The phrase "wireless earphones" seems to be a misnomer these days. The truly wireless ones, like Apple Airpods are great, but the isolated nature of each individual earpod means that battery life is low, and we all know someone who has lost one side.
But another range of wireless earphones are also available – and they are wireless in the sense that they are not physically tethered to a device – each earpod is just connected to each other by a single wire. Isn't tech great? Wired but still considered wireless in every possible way.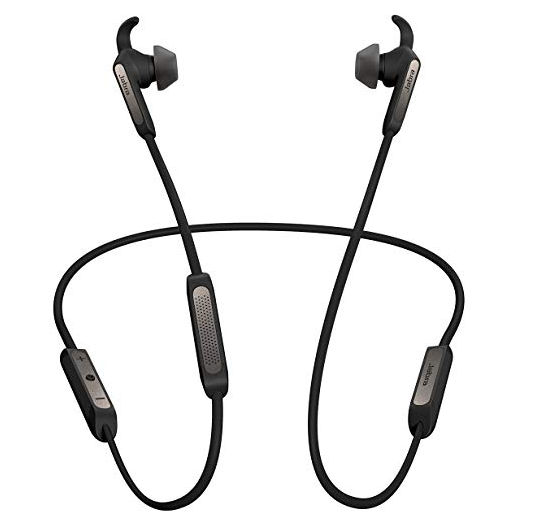 Such is the Jabra Elite 45e, the latest in a series from the audio brand. The looped wire that connects the two halves is actually a little heavier and slightly thicker than traditionally wires, but there's a reason for it. They help to counterbalance the weight of the battery and button control pads located on side of the earbuds. This ensures that the earphones aren't lopsided while you enjoying your music, either on the bus or while out on a run.
The microphone is strategically located the midpoint between collar to ear, allowing it to be closer to your mouth. Its position works well, as it catches voice well, without having you to pull the microphone closer to your mouth, to achieve proximity for clearer voice quality.
The earbuds itself come with additional buds and wings, to fit ears of different kinds and types of ears, and they fit snugly without the usual discomfort of firmer buds. The wings provide an extra grip on your ear if you're into activities such as running or cycling.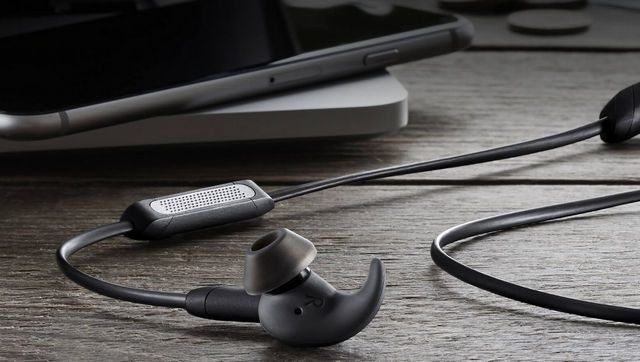 The other feature of the Elite 45e, which was an accidental discovery, was that each earbud has magnets. Its magnetized earpieces snap together in a neat motion, and this actually turns the earphones off. While this marvel might be useful for the forgetful ones who don't remember to turn off their accessories, the 45e actually turn themselves back on, and pair themselves automatically the moment you pull the earbuds apart.
These neat features help to prolong battery life, and the official 8 hour battery life is more than enough to last a full day of audio needs. Be it watching Netflix on the go, listening to audiobooks or simply surfing Spotify, a short two hour charge brings the Elite 45e back to full power.
The one thing the Elite 45e does not provide though, is noise cancellation, so you have to be mindful about surrounding ambient noise while making a call.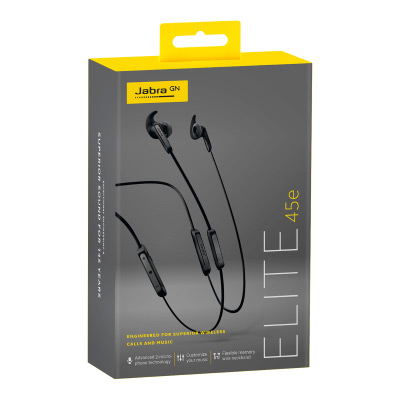 In terms of audio quality, it does not have the punchy bass notes found on Bose or Marshall earphones,and this is even after tweaking around with the equalizer settings in the Jabra+ App, Still, the vocal clarity and quality of the Elite 45e is more than sufficient to enjoy singing, audiobooks and voices.
Aside from the additional earbuds, the package comes with a charging cable. Pairing it with the phone is a simple and intuitive affair, with the aforementioned app providing a selection of settings.
GEEK REVIEW SCORE
Summary
The Jabra Elite 45e wireless headset is great for users who are seeking decent music dynamic range and voice clarity. Its exceptionally lightweight, offers minimal fuss and provides subtle hardware touches for the most casual or utilitarian user.
Aesthetics -

7/10

Build Quality -

9/10

Performance -

8/10

Value -

8/10

Geek Satisfaction -

7/10
---

Drop a Facebook comment below!