If you were a fan of the more action-oriented Final Fantasy: Type-0, then surely you have heard of FINAL FANTASY AWAKENING! (read our review here) The first 3D action role-playing (ARPG) title on mobile available for Malaysia and Singapore will let players return to the world of Type-0 once more, and be granted the chance to form their own Class Zero team!
With 9v9 action, legendary Eidolons lending support, and cross-server battles, this is not the usual turn-based RPG you are used to. (Try it out if you have not!)
And the critics really like it, with the fast combat and fluid action being rewarded as one of Google Play's Best Game of 2017, and to celebrate the award, the folks behind FINAL FANTASY AWAKENING wants to reward its loyal players with some goodies for their continued support!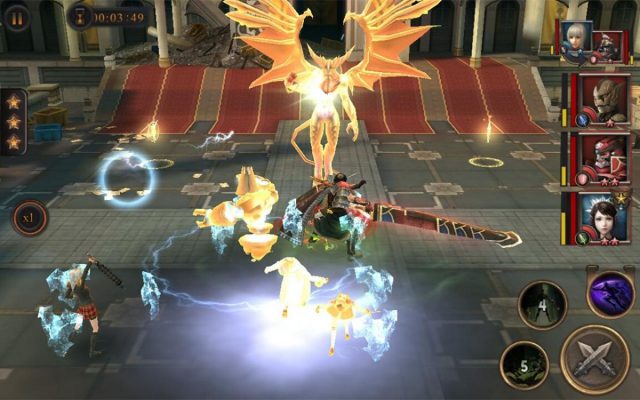 ---
ENTER NOW TO WIN!
Make your battles a little bit easier with 1 of 50 sets of gifts (worth US$30 each) from the developers! Each set contains:
Adv. Summon Scroll x 3

Armor Star Up Stone x 1

Diamond x 999
To obtain these awesome goodies, simply follow the instructions below!
LIKE the FINAL FANTASY AWAKENING Facebook Page, SHARE THIS POST, and TAG a friend or more you would like to play the game with. ->
Fill in the form below.
Give us a LIKE below if you haven't done so yet, so you won't miss out on future similar giveaways!
[GIVEAWAY HAS CLOSED]
The giveaway is open to all gamers. Contest closes on 17 December 2017 @ 23:59hrs (GMT+8). 50 lucky winners will be picked at random. The winners will be notified via email by 19 December 2017.
Good luck! Visit the FINAL FANTASY AWAKENING page for more details about the game!
---

Drop a Facebook comment below!