If there's one thing Marvel fans love more than post-credits scenes, it's the cameos that stem from 14 years of the massively successful Marvel Cinematic Universe (MCU). While She-Hulk: Attorney at Law head writer Jessica Gao has been serving it hot in the latest Marvel series to hit Disney+, her desire for it came from being a massive fan herself.
Starring Tatiana Maslany as Jennifer Walters aka She-Hulk, She-Hulk: Attorney at Law sees the 30-year-old attorney balance her personal life, professional life and her newfound Hulk powers. That means finding clothes that she could fit in when in Hulk mode, dating as a 6 foot 7 green person and being taken seriously as a lawyer.
Leaning closer to legal comedy, viewers follow Jen on her journey as a new lawyer fighting for justice in the courtroom, and it was during the writing for the show that saw a lightbulb ignite in Gao's head – Jen doesn't take on just any regular client, but rather, she represents superpowered clients just like her – thereby allowing the series to have as many cameos from the Marvel universe as possible, and not just from the MCU.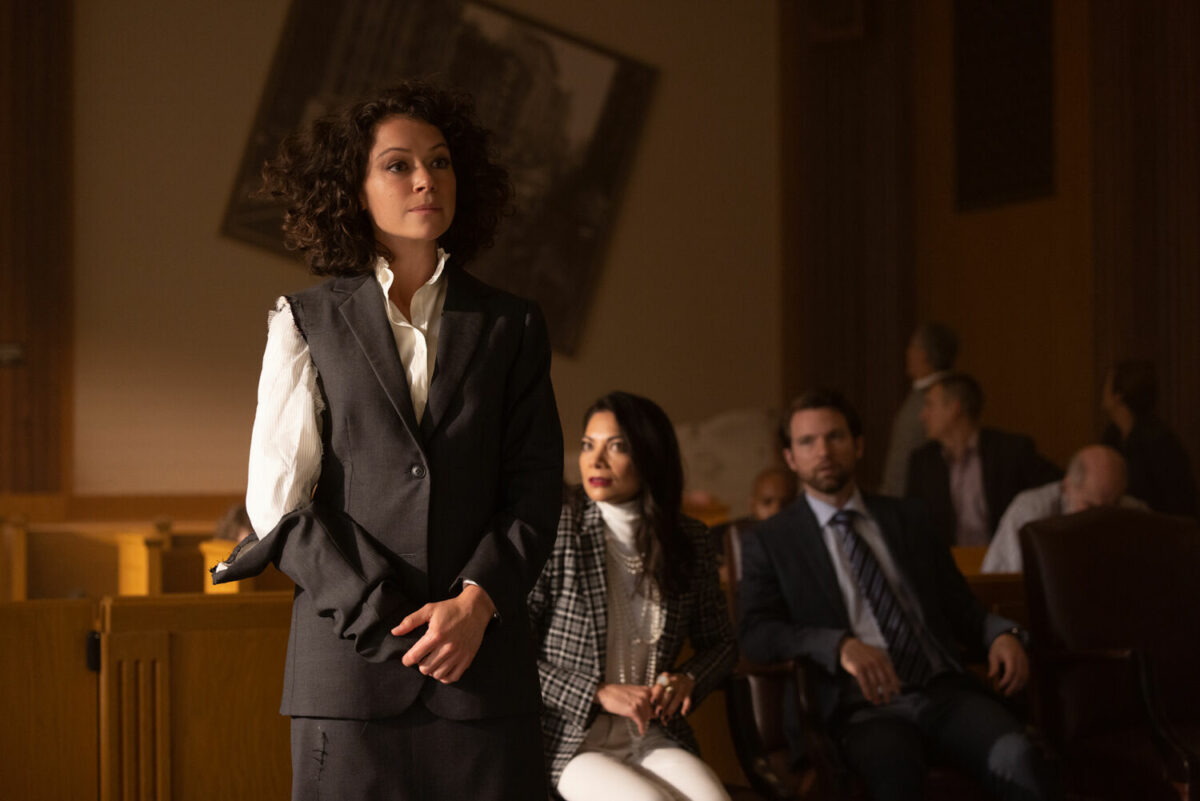 "Every single one was a little bit different. A lot of the time, we would mine the movies and the comic books and pick characters that we wanted to use. And then we got to have the fun of thinking 'If this character were on our show, what's a fun reason for them to be in legal trouble? What is a lawsuit they could be a part of? Why would they be on trial?'" shared Gao in an exclusive interview with Geek Culture.
As seen in the trailers, She-Hulk will feature the long-awaited return of Tim Roth's Emil Blonsky/Abomination from The Incredible Hulk (2008), and show how Jen would deal with the case seeing how Emil once tried to kill her cousin Bruce in the movie. The series will also feature appearances from Benedict Wong's Sorcerer Supreme Wong, as well as Charlie Cox's Daredevil and more, and which side of the law these characters fall on, and why they're taken to court in the first place, is something fans will figure out as more episodes air.
And let us tell you something – the writers have gone crazy with who appears in the series thus far. According to Gao, the writers had plenty more cameos mapped out but unfortunately, not all of them ended up coming to fruition, especially characters associated with the friendly neighbourhood Spider-Man.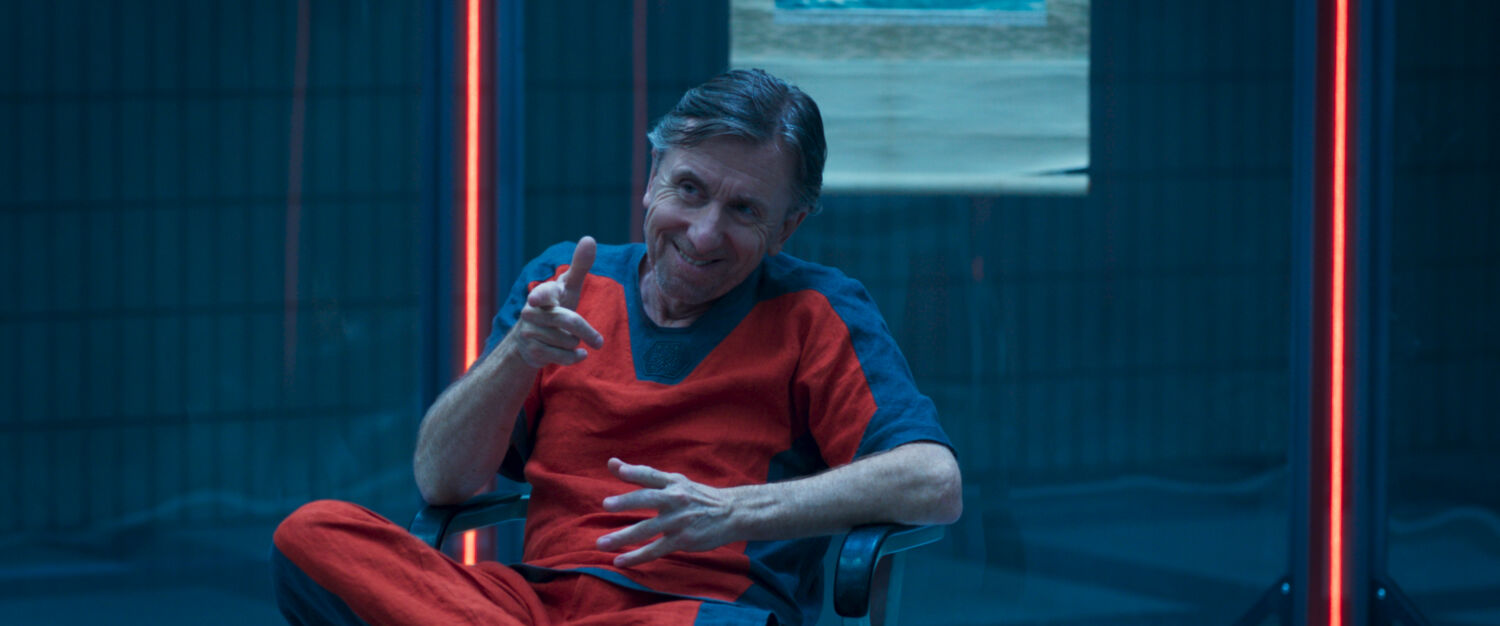 "I think one [cameo] that most of the writers in our writer's room were really sad about was that we couldn't use anyone from Spider-Man. They were really sad because, I mean, we just had so many Spider-Man fans in the room," said Gao.
"We would have to go and ask Kevin [Feige], if we can use this character and if it's even possible. Sometimes it's a yes, sometimes it's a no for a variety of reasons. Like maybe they don't have the rights to the character or maybe they already have plans for that character that would conflict with us using it in the show, you just kind of never knew it was almost like a lottery."
But at the end of the day, Gao's other goal, other than to create fanboy moments, is to have fun with the new series and bring something fresh and unique to the MCU and Disney+.
The She-Hulk comics have often been thought to be witty and funny, and it was important to Gao that that playfulness was brought onto the screen too. While younger fans would reference Deadpool as a popular Marvel Comics character to break the fourth wall and address fans in the comic books, Jen Walters did it a decade or so earlier.
The She-Hulk comics saw Jen talking to readers, travel great distances in between comic panels, make fun of and cross paths with other Marvel characters, even going so far to rip through the comic book page if she didn't like a certain storyline. And audiences saw this play out in the first few minutes of the nine-episode series.
"Well, for me, the most iconic run in the She-Hulk comics is John Byrne's run where she breaks the fourth wall and it just feels like such a foundational part of who this character is that like, I'm not able to separate She-Hulk from the fourth wall breaking so there was no way that I would ever do a show about She-Hulk and not have her break the fourth wall," explained Gao. 
"And what's so fun about it is you get to really, really have fun with the audience and kind of bring them into the experience because it feels like you're now one of her friends and you're a confidant of hers and you've gotten to join her inner circle and she's sharing things with you that she's not sharing with the people in her universe."
Speaking of being in her inner circle, She-Hulk also pokes fun at some MCU fan theories, and not in the way that one might think. In the first episode released, fans lost their collective minds when the show answered one long-running question in World War II – was Steve Rogers a virgin?
In the show, Bruce and Jen are seen having multiple conversations about Steve Rogers and his long life as Captain America. It's no secret that Steve Rogers has been dubbed America's Ass by fans and it's also no secret that fans have theories about the Avengers' sexual relationships, and She-Hulk surprised fans by providing a definitive answer – he has sex all right, during his time in the war.
"I mean, the Captain America storyline came from real life because we wanted to know! We talked about it endlessly in the writer's room. We had theories and one of our writers did a mock trial of what if we had gone to trial to find the truth of this matter, like how that would turn out?" laughed Gao.
"When we talk about the MCU in the show, and when we kind of poke fun at the MCU, it comes from real life. It comes from like, our actual conversations with each other and with our friends after watching these movies, because we think that these are things that real fans actually talk about. I mean, most of the people in the room are diehard Marvel fans, and these are all things that we've discussed with our own friends."
She-Hulk: Attorney at Law stars Tatiana Maslany as Jennifer Walters/She-Hulk, Nikki Gonzaga as Nikki Ramos, Mark Ruffalo as Bruce Banner, Tim Roth as Emil Blonsky/Abomination, Benedict Wong as Wong and Jameela Jamil as Titania.
She-Hulk: Attorney at Law is now streaming on Disney+. 
---

Drop a Facebook comment below!