If there's one thing which has grown in tandem with the surge of gaming and comic conventions popping up each year, it's definitely got to be cosplay. Those folks who are dressed in colourful costumes, often from popular televisions series, movies, or anime probably are regular Joes and Janes like you and me in real life. However, toss on a costume and watch them morph into colourful personalities!
It's not just regular costume play like you see during Halloween but an already established phenomenon which has taken root in geek culture.
Cosplayers often get into the hobby in various ways. Some get introduced to cosplaying by a friend which has already been cosplaying for some time, while others start cosplaying alone, with hopes of making friends with similar interests through the hobby.
If you're wondering how to start or even begin with cosplay, here's a small taste as we go deeper into the rabbit hole.
Do note that this article is not meant to police the way you wish to cosplay. It simply serves as a guide for those who are interested in cosplaying but do not know where or how to start. If you do not wish to follow this article then, by all means, go ahead! After all, the point of cosplaying is to have fun.
---
Step 1: Figuring out which character to cosplay
The first step any cosplayer will have to take before they can cosplay is deciding which character they will like to bring to life. There are many ways to go about doing this but the easiest and most straightforward is to simply choose a character you really like.
Having a strong love for the character will motivate and push you to finish getting ready for your cosplay when you are bogged down with prop making or struggling to perfect the makeup for your character.
Another tip for first-time cosplayers is to start easy, and slowly move on to much more intricate and complicated cosplays once you have more experience in cosplaying. For the purpose of this article, let's say you have chosen to cosplay the boy with the lightning scar, Harry Potter.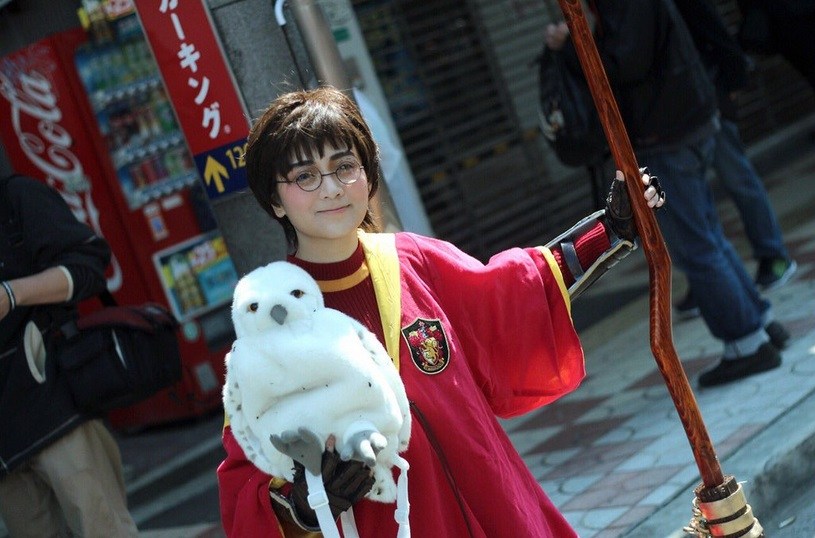 There are also a good amount of ready-made costumes which you can start from as well, for other reasonably easy cosplays such as Platelets from Cells At Work, a Pokemon Trainer from the Pokemon franchise, or even D.Va from Overwatch.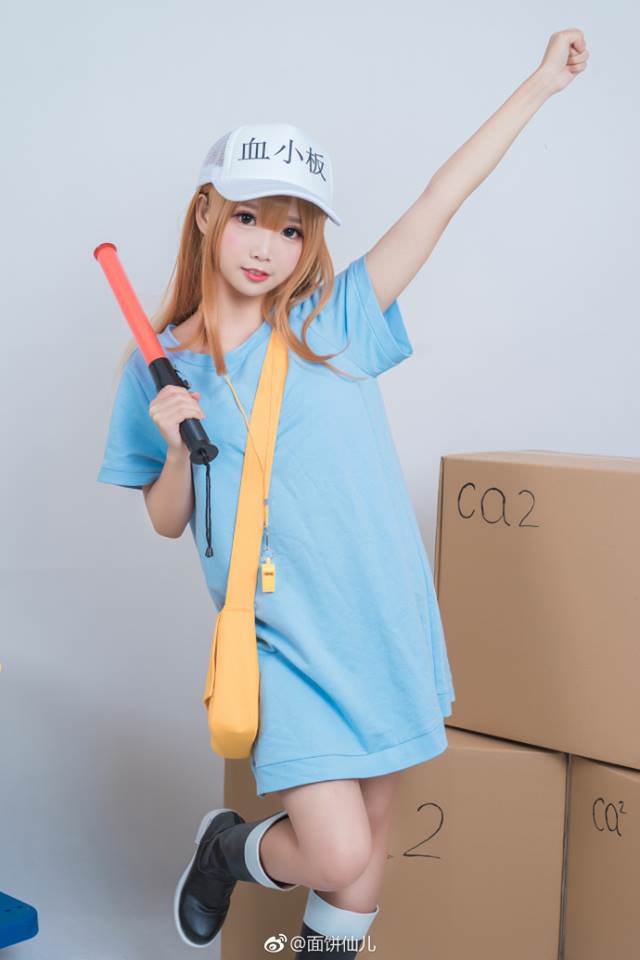 Alternatively, there are also full bodysuit characters such as Spider-man, and Deadpool that you can cosplay as. It is also a good starting point for those that might be intimidated, or do not wish to contend with, makeup and wigs yet as you will be covered from head to toe in the bodysuit.
---
Step 2: Choosing the convention to attend
The next step after deciding what character you are going to cosplay is deciding which convention to go to. This is important to set a deadline for your plan and to know when you will need to purchase your cosplay essentials. Plus some cosplays are better suited for certain events, though it is more a tip than an actual hard and fast rule to cosplaying at a convention.

One good event to aim for would be Cosfest which is usually held in the middle of the year for Singaporeans. Depending on where you live, events might vary from time to time.
In our own experience, pick a convention with no entry fee with stage performances for you to enjoy. For starters, we would not recommend you cosplay a character with multiple layers or a thick coat to any event for your first experience. Even with the presence of air conditioning, the heat will ramp up with the number of human bodies present.
If you're really looking to make a big splash Anime Festival Asia, or AFA as it is more commonly known, is a convention that usually happens later in the year and is usually held at Suntec Convention Hall in Singapore. With a bigger venue means the stakes are higher, allowing for more elaborate cosplay.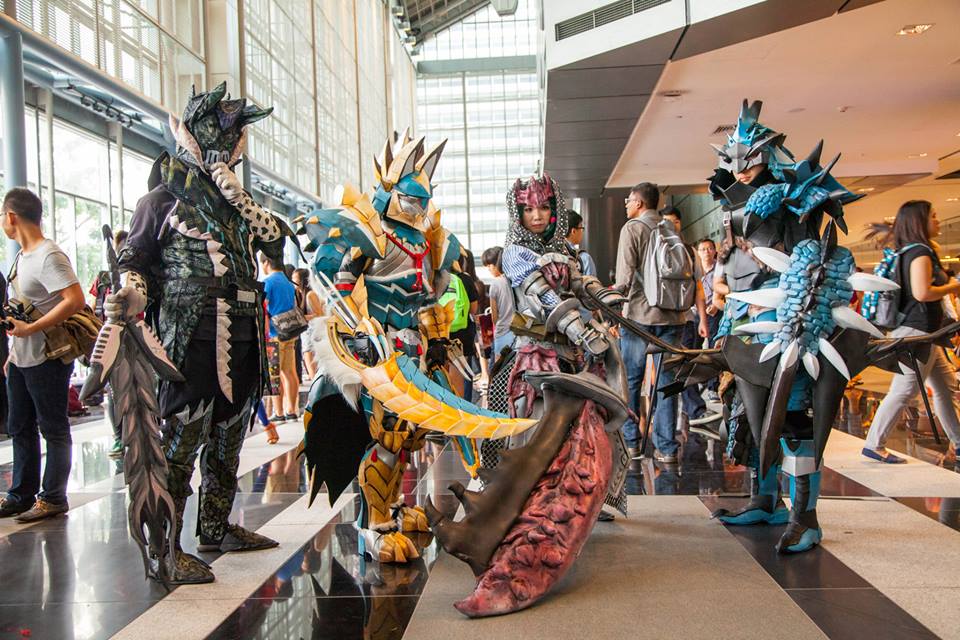 Another thing to take note of is the theme of the character you are cosplaying as. For example, it will be better to cosplay a character from a game, like Lara Croft from Tomb Raider or Mercy from Overwatch, to a gaming convention like Gamestart as the majority of attendees will be gaming fans and will thus be able to recognise and appreciate your cosplay better.
In Malaysia, there are also several conventions you can consider such as Hobbycon which takes place in Sabah and Otakyun! which happens in Kuching, though the biggest one is arguably Comic Fiesta in Kuala Lumpur. You will often see cosplayers from around the region travelling down to Kuala Lumpur just to attend the annual comic convention.
Comic Market, or Comiket as it is more colloquially known amongst convention attendees, is an incredibly popular convention from Japan which started in 1975. Though it is largely a convention for fans to sell their merchandise, a large number of cosplayers also go to show off their costumes and have their photographs taken. Comiket happens twice a year, once in Summer and once in Winter. Do be sure to plan your cosplay appropriately as you would not want to wear a thin uniform to Winter Comiket where temperatures can go as low as below 10 degrees celsius.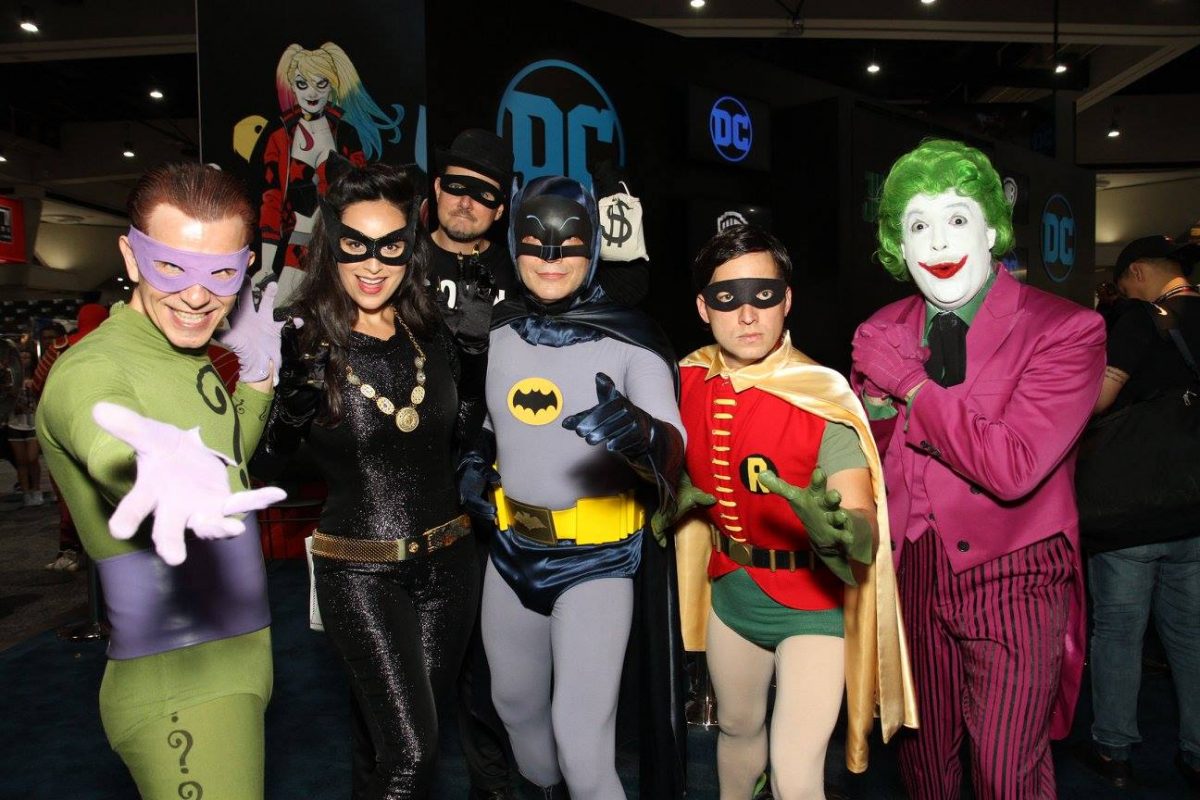 For those in the US, there is the San Diego Comic-Con, a four-day event that usually happens around July and August. Cosplays based on comic book superheroes are especially popular in the event, as well as video games such as Super Mario or Pokemon.
---
Step 3: Getting the costume & wig
Okay, so you've decided on your cosplay and have figured out which convention to attend. The next step will be to make sure you have a costume and wig to wear. As always, there are several ways to go about procuring your costume.
If you have no idea how to sew an outfit, then online shopping will be your new best friend.
One of the best sites to shop for your costume and wig is Taobao, a Chinese e-commerce site for cosplay items at really good prices with shipping thrown in. However, a downside to the site is that it is entirely in Mandarin and can be confusing and intimidating to use the first time you try to navigate the site and for non-Mandarin speakers.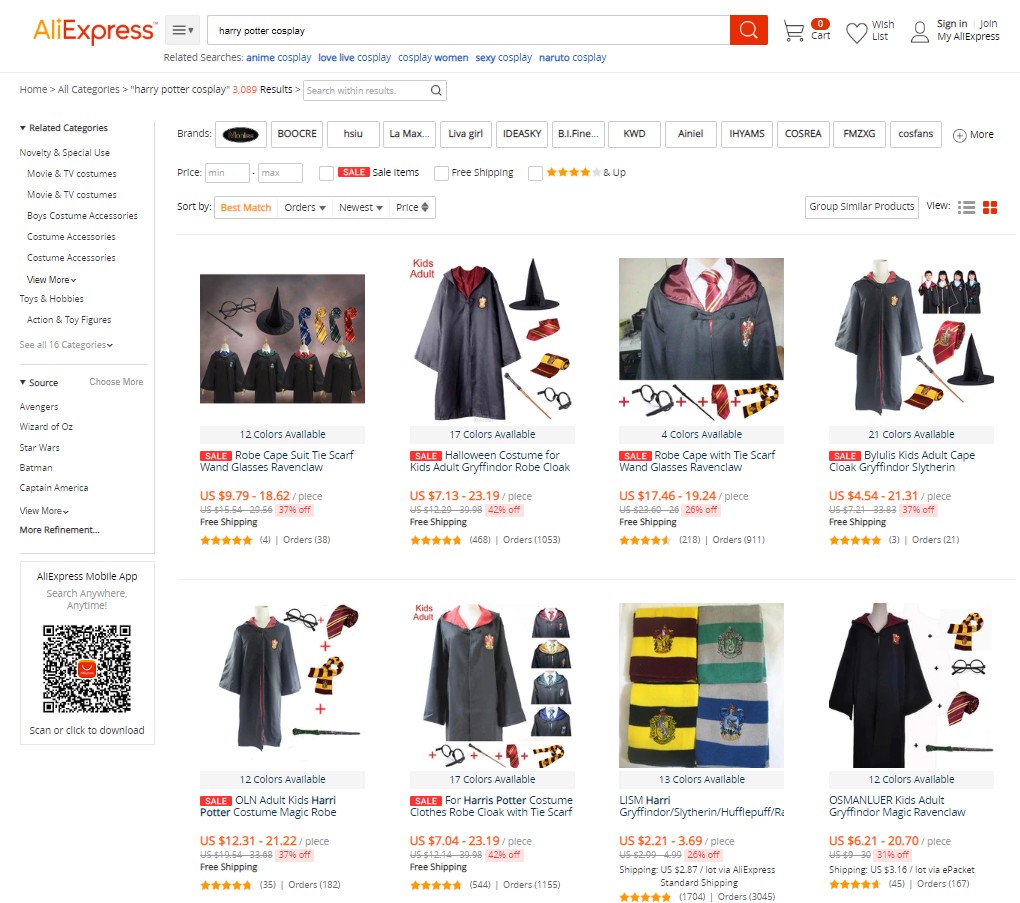 Alternatively, there is also Aliexpress, which is entirely in English so that is one worry off your chest already if you do not wish to suffer the pain of having to google translate every Chinese word from Taobao. Prices here are slightly higher due to language tax but will still be affordable in general.
Things to note when shopping for your costume and wig is to always check the reviews of the product. Unless you absolutely have to, we do not recommend buying from a shop that does not have a high number of positive reviews.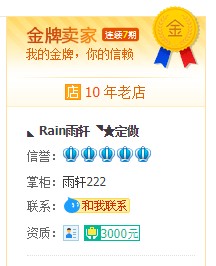 Taobao has an excellent rating system where even the shops are given a rank, from one hearts being the lowest to five gold crowns which is the highest rank a shop can receive, meaning a large number of customers have positively rated their services and products.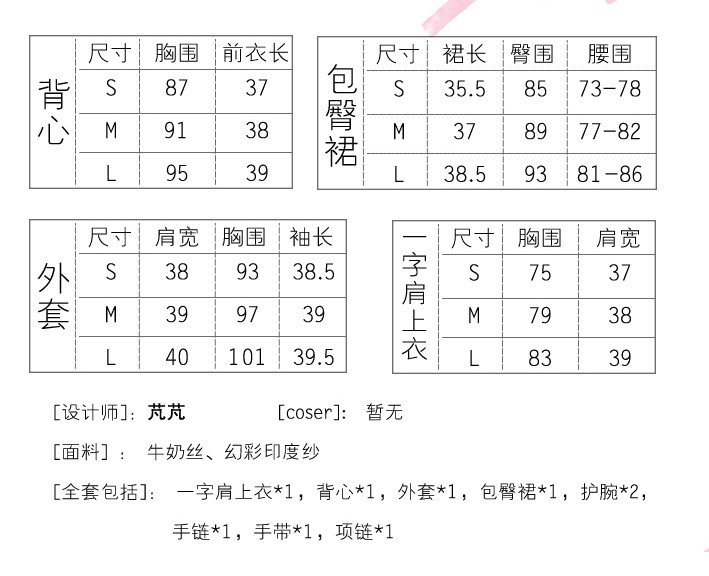 Also, be sure to check the measurement charts offered in the shop as each shop has its own measurements and the sizings can vary. Do not presume that just because you bought a shirt in size S in some part of the world you'd be a size S on Taobao too.
When selecting a wig, it is advisable to look for one that is heat resistant in case you need to style it with your hairdryer or hair straightener/curler. When in doubt, it is also better to get one that is a little longer than the hairstyle of the character you are cosplaying as you can always trim it to the right length.
---
Step 4: Making the prop
Now that your costume and wig is on the way over, it is time to get the next most important step in any cosplay plan: the prop. Now props can range from being really easy to hella difficult to make. One can also choose whether you wish to buy it or make it yourself but while it might be easier to buy a prop online, you might end up paying quite a fair sum for the shipping especially if the prop is large and/or heavy. Hence sometimes it might be best to just make the prop yourself.
We highly recommend going to your local art store to purchase the materials you will need for your prop making. Most would sell everything from foam boards, to foam balls, to wooden sticks, and glue guns.
For your Harry Potter cosplay, we can see that Taobao and Aliexpress both sell the wands but if you are on a budget, you can simply make one yourself using a wooden chopstick, a glue gun, and various shades of brown paint. Of course, do be extremely careful around the glue gun and do not let it burn you. It will hurt. A lot. Speaking from experience here.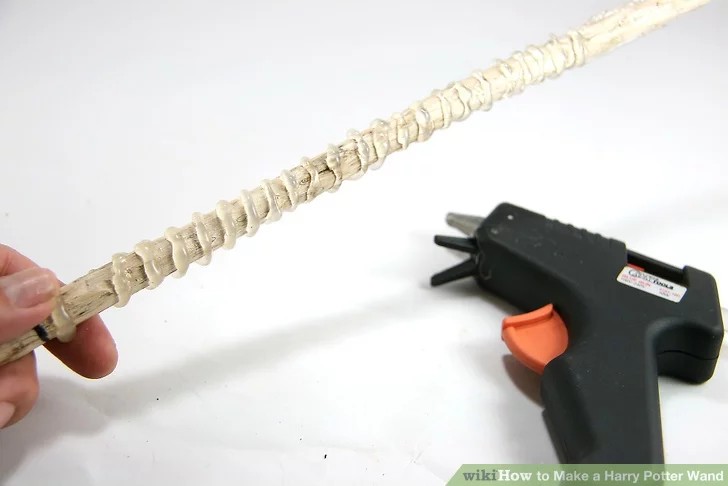 Of course, the wand is a pretty simple prop to make. If the character you are cosplaying has a much bigger prop, say Cloud's huge sword, and you don't know where to start, you can always try searching for tutorials online for help. If you can't find the tutorial you need and don't want to end up wasting your money and effort on a failed attempt at a sword, then there is also the option of commissioning someone to make the weapon for you, though that will often cost you a fair bit of money as well.
Of course ultimately if the prop you wish to use is a simple one, and you wish to save time, you can always choose to purchase it online. Props that are simple such as wands from Harry Potter will be cheaper to purchase and ship from sites like Aliexpress as compared to heavy props.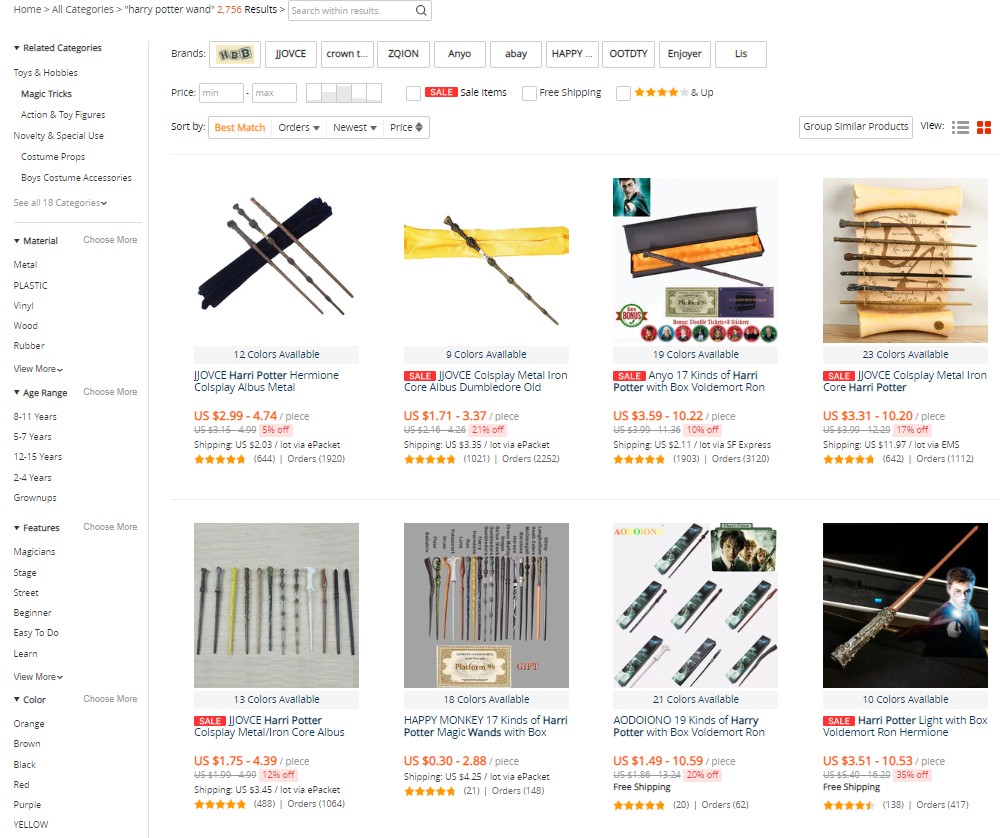 Though if you wish to cosplay as D.Va, McCree or Reaper from Overwatch, Hasbro has released a series of Nerf Rival Overwatch blasters that you can consider using with your cosplay.
---
So up till here you have chosen your cosplay as well as which convention to debut it at, and have procured your costume, wig, and prop. In the next part, we will be going through the other essentials such as makeup, and how to look for a potential cosplay partner to attend the convention with.
If there's any way we can improve this guide, please let us know!
Feature Image: Korean cosplayer Aza Miyuko at Japan's biggest doujin event Comiket. Photo credit: @harumakisp on Twitter