The life of a typical 21st-Centurion is, at times, anything but relaxing. Day in, day out, there is always something that needs to be done before you can call it a day and put your mind at ease.
Dyson understands that feeling of having to crunch every week, and so they have come up with ways to lighten your load at home so you can really take your socks off and get a breather at the end of those long working days.
This week, Dyson has launched the Dyson V11 Absolute, the Dyson Pure Cool Me personal purifying fan, and the Dyson Lightcycle task light to help take some edge off. As with most appliances these days, they come equipped with smart technology that adapts to whatever needs you so desire. Or they, at least try to.
---
Dyson V11 Absolute
The new flagship cordless vacuum cleaner from Dyson is a step forward in home appliances fully embracing smart technology.
From afar, it looks virtually identical to its predecessor, the Cyclone V10, with a very similar trigger system and streamlined build. However, the V11 touts 20% more suction power than the V10, but there is more to the V11 than just raw power and looks.

While it is no automated vacuum cleaner, it does come with its own sense of automation in its ability to detect different floor surfaces and adapt to them on the spot.
This is thanks to a Dynamic Load Sensor (DLS) system attached on the underside of the High Torque cleaner head.
No longer do you have to fuss over changing cleaner heads, just simply move your cleaner over any surface in your home and watch the V11 do its thing.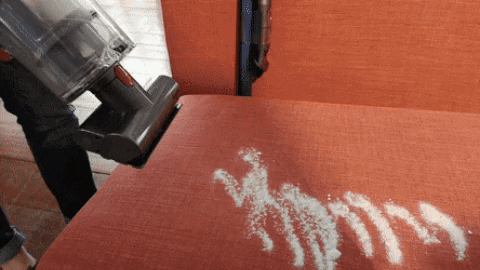 Another new feature is the introduction of an LCD screen on top of the V11's drum. It displays which of the three cleaning modes (Eco, Auto and Boost) you're currently set to, as well as the current runtime you have left before you need to charge it.
With the press of a button, you can alternate between the three modes to your liking.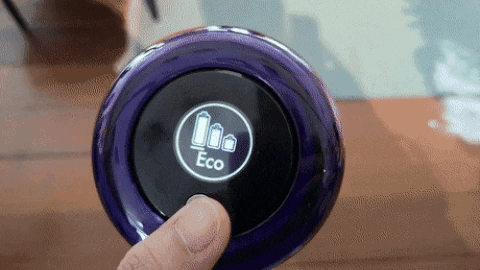 Eco is the power-efficient mode, which lengthens the V11's runtime quite drastically (up to 60 minutes). Auto allows the V11 to automatically detect the floor surface you're cleaning, adapting to the situation. Boost really cranks up the V11's suction power, although it halves your battery life.
The Dyson V11 Absolute is available now at the Dyson online store and major departmental and retail outlets at S$999.
---
Dyson Pure Cool Me
When you look at this thing from far, you'd think it'd either be a really fancy bin, or a cross between R2-D2 and Doraemon. But there's no mistaking that it is a fan.
The Dyson Pure Cool Me is the very first personal purifying fan by the company. Part fan, part air purifier, the Pure Cool Me is a "personal" version of the Pure Cool tower fan, and is surely a must-have especially in a hot and humid country such as Singapore.
It boasts superior air filtration and air projection capabilities, thanks to the all-new Dyson Core Flow technology.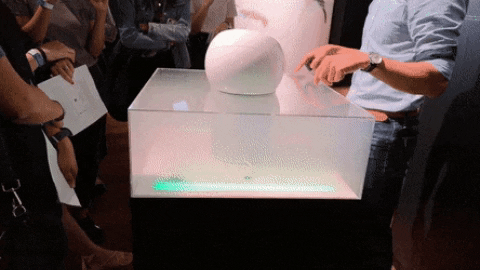 How this works is it takes in all the stale air in the room or outside (if your windows are open) from the canister at the bottom, recycles the polluted air via the HEPA filter inside, and projects it from the oblong-shaped head into really cool (literally) jets of clean, cool air. Perfect after a hard day's work or a sweaty workout.
You can even control the direction of the air just by moving the inner head.
A small remote controls its fan speed and oscillation. You can also set a sleep timer of up to 8 hours, as indicated on a small LCD screen at the bottom.
And speaking of sleeping, the LCD screen comes equipped with an intelligent light-sensing system, which dims or even kills the light when the lights in the area go dark.
The Dyson Pure Cool Me will retail for S$499 from June 2019 onwards.
---
Dyson Lightcycle
Rounding off this trio will be the Dyson Lightcycle (did someone say TRON?), a task light designed solely for your eye comfort in mind.
The streamlined design (read: science lab apparatus) ensures you're never fighting for space on the desk or floor with the Lightcycle. The adjustable arm using the 3 Axis Glide motion system justifies that further.
The striking feature about the Dyson Lightcycle is that it adapts its colour temperature and brightness according to the local daylight. This really saves you the hassle of adjusting your light every time the light changes.
What's more is that it also can be adjusted to your body clock, age and even daily routine, all thanks to the Dyson Link app.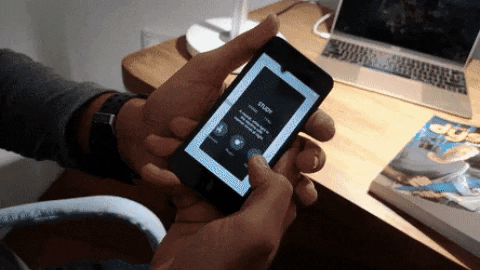 Simply boot it up and you'll be able to customise the Lightcycle on the fly. No longer do you need to reach over and tweak its settings (though you still can, it's just more convenient with the app), simply use the Dyson Link app to set your location, age, and body clock and you're all set.
The Lightcycle comes equipped with over 1,000 Lux brightness, glare protection and low optical flicker to ensure your eyes provided with the right amount of light at all times, without straining them.
It even comes equipped with a USB-C port on the vertical axis to charge your various devices. A perfect companion for a variety of tasks, such as studying, reading, or even at the kitchen.
The Dyson Lightcycle will be available from July 2019 onwards, and will come in the Desk variant (S$799) and the Floor variant (S$1,199).
---
Dyson has certainly impressed with their trio of new home appliances so far, both in form and function. But somehow you wonder if there's a tad bit of overengineering especially for the Lightcycle.
Regardless of how they look, we think these will be solid additions to any home.
---

Drop a Facebook comment below!