It's never too early in the day to have fun, and that's how we started the weekend over at Geek Culture, just before the opening of the next installment of the Marvel Cinematic Universe. On this fine Saturday, the basement of Serangoon NEX saw visitors from all walks of life get transported to the magical, fantasy world of New Asgard from 10.30am, less than a week before Thor: Love and Thunder opens in cinemas on 7 July.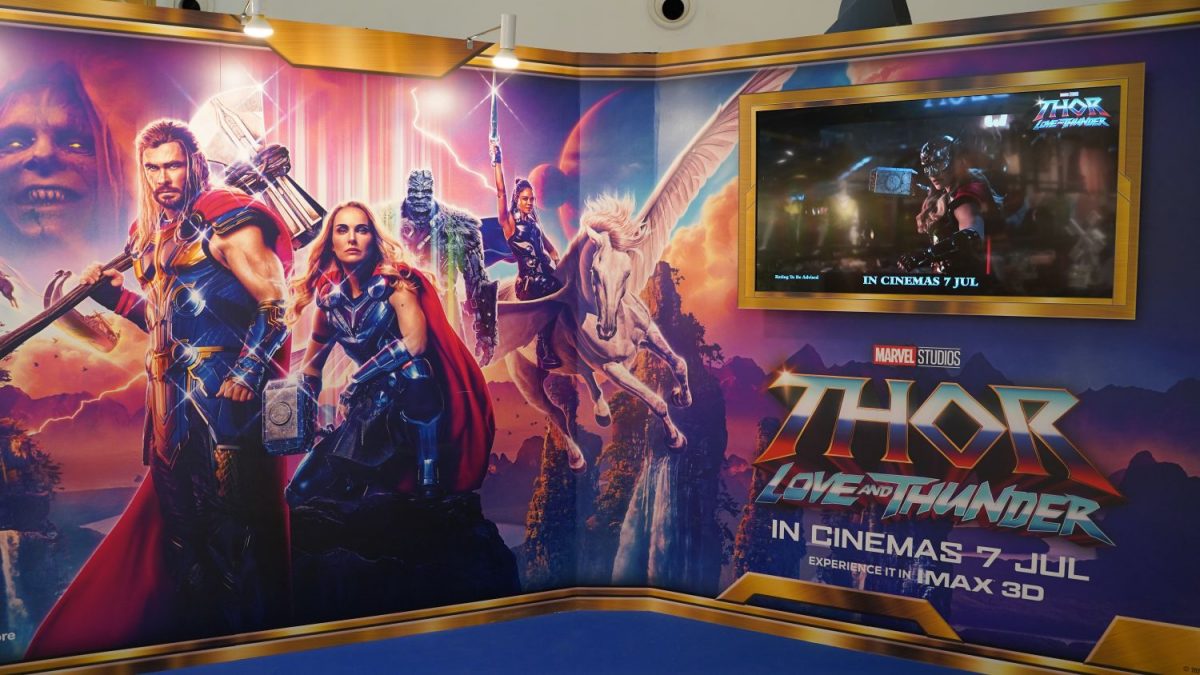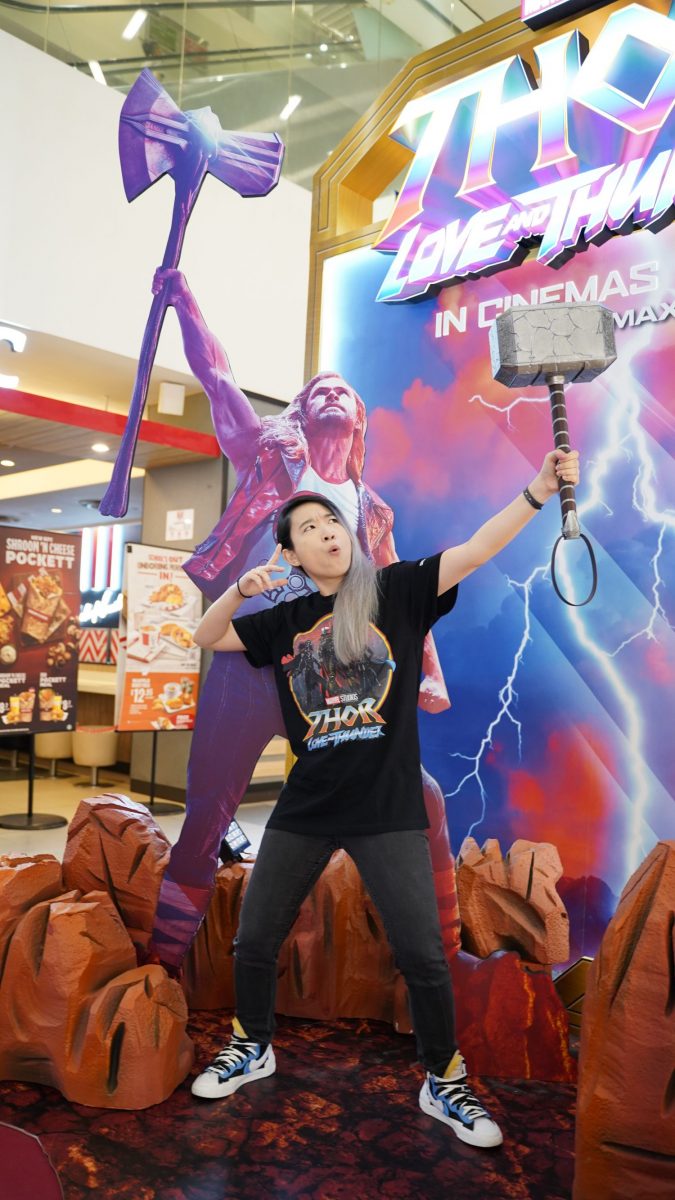 Melvallous, the host of the event, posing with the Thor cut-out.
The buzz is part of an exclusive Thor fan event organised and hosted by Geek Culture, with the star of the show none other than the God of Thunder himself. Of course, knowing that the multiverse is in session, there is in fact more than one version of him, but the first to greet fans is a cardboard cut-out standing proud and tall at the photo booth that attracted — and continued to attract — the clicks of many smartphone cameras. Thor, it seems, never fails to appeal, no matter the form!
Those who snapped a picture with the standee walked away with a special photo strip in hand, and there's no need to worry if you missed out on the time window. Drop by tomorrow from 10am to 1pm or 5pm to 9pm, and you'll be able to get a photo strip to call your own as well.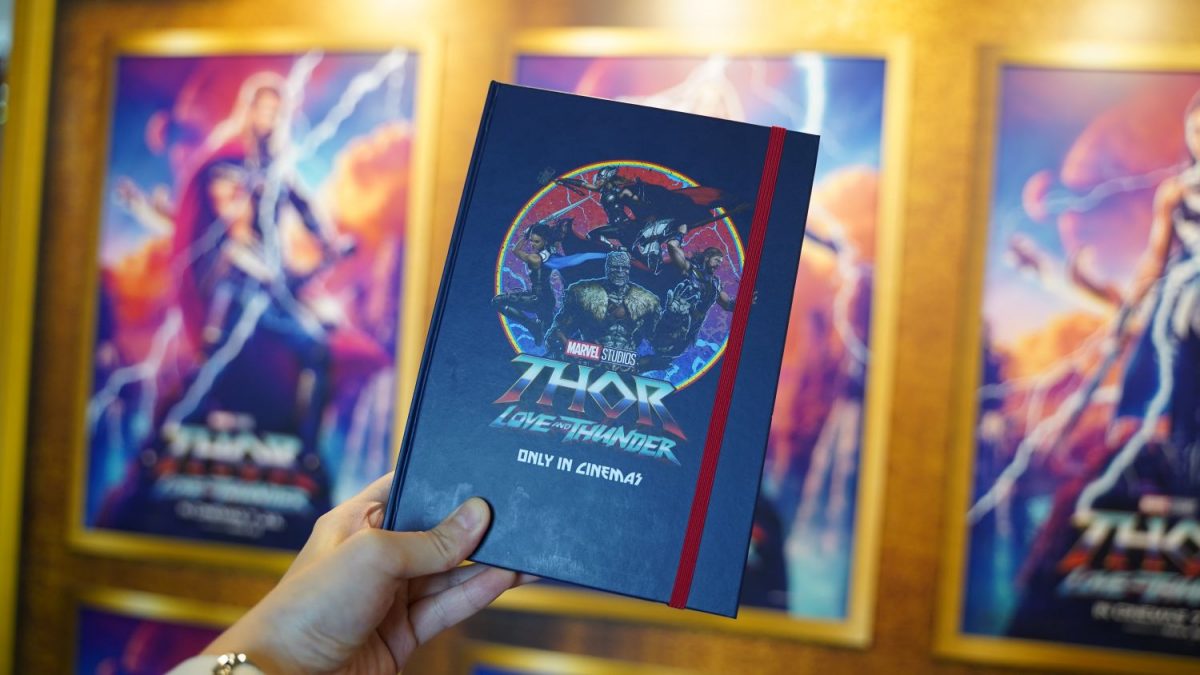 The urge to post on social media is strong in the face of such mightiness, and that's more than well-warranted and understandable. The first 50 to take a photo at the event, share it on Instagram, and tag @geek_culture with the #ThorLoveandThunderSG hashtag and Serangoon NEX location tag had their efforts rewarded in the form of a limited-edition Marvel Studios' Thor: Love and Thunder notebook each. Worthy fans, all of you are.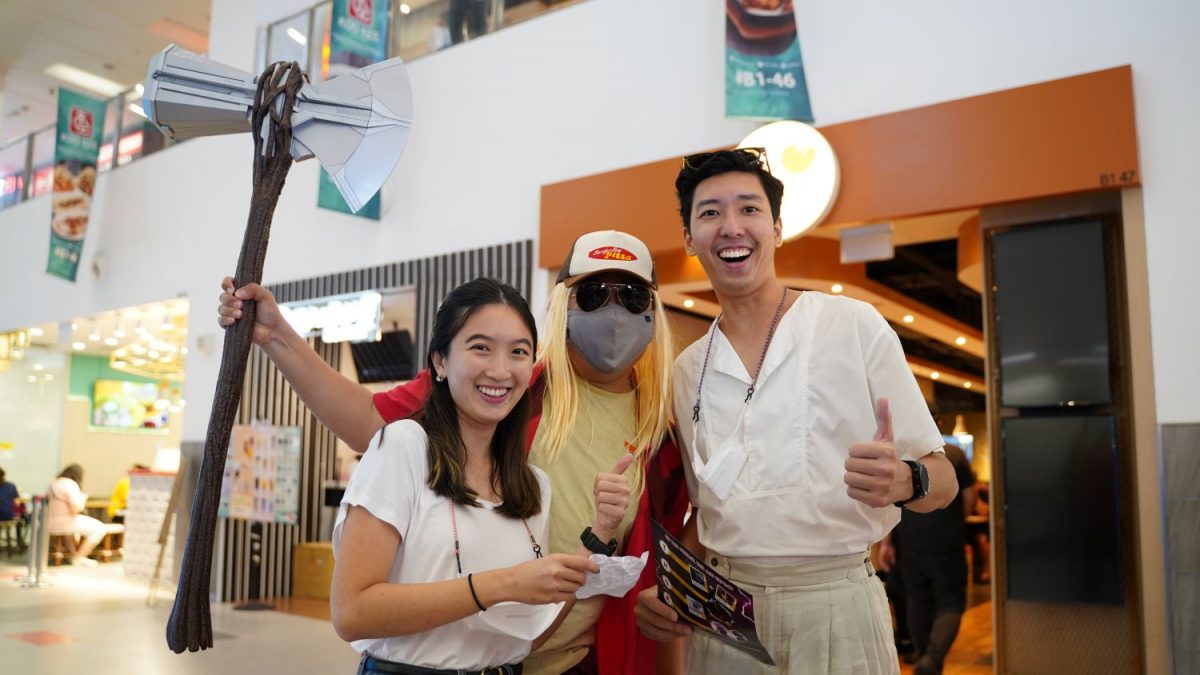 There's Thor and Bro Thor, and then there's Mighty Thor (played by Natalie Portman in the movie), the female Goddess of Thunder aka Jane Foster. As the clock struck two in the afternoon, cosplayers graced the event toge-thor with their finely-crafted outfits and Mjolnir replicas. Extra brownie points for effort and community spirit!
Those heading down to NEX tomorrow can catch them in action again from 2pm onwards, with the floor remaining open to whoever wants to turn up in their best superhero cosplay. It's a free-for-all event, and we're certainly not stopping you from unleashing your inner superhero — do go ahead and impress us!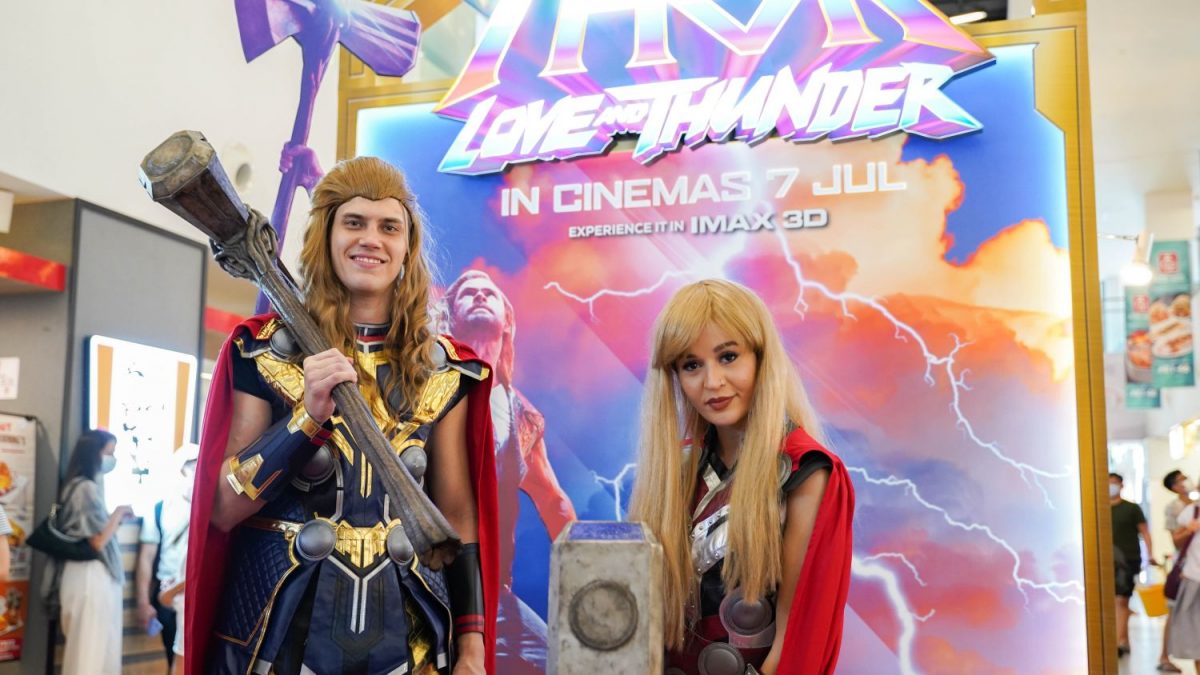 The little ones didn't walk away empty-handed, either. Five lucky kids who popped by on the first day are now worthy owners of additional prizes, including a Mighty Thor Mask (worth S$21.90) and Stormbreaker Strike Thor 12-inch figure (worth S$52.90), randomly chosen on a first-come-first-served basis at the top of the hour. All thanks to Hasbro Singapore!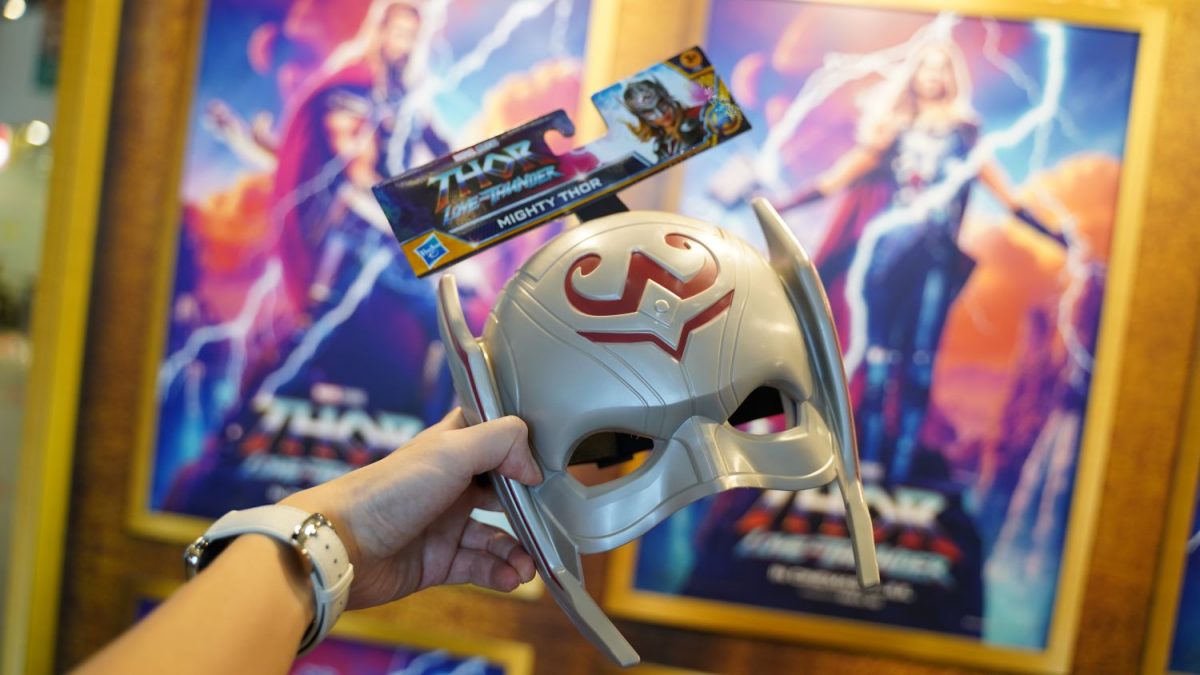 More than a celebration of the upcoming movie, the Geek Culture x Thor: Love and Thunder fan event offers a common space for like-minded enthusiasts to gather and bask in the company of one another.
We were even pleasantly surprised when a fan, dressed as Shang-Chi, showed up and participated in the festivities, as only a true blue MCU fan would!
But whether you love the MCU, are a fan of Thor, or cannot wait to see the Mighty Thor, there are plenty of good vibes and excitement to go around, so do drop by if you're in the area on 3 July, from 10am to 9pm!