Given the number of folks trying to get into the venue, GameStart has certainly cemented itself as the premier video game and tabletop convention which all enthusiasts need to visit annually. Now in its fifth year, it is clear that GameStart has gone from strength the strength, as it continues to further refine itself against the many pretenders in the market who are in it for the quick buck.
Considering the roster of panels, guests, and curated events, GameStart 2018 shows how well the team understands the wants and needs of the community for both patrons and vendors alike. If you've missed out on the sights from day one, here's what you might expect to see and more in day two:
---
Mobile Gaming Arising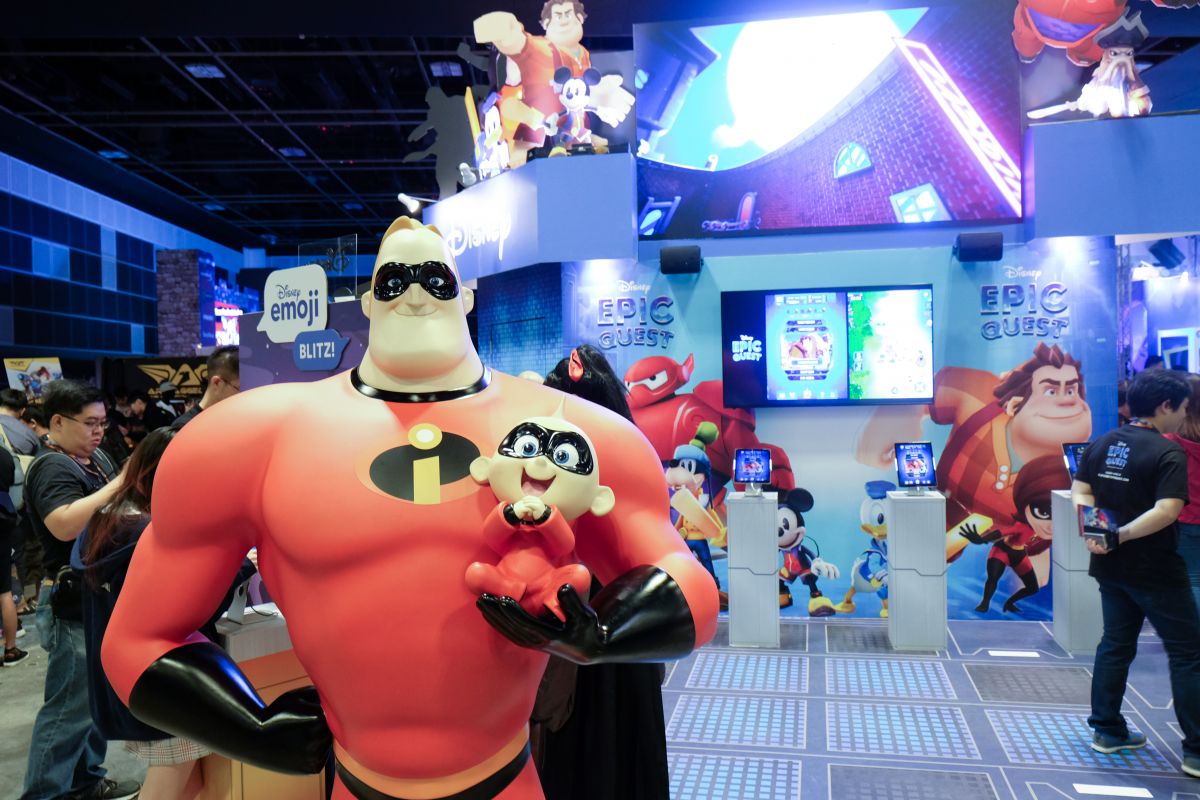 The best camera is the one you have in your hands – well, the same can be said of the best gaming console. It has never been easier to gain access to games that pack plenty of punch in a small package. One title that is looking to make a splash would a brand new Made-In-Singaporean offering – Disney Epic Quest.
---
We've all seen the power when Disney combines all the IPs together for Kingdom Hearts, and it would appear that Disney Epic Quest is looking to use that formula to achieve their own success.
With BattleBrew still in development, it was an opportune time for them to continually insert themselves into the conversation. With plenty of bunny ears popping up in the convention, it comes as no surprise that many fans are more than happy to lend their support to the title that has now been split into two games!
---
SEA Major 2018
Esports? Please meet the OG genre that more or less defined competitive gaming. With the SEA Major featuring nine fighting games at GameStart 2018, it's amazing to see the community stay resilient with the rise of other competitive games in the market.
With a title pretty much for anyone out there, even the guests at GameStart 2018 can count themselves as part of the community and that individual is none other than..
---
Kenny Omega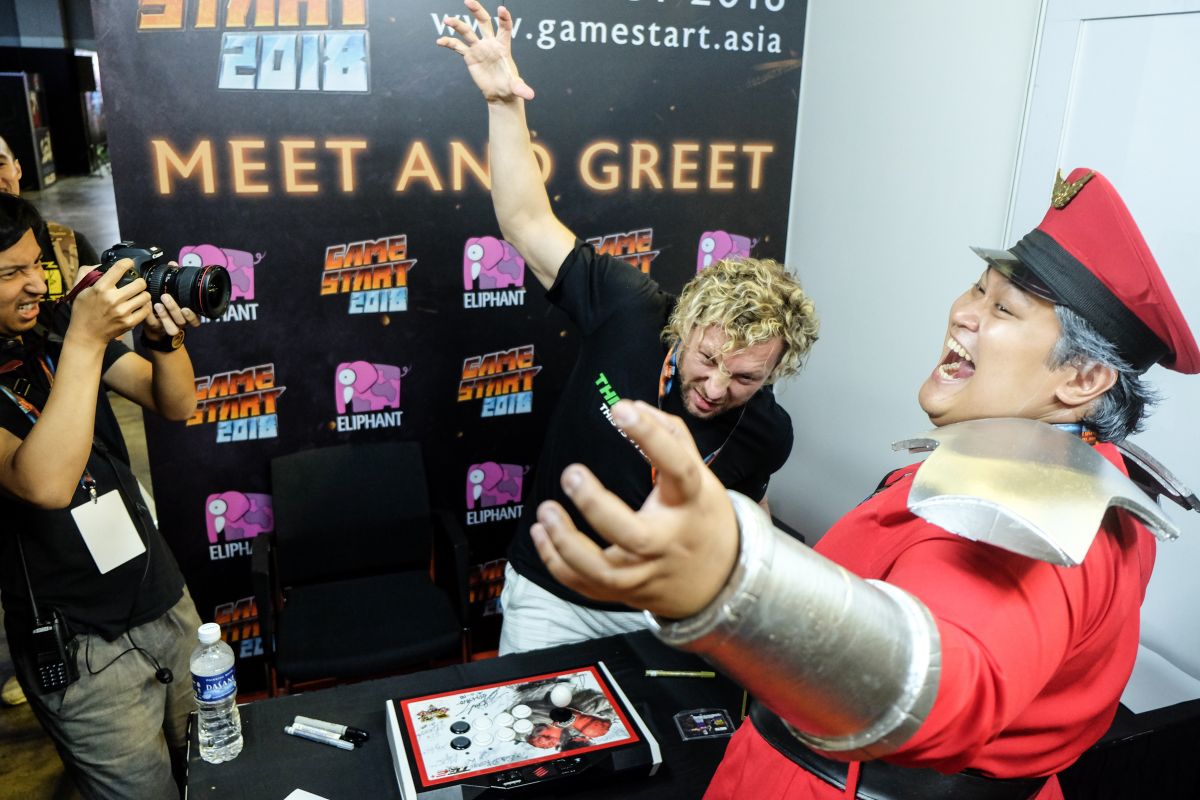 Clearly a big hit with the community, Kenny Omega was clearly one of the biggest highlights of GameStart 2018. Wherever he went, the cameras were sure to follow.
---
Cosplay and Overwatch
Will the hype train for Overwatch cosplay ever die down? The answer is that it probably won't!
Given that we're seeing Blackwatch making a full appearance together with D.Va and her mech might be a hint that we are only scratching the surface when it comes to Overwatch cosplay considering the number of new skins we are seeing every quarter. We'll probably only hit peak Overwatch cosplay once we see Hammond rolling around at a convention.
Special mention to the Bowsettes we spotted. Talk about riding the trend –
---
Elise Zhang
With Overwatch cosplay still a big thing, perhaps only the likes of Mei in the form of voice actress Elise Zhang would be able to put a cool down some of the heat.
But when you start seeing double, maybe it's wise to simply stay aside and let the storm blow over.
---
Tabletop Games!
Dungeons and Dragons? Board gaming? Cardboard Crack?
Even with more digital devices in our midst, it would seem that even more folks are looking to embrace offline gaming. Nothing is quite able to replicate the emotion when playing with friends side by side and physically rolling dice.
With tabletop gaming as diverse as its electronic cousin, there isn't a better place to figure out what might be your jam and at the same time seek out like-minded folks. You'll be pleasantly surprised if there is a community waiting to welcome you into their fold!
---
Doujin Market
Nothing quite beats the community scene cos fellow fan creators know exactly what the community fans to splash their cash on. With an even more brightly lit area this year round, you won't have trouble digging into the depth of your wallet to whip out some cash for all the various gems to be found amongst the booths. Do the keychains above look familiar to you? Read about the viral sensation here.
SnapSniper is an avid geek who is both a huge fan of games and an even bigger Star Wars fan.
---

Drop a Facebook comment below!