As we barrel towards the 23 June 2023 release of Magic: The Gathering's The Lord of the Rings: Tales of Middle-Earth set, one of the key, iconic cards of the expansion has been revealed.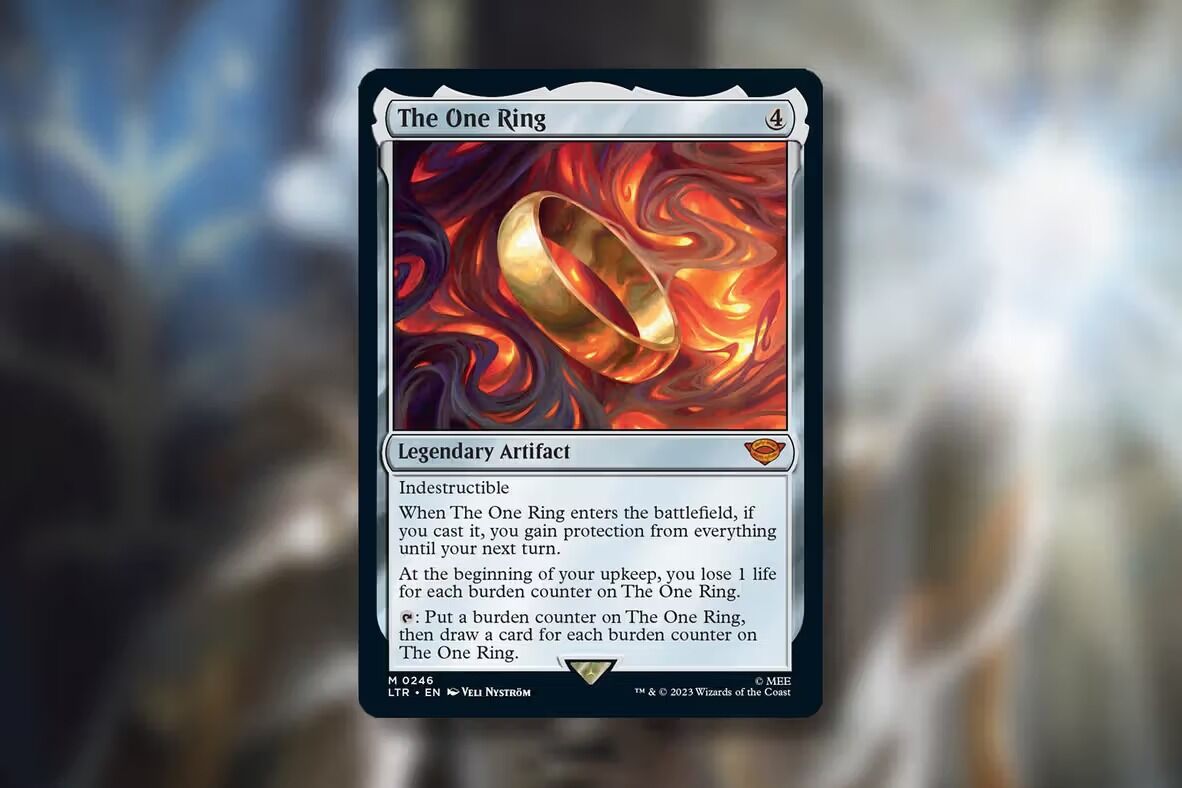 The One Ring is a Mythic rare and grants the owner protection from everything until their next turn. This means that if anyone is able to blink the legendary artifact in and out repeatedly, this could mean the bearer of The One Ring is pretty much invulnerable until the card is removed from play.

But there may be more than one ring card at play.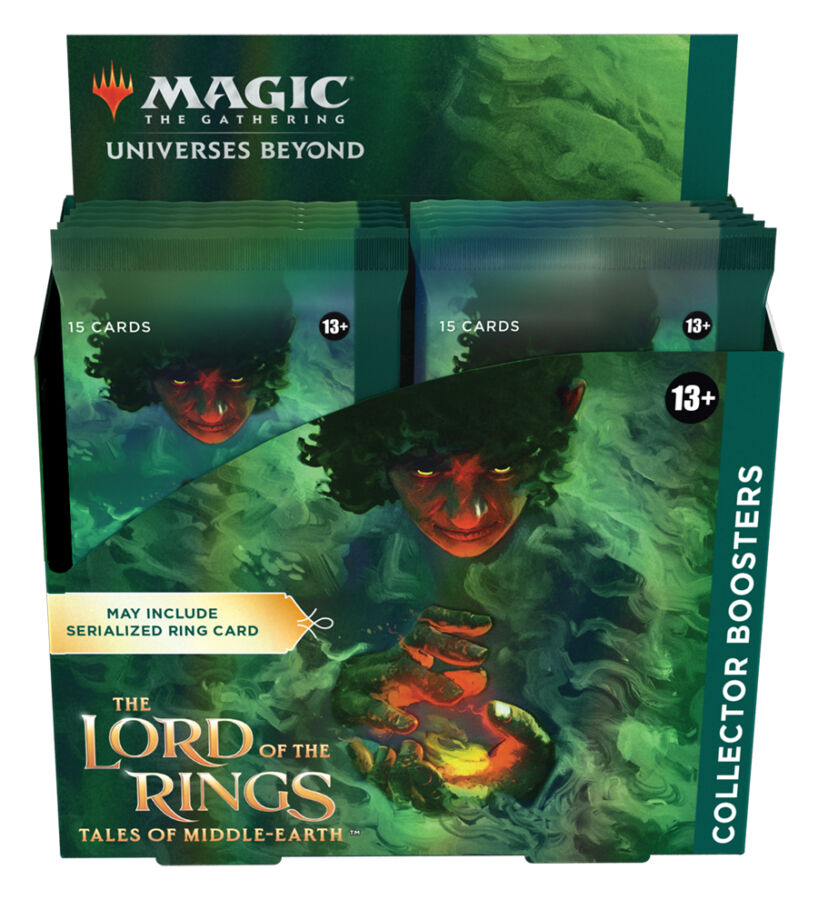 As seen in the collector boosters, there could be other rings at play as well. But we're pretty sure that of all the cards, The One Ring would definitely see its own serialized treatment.
At the same time, we get a glimpse of the land treatments in this expansion as well. Forming what looks to be iconic locales of Middle Earth, however, this might not be the case.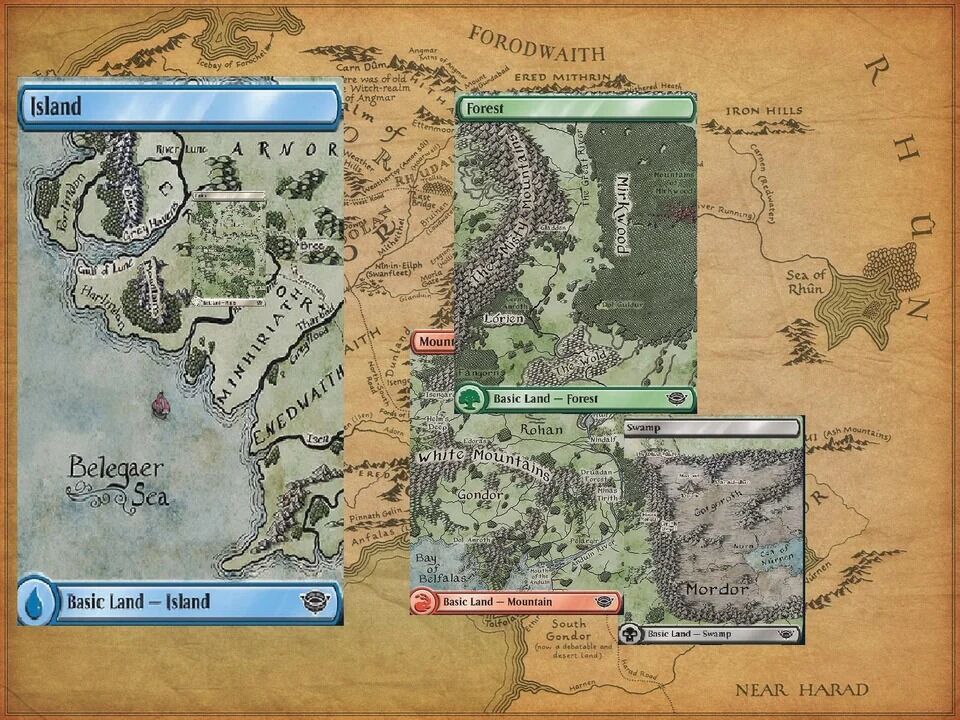 u/mangopabu on Reddit did a quick mockup above and it looks to be a bit of a wasted opportunity for the lands to combine together. Bummer.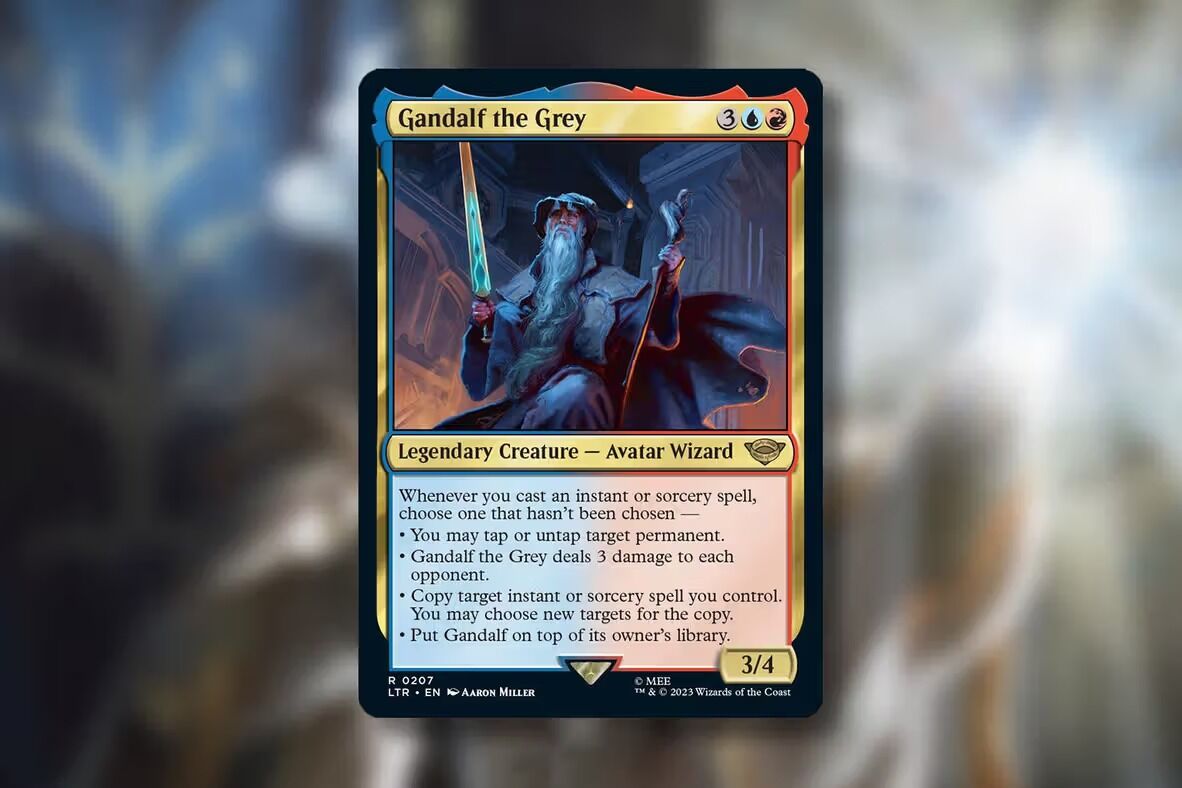 Lastly, we see the first reveal of Gandalf the Grey as well. Wielding the Glamdring, Gandalf fits perfectly into any spellslinger deck but his multiple-activated abilities give players plenty of options as well.
It wouldn't be Magic: The Gathering if we didn't be variant treatments of the same card. As seen above, the Gandalf the Grey card gets what is known as the "showcase ring treatment" and the art style matches perfectly with the card's blue/red archetype.
There's plenty more to be revealed over at IGN and the entire Magic: The Gathering The Lord of the Rings: Tales of Middle-Earth set can be preordered at Amazon right now.
Gerald currently straddles between his love of video games and board gaming. There's nothing that interests him more than trying out the newest and fanciest gadget in town as well. He dreams of publishing a board game sometime in the future!