The Games of Thrones prequel series House of the Dragon premiering on HBO has finally released the first official images from the upcoming drama with the featured cast. Set 300 years before the events of Games of Thrones the series will follow the story of House Targaryen based on George R.R, Martin's Fire & Blood.
The upcoming prequel will showcase stars such a Matt Smith (Doctor Who, The Crown), Emma D'Arcy (Wanderlust, Truth Seekers), Steve Toussaint (Prince of Persia, The Walking Dead), Olivia Cooke (Ready Player One, Ouija), and Rhys Ifans (The Amazing Spider-Man, Harry Potter and the Deathly Hallows: Part 1).
House of the Dragon recently began production for the series and is currently set to release in 2022. From the image D'Arcy is seen opposite Smith as she plays the role of Princess Rhaenyra Targaryen. The first-born child of King Viserys, she is of pure Valyrian blood and is a dragon-rider herself. Many say that Rhaenyra was born with everything except the fact that she's not born as a man.
Smith on the other hand is playing the role of Prince Daemon Targaryen, the younger brother to the King and is the heir to the throne after him. Known as the peerless warrior and dragonrider, Daemon possesses the true blood of the dragon. But it is said that whenever a Targaryen is born, the gods toss a coin in the air.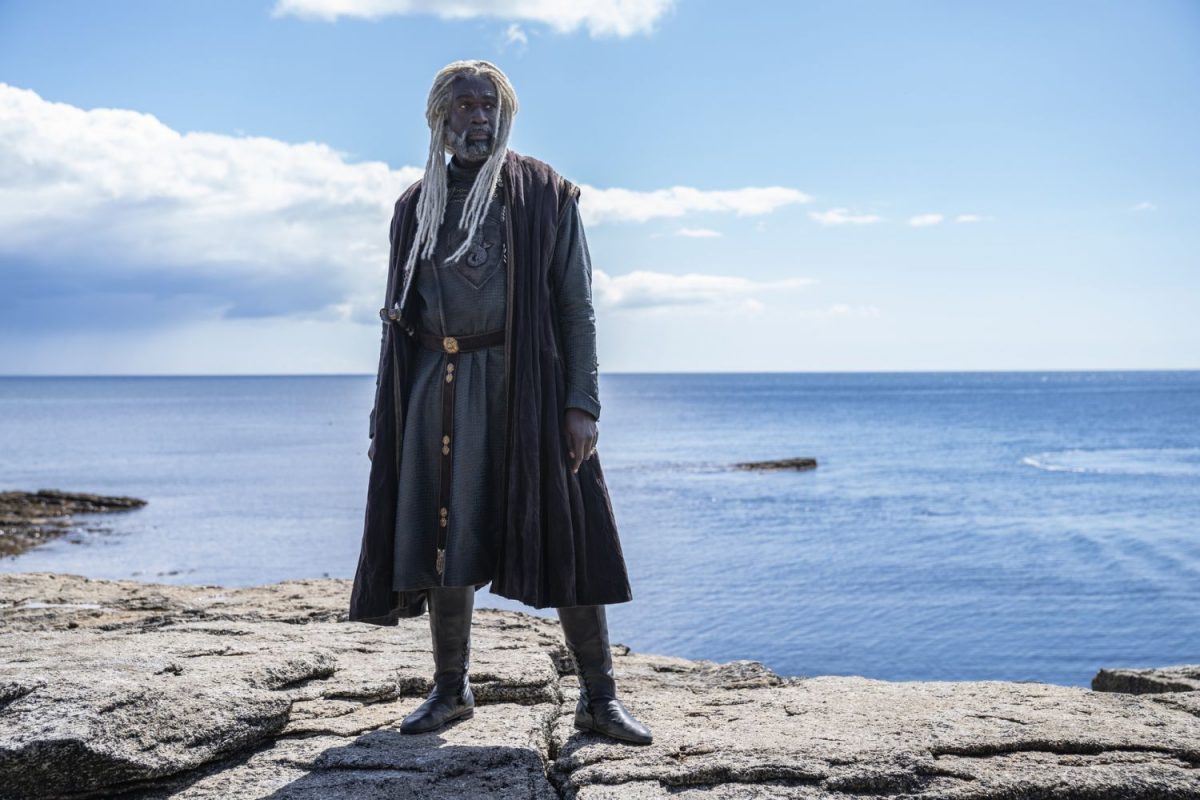 Toussaint debuts as Lord Corlys Velaryon, also known as The Sea Snake. As the Lord of House Velaryon, he is of Valyrian bloodline as old as House Targaryen. Named 'The Sea Snake', he is the most famed nautical adventurer in the history of Westeros. Lord Corlys built his house into a powerful seat that is even richer than the Lannisters and claims the largest navy in the world.
Moving on to Cooke and Ifans, both are playing the roles of Alicent Hightower and Otto Hightower respectively. Alicent is the daughter of Otto and just like her father she is the Hand of the King and the most comely woman in the Seven Kingdoms. Raised in the Red Keep, close to the King and his innermost circle, she is both a courtly grace and a keen political acumen. Ser Otto is loyal and faithful in serving both his King and realm. As the Hand, the greatest threat to the realm as he sees, is the King's brother Daemon.
As of now, not much information is said about the series. Although it's based on Martin's book, it does not necessarily mean that it will turn out according to what was written. Just like Games of Thrones, there's a possibility that it will take its own path but hopefully it doesn't end up as poorly as the last season.