February is when Mobile World Congress takes place in Barcelona, and it's when smartphone users get a sense of what new devices are coming this year. Being first does not necessarily mean it will lead in sales, but companies tend to fall over themselves trying to outmaneuver each other.
In recent years, the event has been somewhat lacklustre, because at the end of the day mobile phone developments have somewhat plateaued. Some phone makers, such as Apple and Samsung, also prefer to hold their own launch events, instead of fighting alongside everyone else.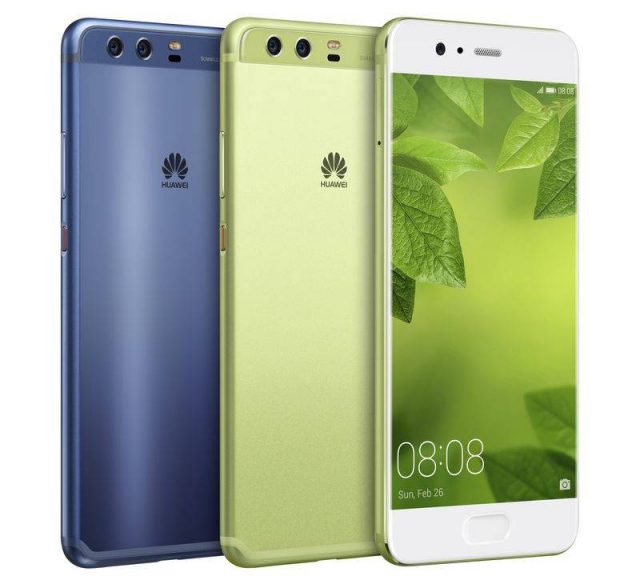 Huawei, the world's third biggest smartphone maker has decided to use MWC to launch it's latest P10 series of devices. The first few in the P series were decent, if not noticeable releases, but last year's P9 marked the first time that noted camera maker, Leica, decided to get into the phone camera business, by licensing its camera technology to the Chinese handset maker.
The dual lenses impressed many users and its success has spurred the company to be confident enough to launch the follow-up at a major, global event, up against just about everyone else.
Huawei invited Geek Culture to have an early look at the new devices, and they are certainly impressive.
The upcoming P10 is still getting support from Leica, in the form of an improved dual lens set. The built of the 20-megapixel monochrome sensor and a 12-megapixel one for colors are identical to the P9, but the most notable change is the updated f/1.8 lens though only for the P10 Plus, compared to f/2.2 from before. This allows for better shots in low light and faster snaps.
Throughout the presentation, the rallying cry seemed to be the delivery of bokeh, and given the larger aperture, this shouldn't be much of an issue which would also alleviate the camera's software overcompensating with too much unnatural blur.
The front camera is not too shabby as well, and would be sporting a new f/1.9 lens, to help out with those selfies and is sufficiently wide enough to capture your friends into the frame.
Best of all, the front facing camera is intelligent enough to detect if there are more friends in frame. The front facing camera would then zoom out digitally automatically. However, it doesn't seem like there's anyway to manually toggle this when needed.
One interesting design change is that the fingerprint sensor has now been moved to the front of the phone. While most handset makers have adopted this, I much prefer it in the rear. It's more natural for one-handed use, and I don't have to hold a phone with my thumb and finger, and risk dropping the device.
The P10 and P10 Plus will run on Android's latest Nougat operating system and skinned with Huawei EMUI. Like Apple and Samsung, one size is not enough though, so the biggest difference between the P10 and P10 Plus would be their 5.1 and 5.5 inch displays, each employing a Full HD and 2K display respectively. Both are powered by the same Kirin 960 processor, which also served the P9 extremely well.
The P10 Plus gets up to 6GB of RAM plus 128GB of storage, compared to 4GB of memory and 64GB of storage on the regular model. Huawei is careful not to get into the specs arms race (although theirs is looking pretty powerful), and they've included machine learning software into the mobile phone, to take note of the apps users don't use very often and compress them, while dedicating more resources to those that are more frequently used.
The Huawei P10 and P10 Plus are incremental upgrades to an already awesome existing device. I'd say the Huawei positions itself nicely in between the extremely affordable mobile devices and the flagships at an great price point historically. At this price, it's hard not to make the P10 an easy sell to anyone who wants a good balance of price and features. Teaming with with Pantone, the same company which most might be familiar with hexadecimal colour codes, to release two specific colours for the new P10 phones, Greenery and Dazzling Blue, out of a combined total of eight colours at launch.
Huawei P10
Huawei P10 Plus
Display
5.1-inch LCD
1920 x 1080 resolution
431ppi
Corning Gorilla Glass 5
5.5-inch LCD
2560 x 1440 resolution
534ppi
Corning Gorilla Glass 5
Processor
64-bit octa-core (4 x 2.4 GHz A73+ 4 x 1.8 GHz A53) Hisilicon Kirin 960
64-bit octa-core (4 x 2.4 GHz A73+ 4 x 1.8 GHz A53) Hisilicon Kirin 960
RAM
4GB
4/6GB
Storage
64GB
64/128GB
MicroSD
Yes, up to 256GB
Yes, up to 256GB
Cameras
Rear: Leica Dual-Camera 2.0
12 and 20MP sensors, f/2.2 aperture, OIS
Front: 8MP sensor, f/1.9 aperture
Rear: Leica Dual-Camera 2.0 Pro Edition
12 and 20MP sensors, f/1.8 aperture, OIS
Front: 8MP sensor, f/1.9 aperture
Battery
3,200mAh
Non-removable
Huawei SuperCharge
3,750mAh
Non-removable
Huawei SuperCharge
Connectivity
USB Type-C
USB Type-C
NFC
Yes
Yes
Software
Android 7.0 Nougat | EMUI 5.1
Android 7.0 Nougat | EMUI 5.1
Colors
Dazzling Blue, Graphite Black, Dazzling Gold, Rose Gold, Greenery, White Ceramic, Mystic Silver, Prestige Gold
Dazzling Blue, Graphite Black, Dazzling Gold, Rose Gold, Greenery, White Ceramic, Mystic Silver, Prestige Gold
Dimensions and weight
145.3 x 69.3 x 6.98mm | 145g
153.5 x 74.2 x 6.98mm | 165g
With the Huawei P10, you'd likely have a phone that stands out from the crowd and performs great on the inside as well.
The Huawei P10 goes on sale when in Europe in March, which would likely be the fastest out of all the top tier phones at 649 euros and the P10 Plus for 699 euros . Local launch details and pricing have not been revealed by Huawei Singapore.
---

Drop a Facebook comment below!