Swallow your fear and stomp out on a prehistoric trip back in time where the gentle(probably) giants roamed the Earth. Welcome to the one and only dino-camp in the world in the first-ever animated Jurassic Park series Jurassic World: Camp Cretaceous.
Get up close and personal with the majestic prehistoric beasts and have the coolest time ever. After all, with the place filled with responsible adults and capable safety mechanisms, nothing could go wrong…right?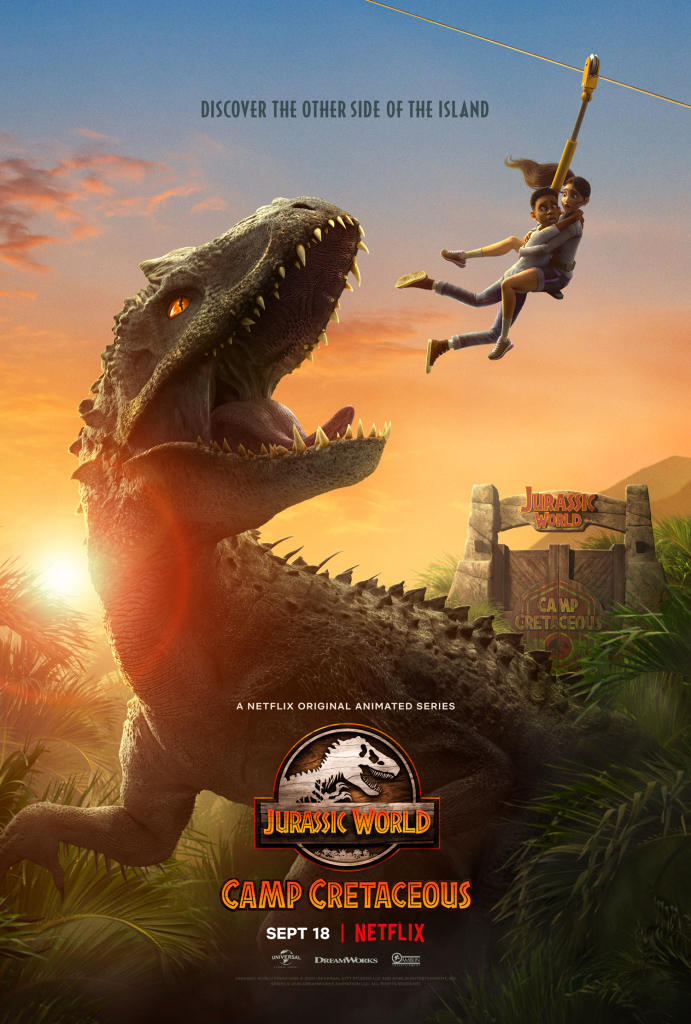 True to the dino-centric nature of the franchise, the animated series will follow six spunky teenagers on their doomed camping trip on the opposite side of Isla Nublar where Jurassic World: Fallen Kingdom took place. Their struggle to survive the man-eating reptiles will coincide with the timeline of events of the movie.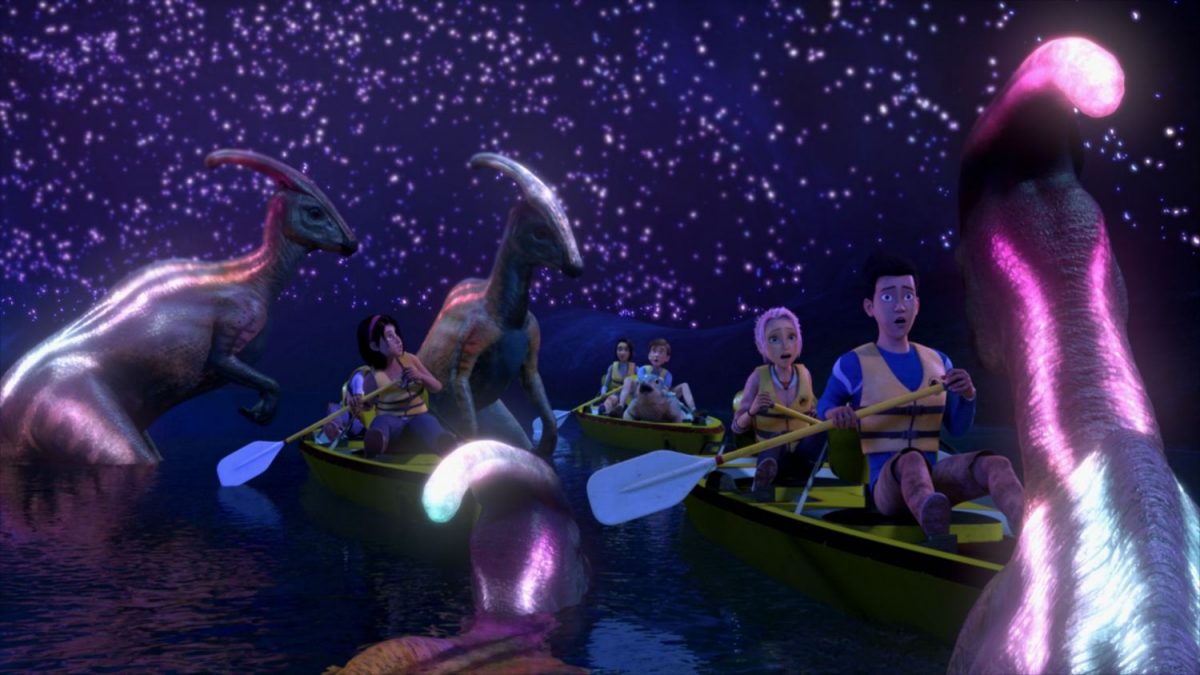 The executive producers for the series will include film legend Steven Spielberg(Schindler's List, Ready Player One), Colin Trevorrow (Star Wars: The Rise of Skywalker, Jurassic World: Dominion)and Frank Marshall (Raiders of the Lost Ark, The Sixth Sense, Jurassic World: Dominion) along with showrunners Scott Kreamer and Aaron Hammersley. The eight-episode show will be animated and developed by acclaimed studios Universal Pictures, DreamWorks Animation, and Amblin Entertainment.
Paul-Mikél Williams stars as resident dinosaur expert Darius, Jenna Ortega as social media star Brooklynn, Ryan Potter as self-proclaimed VIP Kenji, Raini Rodriguez as Sammy, Sean Giambrone as Ben, and Kausar Mohammed as world-class athlete Yaz.
As the animated series is targeted towards a younger audience, we most probably won't be seeing a lot of man-eating action on-screen. But who knows, maybe we will still get to relive some iconic memes from the show. Additionally, how this shoe might tie in to Colin Trevorrow's upcoming Jurassic World: Dominion remains to be seen.
Jurassic World: Camp Cretaceous premieres on Netflix on 18 September 2020.