Moral of the story: Don't throw away your comic books. The first comic book that featured Captain America just sold at an auction for US$3.1 million (S$4.2 million).
The comic cover featured Cap punching Adolf Hitler on the cover and was originally sold for 10 cents when it was first published in 1941. According to Forbes, the issue sold was given a 9.4 grading by The Certified Guaranty Company. This means the 81-year old comic is in near-mint condition.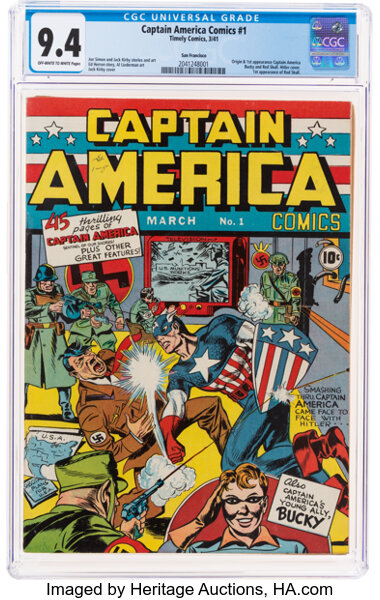 Whilst US$3.1 million is a whopping amount of money, it is still a few thousand short of the record-holding US$3.6 million set in 2014 by the auction of Spider-Man's first comic appearance.
Comic auctions for #1 issues and first appearances have skyrocketed in the last few years. Superman #1 went for US$3.2 million in 2014, while Batman's debut fetched US$2.2 million in 2021.
Vintage comics continue to command higher and higher price points. The same goes for retro video games. In July 2021, a sealed Super Mario 64 copy sold for US$1.5 million. It has become an extremely lucrative market so interested buyers should always be careful before making the big purchase.
Marvel Studios is currently working on Captain America 4, but few details have emerged beyond The Falcon and the Winter Soldier star Anthony Mackie set to play the titular role of Cap. The movie is being scripted by Malcolm Spellman, who was the showrunner for the Disney+ series. No director has been attached to the project yet.