While the fun of Fallout 4 lies in defeating enemies, embarking on quests, and exploring the in-game world, part of it also comes from modding, which comes in especially handy when the above options grow stale. The Elder Scrolls V: Skyrim and Grand Theft Auto V, in particular, are known for their impressive library of mods that offer a refreshing spin and plenty of replayability value, ranging from artistic and creative ones to zany, absurd additions.
Fallout 4 has seen more than its fair share of mods belonging to both categories, and now another new member is in tow. Titled Synths Revamped, it features elements from Quantic Dream's latest title Detroit Become Human to introduce a complete overhaul of the original synth character design: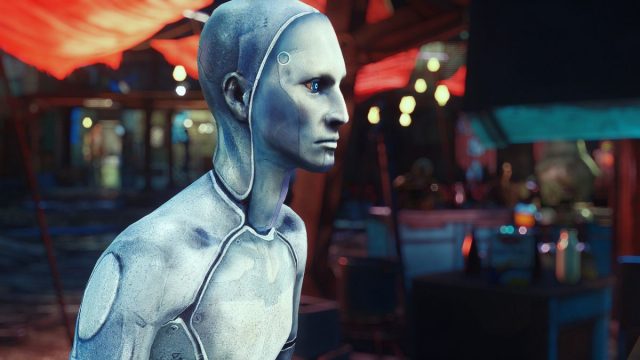 It's no Connor, Kara, or Markus, but the project does bring a touch of the game's identity to the Wasteland, most suitably in the form of the blue so often associated with the Android-led narrative. Details appear to be fairly intricate as well, with an overall sleeker and more modern aesthetic to boot – check it out in action in the video above.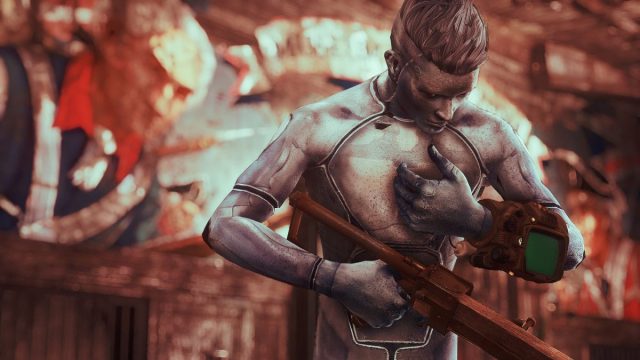 Accompanying that would be an optional retexture choice for everyone's favourite robotic detective Nick Valentine, who comes decked out in robot eyes, human eyes, and a Dima texture, the last of which is heavily reminiscent of Handsome Jack from the Borderlands series.
The Synths Revamped mod may be hailed as a simple project by its creators, but there's no denying its stunning, beautiful finish. Besides, its retexturing effort helps add a unique element to the gameplay experience, and one can never get tired of that…well, not us, at least!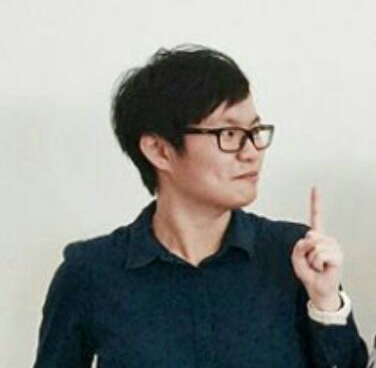 Si Jia is a casual geek at heart – or as casual as someone with Sephiroth's theme on her Spotify playlist can get. A fan of movies, games, and Japanese culture, Si Jia's greatest weakness is the Steam Summer Sale. Or any Steam sale, really.
---

Drop a Facebook comment below!
---