We first caught wind of the Singapore-based custom PC company, Dreamcore, back in March when they launched The Dreamcore One PC. Touting the aesthetic wonders of a desktop with a tiny footprint and packing the power of customization, it was indeed a breakthrough product that made a huge splash during its debut at the IT SHOW 2017. Now, Dreamcore is back with a new product, the REVERIE, just in time for another debut at PC SHOW 2017! Unlike its tiny cousin, the REVERIE is a more powerful custom PC, larger than the Dreamcore One, but still significantly smaller than the usual towers you find. Designed with Dreamcore's ethos of high-performance technology, gorgeous design, and most importantly, the ability to customise the components, the REVERIE is a beast in a small package.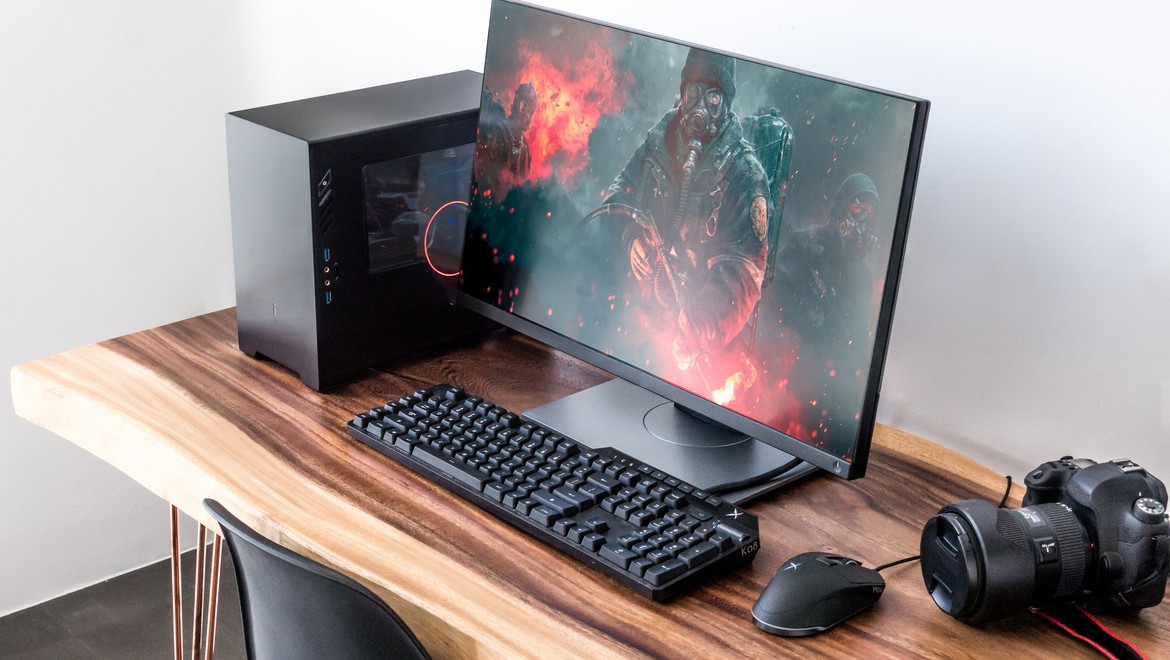 Measuring in at least 50% smaller than the typical tower, the Dreamcore REVERIE contains all the components in a sandblasted and aluminium chassis with added dust filters to keep it clean. Those worrying about USB ports and jacks can rest easy as it comes with 2 front USB ports and headphone/microphone jacks for easy access. There's even a clear panel by the side, adding a little flair and allowing PC enthusiasts to show off the beast within.
From the processor, memory, to the GPU, it can all be customised by the consumer. Fancy a seventh Generation Intel Core processor with a powerful 10-series NVIDIA GeForce GPU? You can have it! The added real estate allows for more additions than the Dreamcore One, and you can even use it for additional cooling for any overclocking you might have in mind for your new PC.
Another draw of the REVERIE is the Dreamcore Ecosystem, similar to the Dreamcore One, the program aims to provide users with a hassle-free service when it comes to upgrading and maintenance. New components can be purchased directly from Dreamcore, together with free installation, service, and even a two-year warranty. No more worries about faulty parts and searching high and low, the Dreamcore Ecosystem is the one and only stop you need for all your desires.
Launching at a promotional price of S$1499 at the PC SHOW 2017 (June 1 -4), you can take a peek at all the configuration options at the Dreamcore website and build yourself a dream PC today!
Jake is a full-time trophy hunter and achievement gatherer on consoles, and part-time Steam Sale victim. He has a thing for Batman and awesome statues, and running out of space for both. Send help.
---

Drop a Facebook comment below!
---