With Black Panther: Wakanda Forever wrapping up Phase 4 of Marvel Studios, all eyes are on the upcoming Phase 5 of the Marvel Cinematic Universe (MCU)
From the likes of Ant-Man and the Wasp: Quantumania, Guardians of the Galaxy Volume 3 and plenty of Disney+ series on the way, co-president of Marvel Studios Louis D'Esposito earlier today revealed that the future of Marvel remains unchanged, even with the recent leadership changes at parent company Disney.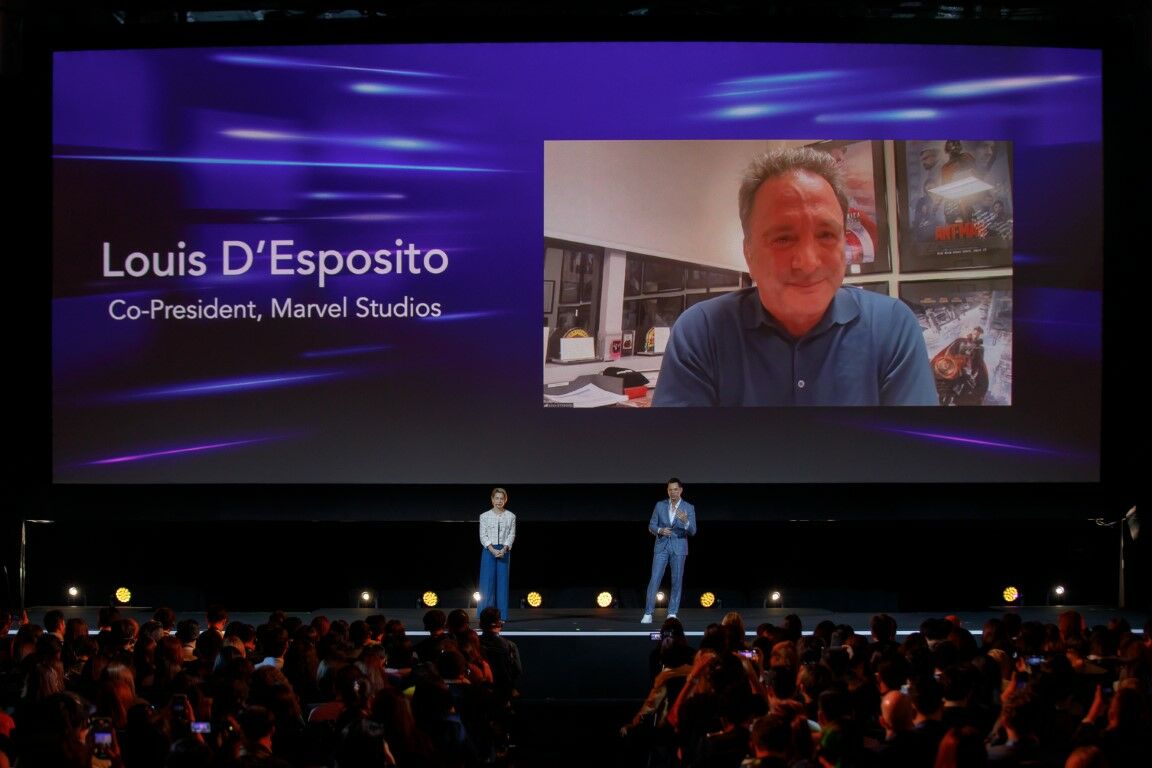 Speaking live from Los Angeles at the Disney Content Showcase APAC 2022 held today in Singapore, he made it clear that the studios' direction remains unchanged and that fans can continue to look forward to more live-action characters, not just in big Marvel films, but on the small screen too.
D'Esposito revealed that there are "plans for more characters to get studio films" and that the studio will be bringing "big screen characters to Disney+ screen", though he stopped short of naming any.
He reiterated that Iman Vellani, who made her debut as Miss Marvel in the Disney+ series will be making her big screen debut in The Marvels and that Dominique Thorne's Riri Williams in Black Panther: Wakanda Forever will be getting her own Ironheart series too.
Out of all the upcoming content, D'Esposito is most excited to release the third Ant-Man film.
"This is such an exciting story and family dynamic that's really really interesting and to see Scott and Hope and Hank and Janet together and Cassie packed with a lot of fun and I think the audience will really really love it," said D'Esposito.
At the same, he's looking forward to debuting Jonathan Majors who previously played He Who Remains in Loki as the next big bad villain, Kang the Conqueror.
"He gets to play variations of this character in many many variations. He also does very well being a villain – he's still likeable, still honourable. I enjoy watching him."
Ant-Man and The Wasp: Quantumania is releasing 17 February 2023.