It's not so often a game can pull off a name as in-your-face as Epic Quest. With a name like that, you're practically putting a target on your back, should you fail to deliver something hair-raisingly, mind-blowingly epic enough to silence the naysayers. But if there's a franchise out there with enough clout, bluster, and rabid fans to bludgeon the skeptics into submission, it's the one and only Disney (who owns a good portion of the popular media we consume, yay market share domination).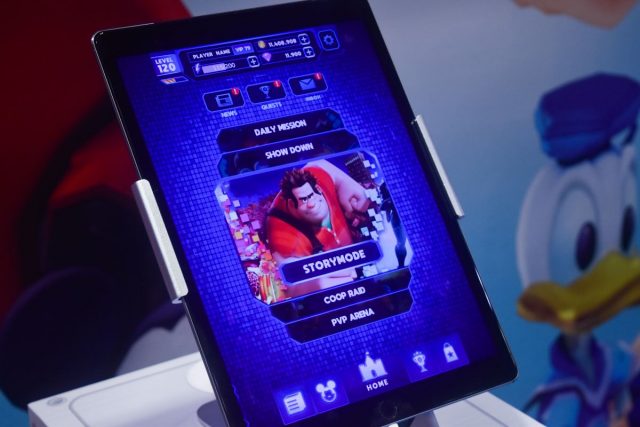 Spanning across Disney and Pixar's very extensive repertoire of films, Epic Quest will bring together various characters from vastly different titles, ranging from well-beloved old school classics to the more action-packed, modern blockbusters. In it, players will put together a team of three to help them on their journey to defeat the virus and free the world of Epic Quest from its taint.
Helming the project is Singaporean mobile game company and SEGA subsidiary, goGame. And while they've tackled popular international titles before, there's been nothing quite comparable to Epic Quest in the sheer scale of its undertaking. It's a game with breadth and depth, offering a plethora of mechanics to keep the most demanding of players engaged — be it character classes, sub-classes, class advantages, quests, raids, PvP battles, equipment slots and upgrades, cosmetic skins and more.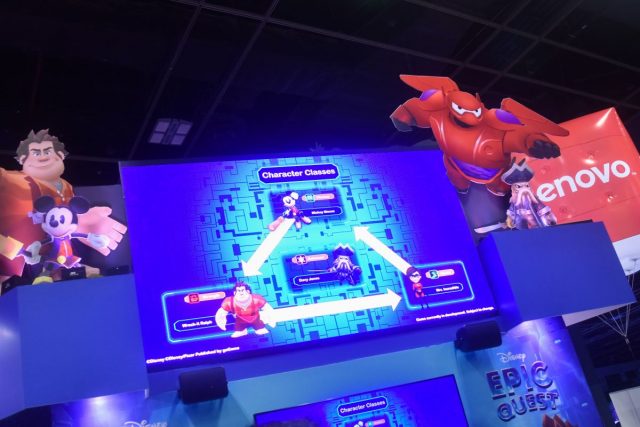 When asked what makes Singapore an ideal place to launch the mobile title, Dan Dossa, Vice-President and General Manager, Consumer Products Commercialisation, The Walt Disney Company South Asia, answers, "It's many, many things. I think the creativity and talent in Singapore is massive. But also the understanding of Singaporeans has to come from Singapore. So we're working with goGame, our partner, to create a game in Singapore, developed in Singapore, hosted in Singapore, for Singaporeans and Southeast Asians."
We'll soon be reintroduced to characters from Big Hero 6, Pirates of the Caribbean, The Incredibles (1 and 2), Wreck-It-Ralph and Mickey Mouse and Friends, upon Epic Quest's debut, although David Ng, founder and CEO of goGame has assured us that the cast will eventually be expanded to include most (if not all) characters under the far-reaching Disney umbrella — yes, princesses included. Well, we definitely can't wait to see Snow White, Cinderella, Sleeping Beauty and the rest of our dress-and-animal-sidekick sporting lineup kick butt, since they're already proven themselves more than capable in Wreck-It-Ralph 2's trailer.
So what is it about the game Disney fans can look forward to?
"In this game, we have taken the stories and characters our fans love and translated that to an amazing experience. So the game is true to all the characters, true to all the stories those characters tell," Dossa explains, "Think about a child playing with toys in their bedroom, there's no limit to their imagination. They might have toys from many of our different brands and yet they play with them altogether. And this game aims to deliver that, aims to deliver this imaginative play in an amazing RPG."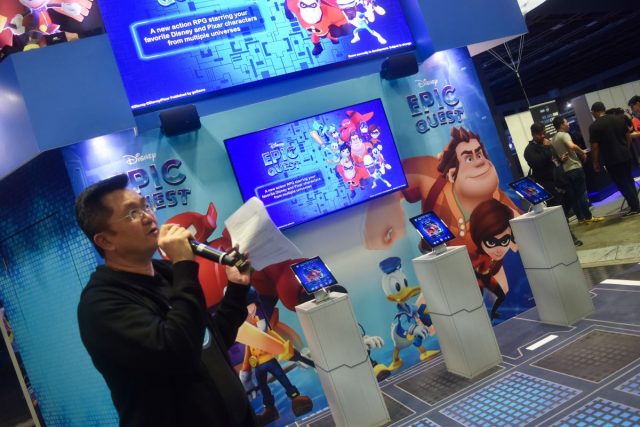 Although, with the massive mash-up, it took a concerted effort from goGame to standardise the characters aesthetically, and to integrate them seamlessly into a cohesive narrative. "I have thirty people just handling the modelling and animation," Ng tells us, "But the narrative was the first thing. How can you create a story where it makes sense that these characters would come together? I had really good writers that came up with ideas on how we can make it happen and we had to make sure it aligns with all the different franchises before we could even start."
For those familiar with mobile RPGs and the ever present tension between cash-spending whales and tediously grinding free-to-play players, goGame has attempted to balance the gameplay as fairly as possible, so Epic Quest can be enjoyed no matter your funding level.
"This is really important to me. We have to succeed," Ng admits. With Epic Quest, he hopes to inspire other studios in the region to aim for the international stage.
To sum it all up, we asked Dossa and Ng to offer a one-liner capturing the heart of the game.
"This is an RPG game capturing amazing Disney experiences, and amazing Disney characters," Dossa offers.
After some consideration, Ng takes a shot at it, "Journey into the world of Disney and Pixar with your friends, in an action role-playing game."
Whether you're a diehard Disney fanatic or a casual movie-goer, Epic Quest is definitely worth checking out. It's set to debut in 2019, but pre-registration is already open here. So be sure to sign up to get your bonuses at launch!
---

Drop a Facebook comment below!