It has been a long time coming, almost 4 years after reforming the now-independent Kojima Productions, Hideo Kojima's latest work, Death Stranding, is now in the hands of players around the world. For the man many see as a legend in the industry, it has been a journey.
Now on the global tour known as the World Strand Tour 2019, Kojima, alongside his team and trusty comrades, revered designer Yoji Shinkawa and Head of Marketing & Communications Aki Saito, arrived at the Victoria Theatre in Singapore to much fanfare. As the only stop in Southeast Asia, the event drew quite a large crowd on a Sunday afternoon.
"It's kinda embarrassing, cause I am like, really old," Kojima bashfully replies as he received a rockstar-like reception. Hundreds of eager fans braved the heat just to get a chance of a glimpse of Kojima, and they made their love for the man, known and loved for his epic Metal Gear franchise, loud and apparent. As predicted, the event was a sellout, and the passion palpable.
Taking a break from his now-iconic sightseeing Instagram feed, we had the opportunity to pick his brain on his journey to making Death Stranding a reality.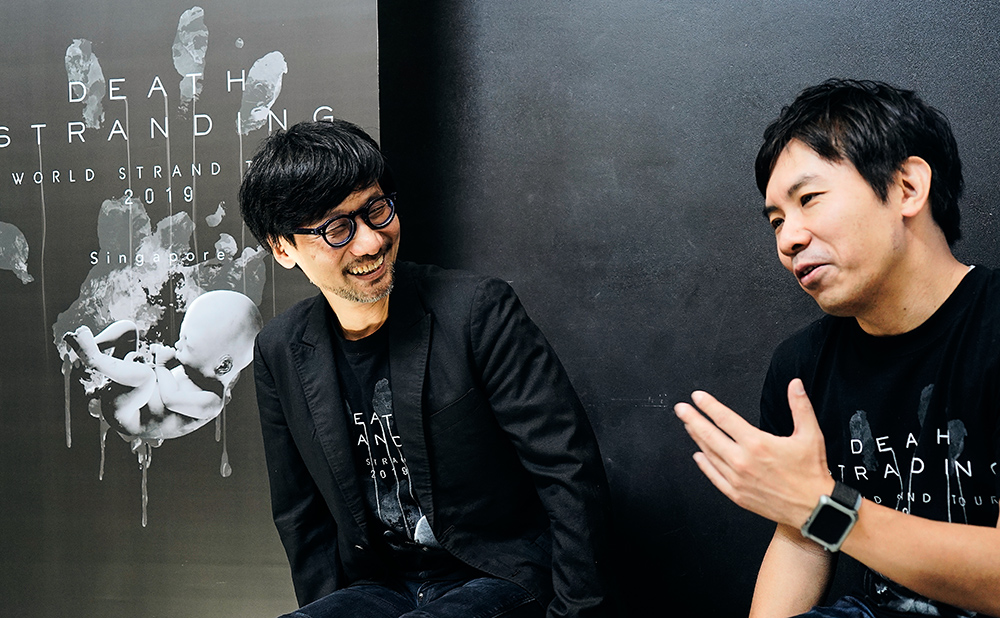 Much like Sam Porter Bridges, it would seem that Kojima was alone after being infamously ousted from the company where he made his name. But as players would find out, this path to redemption need not be a lonely one.
"It is like the world or on social media, everyone connects. Everyone should be happy because of these connections on the Internet, and I want people to be positive about being connected," he said. "Since I went independent, this is a restart from zero, I looked for a studio, an engine, people to work with. The way I created games hasn't changed, but of course, there are new staff members that I haven't worked with, creating new connections with Death Stranding."
In Death Stranding, the first time you use a ladder, you are doing it all for yourself, but once you understand that others can give you a 'Like' for your help, it changes how you go about the world, and how your actions may affect others.
In Death Stranding, the first time you use a ladder, you are doing it all for yourself, but once you understand that others can give you a 'Like' for your help, it changes how you go about the world, and how your actions may affect others.
It is with this same reverence that the auteur has when approaching others to collaborate with.
"I have a lot of artists that I like, listen to, and thinking maybe I want to work with them in the future, get connected to these people, more about the people I want to get connected to," Kojima reiterated. "For example, Chvrches, I was a big fan of them, and I heard some of them were a big fan of me. We met, had a good time, and I asked them to help write a song for us. I explained about the ending, and we looked at it together and they created a great song. So I am happy that they did that for us."
Guerilla Studios (whose co-founder, Hermen Hulst, is now head of PlayStation's Worldwide Studios) famously provided Kojima Productions with their Decima engine, and there was little doubt how vital that was to create the product we see today.
"I was creating my own engine at the previous company, so I never had the experience of collaboration. Working with Guerilla, they were really great and had a lot of passion. Usually, a lot of people might have difficulty working with me, but these people responded really well," Kojima gushed. "The reason I wanted to use the Decima engine, was that the game required a level of technical and design standard that I wanted to express, and that was exactly what I needed. Even though I had to retweak certain parameters, we have a great relationship in sharing feedback from both sides."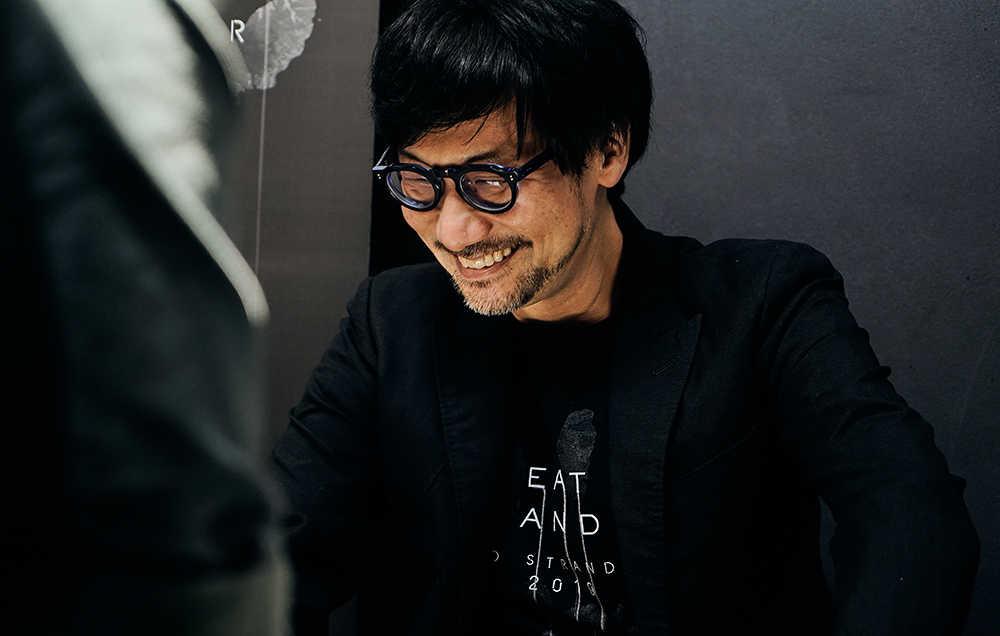 Aside from the phenomenal soundtrack, sound plays an enormous role during Sam's journey from East to West, and Kojima took it as a personal challenge to get that right for players.
Not just music, but it is sound, probably 70% of it is sound, even silence is a sound. In games, it is even more important for the music and the sound to do what it is supposed to. In Death Stranding, when playing, when the conditions match, the changes and how the music flowed naturally was a particular and new challenge.
A game has to be challenging, and there are plenty of parallels between the trials and tribulations in Death Stranding and our lives in reality, which Kojima saw as a focal point.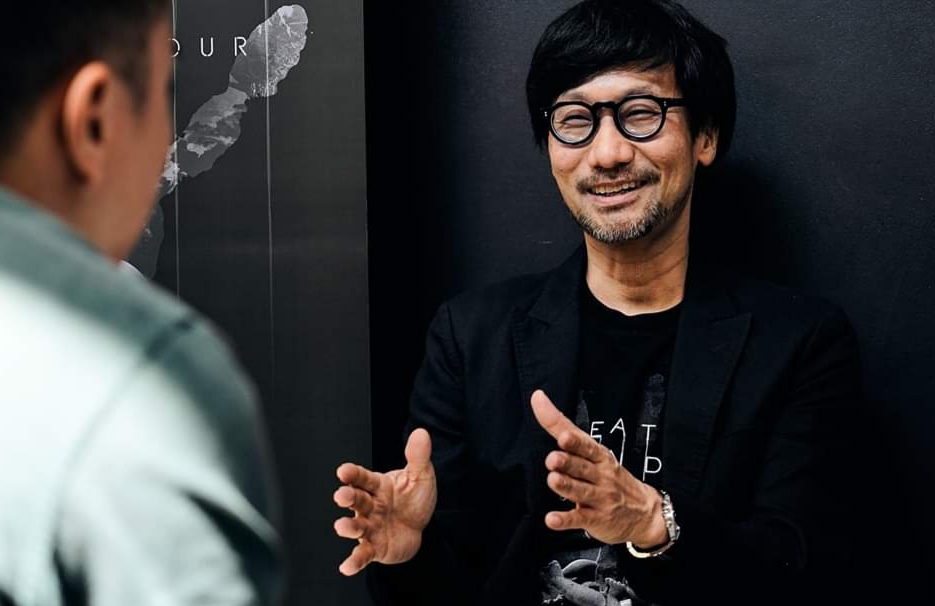 I like the part, where you go up a mountain or a hill, and you can't see the other side, and you keep climbing. And you are thinking, what's on the other side, it could be a cliff, or a downhill trail, and the whole scene unveils in front of you.

It strikes me, and there really isn't a game like that, where you kinda go through the struggles upward, it really is hard to explain it in words. There are so many things that make you feel like that in the real world, in games, going from one place to another is always cut short, but this time, the surprise to me when creating, is that I got this feeling of being rewarded of overcoming something, just like in everyday life.
There is little doubt that Death Stranding is an acquired taste, and it truly epitomises the kind of experience that cannot be truly explained in words. The only solution is to go through it yourself, which mirrors reality.
"Even with the idea, it was hard for the staff to understand what was in my vision. Some people might not understand that concept."
Even if you understood the themes that were on show during the game's fantastical and somewhat still convincing plot, the journey to the end would be different for everyone. It is this very essence of experimentation and freedom that marks the game as truly one of a kind.
"It is all about connecting the dots, from point to point. In terms of progression, it doesn't change. But the process of how you get to the dot is totally different, there is total freedom in this open world. That is the strongest point of the game," he added.
"For instance, we go from Singapore to Taiwan, then to Tokyo, but how you go there is how the players decide. That is the delicate balance that I was aiming for in Death Stranding."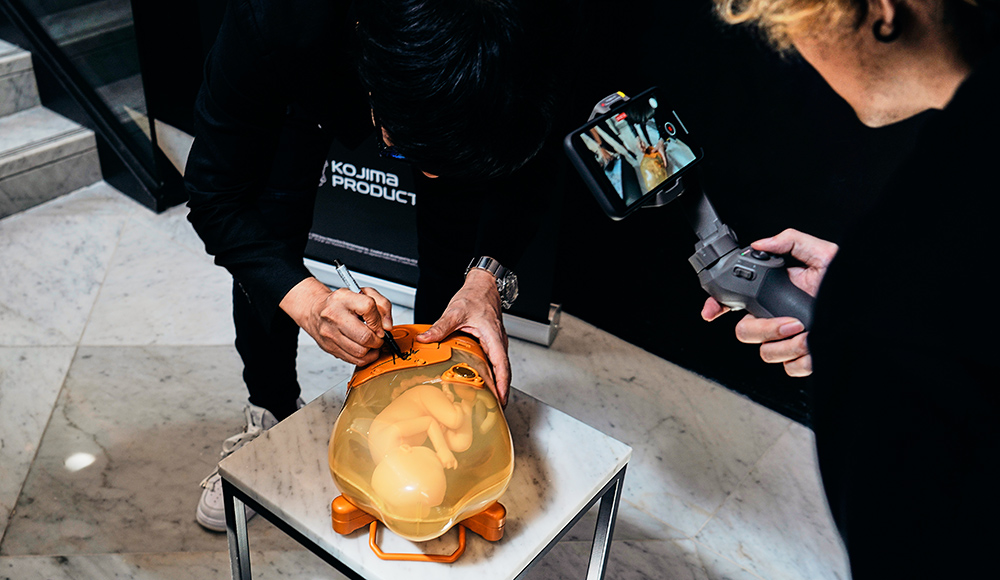 Like all of life, our destinations are never truly the end. The paths that we take and the journeys that we embark on are what defines us. That story does not truly have an end, tomorrow is definitely in your hands, and that goes for Sam and the world of Death Stranding as well.
"We definitely need more ideas and concepts to stabilise this universe as an IP. There needs to be a couple of things," Kojima muses, before leaving us with a parting shot. "I am not saying I am going back straight into development!"
---
Photography by @lupcheong.
---

Drop a Facebook comment below!