These days, TVs are not just a means to which entertainment can be consumed. They've evolved to become much, much more versatile than that. Now, they can as one of the many avenues for digital streaming as opposed to traditional cable TV, as well as another way to surf the internet, should you feel the screen real estate of your mobile devices and desktops lacking.
Samsung has taken the smart TV formula one step further by turning their latest premium smart TVs – The Frame 2019 and The Serif 2019 – into genuine pieces of room decor.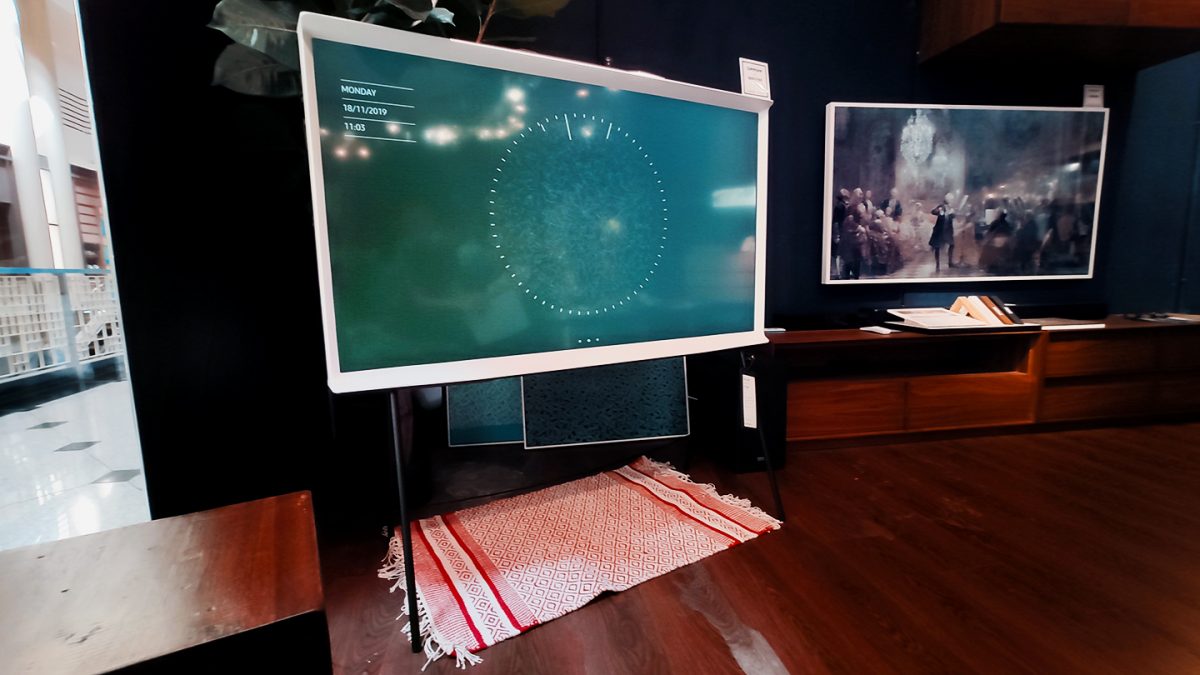 These QLED TVs, of course, are not just pretty, er, frames, as they natively come in 4K resolution. Featuring stunningly sleek and streamlined designs with various unique features, these TVs will no doubt spruce up whichever part of the house you choose to place them in (yes, even your bathroom, should you fancy that).
---
The Frame 2019 is Samsung's second attempt at meshing a consumer-grade QLED TV with an art gallery, with the first Frame from last year being a commercial success. Featuring a nigh-bezel-less display that comes in a 55-inch or 65-inch variant, it transcends the idea of being a traditional TV in lieu of a versatile multimedia device that can suit various scenarios at any given time.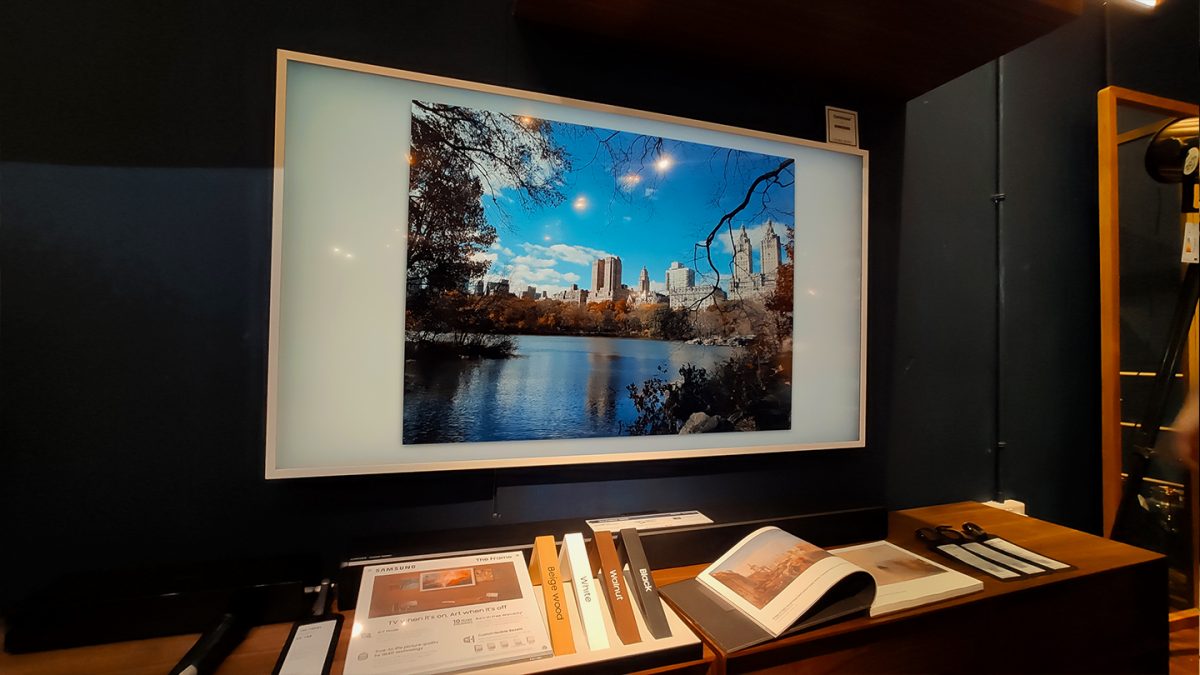 Without a doubt, its most striking feature is its ability to switch from TV to an art gallery in seconds, thanks to its Art Mode. In this mode, you'll be able to display various artworks from some of the most renowned painters, past and present, curated on Samsung's very own Art Store.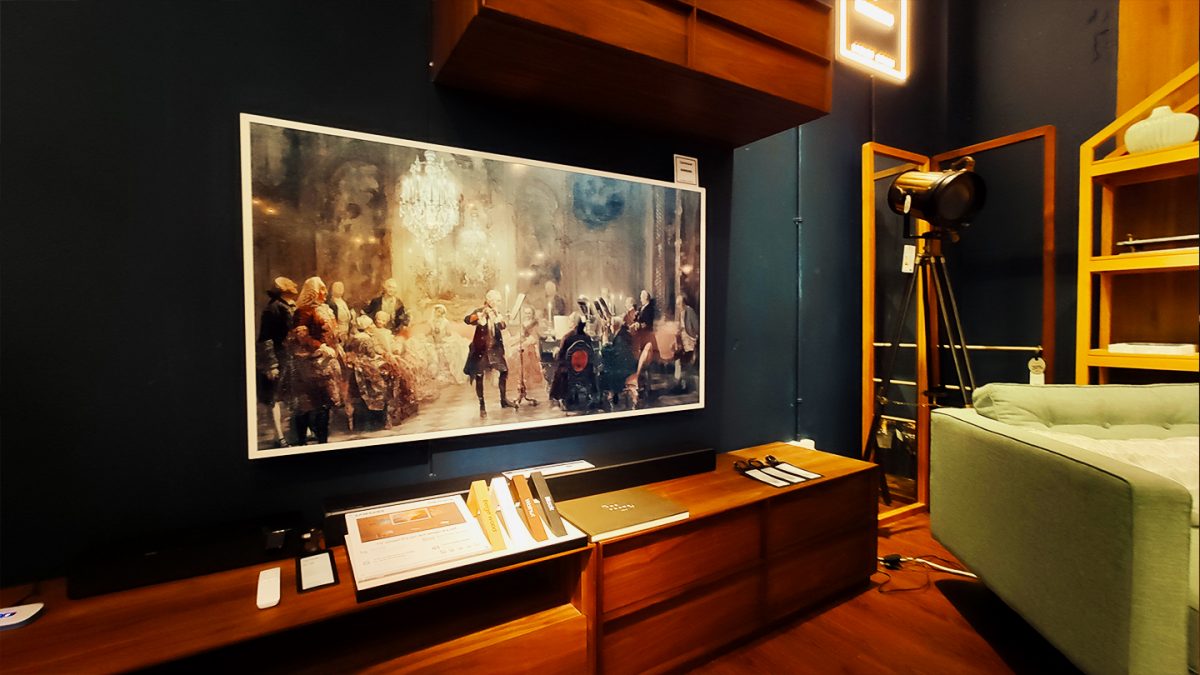 In the Art Store, you'll be able to purchase any art piece ranging from US$19.99 individually or via a monthly subscription for US$4.99 a month, (in digital form, of course, as the actual ones will cost you more than an arm and a leg most likely). This range comes from the 20 exclusive artwork selections that come preloaded with The Frame, such as works from Van Gogh, Rembrandt and Salvator Dali, and put them up for display in the comfort of your own home. Of course, this shouldn't stop you from displaying your own masterpieces by uploading them from your smartphone, laptop or simply via a USB flash drive.
While setting up your art gallery, you can even do up a slideshow that rotates all the artwork you've collected, with interval options ranging from every 10 minutes up to seven days, so looking at your wall isn't so boring. If you're someone who doesn't frequent the physical art store but still wants to put up art for display, The Frame is certainly ideal for you.
The Frame is also a dynamic art gallery in the physical sense — it comes with a Brightness Sensor which automatically adjusts the screen settings based on the ambient light in the room. Furthermore, it also comes with a motion sensor that detects physical movement in the room, so it automatically comes to life when you come home from work, or, conversely, switches off when you leave your house.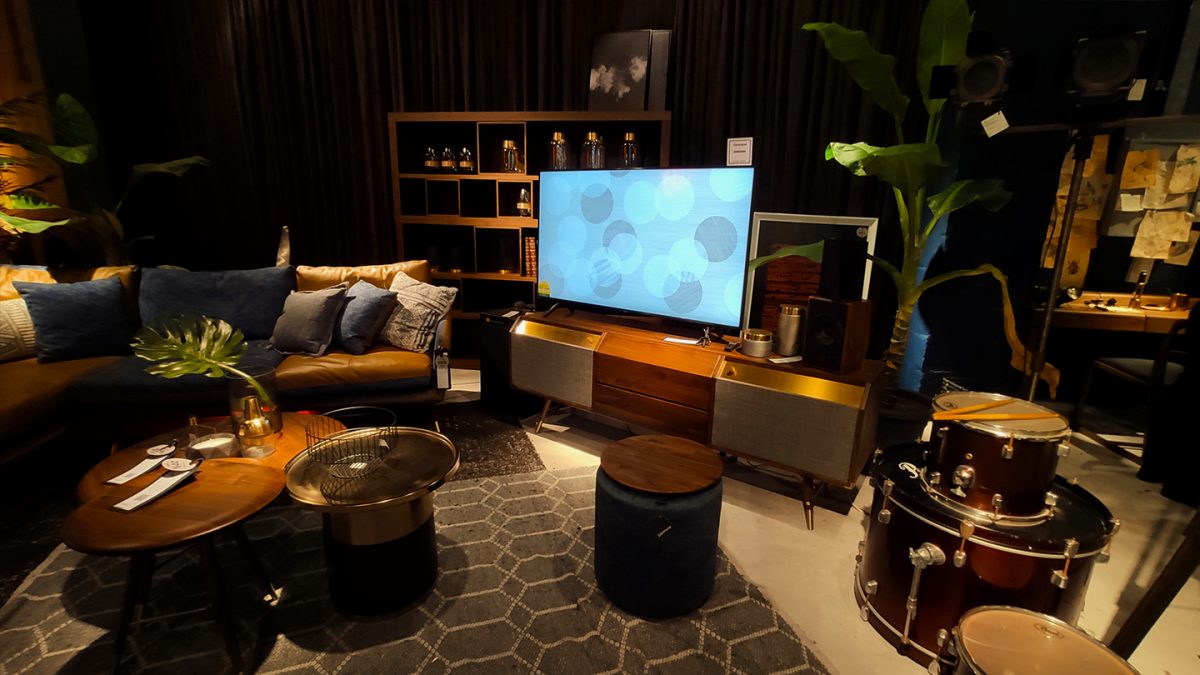 But that's not all — The Frame gets its namesake not just from its Art Mode ability, but also the fact that you can literally add physical frames to its bezels to make it fit more seamlessly into your house's art gallery. These detachable frames can be affixed onto The Frame via strong magnets that can easily snap on and off with relatively little effort, and come in a variety of colours to suit various moods and/or tones.
Additionally, like most Samsung smart devices these days, The Frame is also equipped with Bixby (which is also powered by Google Assistant), so you can perform all your voice commands on it as well, as well as pair it with the various other Samsung Family Hub devices in your household.
The Frame 2019 is now available for purchase at Commune Home Singapore, and all other major consumer electronics stores islandwide. It will come in the 55-inch version (S$3,599) and the 65-inch version (S$5,199).
---
Where The Frame 2019 is a versatile art gallery, The Serif 2019 is a piece of art in and of itself that, like The Frame, fits seamlessly in virtually any space in your home.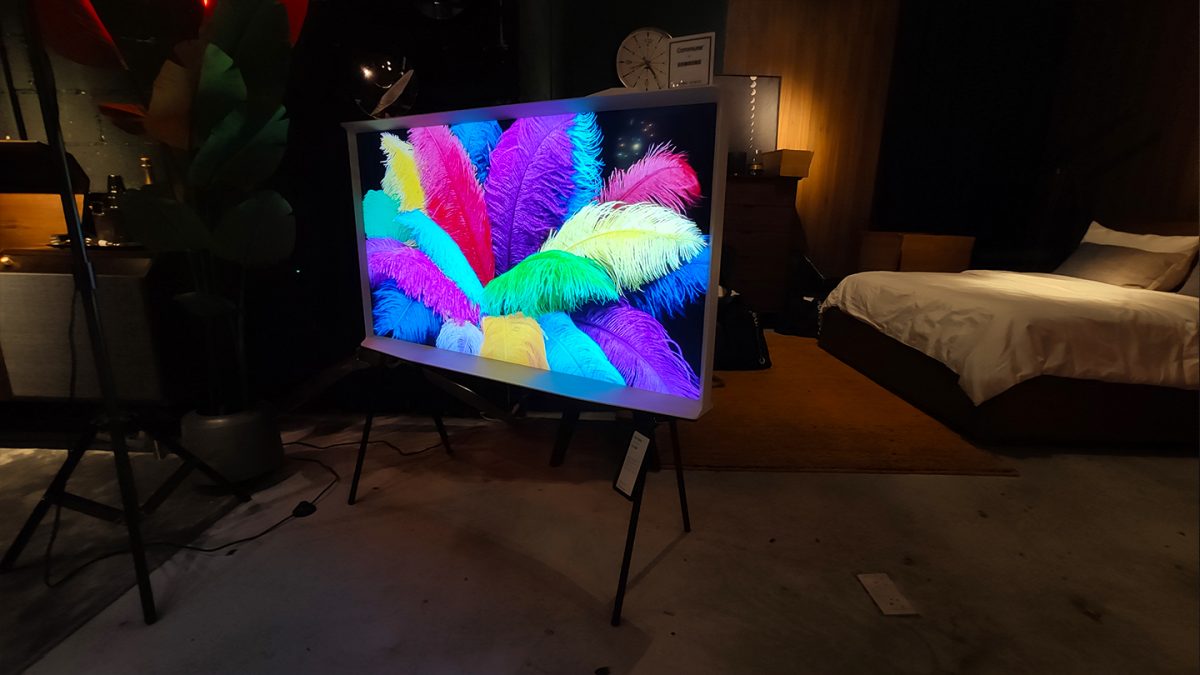 Designed in collaboration by the award-winning duo Ronan and Erwan Bouroullec, this is embodied by its physical design, which, when viewing it on its side, distinctly resembles the letter "I" from the Sans Serif font.
While this design does fatten up the bezels on this 55-inch QLED TV, given the dominance of bezel-less TVs in the market these days, it actually has a two-pronged purpose, and performs it rather well. Firstly, the base is balanced so you can mount it on any tabletop in your home, if you don't want to mount it on the stands that it comes with.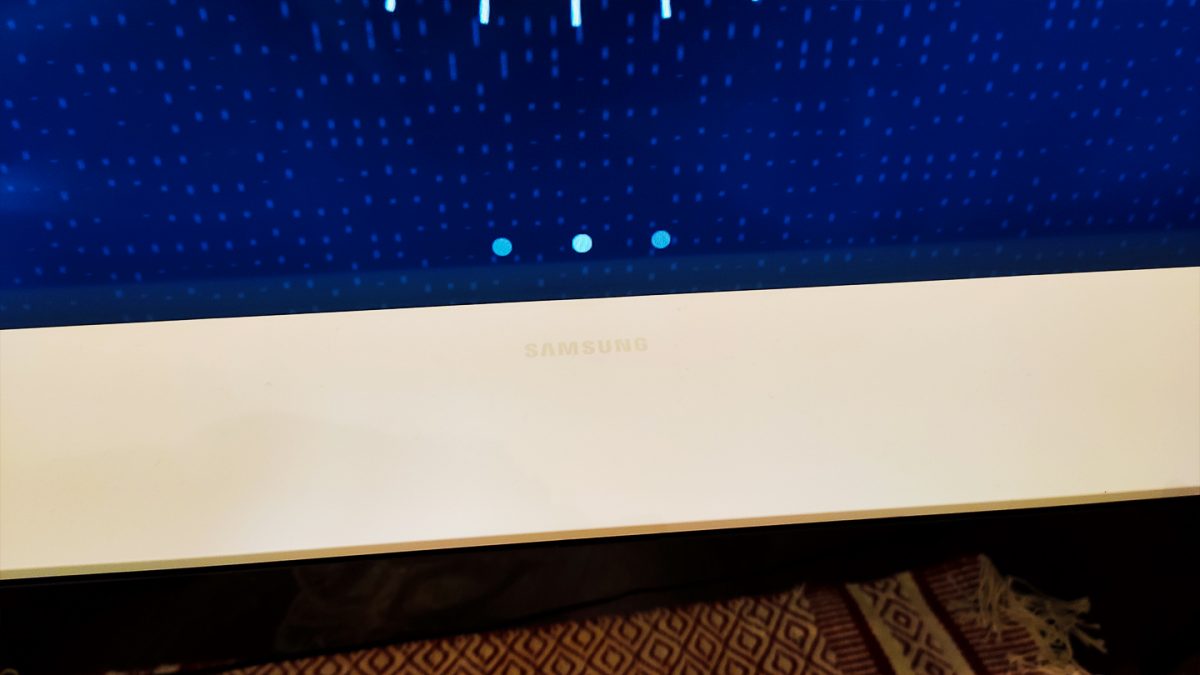 The roof of the "I" serves not just as a means for you to display all manner of small items on it, but more importantly, it sports an NFC-enabled Bluetooth sensor, which allows you to pair, say, your iPhone 11 or Samsung Galaxy Note 10+, and stream music directly on it as you place it on the roof. It's not a bad way to quickly fill your room with music, especially if you're hosting a party or a gathering.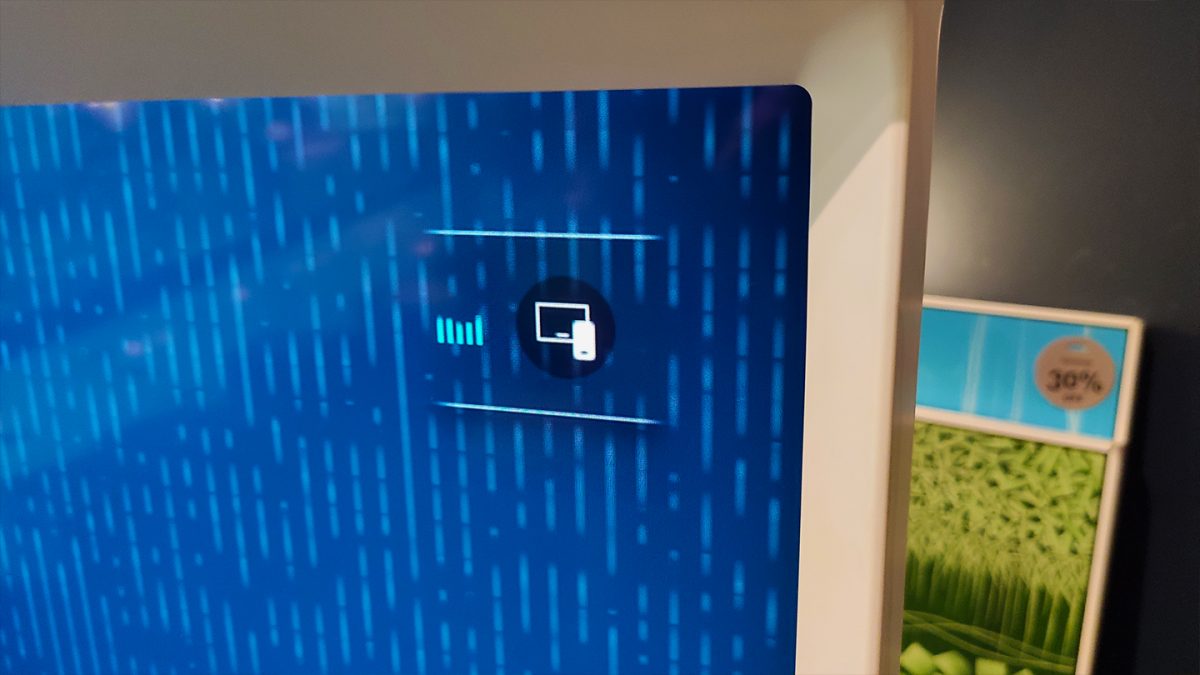 Furthermore, while The Frame acts as your home's smart art gallery, The Serif serves as your utility device, thanks to its Magic Screen. Unique to The Serif, Magic Screen allows you to display all your daily essentials, such as weather forecast, to-do lists and reminders, all in one place. Think of it as an upgrade to all the stuff you put on your fridge, and displayed in a much more eye-friendly manner. You can also customise its look via the Bouroullec Palette, which offers 10 exclusive palettes that you can swap out any time you like.
The Serif also supports Bixby and Google Assistant, and will also pair nicely with all other devices in the Samsung Family Hub ecosystem.
The Serif 2019 is now available for purchase at Commune Home Singapore, and all other major consumer electronics stores islandwide, and will retail for S$3,399.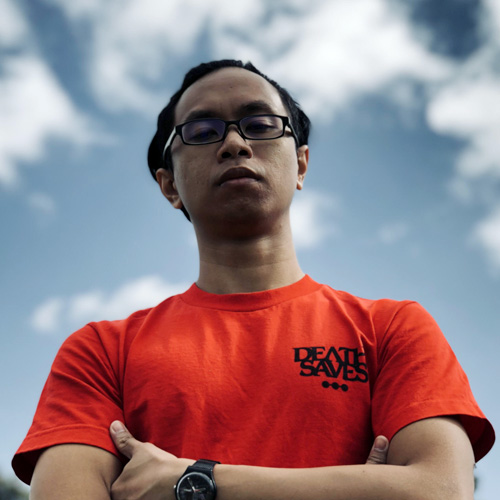 Marion has a serious RPG addiction. Sometimes it bleeds into real life; he forgets to sleep because he thinks he has a Witcher's body clock. Forgive him in advance if he suddenly blurts out terms such as "Mind Flayer" and "Magic Missile", because never once does he stop thinking about his next Dungeons & Dragons game.
---

Drop a Facebook comment below!