It was previously announced that Tsugumi Ohba and Takeshi Obata's Death Note will be making a return with an 87-page one-shot chapter. A month later, on 3 February 2020, the chapter is finally released and you can read it for free on Viz Media's website.
The comic reintroduces us to Ryuk is a more technologically advanced society as he goes about trying to find a new Kira. He eventually stumbles upon a boy named Minoru Tanaka though unlike Light, Minoru decides to sell the Death Note instead.
We won't go into much else for the chapter as you can read it for yourself but we did find a very familiar president in the one-shot chapter.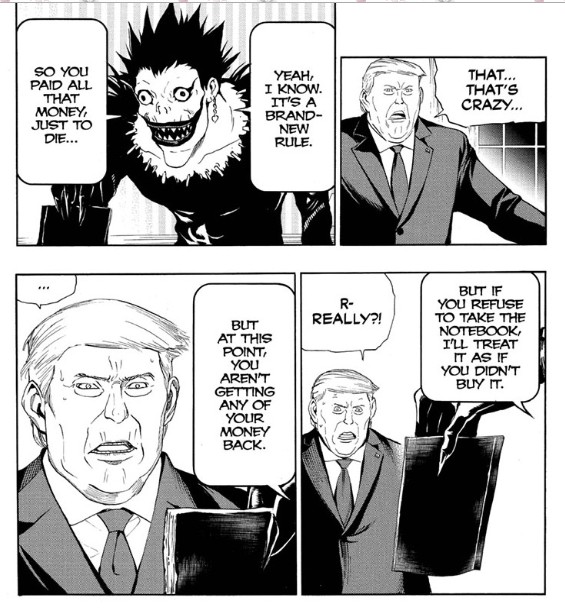 The original Death Note manga ran from 2003 to 2006 and was so popular that it spawned not only an anime adaptation but also several live-action movie adaptations and even a live-action Western film adaptation on Netflix.