It's been a long time coming for many a geek. Who would've thought a Dungeons & Dragons game could turn into an animated series?
Yes, there was the likes of Community, The Big Bang Theory and more who have had D&D-themed episodes, but those were not fully-fledged D&D shows. Yes, there was also the case of the old school Dungeons & Dragons animated TV series that ran from 1983 through 1985, but that didn't go so well as it was cancelled.
But the time to be a geek is truly now. Highly popular D&D live stream, Critical Role is now getting an animated series via Kickstarter, – and what an initial few hours it got. It wasn't even an hour yet, and the project – entitled Critical Role: The Legend of Vox Machina –  has already been fully funded, currently at a whopping US$3 million at the time of writing; way past its initial US$750,000 goal!
And with a 45-day duration for the crowdfunding process, the love and support for the D&D show, this has defined a new era of tabletop gaming, and of gaming itself. The cast for the original live stream and the show itself includes voice acting luminaries from the US, most of which you might've encountered across your gaming/animated series experiences.
The players are Ashley Johnson (Ellie from The Last of Us), Travis Willingham (Wilson Fisk from Spider-Man), Laura Bailey (Jaina Proudmoore from World of Warcraft, Nadine Ross from Uncharted: The Lost Legacy), Liam O' Brien (Illidan Stormrage from World of Warcraft), Taliesin Jaffe (The Flash from Injustice 2), Marisha Ray (Maia from Pillars of Eternity 2: Deadfire), and Sam Reigel (Donatello from the 2003 Teenage Mutant Ninja Turtles animated series, Phoenix Wright from the Ace Attorney video games).
And, of course, running their illustrious campaign and voicing all the NPCs is Matthew Mercer (McCree from Overwatch, Leon S. Kennedy from Resident Evil 4). Now that an animated series is in the works, Mercer doesn't have to voice all the other characters (though many a fan would definitely be amused to see him do so).
What started out as a private home D&D game for these voice acting contemporaries grew into a weekly live stream hosted by Geek & Sundry in 2015, where this bunch of nerdy voice actors sat around (and still sit around) playing some old-school D&D, but injecting their own voice acting flair and new-school storytelling to make it accessible by many a fan.
Many of those fans (including the author of this story) have been clamouring for a Critical Role animated series, and with The Legend of Vox Machina – their first campaign which ended in late 2017 – getting funding, this is huge news.
Long gone are the days when Dungeons & Dragons have been outlawed (quite bizarrely) as a devil-worshipping act back in the 1980s. The true storytelling spirit of this game has been cultivated and is now taking the form of a new animated series with all the love and support from its many D&D fans.
Want to support the show? Check out their Kickstarter page!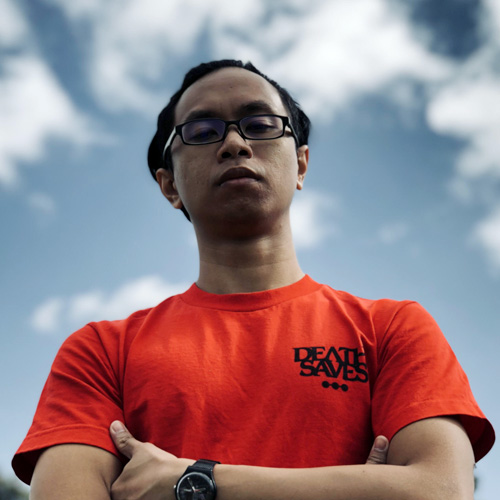 Marion has a serious RPG addiction. Sometimes it bleeds into real life; he forgets to sleep because he thinks he has a Witcher's body clock. Forgive him in advance if he suddenly blurts out terms such as "Mind Flayer" and "Magic Missile", because never once does he stop thinking about his next Dungeons & Dragons game.