Actors Chris Pine and Michelle Rodriguez have had an extensive career in Hollywood, playing both leading and supporting roles in numerous movies across sci-fi, adventure and fantasy, and while their careers have never cross paths before, the duo also share one other thing in common – the lead roles they've invested in are always of regular Joes without super powers.
And that has also carried on in Dungeons & Dragons: Honor Among Thieves, the latest adaptation of the highly popular and massive tabletop role playing game, Dungeons & Dragons (D&D). Like in the game series, the two lead a group of talented misfits attempting an adventurous campaign to save their realm.
Pine's Edgin witty and charismatic bard blessed with a silvertongue that'll help him out of every situation. He may not be the most helpful in physical combat but boy can he charm his way out of anything. On the other hand, Rodriguez's Holga is an absolute brawn who talks not with her mouth, but with a giant battle axe that she carries and swings with ease. Holga's way through life is smashing and slicing things out, as you would expect out of a barbarian.
They are strange bedfellows and audiences have the classic brawn and brain pairing that surprisingly, works in the long run, especially in life and death situations and thankfully for Pine and Rodriguez, getting into the grooves of the friendship was easy given the natural chemistry and their alikeness to their characters.
"Edgin is a lot of me – no discernible skills other than acting, which hopefully, I can do a little bit – and Michelle has been saying that, Holga is like herself, so they definitely did a good job in matching characters with the humans," said Pine in an exclusive interview with Geek Culture. "And then we just happen to really get along as human beings in real life so it's a match made in cinema heaven!"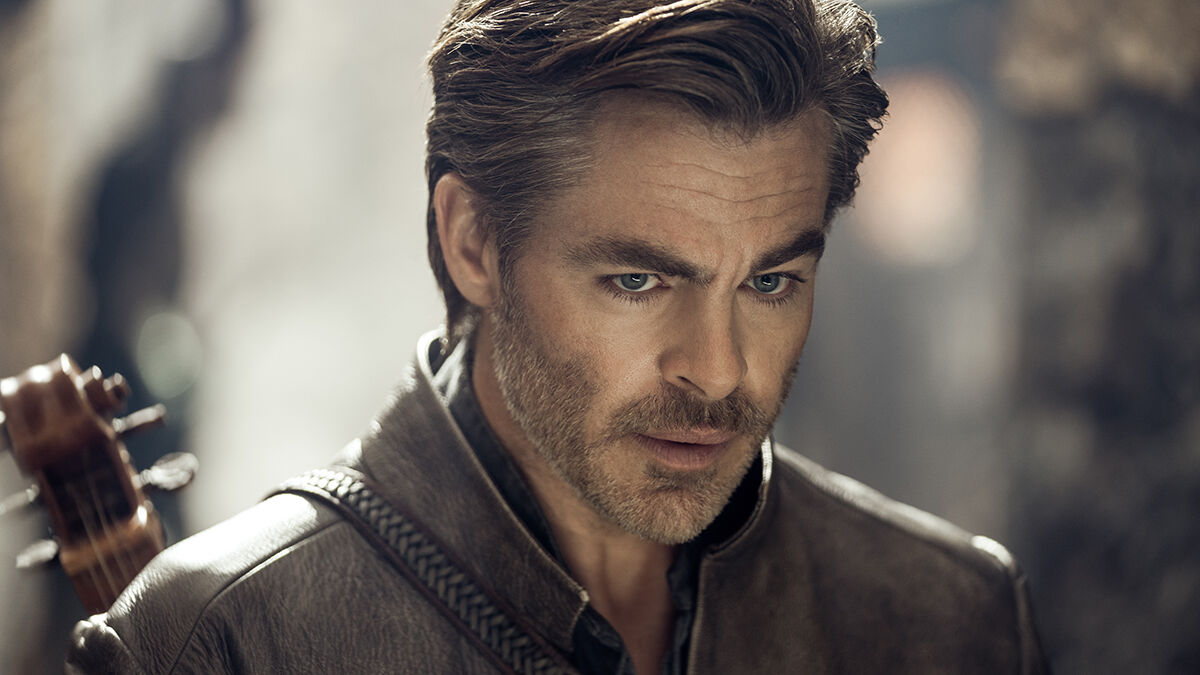 With his piercing blue eyes and now shoulder-length blonde hair with streaks of grey, Pine is one of Hollywood's favourite Chrises, and the only one without a superpowered hero resume. He has been in plenty of movies and projects like Princess Diaries 2, The Contractor and Olivia Wilde's Don't Worry Darling (wait, did Harry Styles actually spit on him?), but Pine is definitely better known as Star Trek's Captain James T. Kirk and Wonder Woman's Steve Trevor – both of which tend to be ordinary people who turn out to become extraordinary heroes, much like his character Edgin in Honor Among Thieves.
Roles like Captain Kirk, Steve Trevor and now Edgin have a special place in Pine's heart. The actor deeply admires the normalcy and abilities these characters have and enjoys how they remind him of his childhood icon, Harrison Ford.
"I think it's probably just the kind of archetype that I grew up watching and it reminds me a lot of Harrison Ford. When I was a little boy looking up at the screen, he was the guy that I looked up to," shared Pine.
"It was always like Harrison's the president and the plane's going down, an archaeologist or, you know, he was never a caped guy with extraordinary powers. I like a guy that can take a punch and it hurts but he still gets up and tries to win the day."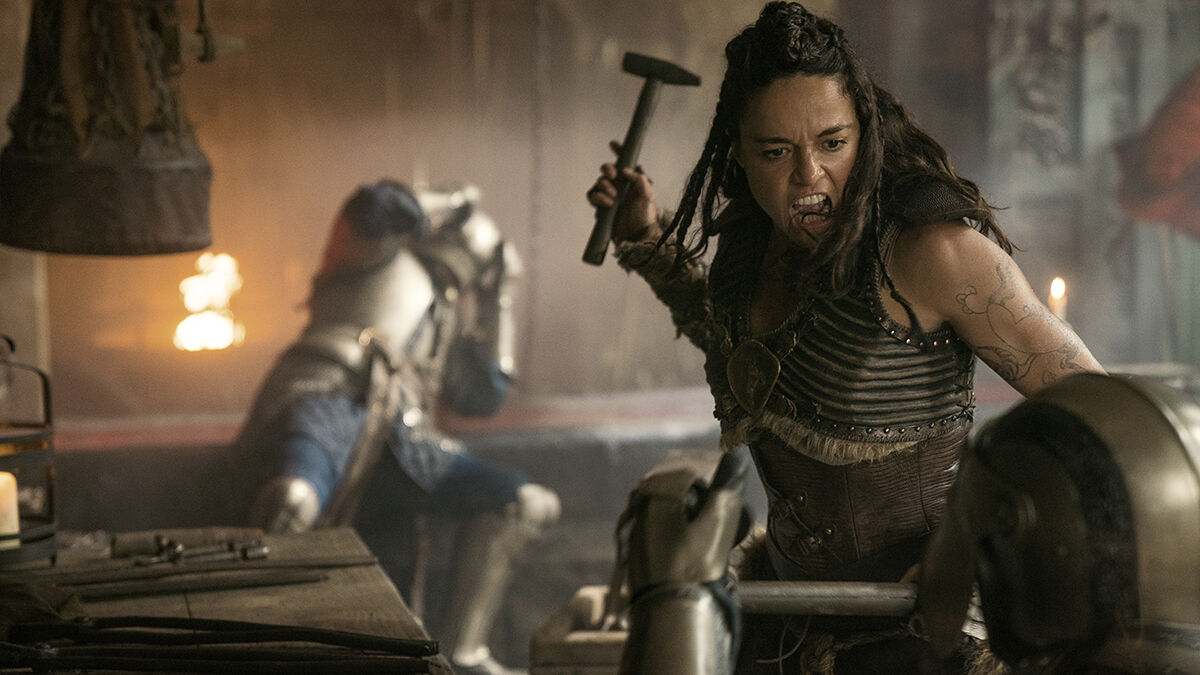 For Rodriguez, embodying Holga was simply based on her prior experience playing Dungeons & Dragons in her younger years. Signing on to Honor Among Thieves brought back a pang of familiarity and old memories the actress had forgotten about. All of it quickly returned to her when she had to play a game of Dungeons & Dragons with the cast prior to the start of filming.
"Well, to be fair, I only played for like three years when I was a teenager but it definitely stayed in my mind, and then all of that imagination that stimulated came all right back to me when we kind of broke the ice together and played a game of D&D with the cast," said Rodriguez.
Rodriguez won't go so far to say that she's an avid player or a fan of the fantasy tabletop role-playing game, not because she doesn't enjoy it, but because there weren't enough opportunities for her to do so.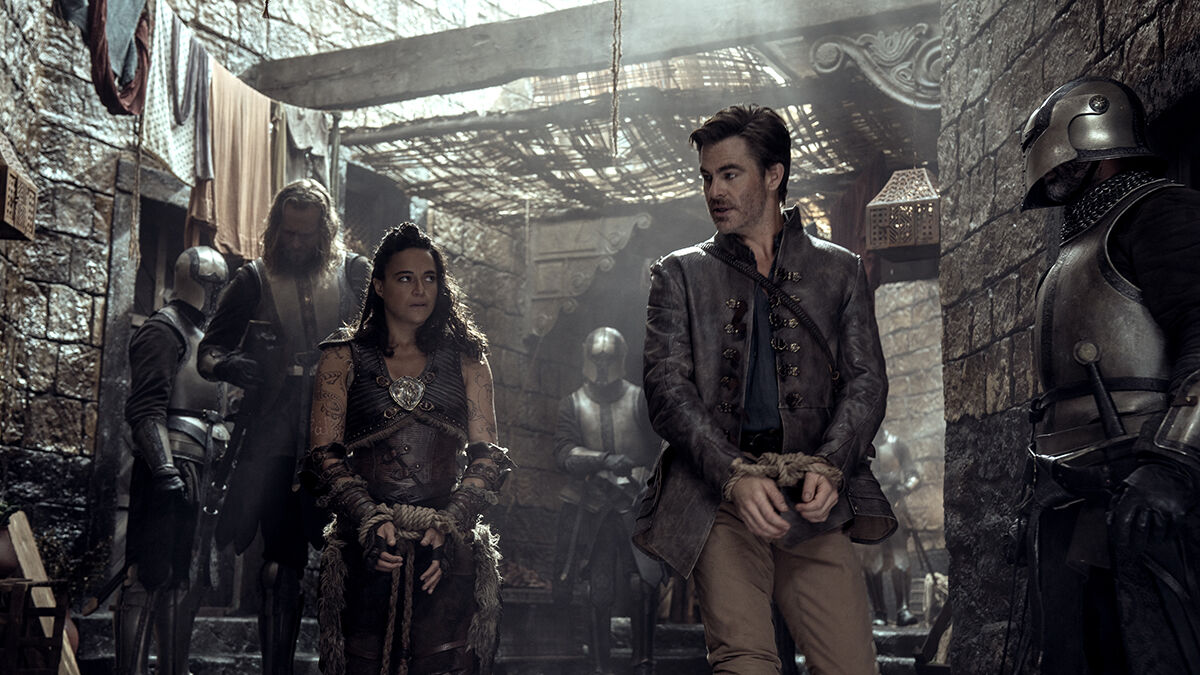 "You know, I gotta say, I love that role playing world but I don't get to live that much. It was really cool to kind of embody it once again, because I don't have crowds of buddies like I did when I was a teenager in Jersey City you know what I mean?" continued Rodriguez. "You need like a good six people to play and have a good time."
She added, "To be fair, I don't know enough geeks to pull that off these days but hopefully, we can get another game going with [directors] John [Francis Daley] and Jonathan [Goldstein] as Dungeon Masters!"
Although Edgin and Holga are the brains and brawn of the team, there's another character that is just as capable as Holga – the Paladin Xenk (Regé-Jean Page). When asked who would win a duel between the two, Rodriguez answered Holga. Not because she thinks Holga is a much better fighter, but because Xenk is too noble to participate in a fight against his own mate.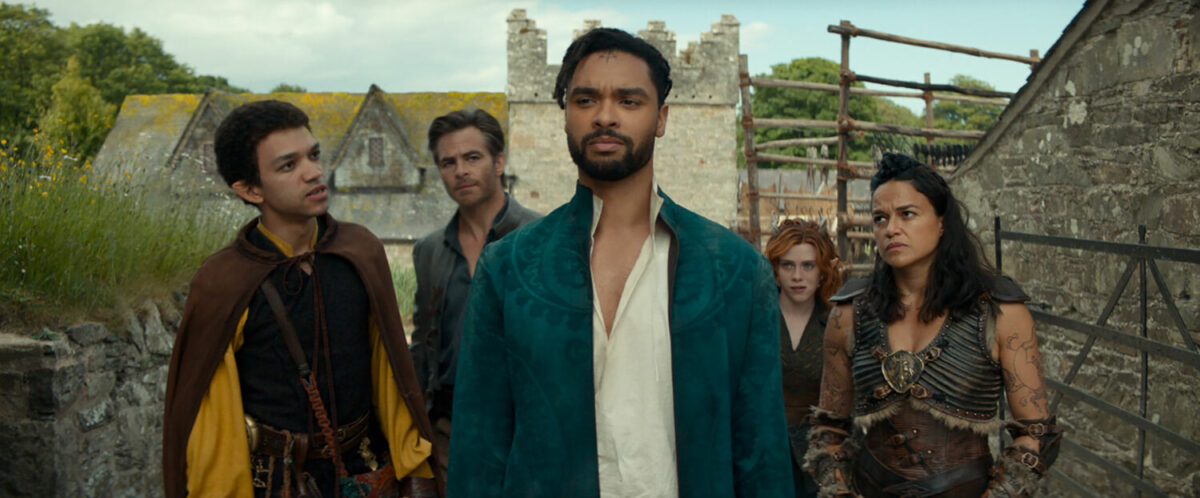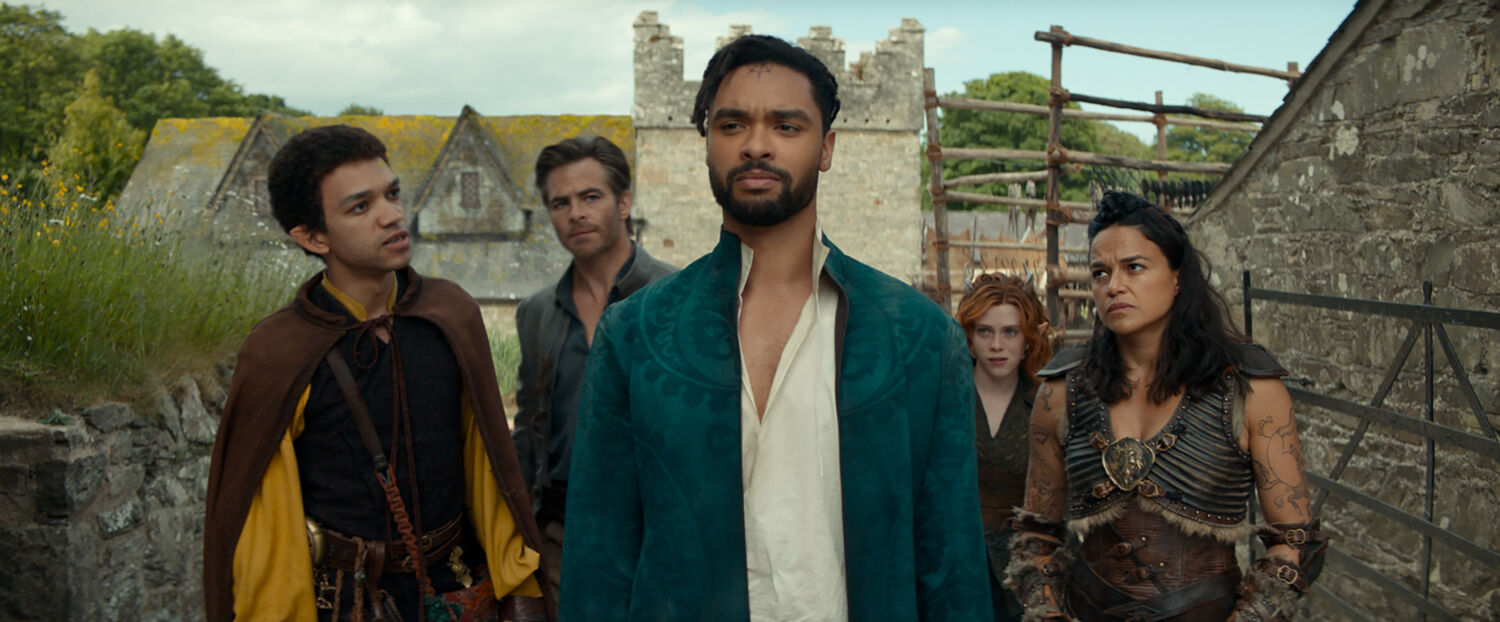 "I would have to say Xenk would probably let me win because I'm a girl. I think he's just so noble. He would put down his sword, 'I will not fight you!', you know what I mean?" joked Rodriguez.
'And I could, like, you know, I have to decide whether I'm going to axe him or not and then it'll be one of those duels that gets stuck in this position where he doesn't want to fight me. That's what I think would happen."
Interestingly enough, Page has a similar answer to Rodriguez.