At CES 2022, ASUS announced its new Zenbook lineup which includes the Zenbook 17 Fold OLED, the world's first 17.3-inch foldable OLED laptop, and a space-grade Zenbook 14X OLED Space Edition.
The Zenbook 17 Fold OLED offers two sizes of OLED display into a single device with a large 4:3 17.3-inch 2.5K touchscreen that folds right in the middle that becomes two 3:2 12.5-inch 1920 x 1280 displays. The foldability of the device does offer increased portability and versatility in use that we have seen before in other foldable devices such as the Samsung Galaxy Z Flip 3. It allows the device to be used as both a tablet and a laptop that can be held like a book and also be more easily fitted into a wide variety of workspaces.
With Dolby Vision, Dolby Atmos audio, 12th Gen Intel Core i7 U-Series CPU, Intel Iris Xe graphics, up to 16GB of RAM, 17Wh battery, and an ASUS ErgoSense Bluetooth keyboard, the biggest test for the foldable laptop will be the durability of the display and whether there will be a prominent crease in the middle of it.
The Zenbook 14X OLED Space Edition is a laptop created to commemorate the ASUS P6300 laptop that was used on the Mir space station 25 years ago. It features an exclusive ZenVision smart display, a 3.5-inch OLED display mounted on the lid that can show customisable messages, themes, and animations. It is also of space-grade durability, which means it can remain operational from temperatures of -24 to 61 °C, and can withstand extreme vibrations. Still, if a user is in an environment that's -24 °C, they likely have bigger problems to worry about.
This laptop is powered by up to 12th Gen Intel Core i9 H-Series CPU, Intel Iris Xe graphics, 32GB RAM, and has a 16:10 2,8K OLED touchscreen display. This is one laptop that's both stylish and robust.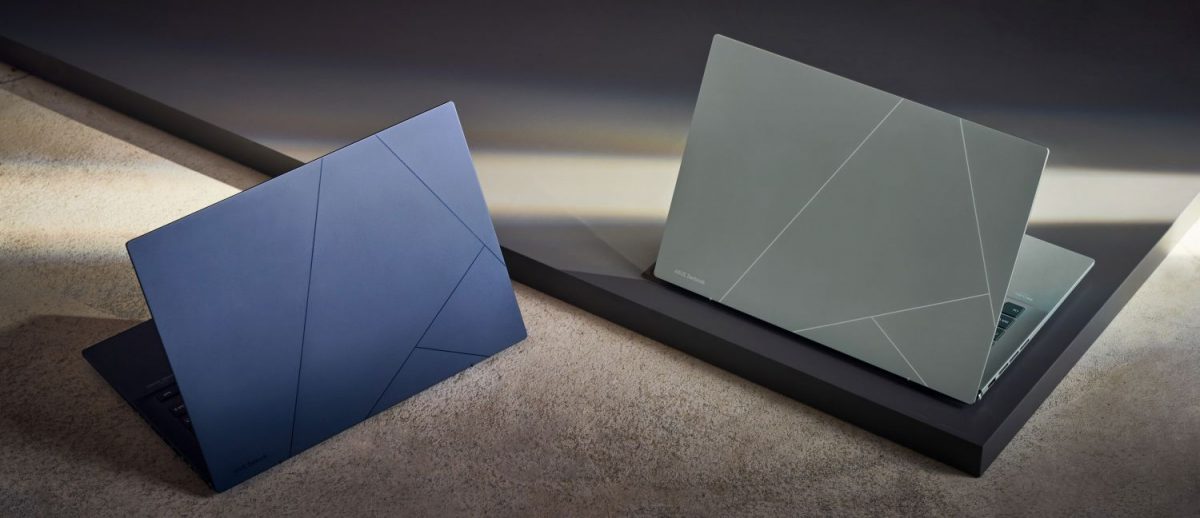 The Zenbook 14 OLED, Zenbook Pro Duo 15 OLED, and Zenbook 14X OLED round up the rest of ASUS' new Zenbook lineup, each of them offering tweaks and options to their specs that aim to cater to a wide variety of users. The common thread between them is their thin and light form factor, ensuring that they're highly portable.
The prices and availability of the Zenbooks are yet to be announced.
---

Drop a Facebook comment below!