For the past ten years — ever since the inaugural Anime Festival Asia (AFA) back in 2008 — AFA, now C3 AFA, has been bringing the best of Japanese pop culture to sunny island Singapore. Whether you're into games, anime, idols or anime idols, AFA probably has something for you. Bringing in close to a 100,000 visitors through its hallowed halls in 2017, AFA will be returning to Suntec City from November 30, 2018 to December 2, 2018 this year for their tenth anniversary.
If you're a veteran con-goer, you'll know to expect a number of recognisable faces from the pop-cultural industry in AFA's guest line-up. This year, AFA's annual concert segment, I Love Anisong will showcase a number of acts, both new and familiar.
Friday, November 30, will see Yamazaki Erii — who's lent her voice to Samurai Flamenco — Shiena Nishizawa — you may recognise her from Kantai Collection — SPYAIR — long requested by fans and the ones responsible for several anime themes, such as Haikyuu's and Gintama's — Sawano Hiruyuki's Tielle&Gemie — Sawano has produced the soundtrack of renowned titles like Attack on Titan, Guilty Crown and Owari no Seraph — and Yurika — who has contributed to the theme of Houseki no Kuni.
The concert on Saturday, December 1, will once again start off with an opening act by the Real Akiba Boyz, which will then be followed with performances by EARPHONES — a three-person seiyuu group who has voiced characters in Sore Ga Seiyuu amongst others — Kisidakyodan and the Akebosirockets, Mimori Suzuko and TrySail — which you may recognise for their contributions to The Idolmaster.
And in commemoration of AFA's past decade of fun, all artistes coming down on Sunday, December 2, will have made an appearance at previous I Love Anisong concerts: Angela — the duo who's wowed fans with their chillingly poetic soundtracks for hit anime series such as K Project — GARNiDELiA — widely renowned for theme songs to the ever popular Kill La Kill, Fate/Apocrypha, etc. — May'n and nano.
For those of you not keen on staying late, there will still be plenty of activities to look forward to at AFA's Day Stage — amongst them, the Asian premiere of Mob Psycho 100 II's first episode on Sunday, December 2, ahead of its debut in January 2019. That aside, we will be treated to various meet-and-greets and showcases for several upcoming anime series.
Tanaka Minami, voice of Saotome Mari from Kakegurui XX will take to the stage on Friday, November 30, along with Sasaki Erii; Yamazaki Erii and Abe Rika from Frame Arms Girl; and Terui Haruka from Gundam Build Divers.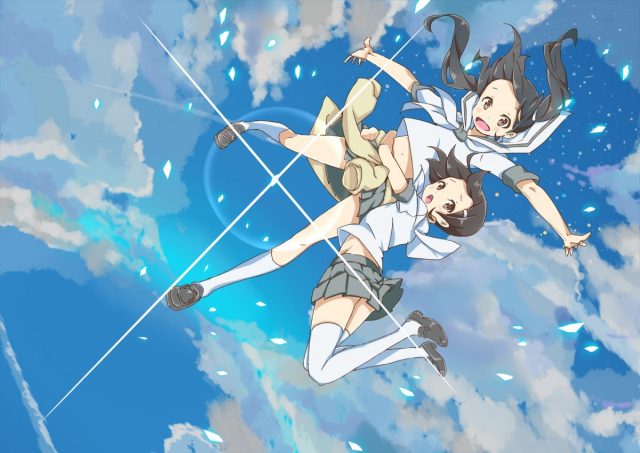 On Saturday, December 1, we'll be seeing the main character designer for Katsunoko Productions' The Price of Smiles, Nob-c (who also designed this AFA's trailer), Atsushi Abe from A Certain Magical Index III, Furihata Ai and Saito Shuka from Love live! Sunshine!!; and Kayano Ai from Sword Art Online: Alicization.
#C3AFASG18 Major news! Catch the World Premiere screening of the first episode of new season: Mob Psycho 100 II ! Happening on our Day Stage on 2 Dec, Sunday!

E+S tickets on sale soon!
GET I LOVE ANISONG TICKETS ➤ https://t.co/Jw2tuDTU24 pic.twitter.com/J0lIi8WB6v

— Animefestivalasia (@animefestasia) November 1, 2018
Aside from the much anticipated screening of Mob Psycho 100 II's first episode, Mimori Suzuko and Koyama Momoyo from Revue Starlight and Morohoshi Sumire from The Promised Neverland will make an appearance to discuss their respective projects on Sunday's stage.
Like past years, AFA will also be hosting Singapore's tournament for the World Cosplay Summit, which will see its winners representing Singapore for the finals in Nagoya, Japan. Cosplay enthusiasts may also be excited to see celebrity cosplayers, Angie, Baozi & Hana, Hakken, Kaname, Siutao, Yingtze and HedY.
Akiba Town returns with an array of illustrious exhibitors. A staunch supporter of AFA in years past, Bandai Namco comes back in 2018, bringing with them the Perfect Grade Gundam Seven Sword. Kotobukiya's booth will offer a meet-and-greet featuring the voice actors of Frame Arm Girls — and we've been advised to prepare our wallets for this.
Taiwanese distributor Muse will offer selections from Jojo's Bizarre Adventure, One Piece, Re:Zero and more. And Love Live! Sunshine!!'s Furihata Ai and Saito Shuka will be making an appearance at Odex's booth, which will also feature a full spread of merchandise from K: Seven Stories, Fate/Zero, Fate/Stay Night, alongside other popular series.
We will also be seeing booths for the widely downloaded mobile game titles, Honkai Impact 3 and Fate Grand Order — which promises an appearance by the famously (or infamously) wilful and infinitely salty Gudako, and a couple of giveaways sure to tempt players. Finally, Pop Team Epic, the meta-critical, meme-tastic wonder, will also be taking to the exhibition floor.
To celebrate its tenth anniversary, a red carpet event has been prepared to dazzle all of AFA's dedicated event-goers. Additionally, there are prizes to be won via a stamp rally. What's more, this year, AFA is galvanising its community to help the less fortunate with the charity auction: Anime for a Cause. Because what better way is there to celebrate fandom than to make some effort in balancing the proverbial scales while doing what we love?
Tickets for AFA will be available on-site, ranging from S$15 for a one-day exhibition pass, to S$428 for a three-day VIP package. Alternatively, they may be bought online via AFA's site, although extra booking fees may be incurred.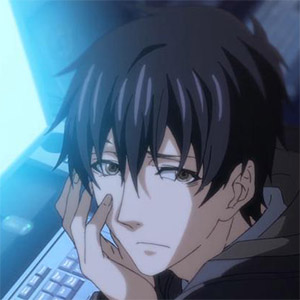 JoYFQ is a Gryffindor who distracts herself from the pitfalls of capitalism and hegemonic representations by reading fanfiction. Has surprisingly good RNG luck in games. Probably just jinxed herself.
---

Drop a Facebook comment below!