It's that time of the year again, where anime fans from all walks of life gather at the sanctuary that is the Suntec Singapore Convention and Exhibition Centre, to celebrate a culture they've grown to love. Some arrive decked out in cosplay, most are just looking to have great fun with good company, and the remaining fraction breathe life into their fan art through the physical and digital strokes of a drawing tool.
The atmosphere is always humming with a shared sense of excitement. But that very same enthusiasm also suddenly explodes into a frenzy of passionate screaming and frantic scrambling when special guests, exclusive anime screenings, and official merchandise are involved. A yearly affair, truly.
If you're heading down to C3 Anime Festival Asia Singapore over this weekend, here are some highlights that you should look out for.
First up, special guests! Every seasoned AFA visitor should be familiar with how these personalities bring out the essence of anime culture. As usual, this year's edition features an impressive line-up, many first-time appearances by ClariS, Iris, and Tomohisa Sako, among others. Idol group 乃木坂46 (NOGIZAKA46) will also be making their debut, and has set aside a special set list just for their Singaporean fans.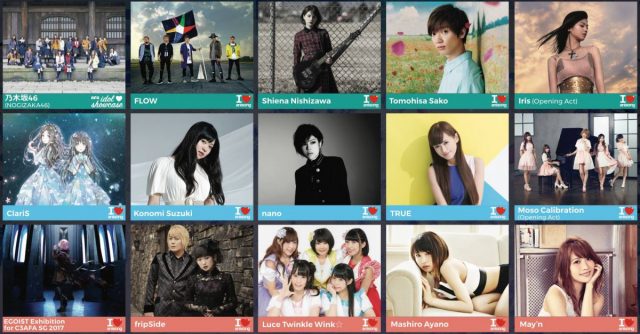 With even more established artistes such as FLOW, May'n, and EGOIST – who will be holding a special screening – taking to the stage, it's hardly a surprise that VIP tickets for both Friday and Saturday have already been snapped up. Never underestimate the enthusiasm of J-pop lovers, indeed.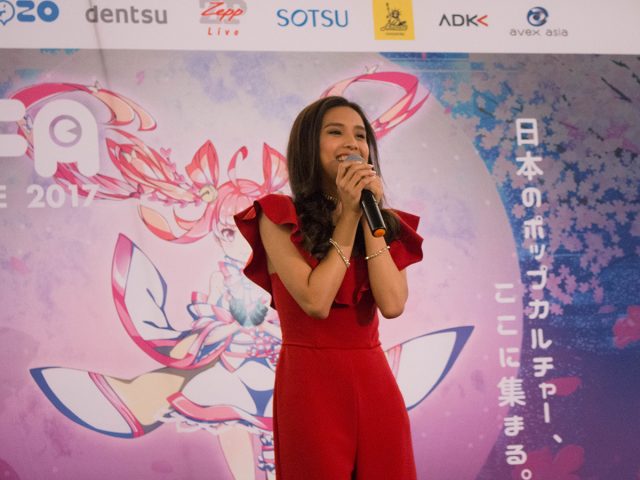 Another guest to catch would be AVEX Asia's Beverly, the singer of the Pokemon The Movie: I Choose You! Do also keep an eye out for a debut of a new mascot dance from Pikachu mascots on the Super Akiba Stage on Saturday and Sunday.
On the cosplay side, visitors can look forward to the likes of Baozi & Hana (China), Thames Malerose (Thailand), Enako (Japan), debut-guest Serg Loki (Russia), and other celebrity cosplayers, all of whom can be found over at the the official event website.
Where anime screenings are concerned, AFA 2017 will be pulling out all the big guns, so fans can expect a full visual spread of top-quality anime. Kyoto Animation's Violet Evergarden, which was recently purchased globally by Netflix, is screening its first episode ahead of its Japanese broadcast in January 2018.
The trailer promises gorgeous animation, and a heart-wrenching story with an interesting premise, making it a must-see for visitors.
If you're craving for more content, there's still the world premiere of Record of Grancrest War's first episode, as well as a new trailer for Hakata Tonkotsu Ramens.
All these featured anime are accompanied by the appearance of the respective voiceover artist(s), and sometimes, alongside a member from the production team, too.
2017 marks the 10th anniversary of Mobile Suit Gundam 00. Remember the spectacular space fights put up by these giants in the show? Well, there's going to be three-metre statue of an unspecified Gundam on display at the Bandai booth that's totally worth geeking out over. The company won't only be selling products this time, and will be hosting a list of other activities, such as game contests.
AFA has also teamed up with figurine KOTOBUKIYA's Frame Arms Kit to create a limited edition Frame Girls x SEIKA Baselard Plastic Model Kit in very limited stock – another first in the event's history.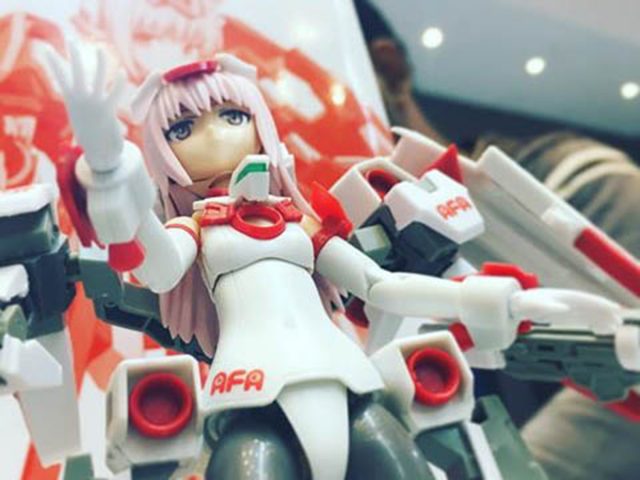 And we've saved the best of merchandise news for figurine lovers! For the first time ever, a life-sized figurine from Saekano: How To Raise A Boring Girlfriend will be coming to the event. It's going for a ridiculously high price, but even that'd be insufficient to deter hardcore enthusiasts from burning their wallets and bringing the damn thing home.
Other noteworthy features include specialised booths for Black Butler: Book of the Atlantic, where fans of the series can indulge in all things Black Butler in a Victorian-era setting, and SACRA Music, which features an interactive touch table for visitors to preview artiste profiles and their songs.
Filled with excitement for the weekend, but have yet to get your tickets for C3 AFA Singapore 2017? Head on down to their website for more information on ticketing and other relevant information.
For the rest of you who are all geared up and ready to go, have fun, and splurge to your heart's content (we've all been there)!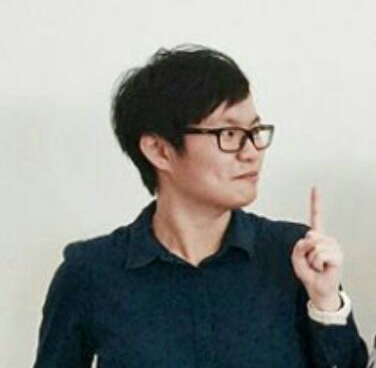 Si Jia is a casual geek at heart – or as casual as someone with Sephiroth's theme on her Spotify playlist can get. A fan of movies, games, and Japanese culture, Si Jia's greatest weakness is the Steam Summer Sale. Or any Steam sale, really.
---

Drop a Facebook comment below!