Film junkies have rejoiced at the reopening of cinemas in Singapore and one theatre that will be rolling out their red carpets is The Projector with a bunch of exciting highlights and releases for the upcoming months.
Clawing its way onto the big screen on is Korean neo-noir crime-thriller Beasts Clawing at Straws. The Special Jury Award winner will be released exclusively at The Projector on 30 July 2020, and is based on Keisuke Sone's Japanese novel of the same name. Get ready to cash-in on the action as 8 struggling strangers get entangled in heated encounters with each other over a huge sum of cold-hard cash. As the movie aptly says, "When you get your hands on a big sum of money, you can't trust anyone, even your parents."
Also premiering on 30 July is The Kingmaker, an award-winning documentary film on the infamous Marcos family from the Philippines. A riveting exploration on the notion of excess and narcissism, the film attempts to shed a light on the political turmoil in the country and reconstruct the meaning of truth versus perception.
The Projector will hold a special screening of Inception for the film's 10th Anniversary on 30 July. The screening will even include unreleased footage from Christopher Nolan's upcoming film Tenet. More information on the event will be released soon so stay tuned!
Moreover, known for their loyal fanbase and artistic films, A24 Films will have many of their acclaimed films featured during the ongoing A24 Showcase. Films such as Moonlight and The Lighthouse are amongst the select films with slots available for booking. However, tickets are selling fast so go and check out The Projector's website and grab a seat while you still can!
Additionally, there is an A24 redemption programme whereby 4 A24 stickers can be collected and used to redeem a tote bag of your choice. Stickers can be earned by watching 4 different A24 films. The redemption card will even feature original artwork by @drawnbyfossil (Instagram).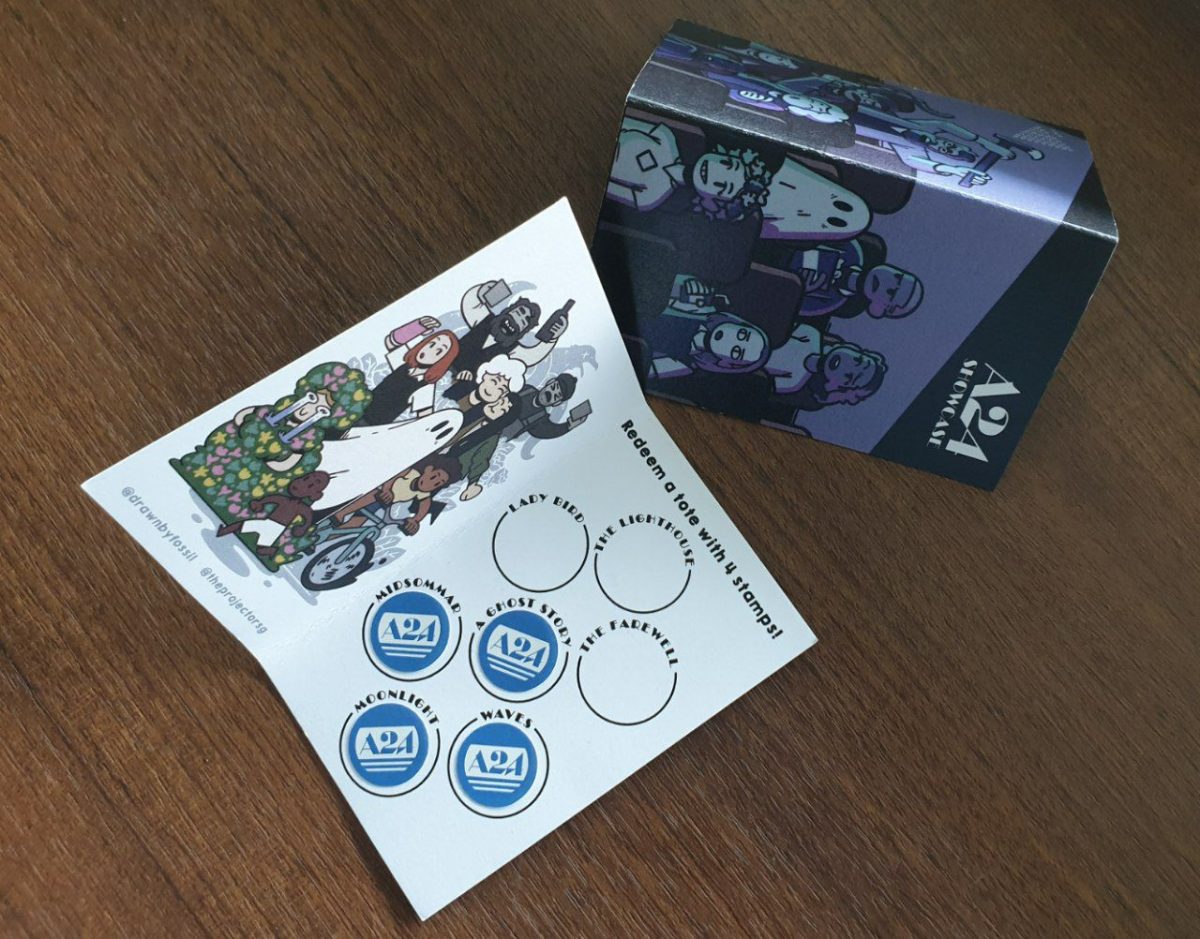 French films seem to take the front row with this year as The Projector will be hosting a few special films under their French Cinema showcase. The event is a special collaboration with Institut Français, and is supported by the Embassy of France in Singapore.
Directed by Céline Sciamma (Portrait of a Lady on Fire), Girlhood is a poignant coming-of-age film that cross-examines the female identity and what it means to find yourself. The film will be screened on 26 July.
Other films that will be screened for the showcase are Baden Baden, On A Magical Night, and Les Invisibles. There is also an ongoing promotion for French Cinema tickets priced at S$10 for standard and S$8 for students and seniors.
Mark your calendars and grab a few friends along for more movie nights as The Projector will also be releasing new films in August along with a Martin Scorsese Showcase. Arab Blues, Never Rarely Sometimes Always, Corpus Christi, Two Of Us (Deux) will be among the number of films slated for release in the indie theatre.
Seating is limited so do book your tickets early to avoid any disappointments!
Furthermore, The Projector goes virtual with the launch of its digital platform, The Projector Plus. Kicking off the launch is the Virtual Italian Film Festival which will take place on 30 July. There ill even be a free online screening of The Champion for one night only to commence the festival.
With The Projector Plus, fans can now catch their favourite indie films online without having to fight for seats or worry about missing out due to the limited theatre screenings. For those who feel peckish after watching a few films, the Intermission Bar now offers online delivery services. They have even curated a special Italian Snack Pack for the festival.
If you really love alternative films, this exciting new virtual platform is really worth checking out! With their tastefully curated selection of films, there is bound to be something for every film-fan out there.