Even though Batman's 80th birthday is well over, the year of the beloved DC Comics icon's anniversary isn't yet.
Aside from the swanky LEGO Batmobile that will be released later this month, Hong Kong-based watchmaker UNDONE has also cooked up something to honour the modern Bat-god. Enter the UNDONE x Batman 80th Anniversary Collection.
This pair of premium watches are encased in Grade II Titanium, which perfectly encapsulates the Dark Knight's propensity for being not only durable, but also sleek and stylish. And just like how the Caped Crusader lurks in the night, these watches also have a glow-in-the-dark effect when in low or no light. The collection features two designs: "The Caped Crusader", and "The Dark Knight".
The Caped Crusader's design is inspired by Tim Burton's classic 1989 Batman film, as it most strikingly sports the iconic black-and-yellow Bat-symbol as found on Michael Keaton's suit. The colour scheme is not only reflected on the watch face, but also on the strap as well.
When in the dark, the dial reveals a green luminous detect-a-scope and Bat-Signal minute subdial, while the hands and applied indices are an icy blue.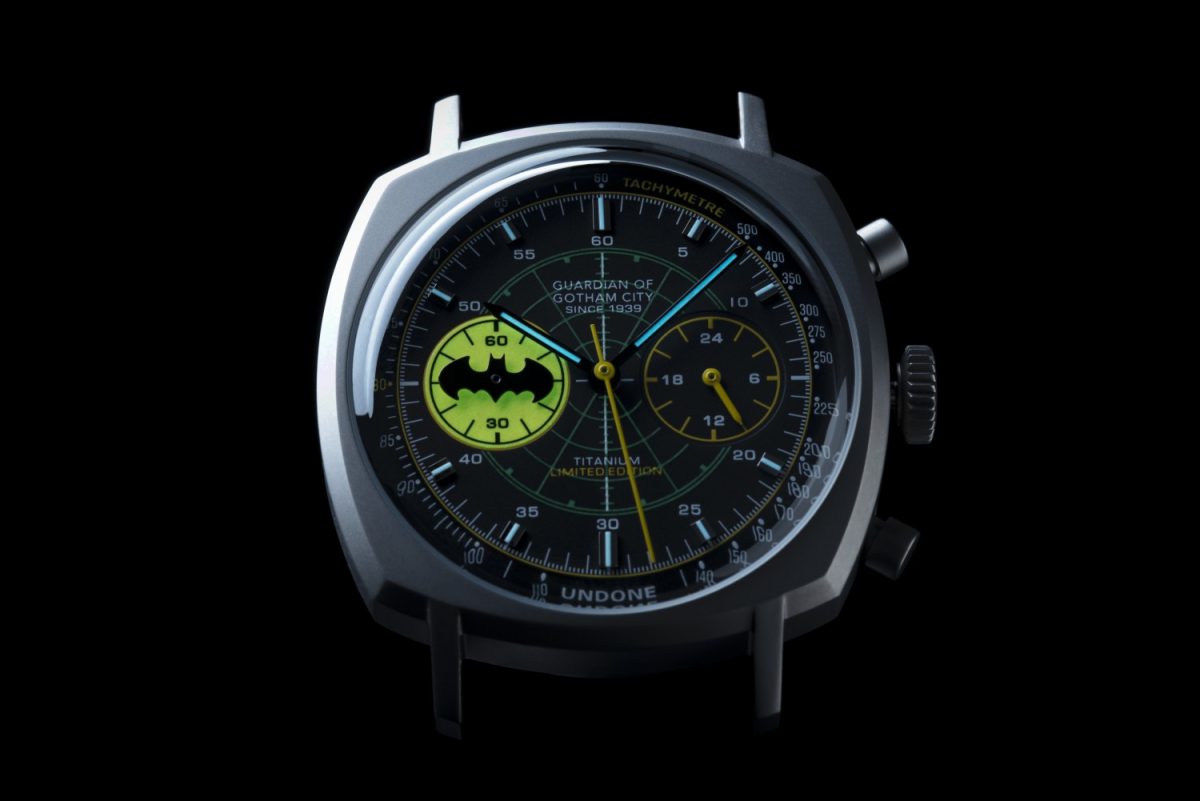 The Dark Knight, on the other hand, is a homage to the modern Batman, as depicted in the 2011 New 52 comics by Scott Snyder and Greg Capullo. This watch sports an industrious silver-and-grey matte finish. At the top of the watch face is the iconic Wayne Industries logo.
In the dark, the two-tone colours pop out with a cool blue, similar to that on The Caped Crusader.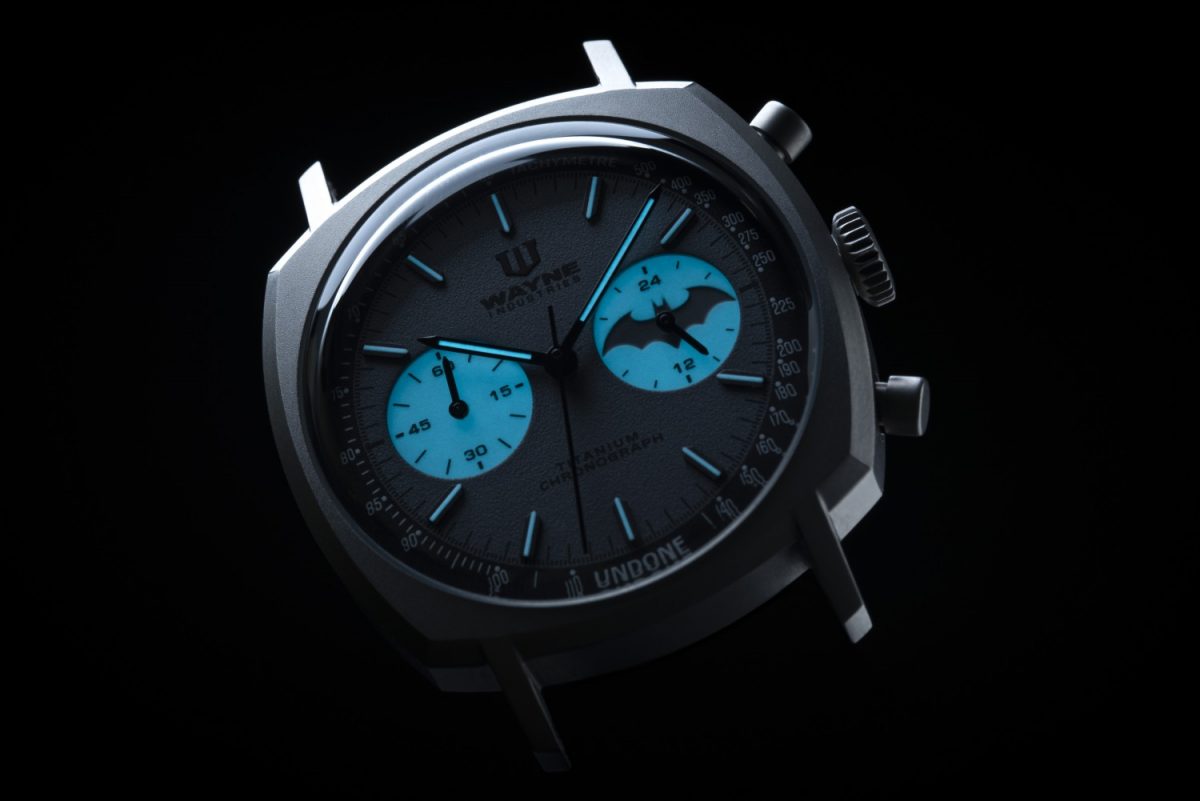 The UNDONE x Batman 80th Anniversary Collection will be released on December 5, 2019. Both designs will come in an open glass case back, laser-serialised with a special commemorative Batman 80th Anniversary badge, based on the cover of Detective Comics #27 from March 30, 1939. Both models will arrive in a tactical, yet stylish metal carrying case featuring the Bat emblem.
The watches will retail at US$495 apiece.
As this watch was in part inspired by the story of Lenny "B" Robinson, a charity worker who dressed as Batman to help seriously ill children fight their battles, part of the sales proceeds will go to the Hope For Henry Foundation, a charity that Lenny strongly supported.
Last but not least, UNDONE is giving away 3 of the collection's new watches for free. All you need to do is simply sign up, and start sharing the giveaway with all of your friends. The contest runs from now until December 4, 2019, at 11.59pm PST. As a reminder, this giveaway is open worldwide, so get to sharing while you still can!
---

Drop a Facebook comment below!