While LEGO is typically associated with fun builds such as the 1989 Batmobile or these five Star Wars LEGO sets, it's also worthwhile to take a step back and see just how uplifting the simple act of building these colourful plastic bricks can be for society at large.
Take a look around and it won't be difficult to see various posters or campaign all advocating for actions to be taken against climate change, with the rise of global warming and pollution everywhere. Meanwhile, medical illnesses such as depression and diabetes are also becoming more prominent with studies showing that the number of people suffering from these illnesses rising over the years. 
Which is where LEGO's Build The Change initiative steps in.
First launched in 2007, in four museums across Denmark, the initiative was made to ensure that future generations of kids will be able to dream and build their cities and towns of tomorrow, viewed through their child-like lenses. It was in part inspired by the many children who wrote into LEGO, excited to share their ideas to help improve issues that we are a world are currently facing.
In an interview with Forbes back in 2016, Kjeld Kirk Kristiansen, owner of The Lego Group, said, "Our mission is to inspire and develop the builders of tomorrow. We believe that our main contribution to this is through the creative play experiences we provide to children." 
This will be the first time that Singapore will be holding a Build The Change event and The Lego Group has partnered up with venue partner National Design Centre, as well as DesignSingapore, Participate in Design, as well as the Infocomm Media Development Authority to make this event work.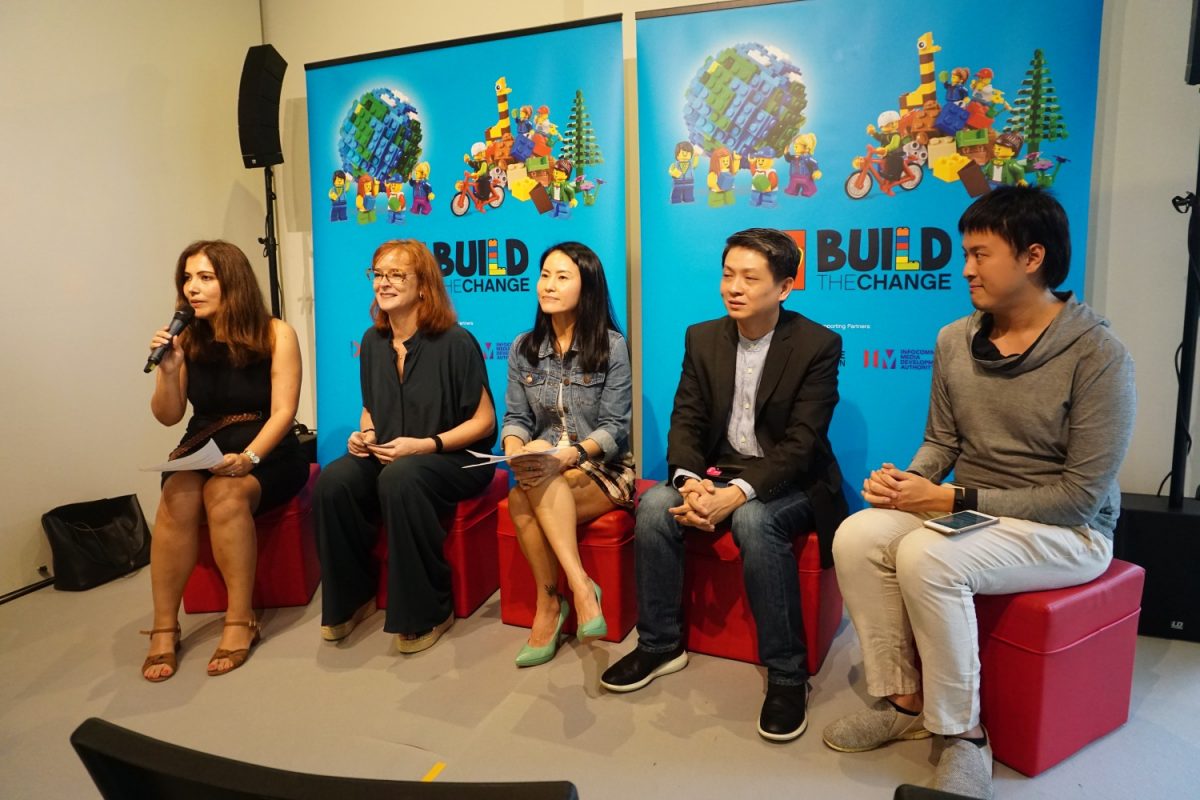 With an emphasis on learning through play, the themes for the Build The Change Event is "Build your future school, neighbourhood, or city" and some of the kids have really gone for it, building lush green forests filled with animals, or green cities powered by bicycles.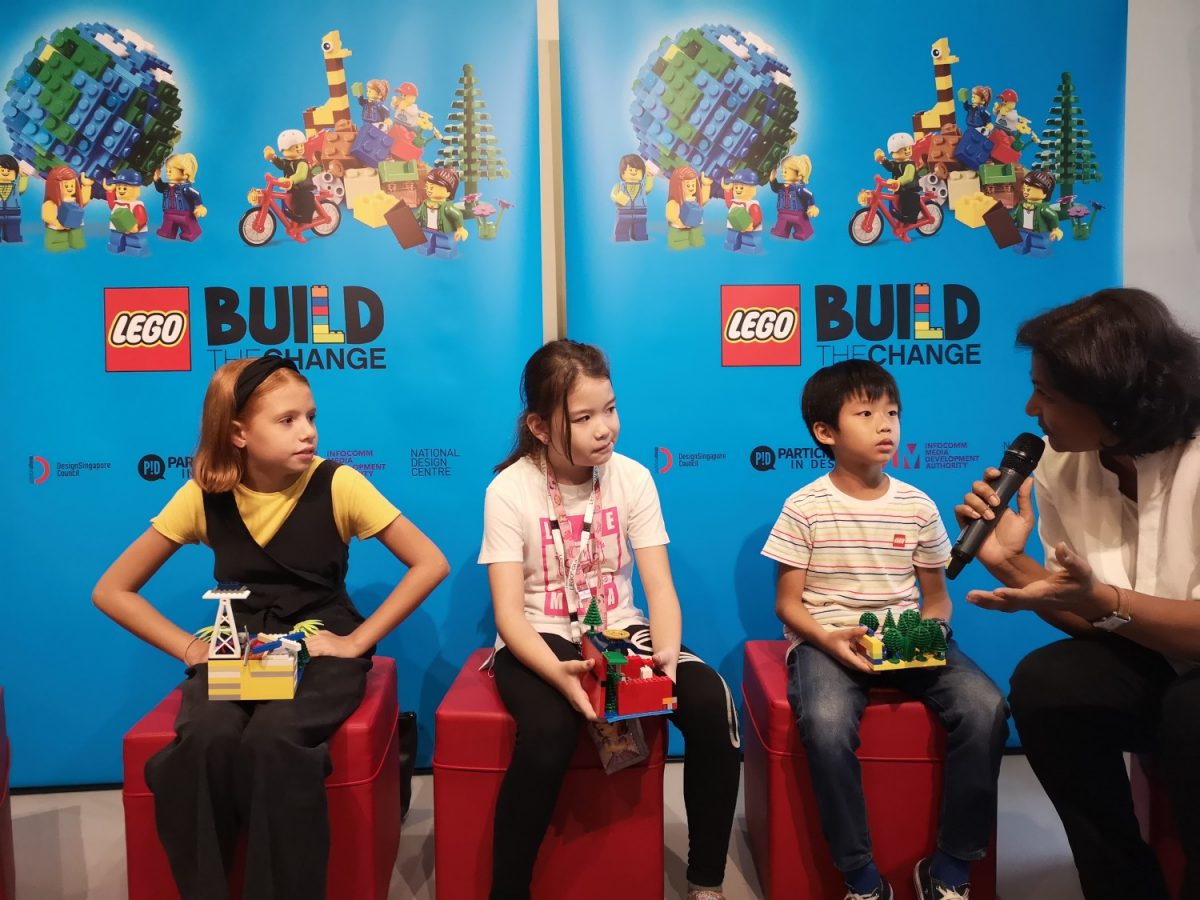 There is no limit to the creativity found in young kids and it is evident in the many LEGO builds that have been showcased, some even come with a short description of their imaginative creations that have been built to solve real-life problems. 
During a panel at the Build The Change event, Lucia Cioffi, senior vice president of global procurement in The Lego Group explained that the company strongly believes in the power of 'Play' in helping a child grow and develop.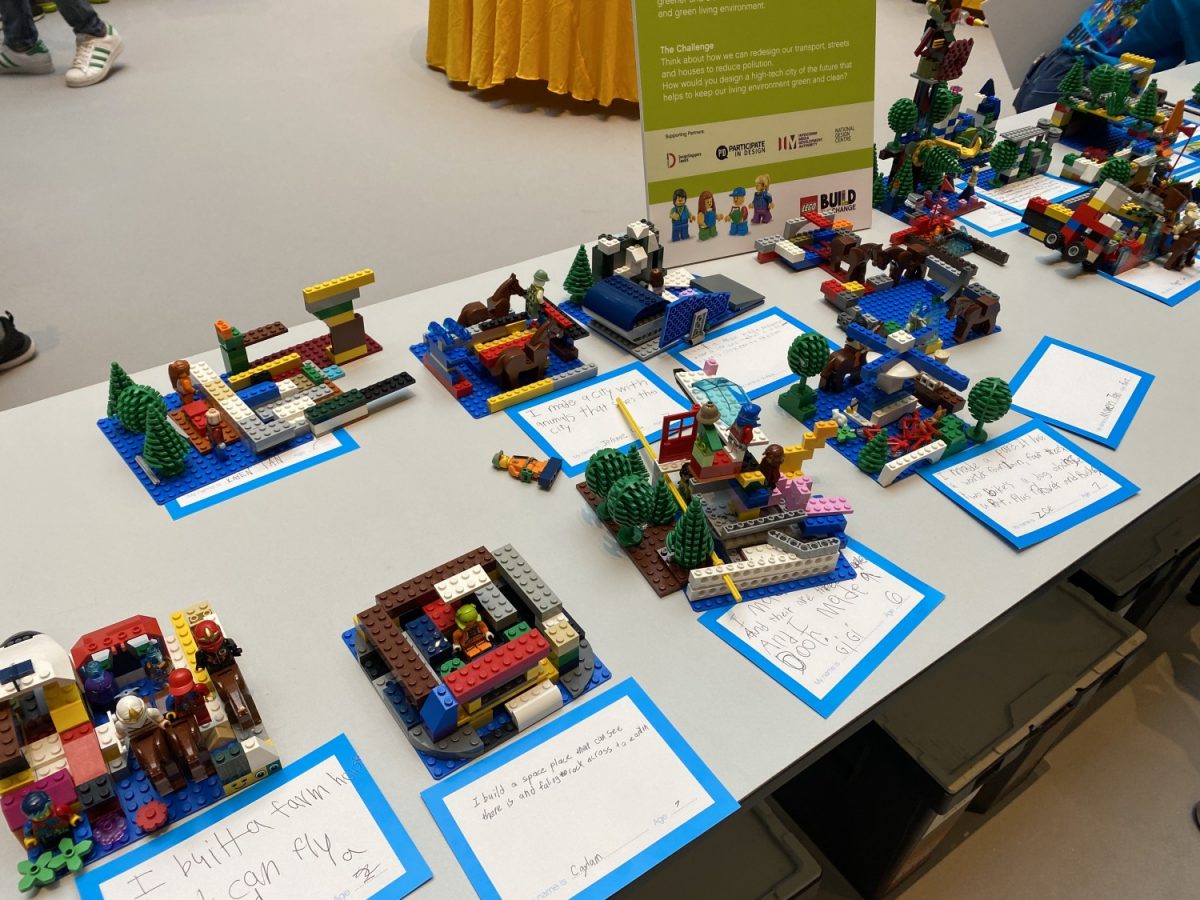 "At the Lego Group, we believe that 'Play' is a vital tool in children's development and indeed, when children play, they're being inspired, they create innovations," Cioffi said. "They look at their own visions of the world, they express themselves, they solve problems."
Indeed, a LEGO Play Well report has found that 83% of children feel that they learn better when it feels like they are playing, and 93% of parents think that play should be used as a tool for a child's learning and development in school.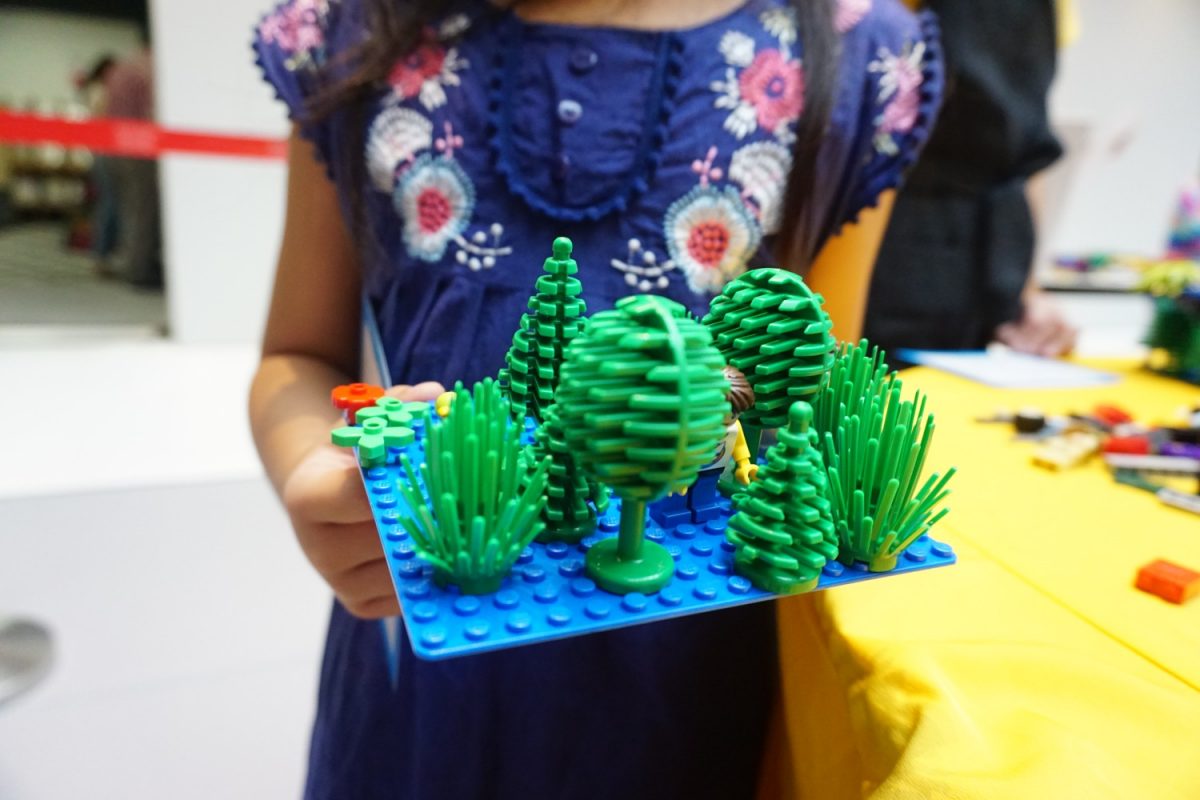 Skills such as cognitive, creative, and social skills are all ones that Cioffi feels can be developed through 'Play', especially when they are building with LEGO.
"There are studies and there are reports that are actually showing that the most relevant skills needed for the 21st century are three – cognitive skills, creative skills, and social skills. And when they build, kids are actually developing those skills. The cognitive area – mathematical dimensions [of the lego bricks] and problem-solving. The creative area – creating their builds and also finding solutions along the way in order to realise their vision, and the social area – think about your kids and give them a task together to build the tallest tower. What will happen is that the kids will start immediately interacting with each other in order to accomplish the task."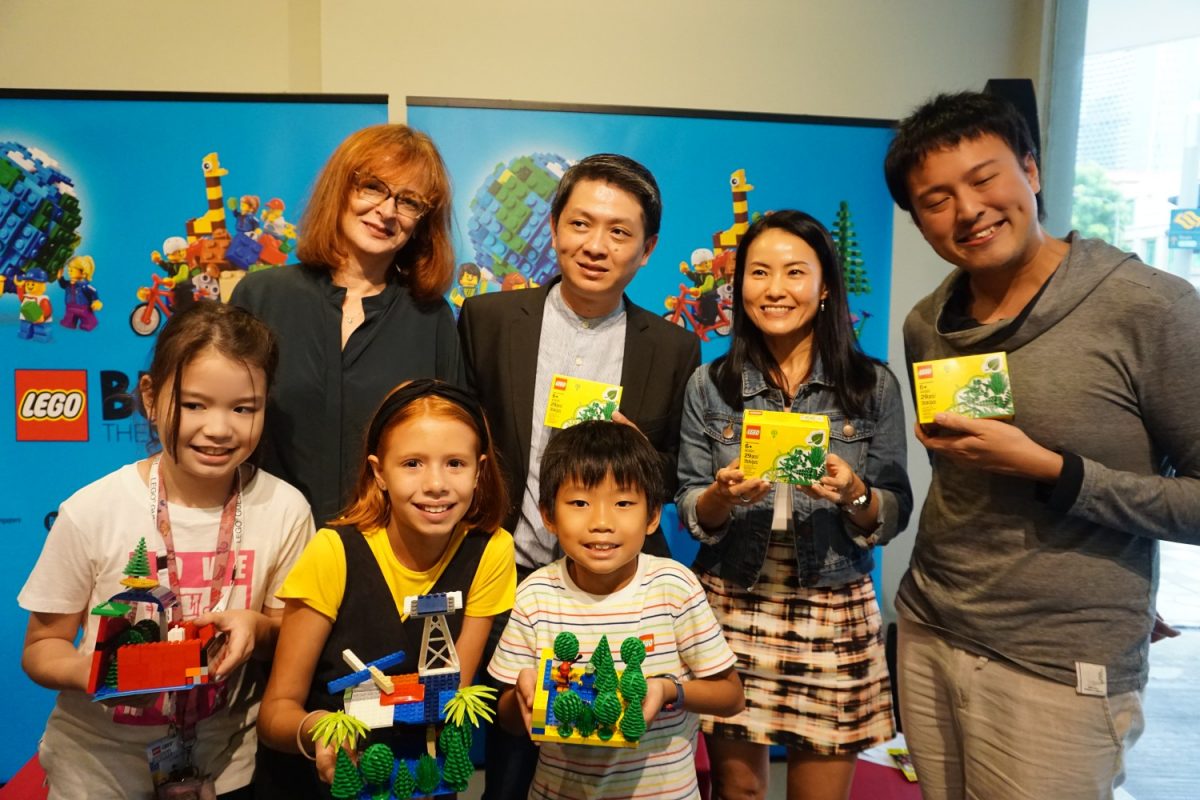 Parents who are interested in bringing their kids to Singapore's first Build The Change event can do so from now till November 28, 2019. It is held at the National Design Centre, and will be open from 2pm to 8pm on weekends and 10am to 9pm on weekends. 
---

Drop a Facebook comment below!