Time, as we all know, is a precious thing. With a meagre 24 hours each day on our hands, there are so many things to do, places to go, and people to talk to. On a hectic day, every minute becomes extremely important; every hour a precious gem. Everything counts, no matter how insignificant, and this means an increased efficiency is in order.
Building upon that mindset has Audi coming up with a futuristic concept inspired by the desire to exercise control over freedom, and time. Metaphorically referred to as the 25th Hour, the brand of Four Rings is looking to help drivers regain dominance over their own time, which was demonstrated via an immersive concept simulator during the Singapore Motor Show 2018.
Here's how it all went down. First, darkness engulfs the room. Visitors then make their way to a minimalistic three-metre-tall hemisphere to take their seats. Lights flare, 360-degree screen displays light up, and a futuristic simulated drive kicks in.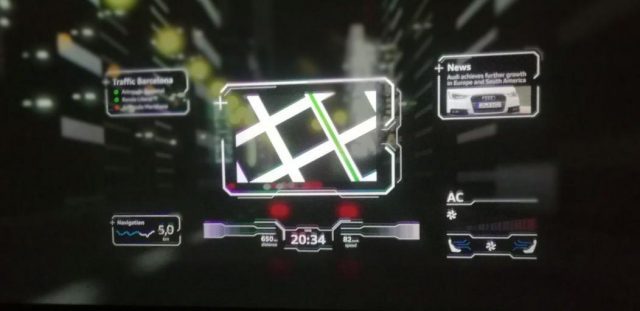 Actually going on the ride increases the cool factor by a fair bit. Being surrounded by the sights of the virtual streets makes for an immersive experience, and the cutting-edge architectural design gives off the vibes of a sci-fi movie – it's all state-of-the-art technology, powered on the basis of autonomous driving.
The most impressive part is the feeling of being on a realistic car journey, which is appropriately filled with smooth turns, and slow stops along the way. Check out the short video below for a general idea:
On the inside, information panels pop up in in slick frames whenever the situation calls for it. Remember those hologram UI systems in sci-fi films? The mechanics are similar. Map navigation, weather updates, phone call displays – be it may, Audi's got you covered.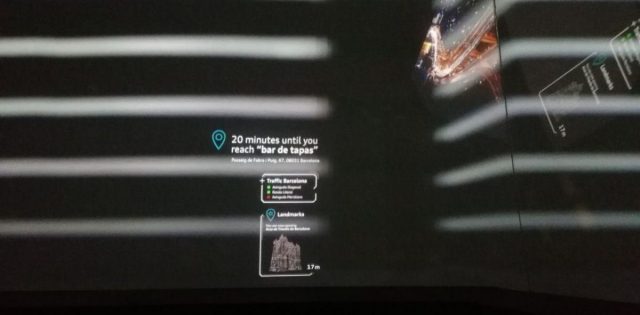 There was even a short interactive session with the AI for the showcase, where visitors have to count the number of times alphabets from a selected group appear on-screen, without being distracted by the flurry of other information.
While the 25th Hour Experience remains pretty much a concept at this time, the power of its AI technology has shown the undiscovered pool of potential that lies in wait of the automobiles of the future.
Interested parties may head on down to the Audi booth at Singapore Motor Show 2018 for a hands-on trial.
Date: January 11-14, 2018
Location: Suntec Singapore Convention and Exhibition Centre, Booth 121 Level 4
Time: 11.30am – 10pm (Jan 12), 10.30am – 10pm (Jan 13), 10.30am – 8pm (Jan 14)
Price: S$6
---

Drop a Facebook comment below!