ASUS has just announced that it will be refreshing its Republic of Gamers (ROG) lineup with a "top-to-bottom" update of its entire gaming laptop family. This coincides with the launch of several new components for laptops such as new processors from Intel, new graphics cards from NVIDIA, and new AMD chips.

With the update, ROG's laptops now feature faster displays, better cooling, NVIDIA Turing graphics, and 9th Generation Intel Core processors.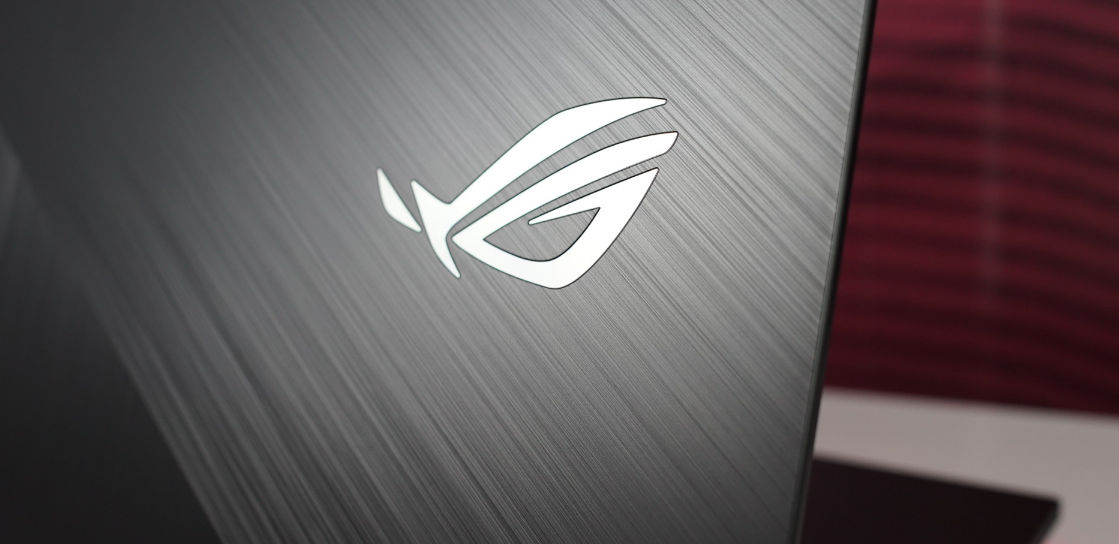 ASUS' ROG laptops will be split into three main categories, with the S-class offering users a 'premium experience fit for professionals', while the M-class offers mid-tier products with similar features. Lastly, there is ASUS' new G series which focuses on the 'core essentials' to ensure that the product is more affordable for new gamers. Aside from the three categories, there are esports-specific models and desktop replacement models available as well.

One such desktop replacement model which got a hardware update is the ROG Mothership, which is touted as the 'future of desktop replacement'. ROG has reimagined the form factor of the Mothership to ensure that instead of lying flat on a desk, the Mothership is able to stand upright, giving the cooling system unrestricted access to airflow at the back.
The Mothership's keyboard is also able to separate and fold, giving its users freedom to position it however they like. It can also be wirelessly connected to the laptop if the user wants to. Detaching the keyboard from the desktop replacement will reveal a row of four speakers to help give users an immersive audio experience right beneath their display.

The improved airflow has allowed ROG to reduce the size of the chassis to 29.9mm. It also features a FHD panel that refreshes at 144Hz with a 3ms response time and a 60Hz 4K UHD alternative.

The ROG G703 takes on a more traditional form factor, but with bigger heatsinks and fans to ensure that it is able to achieve the same cool performance as the Mothership. In the same vein, the 17-inch Zephyrus S GX701 is an even smaller gaming laptop, with an 18.7mm chassis and super-narrow bezel design. Despite its small size, it is available with up to a GeForce RTX 2080 GPU, which when pushed using the ROG boost, is able to hit 1230MHz at 100W, which is much higher than most other ultra-portable laptops in the market now.

The Zephyrus S GX701 also features a GPU switch that users can use to toggle between the NVIDIA G-Sync mode for a better gaming experience, or the Optimus mode for better battery life. Speaking of battery, it now comes with a bigger 76Wh battery.

The refreshed Zephyrus S GX531 takes the ultraslim laptop to the next level with its 15mm chassis and 15.6-inch display, making it easy to slot into bags usually used for smaller laptops. The Zephyrus S GX531 features innovative AAS cooling which lets it run the GeForce RTX 2080 with the same ROG boost as the larger GX701.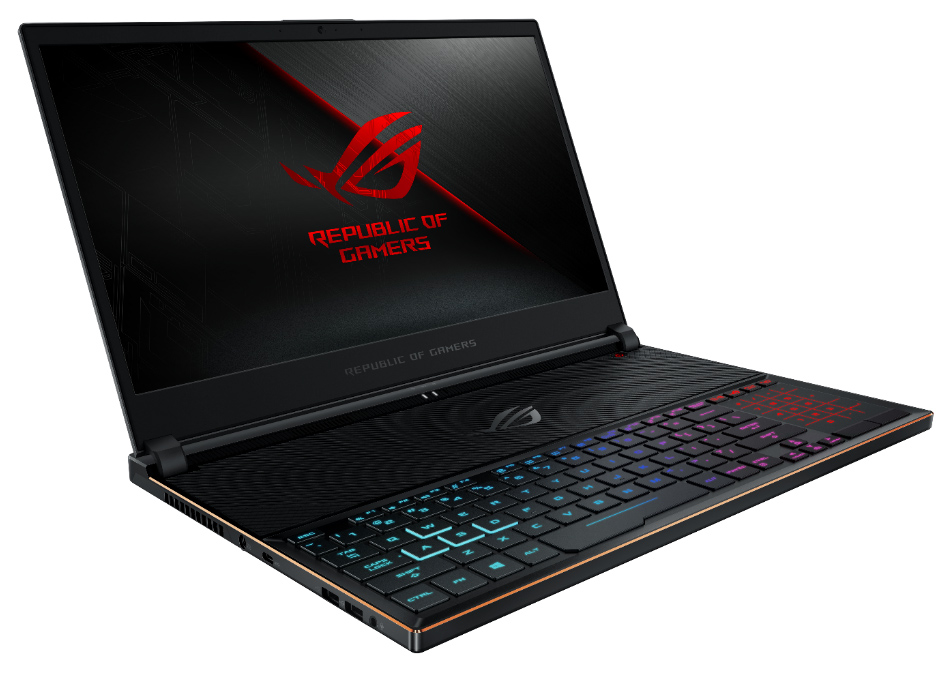 Unlike the GX701 and the GX531 which have forward keyboard positions that leave more room for cooling capabilities, the all-new Zephyrus S GX502 sticks to a more traditional layout that works better for users in cramped spaces or when you want to work on your lap, with its 18.9mm thin chassis and weight of 2.0kg.

According to ASUS, it is the most versatile Zephyrus laptop to be released thus far, targeted at both hardcore gamers and professional content creators. It's augmented AAS cooling feature allows models equipped with GeForce RTX 2070 to scale up to 1540MHz at 115W with ROG Boost in Turbo Mode on, numbers typically only seen in full-sized laptops. It also features Pantone validated display which allows fast-paced games to run smoothly and also guarantees that content creators will get the most accurate colour representation on their screens.

ASUS ROG has also announced their latest Strix series laptops which are available in 15.6-inch (G531) and 17.3-inch (G731). These mid-sized laptops are available in SCAR III and Hero III model which are optimised for professional esports gaming, as well as the more affordable Strix G model that focuses on core gaming features.

The Scar III and Hero III models are mostly similar in everything except their exterior, with the Scar III getting a metallic grey treatment and a carbon fibre deck, and the Hero III receiving a midnight black finish instead.

Both the Scar III and Hero III will come with beefy CPU options of up to Intel Core i9-9880H, GPU options up to NVIDIA RTX 2070, and will come in both 15 and 17-inch versions. The 15-inch model can be equipped with up to a 240Hz display, while the 17-inch tops out at 144Hz.

If you do not require a top-of-the-line CPU, GPU and display, then you can consider the Strix G which can be configured with up to an Intel Core i79750H CPU, a GeForce GTX 2070 GPU, and a 144Hz display.

ASUS has yet to release details on the pricing and availability of their refreshed ROG gaming laptops.

---

Drop a Facebook comment below!