If you've never heard of Asmodee games, they are a French board game publisher that has been making big moves in the offline gaming arena in recent years. In case you didn't know, even Fantasy Flight Games, which publishes a whole slew of Star Wars tabletop games, falls under their purview as well.
What is interesting to note is that Asmodee's digital arm, Asmodee Digital, is planning to develop and publish games outside of their stable online. This to be a rather surprising in the sense that a publisher has been able to cobble together the best games from different 'competitors' to create a digital product to expand the player base. Truth be told, most tabletop gamers know how challenging it is to sync up schedules for a night of board games.
This is where Asmodee Digital looks to be stepping in.
Making an announcement at the start of Gen-Con, North America's largest board games convention, Asmodee Digital announced 11 titles that would be heading your way in either iOS, Android or Steam releases in the year ahead and beyond.
In 2017 (pretty normal stuff) –
Ticket to Ride: First Journey (Days of Wonder)
Carcassonne (Z-Man Games)
Smash Up (AEG)
Abalone (FoxMind)
Catan Stories (Catan Studios)
Mille Bornes (Asmodee North America)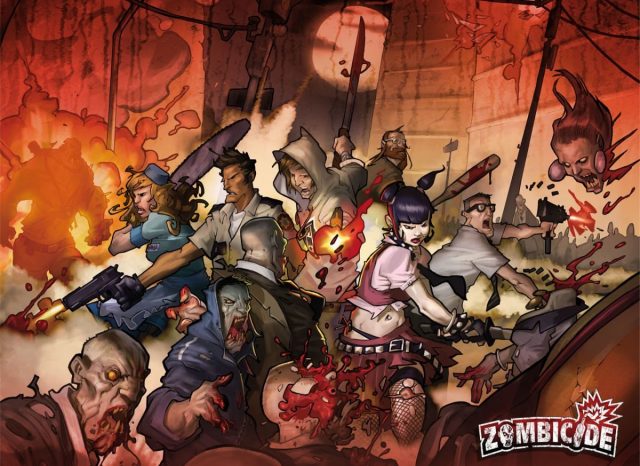 Up ahead (this is where is gets interesting) –
Scythe (Stonemaier Games)
Zombicide (CMON)
Bananagrams (Bananagrams)
Terraforming Mars (Stronghold Games)
Gloom (Atlas Games)
Board gaming has been pretty fragmented in the last few years in a good way. Great games are coming out of indie publishers and with the help of Kickstarter, they are able to bring their dreams to life. How I see this would be Asmodee Digital bringing scale and reach to all these indie publishers allowing players to play these games at a greater convenience.
Now, all that remains to be see is how Asmodee plans to implement multiplayer across a variety of devices. I'll be carefully optimistic in this respect but the future seems bright.
Gerald currently straddles between his love of video games and board gaming. There's nothing that interests him more than trying out the newest and fanciest gadget in town as well. He dreams of publishing a board game sometime in the future!
---

Drop a Facebook comment below!