It has been a few months since the Apple Store officially opened here officially in Singapore, but unless you're there to grab the latest Apple product, or in desperate need for free WiFi, there's little reason to head there.
But what many may not know is that unlike most retailers in the Orchard Road belt, the two storey Apple Store is not all about moving merchandise. The second floor is an area open to the public, offering tables, chairs and free Wi-Fi to anyone, and once in a while, it plays host to public activities, to draw traffic.
Such Today at Apple sessions are pretty commonplace with regular programmes that feature the best of Apple's ecosystem. Apple probably realised that tapping into the power of community is the best way to show off their latest products and welcome more individuals into the fold, and what better community to host than the Star Wars fans in Singapore.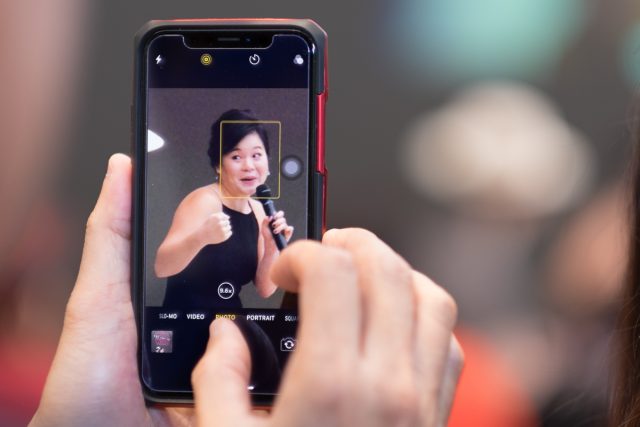 Featuring Kelly Marie Tran, who stars as Rose Tico, in the upcoming Star Wars: The Last Jedi, Apple sent out a call to arms for fans far and wide, to get up close and personal with the actress who was in town over the weekend to promote the movie.
The 501st were out in full force once again, and they lent a good amount of fanfare and lifted the atmosphere to a whole different galaxy, for the 100 odd people.
The actress talked about her auditions, when she found out about winning the role, and how she basically lied to her friends and family about filming the movie, since she wasn't supposed to talk about it.
You can watch the full session here:
Live with Kelly Marie Tran for Star Wars: The Last Jedi at Apple Singapore.

Posted by Geek Culture on Saturday, November 25, 2017
For me, it was an eye opening experience to take some time to explore the store and to see how much Apple is doing to ensure their user base is well served. From home automation to even Sphero products on the shelves, it's hard to leave this place without making a purchase.
If there was a measure of success, it can all be summed up the the picture above. Father and daughter, one dressed as Rey, both big Star Wars fans, experiencing the universe together. Sometime down the road when they're looking to purchase a new gadget, Apple will no doubt rank high in their books.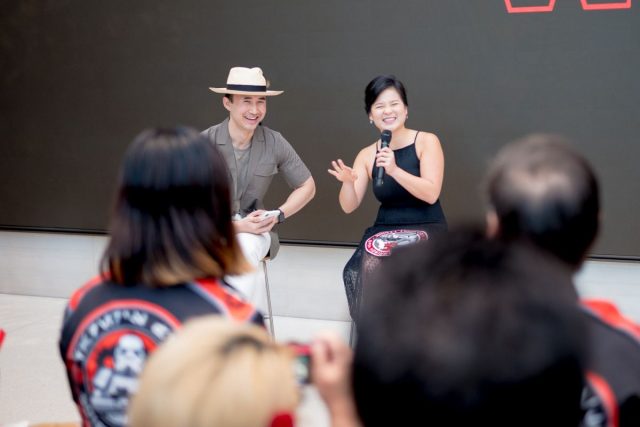 After all, a young actress got cast in the biggest movie franchise ever, and Apple arranged for this meet and greet.
Gerald currently straddles between his love of video games and board gaming. There's nothing that interests him more than trying out the newest and fanciest gadget in town as well. He dreams of publishing a board game sometime in the future!