Japan has yet another Evangelion train!
Back in 2015, Japan launched its first Neon Genesis Evangelion bullet train. The train ran between Osaka and Fukuoka. This time around, a new Evangelion wrapped train will run from Chubu Centrair International Aiport in Aichi Prefecture to Meitetsu Gifu Station in Gifu.
Similar to the first bullet train, this latest train is designed after Unit-01.
This Eva train will end its service on March 9, 2020. Merch such as backpacks and cups are also being sold. Take a look of the train's service map below!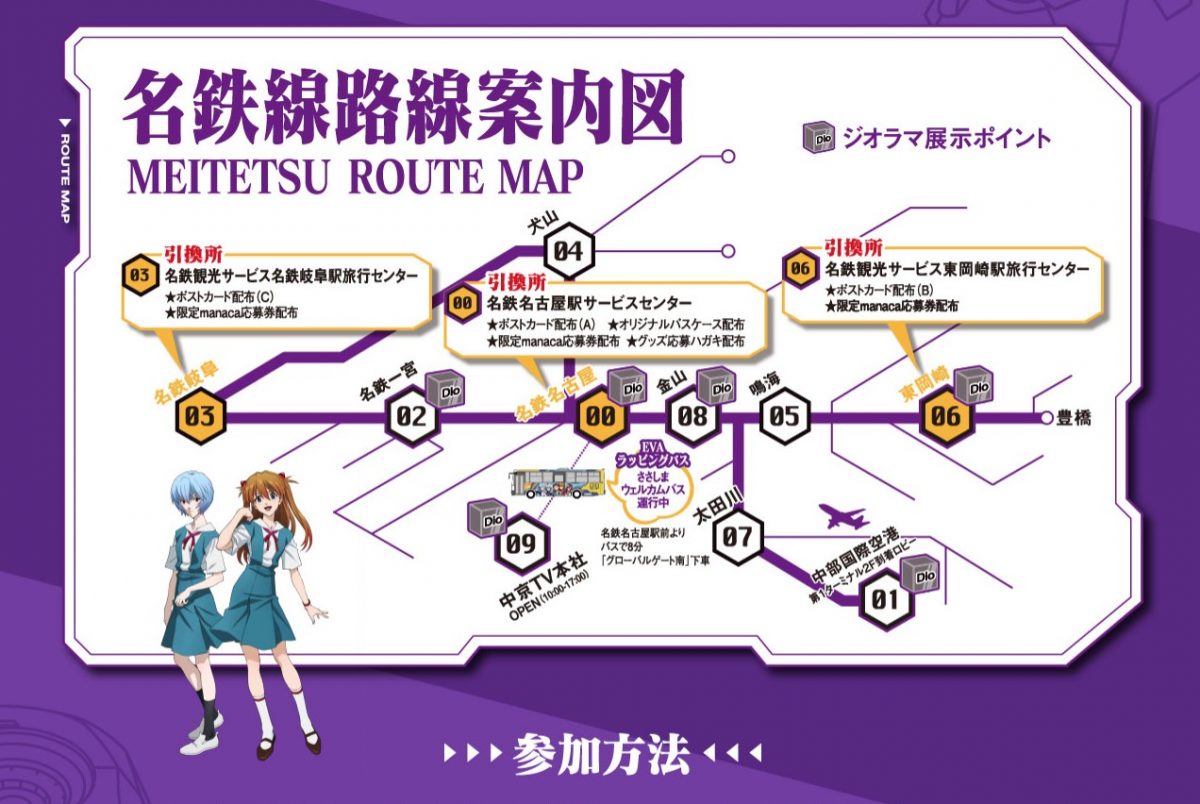 As part of promotions for the fourth and final Evangelion movie, Evangelion: 3.0+1.0, Chubu Centrair International Airport is also placing a golden Evangelion statue in its airport.
As we gear up for the final movie that's set to premiere June 27, 2020, fans can get excited for new Funko Pop! Evangelion and a 6-inch Eva Unit-01 too.