A powerful desktop is essential for maximum gaming excellence, but the Fruit Milk Series from Aftershock PC doesn't just offer high performance — it also comes with an artistic, stylish touch. Drawing inspiration from the vibrant and adorable designs of Japanese fruit milk cartons, these limited-edition PCs are available in three different flavour-themed colourways: Strawberry, Melon, and Banana.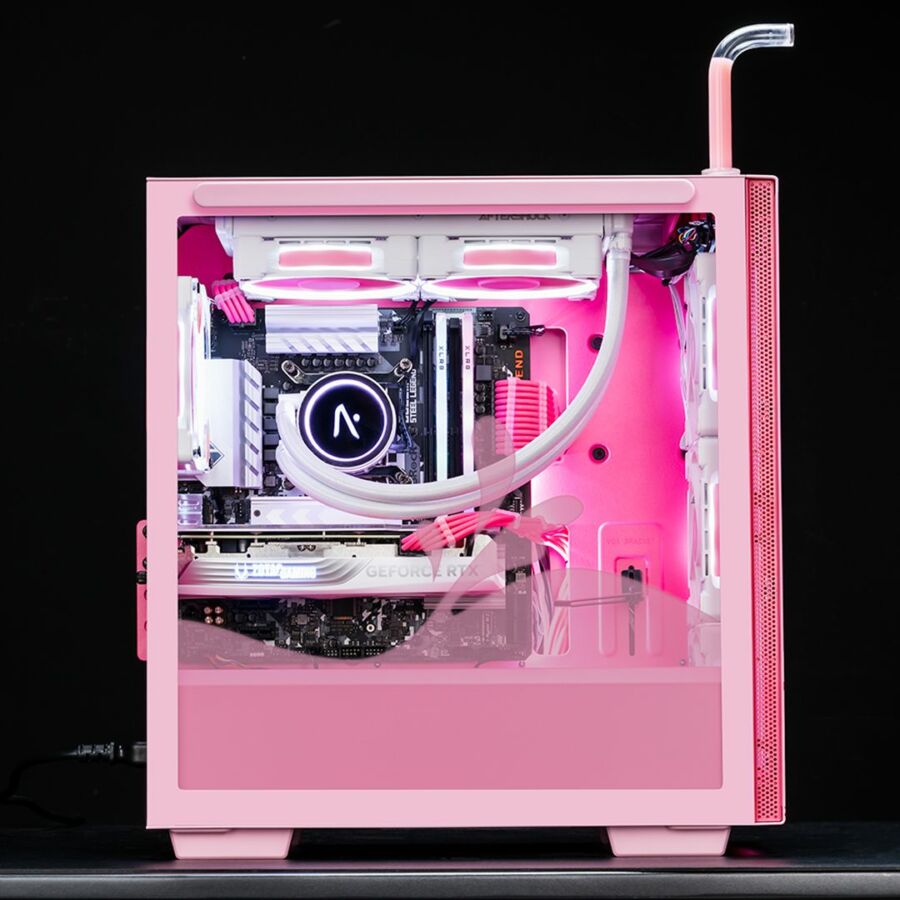 Each build features a unique look that sets itself apart from one another, including custom GPU backplates, fan grills, a laser etched side panel, and UV printing on the front and back panels. At S$1,799, the Strawberry iteration is ideal for those with a leaner wallet, packing in an AMD Ryzen 5 7500F processor and an NVIDIA GeForce RTX 4060 Ti graphics card.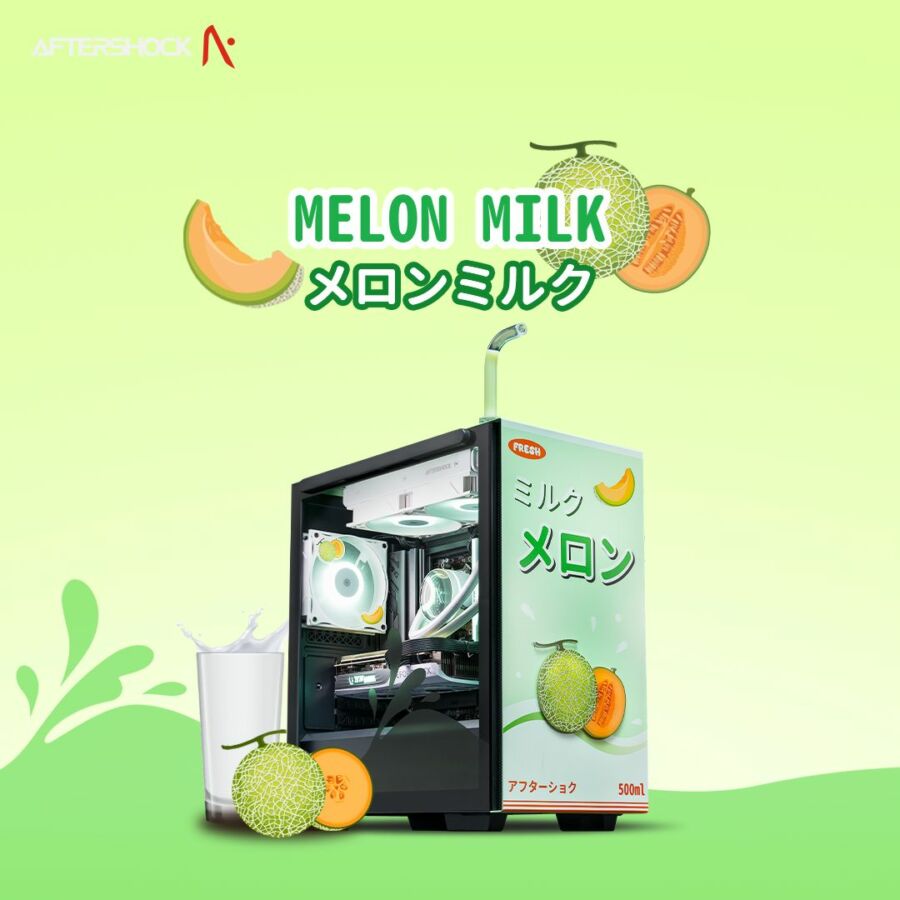 The Melon and Banana variants, meanwhile, are fortified with the higher-end Ryzen 7 7700 processor and RTX 4070 GPU. Both will retail for a base price of S$2,275 and carry the following hardware specifications in tow:
AFTERSHOCK Glacier Mirror 240mm Watercooling (White)
Gigabyte B650M Gaming Wi-Fi
32GB Adata Lancer RGB DDR5 6400MHz White (16×2)
1TB Lexar NM790 Gen4 7400mb/s SSD
750W FSP Hydro GD2 80+ GOLD
The same components are also fitted in their Strawberry sibling, with power supply being the only exception. Instead of the 750W FSP Hydro GD2 80+ GOLD, it boasts the 800W FSP Hydro Pro 80+ Bronze. No matter the change in configuration, all three PCs will be able run games comfortably at 1440p, and are now available for purchase.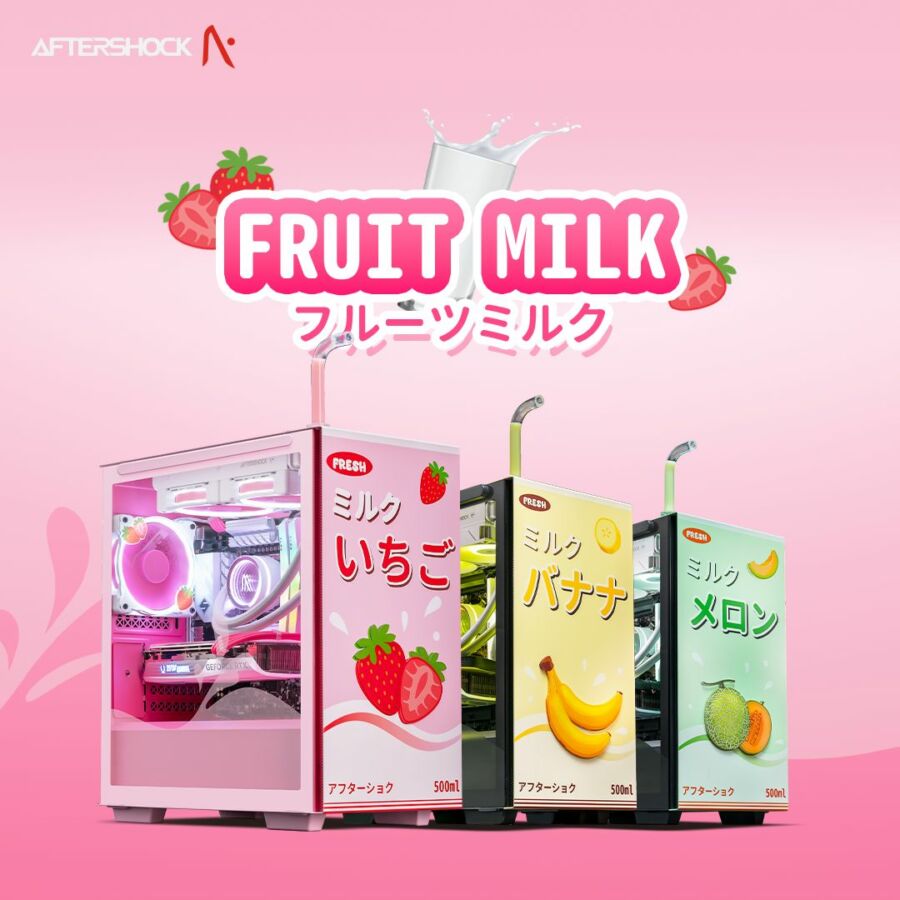 It'd be best to grab them quickly, though. The Aftershock Fruit Milk Series PCs made waves during all four days of COMEX 2023 (31 August to 3 September), and were sold out within 72 hours, so it won't be surprising if stocks run out soon. Here's an incentive for those looking to own a Melon or Banana Milk desktop — buying either will net you a free copy of Starfield, Bethesda's massive sci-fi RPG.