Adobe's largest conference for 2019, Adobe MAX, officially kicked off and with every edition of the yearly conference, Adobe has taken this chance to make some big announcements. These announcements consist of both newly launched apps, upcoming apps, as well as updates to existing Creative Cloud apps. 
Without further ado, here are five key announcements made at Adobe MAX 2019:
---
First previewed at Adobe MAX 2018, Adobe has finally released Adobe Photoshop for iPad on the App Store. The app allows users to work on PSD files as well as multiple layers while on their iPad, features a touch-based UI, and access to documents on cloud storage. Adobe Photoshop on iPad is an intuitive app that will be a more accessible entry point for users new to Photoshop as well as a great companion for professional creators who like to work on the go.
---
Adobe Fresco on Microsoft Windows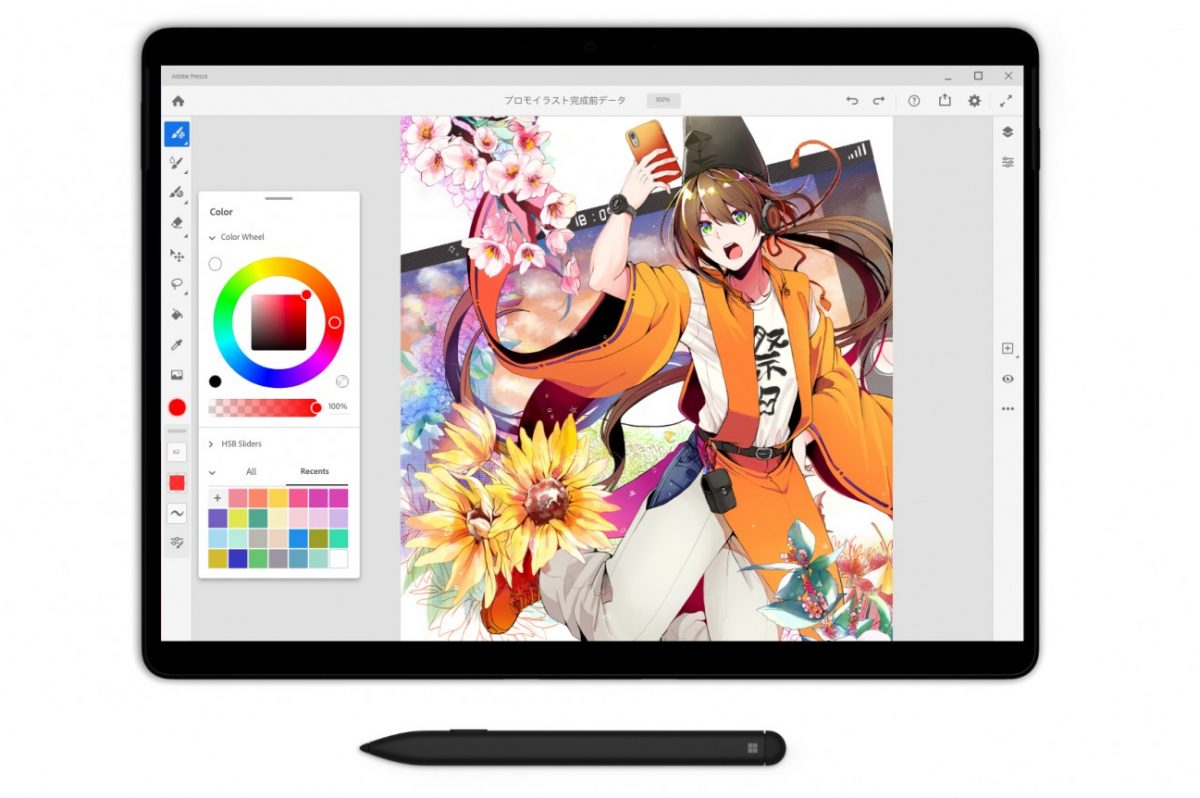 Aside from Photoshop for iPad, Adobe Fresco, which was first released on the iPad earlier this year, is now available on Microsoft Windows, beginning with the Microsoft Surface Pro X devices and Wacom MobileStudio Pro hardware. This app helps give artists a more natural and versatile drawing experience by combining rasters, vectors, and new live brushes. With the help of Adobe Sensei, users will be able to witness watercolour and oil paint mix and interact on their canvas as they would in real life.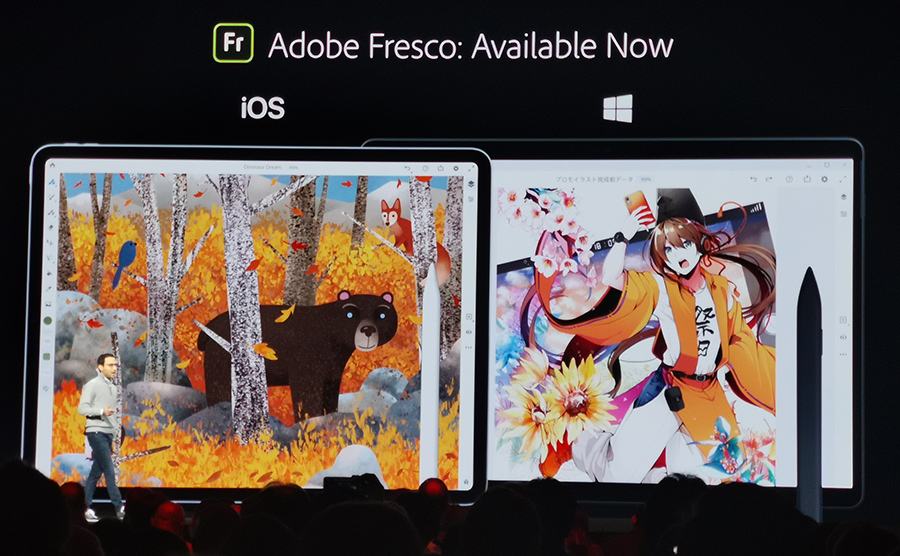 ---
Adobe Aero for iOS
Adobe Aero is a first-ever tool that allows designers to build and share immersive experiences in augmented reality (AR), without any coding skills. It is now available as a free mobile iOS app for phones and tablets. Sorry Android users, you'll be missing out on AR content for now.
---
Adobe Illustrator on iPad (Preview)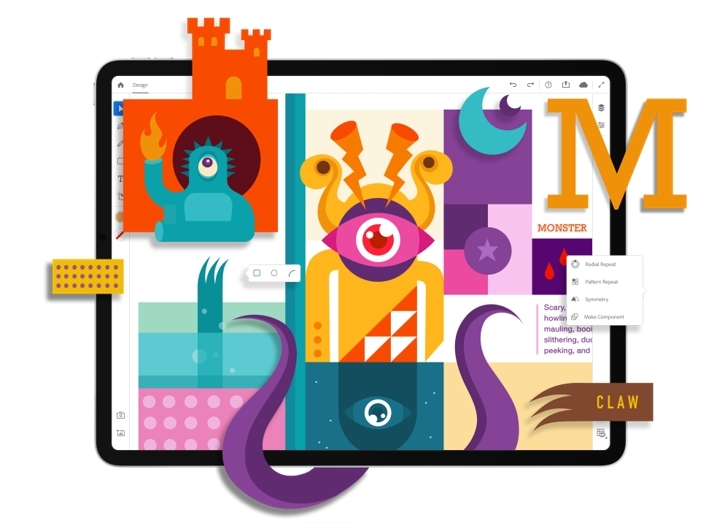 According to Apple, Adobe Illustrator on iPad will be able to bring the versatility and precision users already expect from its desktop experience to the tablet. The iPad update will also allow users to work on the same document across multiple devices and have seamless access to Adobe Stock, Adobe Fonts and all Creative Cloud Libraries. If this year was any indication, Illustrator on iPad will most likely launch at Adobe MAX 2020.
---
Adobe Photoshop Camera (Preview)
Meanwhile, the Adobe Photoshop Camera is a new app that gives users a novel and fun way to create and share imaginative, high-quality images on their social media account. It works by using Adobe Sensei to automatically enhance the quality of the photos being taken. The app will come with a wide array of lenses and filters that were created by popular influencers and artists, including the likes of popular musician Billie Eilish.
---
Various Updates Made to Existing Products
Adobe also unveiled a redesigned Creative Cloud desktop app that offers users a more intuitive way to access, update, discover, and learn about Adobe's lineup of apps.
Creative Cloud Libraries has also been fully integrated with Adobe XD, and can be easily accessed from Microsoft Word and PowerPoint, which means your colleagues or teammates will have quick and seamless access to the most up-to-date assets that you have created to build their documents or presentations.
Speaking of XD, Adobe has released the Live Coediting function in Adobe XD as a beta feature, now multiple users will be able to work on one document at the same time. Popular video editing program Premiere Pro also received an update in the form of the new Auto Reframe function which utilises Adobe Sensei to analyze footage and apply intelligent panning and cropping to keep what's important in the frame. This will definitely help save a lot of precious time for video creators so that they can be off doing something more productive with their time.
After Effects has also received several performance updates such as a faster content-aware fill function which only uses half as much memory than it did before. Photographers who wish to learn tips from professional photographers will be delighted to know that Lightroom will be offering interactive in-app tutorials that offer new ways that one can edit a photo. It also comes with the new Panorama Fill Edges which works a lot like Content-Aware Fill and helps to magically fill in the empty edges of an image.
Lastly, InDesign now supports the SVG file format. Users will also be able to use Variable Fonts within the app. With Variable Fonts, users can adjust typeface properties such as weight, width, slant and optical size to suit their preferences.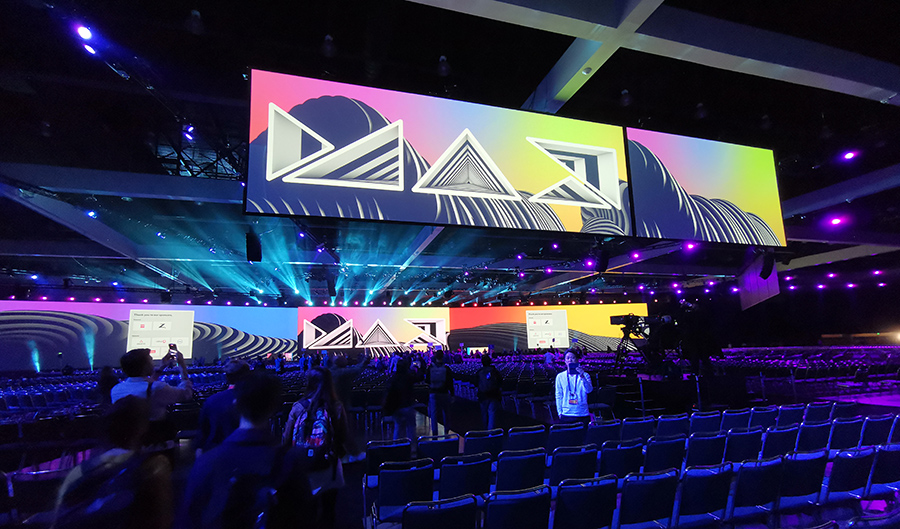 ---

Drop a Facebook comment below!