Here's something fresh from Adobe. The design software company's upcoming drawing and painting app for the iPad has been officially named Adobe Fresco.
The app was previously known as "Project Gemini" when it was first revealed at Adobe's annual conference, Adobe MAX 2018 alongside Photoshop for iPad. It will first be released as an iPad app and later for other touch and stylus-based devices such as Microsoft Surface and Wacom Mobile Studio Pro.
Fresco, which means fresh in Italian, is named after the centuries-old Italian Renaissance painting technique of applying water-based pigments to wet plaster. Once the plaster was dry, there was no turning back to make changes to the art piece. This is where Fresco comes in to replicate the organic interactions of traditional paint tools such as chalk, oils and watercolours.
We got our hands on the pre-release version of Adobe Fresco and all we can say is, painting while on the go will never be the same again. Adobe might just have the right dose of features on their hands to sway users of the current industry favourite, Procreate.
Adobe Fresco was conceived as a love letter for Adobe's users and community. Adobe went back to the drawing board and completely reworked how their tools could provide professional-level features for its users on the go. The result is a simplified and streamlined app interface with a strong focus on its drawing and painting tools, allowing users control of every part of the app with a combination of touch and the use of Apple Pencil.
The app's key selling point is its unique AI-driven Live Brushes. which is capable of mimicking the way paint would mix and blend in real life. Powered by Adobe Sensei, the app's oil paint and watercolour brushes are able to bloom and react with each other in real-time. The beauty of this is, the paints and oils will always be "wet" and never "dry up" like in real life. That means users can mix and blend infinitely, or even create a new layer when you prefer not to have the colours mix. Finally, artists will be able to create traditional art that was simply not possible in real life, with the full flexibility of reversibility.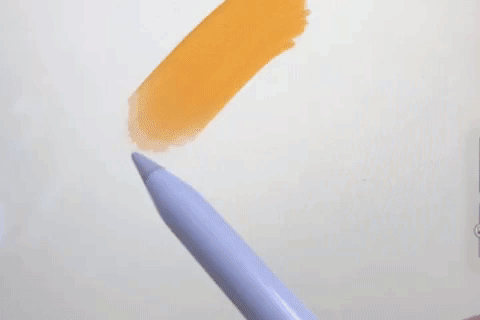 The Apple Pencil works beautifully with Fresco, as the depth of the watercolours and oil paints fluctuates ever so naturally, in accordance with how much pressure is applied with the Pencil. Watching the colours bloom and bleed in real-time is quite a sight to behold.
Fresco also cleverly remembers all the colours that have been used in an art piece, which presents a full colour history palette of every colour, and even its opacity level used.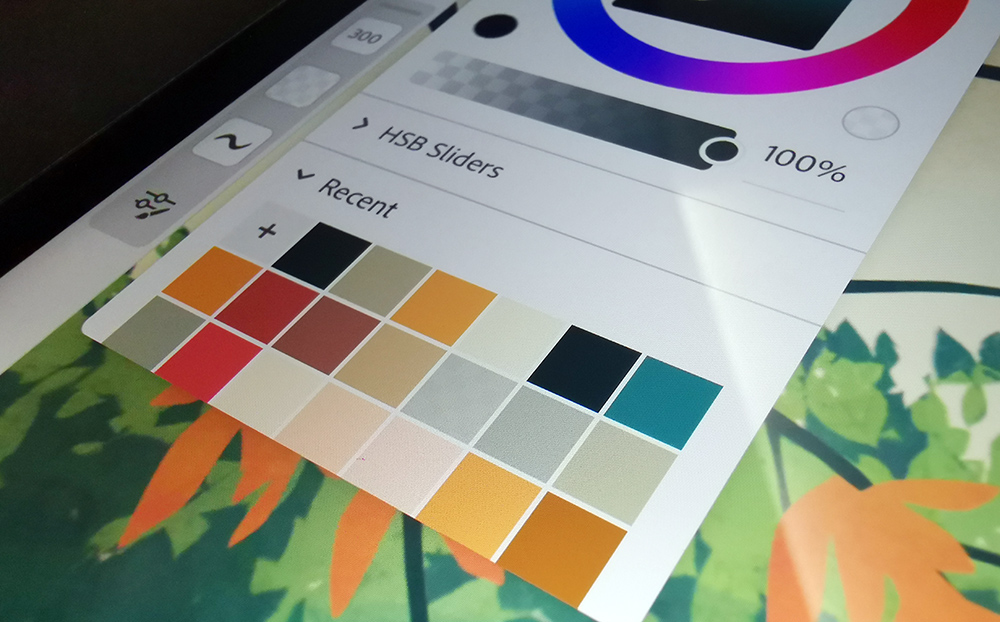 Another nice touch to the app is the addition of a "Touch Shortcut", which is a quick and easy way to switch to an alternative action for your current tool. For example, while using a Brush tool with the Pencil, you can press and hold on the Touch Shortcut with your free hand to access the Eraser version of the brush.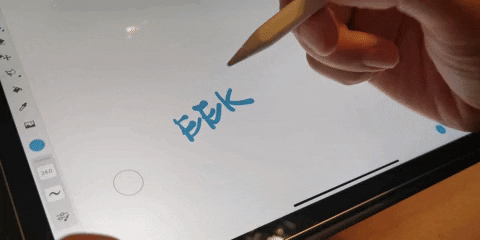 Performance-wise, even at its pre-release stage, zooming and AI painting is silky smooth, which makes for a wonderful painting experience, even when its canvas is in 300ppi. Yes, this means you can zoom in deep into your drawings, and printing them out will retain all the intricate details as intended.
Apart from the new spangled Live Brushes, Fresco is also equipped with scalable vector brushes and powerful Photoshop pixel-based brushes. Not satisfied with the default set of brushes made available in the app? No problem, Fresco is also compatible with the free mobile app, Adobe Capture. Users can simply snap a picture using the app and isolate any part of it and turn it into a "brush" to use in Fresco.
Adobe Fresco also comes with the standard layer, masking and selection tools that Photoshop users can't do without. On top of that, Fresco is also able to seamlessly sync with Photoshop on the desktop and files can be exported to PDF for further editing in Illustrator.
Here's a selection of art pieces created by various artists: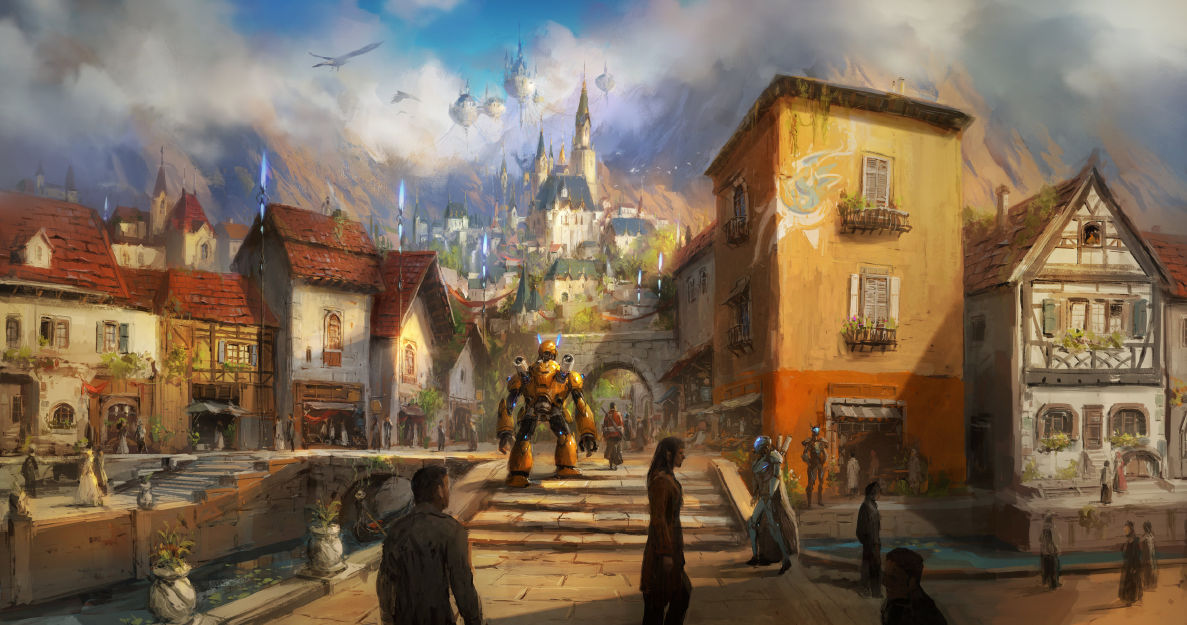 Having seen what Adobe has cooked up with Adobe Fresco, we can't wait to get our hands on the full power of Photoshop's compositing and retouching capabilities to create on-the-go when Photoshop on iPad releases later this year. We're predicting its release to coincide with this year's Adobe MAX 2019 which is happening from 2 to 6 November.
For artists eager to try out Adobe Fresco before its release, you can apply for a pre-release testing here. Just be sure you are armed with an iPad Pro and Apple Pencil to experience the app as it was intended.
Here are the hardware and system requirements for Adobe Fresco:
Requires iOS 12.4 or higher
Requires one of the following iPads:

iPad Pro (all models)
iPad Air (3rd generation)
iPad (5th and 6th generation)
iPad mini (5th generation)
---

Drop a Facebook comment below!