Just as the Star Wars May the 4th Celebrations concluded, Singapore's very own Doujin Market 2017 went into full swing at Suntec Convention Centre. Held this year from 6th-7th May, the Doujin Market 2017 contains many micro booths, featuring independent artists and creators showcasing and selling both original and fan art to anime and pop-culture fans.
The turn out for the event was great and the halls were always filled with anime fans browsing the works by local artists, and hunting for art pieces and collectibles to purchase. It seemed apparent that the number of attendees for this year's edition of the event has increased, and that the scale of the event is growing. I recall attending a previous edition of this event at an outdoor location at SCAPE, and boy, it was hot and humid there. Thankfully, this year's event is at Suntec City, so turn up the air conditioning!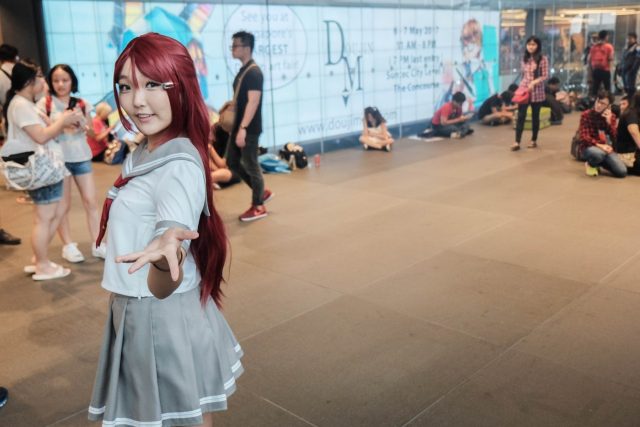 This year's edition of Doujin Market featured popular convention favorites such as JR Pencil, Rachta Lin and Collateral Damage Studios. Rachta Lin was selling her newly released art compilation, Artist Journey of 2016. The book features the art pieces she did in 2016, and goes for $45. The artist was also at the booth to sign copies of the book.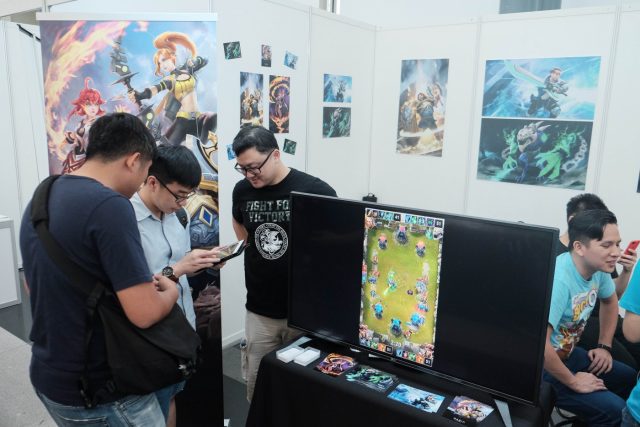 Something new to Doujin Market this year was the presence of locally made games. I chanced upon Gazia Game's booth, which was showcasing their latest untitled game. The game plays like a cross between Clash Royale and League of Legends, and featured some really sweet art. The game is set to be launched in June this year, and I can't wait to play it. There was another game developer, Kaiju Den who was demoing their VR game, Stratos Fantasea, where you shoot down dragons with a bow.
Singapore's leading games convention event, GameStart Asia, also had a booth present so there will surely be more games on display come October!
There are definitely plenty to see and as I explored the exhibition area, I was attracted by these exhibits: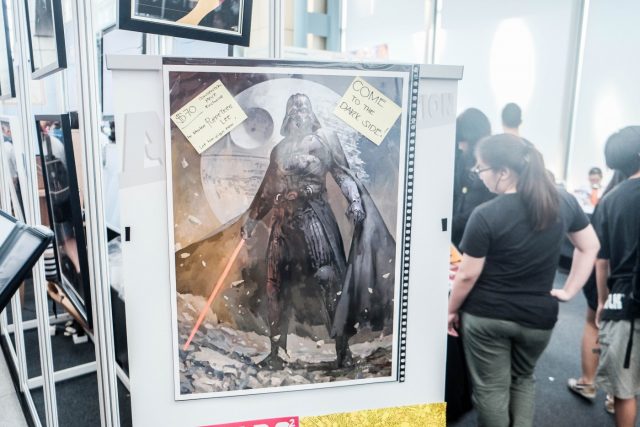 I spotted this art print of a dark version of Darth Vader at the InkInk booth. The art proved that black can be blacker then black. Also, InkInk sold blank comics books which you can commission an artist on site to sketch a customized comic book cover for you.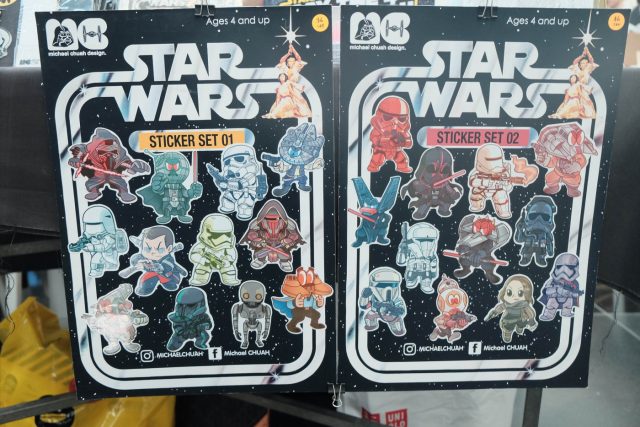 I saw these unique sticker sets featuring Star Wars characters being merged with their ships in a chibi style, making them look really look  cute and hilarious!
Overwatch was trending this year at Doujin Market, as many booths had at least an item featuring Overwatch, and here are some of that caught my eye: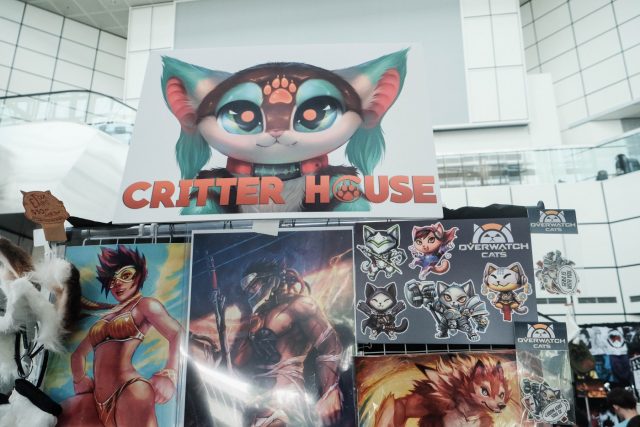 Merge two of the internet's favorite things, Cats and Overwatch, and you get Overwatch Cats! These kitties are definitely not pets to be mess with.
These Overwatch acrylic standees by Elnino Art will make perfect desk top companions. The Nier Automata standees look great too.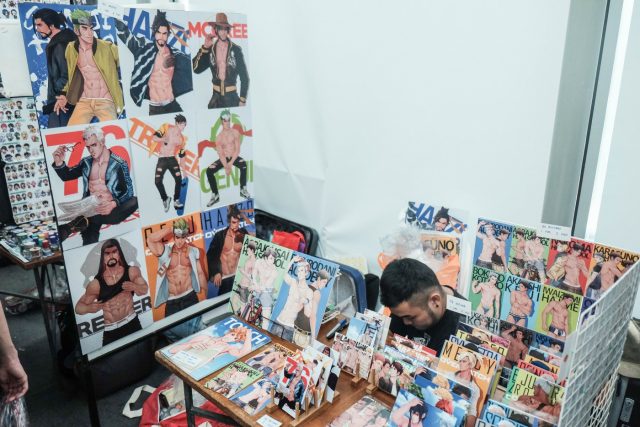 I'm pretty sure these art featuring topless Overwatch male characters doing fashionable posts were a big hit for both the male and female Overwatch fans. There was also some gender bender conversations for Overwatch characters such as Mercy, Symmetra and Tracer, and they boggled the mind.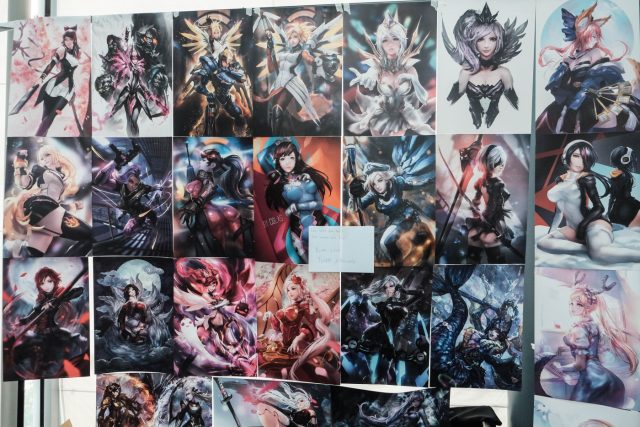 I saw this spectacular wall of prints, which featured popular video game characters from Overwatch, Nier Automata and League of Legends. Something about these art just makes me want to buy them all, especially the Pharah and Mercy art print.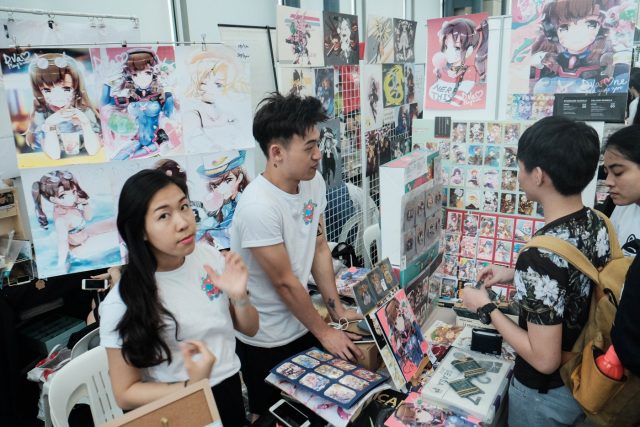 Another popular booth at the Doujin Market 2017 was Finger and Fish, who flew here all the way from Hong Kong for the event. There, "Play to Win", a D.Va-themed art book was available for sale at $15, or $30 if bundled with a metal keychain and a set of cards.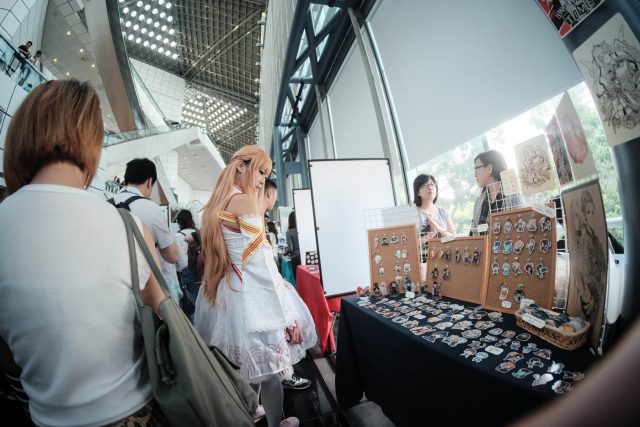 As the Doujin Market was always super packed, the cosplayers at the event were very wise and wore comfortable costumes suitable for navigating through crowds.  Thankfully, there wasn't any chunky armored cosplayer blocking the traffic flow of the event.
It wasn't just the Overwatch merchandise trending at the booths. Overwatch characters, especially D.Va, were also popular choices for cosplayers at Doujin Market 2017.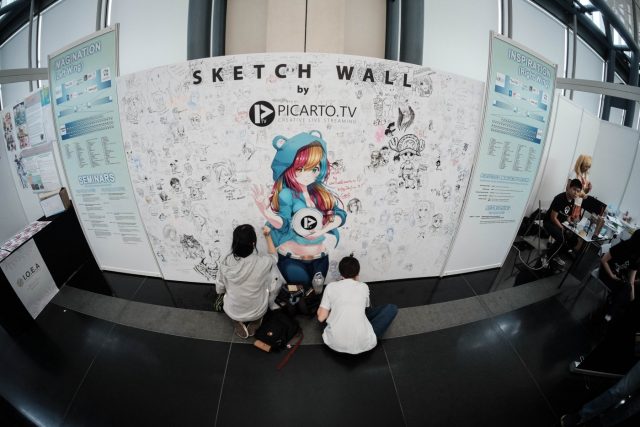 Of course, no Doujin related event is complete without a sketch wall for all the talents to showcase their talents. After walking two rounds there, I bought the Star Wars Sticker set, a "Play-to-Win" D.Va Artbook bundle and a limited 2015 edition print of Spidey and Venom web-swinging in front of the Singapore Merlion.
SnapSniper is an avid geek who is both a huge fan of games and an even bigger Star Wars fan.
---

Drop a Facebook comment below!