We're already well into the second month of this year, but it's still not too late to take a look at what there is to come. It looks like 2018 will be an exciting year for movies, where fans of all genres will have their film appetites satisfied with what's in store.
With so many movies coming out this year, here's our list of the most anticipated and certified geek-worthy films to catch in 2018!
---
Annihilation (February 22)
Based on the Jeff VanderMeer novel, Annihilation is a story about a biologist (Natalie Portman) uncovering the hidden secrets in a mysterious environmental disaster zone. Looking forward to seeing a powerful all-female main cast take the lead in this sci-fi adventure!
---
Mute (February 23)
Riding the cyberpunk hype train alongside Altered Carbon and Blade Runner 2049, this Netflix original starring Alexander Skarsgård and Paul Rudd takes us to Berlin in 2052. Let's hope director Duncan Jones can work his sci-fi movie-making magic once again like he did with his award-winning film Moon.
---
Red Sparrow (March 2)
Jennifer Lawrence stars as a prima ballerina who completes the torturous Sparrow school training to become a Russian spy, highly skilled in seductive manipulation and combat. We shall find out if Jennifer can pull off an authentic Russian accent in this intelligence cat-and-mouse game between the Russians and the CIA.
---
A Wrinkle in Time (March 9)
It's been a few years since we've had a live-action Disney film that wasn't a sequel or remake of a fairytale. The beloved 1962 novel is a children's classic about a young girl searching her missing father, aided by three astral travellers. We'll just have to wait and see whether Disney can live up to the expectations of ardent book fans!
---
Tomb Raider (March 16)
Video game to movie adaptations have often fallen short, and previous efforts to bring this massive franchise to life were no different. We're glad that Tomb Raider has been given another chance as a film, and Alicia Vikander certainly looks the part as Lara Croft. Let's just hope it can deliver on all that action-packed adventure.
---
Sherlock Gnomes (March 22)
The classic detective Sherlock Holmes, now in gnome form? Sequel to the whimsical Gnomeo & Juliet, Sherlock Gnomes (Johnny Depp) is on the mysterious case of missing gnomes. It looks to be a lighthearted and fun time for the whole family.
---
Pacific Rim: Uprising (March 23)
Giant monsters and kickass Jaegers galore! It's 10 years later and chaos ensues when the Breach reopens. We see a fresh-faced cast taking the reigns in this explosive sequel featuring John Boyega, Scott Eastwood, and Cailee Spaeny as the next generation of Jaeger pilots.
---
Isle of Dogs (March 23)
Wes Anderson, stop-motion animation, dogs. Need we say more? This film, brimming with Anderson's imaginative style and unique aesthetic, is set in a dystopian future Japan where dogs have been exiled to an island due to 'canine flu'.
---
Ready Player One (March 30)
Based on the bestselling novel by Ernest Cline, this is just about the ultimate geek movie to be made, directed by the one and only Steven Spielberg. Set in dystopian Earth wrecked by an energy crisis, Wade Watts (Tye Sheridan) and friends compete with the world in the virtual reality game OASIS. It's jam-packed with neat cultural references, so try and see how many you can spot!
---
Rampage (April 20)
Dwayne "The Rock" Johnson's acting career is on fire these days. This time, he's a primatologist taking on genetically-mutated bloodthirsty animals that are tearing across North America.
---
Avengers: Infinity War (April 26)
It's one of the most highly-anticipated film of the year. All our favourite Marvel heroes join forces to stop Thanos before he completes the Infinity Gauntlet and destroys the universe. The end is nigh, the stakes are high, and we absolutely cannot wait to watch the whole gang in action.
---
Slender Man (May 17)
Remember Slender Man, the creepy, suit-wearing, faceless stalker? After circling the Internet 10 years ago, the urban legend is back in all his horrific splendour, hunting down small-town teenagers one by one.
---
Deadpool 2 (May 18)
Ryan Reynolds returns as the merc with a mouth, along with favourites Negasonic Teenage Warhead and Colossus. With so many Marvel films coming out this year, Deadpool 2 will bring a refreshing dose of 4th-wall breakage and foul-mouthed humour. More of the exciting Bob Ross-esque painting action like in the trailer would be great too, thanks.
---
Solo: A Star Wars Story (May 25)
After already having 9 films in the expansive Star Wars franchise, we're now travelling to a galaxy even further, further away back in time to the roots of Han Solo. Alden Ehrenreich has been tasked with playing the young smuggler, and fingers crossed he gives us a great performance.
---
Ocean's 8 (June 8)
The fourth installment of the hit heist comedy series Ocean's Eleven, but with a kickass all-female cast instead. Sandra Bullock as a criminal mastermind, assembling her unbelievably fierce crew of women to pull off the ultimate heist at the New York Met Gala? Bring it on.
---
The Incredibles 2 (June 15)
It's been 14 years since The Incredibles, 14! We've waited long enough to see our favourite family of supers, who are struggling to maintain ordinary lives as Mr. Incredible becomes a stay-at-home dad and Elastigirl continues to fight crime. They must all work together to defeat the Underminer, and this might just include adorable baby Jack-Jack who is discovering his crazy new powers.
---
Jurassic World: Fallen Kingdom (June 22)
We're glad to see Chris Pratt and Bryce Dallas Howard reprise their roles! Dinosaurs have been roaming Isla Nublar freely since the park was destroyed, but an impending volcanic eruption threatens to wipe them out the second time.
---
Ant-Man and the Wasp (July 6)
The original Ant-Man was a small fry in the greater scheme of the Marvel universe, but Paul Rudd's charming performance had us wanting more. As he tries to balance being a father and his responsibilities as Ant-Man, a new mission requires him to pair up with Hope Pym, who has a fancy new suit as the Wasp.
---
Hotel Transylvania 3: Summer Vacation (July 13)
The third installment in the whimsical Hotel Transylvania franchise takes us out of the hotel and onto a cruise ship instead, where Count Dracula (Adam Sandler) unwittingly falls for the ship's captain.
---
Mission: Impossible – Fallout (July 27)
The Mission Impossible series has been going strong since 1996, and it's back for its sixth romp. Tom Cruise is joined by Rebecca Ferguson, Ving Rhames, Simon Pegg, and Henry Cavill for another round of daredevil stunts and action.
---
The Darkest Minds (August 3)
Now that the Maze Runner film trilogy is done and dusted, The Darkest Minds is the latest dystopian YA series to take the stage. Based on the novel by Alexandra Bracken, it tells the tale of a future America where a disease has wiped out majority of the children, while the remaining survivors are placed into rehabilitation camps and begin to develop superpowers.
---
The Happytime Murders (August 17)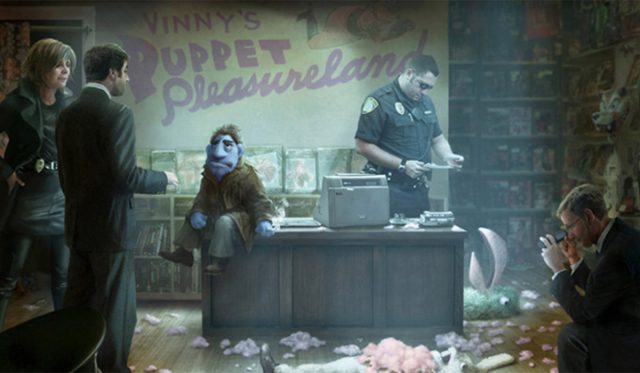 Think the Muppets, but as a detective comedy/thriller. In a world where puppets co-exist with humans, disgraced cop Phil Phillips (Bill Barretta) and his partner Detective Edwards (Melissa McCarthy) scramble to find a serial killer who's after the cast of television show The Happytime Gang.
---
The Predator (September 14)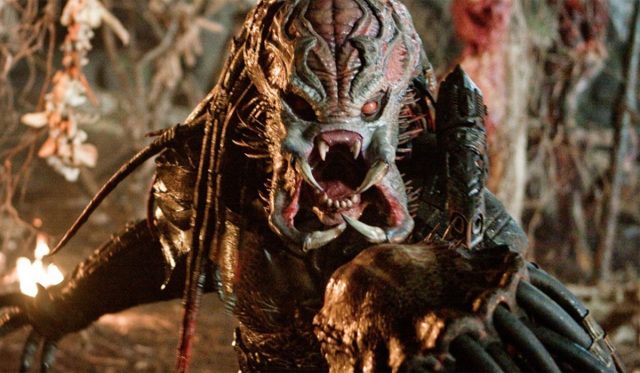 It's the fourth film in this grisly franchise, but it's set in between the events of Predators 2 and Predators. Unclear naming conventions aside, the writers are hoping to deliver something fresh and different for this installment starring Boyd Holbrook, Olivia Munn, and Trevante Rhodes.
---
Venom (October 5)
Infamous archenemy of Spider-Man and nightmarish alien Venom finally gets his own film! It's rare that we get a comic book movie based on a villain instead of a superhero, so this is quite the treat. Even though we don't see Venom himself in the teaser trailer, we have high hopes for Tom Hardy!
---
X-Men: Dark Phoenix (November 2)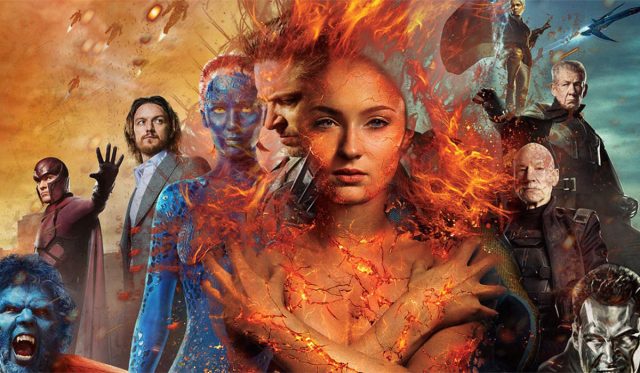 As the follow-up to X-Men: Apocalypse, it is centered on Sophie Turner as Jean Grey, who loses control after being hit by a solar flare and unleashes her Dark Phoenix persona. Turner reportedly studied schizophrenia and personality disorders in preparation for the role, so let's hope she can use that to bring Jean Grey's conflicting personas to life.
---
The Nutcracker and the Four Realms (November 2)
A darker twist on the classic tale and the Tchaikovsky ballet, Disney is pulling out all the stops with this star-studded cast consisting of Keira Knightley, Mackenzie Foy, Helen Mirren, and Morgan Freeman. We're in awe of the stunning visuals and extravagant costumes in the trailer, so this is definitely one to watch.
---
Fantastic Beasts: The Crimes of Grindelwald (November 16)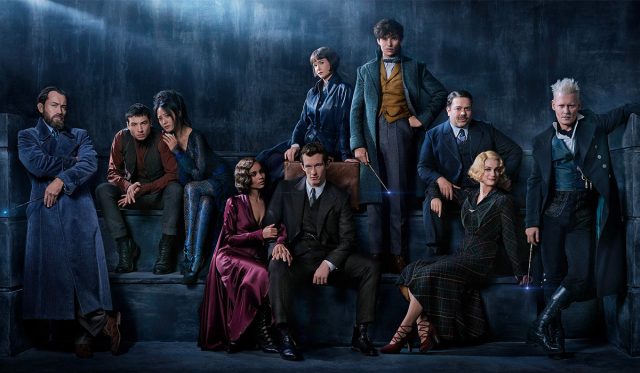 Despite the controversial casting of Johnny Depp as Grindelwald, this Fantastic Beasts sequel is still highly anticipated. The remarkable Eddie Redmayne returns as magizoologist Newt Scamander who joins forces with a young Albus Dumbledore (Jude Law) to thwart the dangerous dark wizard. Get your wands at the ready as we continue our journey through this magical world!
---
Ralph Breaks the Internet: Wreck-It Ralph 2 (November 21)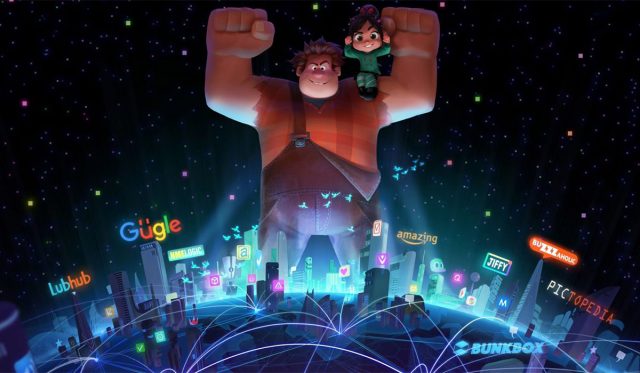 Following the massive success of Wreck-It-Ralph, the loveable bad guy is back and now has to contend with the intimidating realm of the Internet after the arcade gets connected to a Wi-Fi router. We expect more witty gags and hidden easter eggs as Ralph and his best friend Vanellope encounter new worlds and characters, including all the Disney princesses!
---
Spider-Man: Into the Spider-Verse (December 14)
Do we really need another Spiderman reboot? Maybe, maybe not, but we're getting one anyway, and this time in animated form. It offers a different take though, as it explores a fresh and limitless Spider-verse where more than one may don the mask.
---
Mortal Engines (December 14)
Think Mad Max: Fury Road meets steampunk. Interested yet? Based on the novel by Philip Reeve, the film is written by Peter Jackson and set in a post-apocalyptic world where the desolate landscape forces entire cities to be on wheels, and they fight for survival by devouring smaller traction towns for resources.
---
Alita: Battle Angel (December 21)
Alita (Rosa Salazar) is a restored cyborg with no memories of her past life, and as she navigates her new life she slowly uncovers her mysterious past and extraordinary abilities. Her huge, anime-like eyes are an interesting choice, but we can't wait to see what the amazing James Cameron can bring with this manga adaptation.
---
Aquaman (December 21)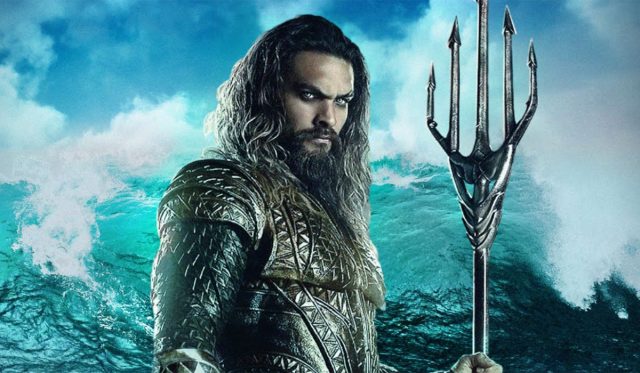 Aquaman is DC's only offering this year, following a successful 2017 with Wonder Woman and Justice League. Jason Momoa, with his Hawaiian descent and buff physique, is absolutely perfect for the role of Aquaman. The Atlantean King finally gets his own feature film, and we are looking forward to nothing short of awesome.
---
Bumblebee: The Movie (December 21)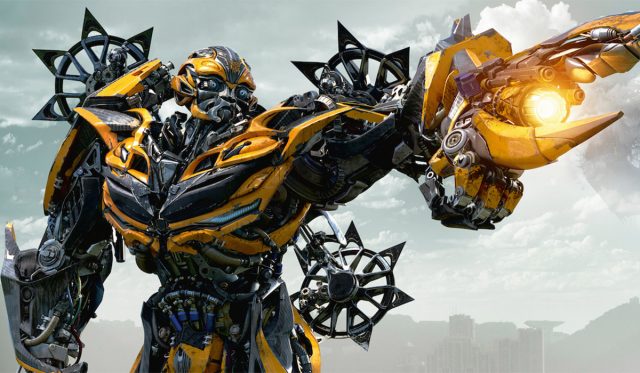 A Transformers film not directed by Michael Bay? What! You heard that right, this spin-off will instead be directed by Travis Knight, although Bay will still be producing. Starring Hailee Steinfeld and John Cena, we see our favourite yellow Autobot twenty years before the events of the first film as he takes refuge in California. For the fans, this will be the final movie in the Bayverse, as the movie franchise is up for a reboot. Yay!
---
Mary Poppins Returns (December 25)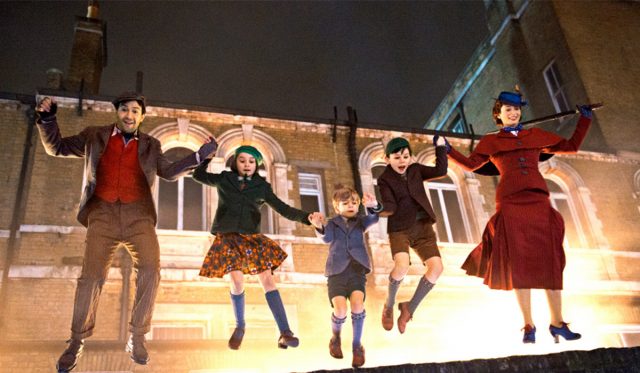 We end off the year with a supercalifragilisticexpialidocious bang! Emily Blunt is a wonderful choice for the role of the enigmatic magical nanny in this remake, set 25 years after the original 1964 film where Mary Poppins re-visits the Banks family. We look forward to seeing Lin Manuel-Miranda and Meryl Streep as well in this family-friendly musical just in time for Christmas.
---
Did we miss out on any flicks? Let us know!
---

Drop a Facebook comment below!