The Warhammer universe has given birth to many a different game in various genres, and if you wanted a 2D run-and-gun platformer to satisfy your bloodlust, then Rogueside's Warhammer 40,000: Shootas, Blood & Teef should be the perfect cure for that problem. At this year's Warhammer Skulls showcase, we finally get a release date alongside a new gameplay trailer.
Naturally, for a game about an Ork invasion, Warhammer 40,000: Shootas, Blood & Teef will launch on 20 October. Platforms include PC, PS4, PS5, Xbox One, Xbox Series X|S, and the Nintendo Switch.
Players can expect classic 2D side-scrolling goodness, filled with intense action, funny one-liners, screaming deaths and comical dialogues, and pick from four different classes, each with their own unique toolkit.
The arsenal to choose from will be extensive as well, and at the right time, you can unleash your Waaagh to inflict carnage and rain destruction on those unfortunate enough to stand in your way. You do not have to do it along either, as Warhammer 40,000: Shootas, Blood & Teef supports up to four-player co-op both online and locally. There's even a PvP mode if you are in the mood.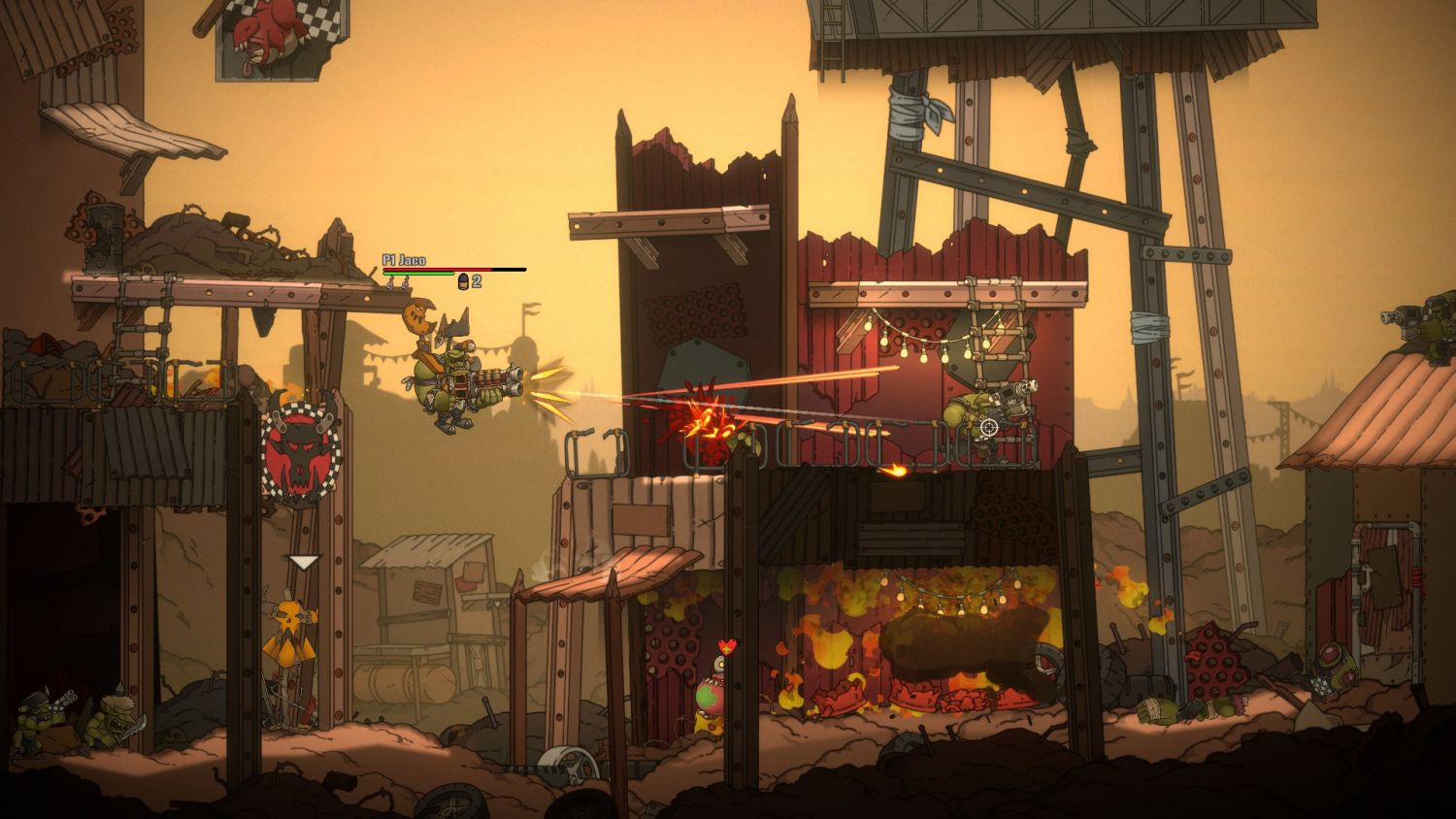 If you are still on the fence, head on over to Steam for a brand new demo of the game. The Weirdboy class can be unlocked and tested out, and this should get you ready for October's launch.
---

Drop a Facebook comment below!