As Solo: A Star Wars Story comes out later this month, these are our picks for you and your partner-in-crime, to show off your distaste for authority without being called out for it.
---
100% silk, hand-made in Italy and as classy as it gets. You can hardly even make out the pattern of the Corellian cargo vessel on this one. Perfect for the "tie fighters" stuck in the corporate realm with a dress code.
Buy it at ThinkGeek for US$54.99.
---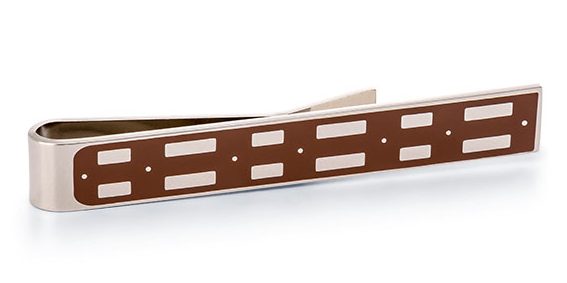 Chewy has always been Han's sidekick, and how appropriate it is to have an accessory to support the above tie. You can also wear it with the other ordinary (boring!) ties that you have.
Available for US$39.99 at ThinkGeek.
---
A great looking watch complements and completes your overall look, and this Han Solo edition of the Nixon 51-30 GMT is a real looker. It features subtle details such as the Falcon on the second hand, measurements in Parsecs on the bezel and an engraving of the Falcon's record breaking Kessel Run on the back plate. Aside from its looks, it also functions well with a Miyota Japanese quartz movement, stainless steel body construction and water resistance of 300m.
Buy this hunk 'o junk at for US$419.99 now.
---
While most of us use an electronic device to take our notes nowadays, using the traditional pen and paper is still not out of fashion. Show off your sophisticated side and display your love for Star Wars with these, and maybe you'll impress your boss enough for a cup of coffee.
Buy them at Amazon for US$12.50. Available in two editions.
---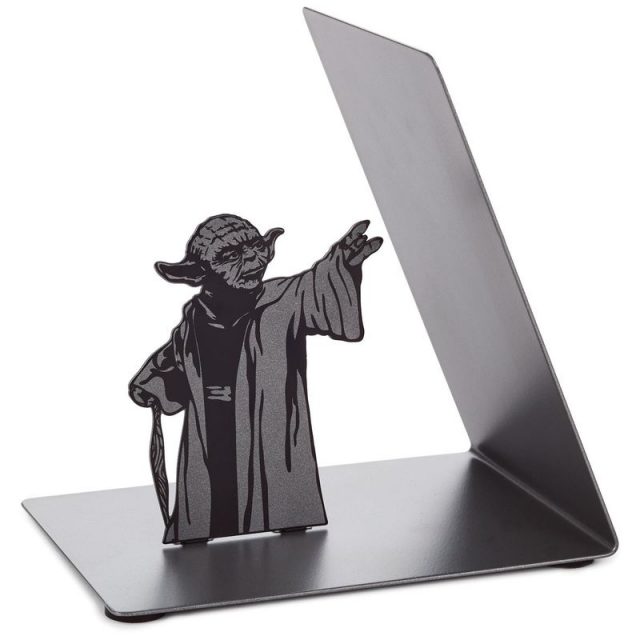 No better way to display the sacred Jedi texts or your favourite novels than using the Force! The slanted design makes it look like Yoda's keeping your books afloat, and makes a great geeky centrepiece for your bookshelf.
Available for US$19.99 from Hallmark.
---
Movie art books are great conversation starters when guests come over to your crib, so get people talking with the official movie art book for Solo: A Star Wars Story.
Get one for your coffee table for US$36.
---
Tastefully designed with Han and Lando as an inspiration, this pair of highball glasses are perfect for serving your favourite cocktails in as you try to impress your date with your mixing skills.
Buy them at ThinkGeek for US$7.99 each.
---
Seeing Han frozen in carbonite is never a pleasant sight, but perhaps you would be okay after a few drinks to mourn over it. Don't drink solo again as you make a few friends with a handy bottle opener at hand.
---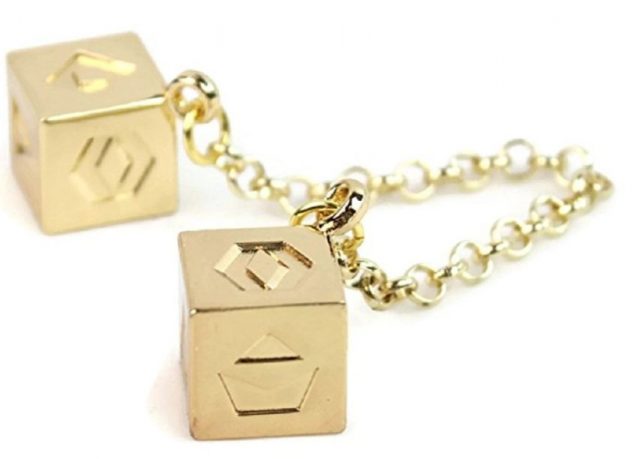 Dice up your windscreen with these hanging from your mirror, just as Han did in A New Hope. Maybe they'll even give you just enough luck to keep you away from road accidents.
Buy your pair here at US$13.99.
---
For the ultimate Han Solo fan, there has to be a Millenium Falcon centrepiece in his collection. For those who have smuggled enough Imperial goods to afford it, the LEGO Ultimate Collector Series Millienium Falcon is a must buy. Consisting of 7541 pieces, it is one of the largest LEGO sets made and makes an impressive set for any collector.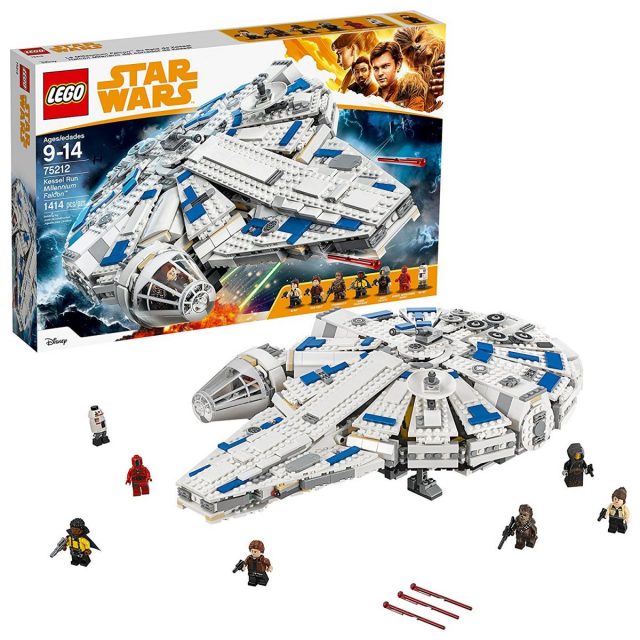 For those less abundant in Imperial credits, the recently released Kessel Run Millenium Falcon may be more within reach. It features the Falcon's original colour as it made its record-breaking run, along with mini-figures of its original crew.
Get the UCS edition here at US$799.99,  Or the Kessel Run version at US$169.95.
---
Of course, we should not leave out the female fans, and there are plenty of Star Wars merchandise to sift through. These are our picks for the discerning female fan.
Princess Leia is a revered icon in the Star Wars universe, simply because of her feistiness and grit. Pay homage to the late Carrie Fisher's character with this pair of pendants and may you embody Leia's spirit of perseverance and undying hope.
Available at ThinkGeek for US$24.99.
---
Leia did not have any ink on her in the movies, but you know for sure that she would have gotten some if she was not the daughter of a diplomat. This tattoo-style design reminds you of how much of a bad-ass Leia was. It is crafted with faux leather, fits a 15" laptop, and is plain black at the back with a tiny Star Wars nameplate, just in case you need to be incognito to avoid those pesky Stormtroopers.
Get one at ThinkGeek for US$69.99. 
---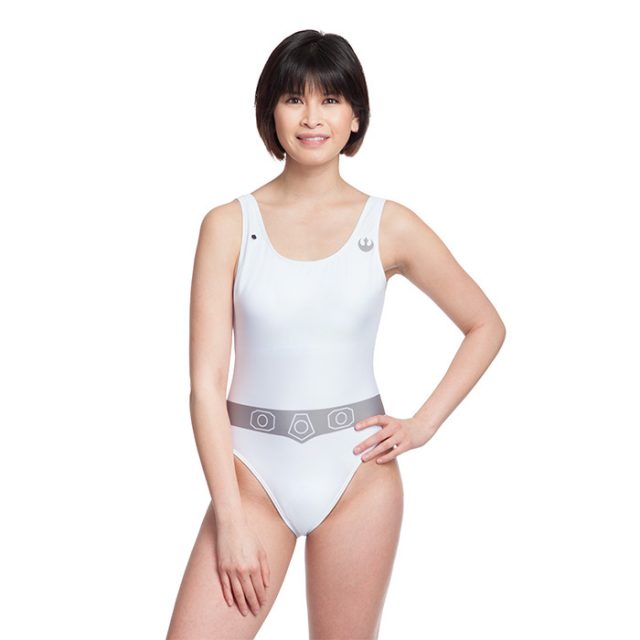 Leia's slave outfit may be sexy, but it is guaranteed to draw unwanted attention if you were to wear it at the pool. This swimsuit inspired by Leia's iconic look from A New Hope, is more tasteful by our standards.
---
Despite the abysmal amount of hype that has been generated around Solo, its pre-sales numbers are looking surprisingly good (beating out Black Panther). We hope our little list has gotten you slightly more pumped up for the movie as it releases at the end of this month!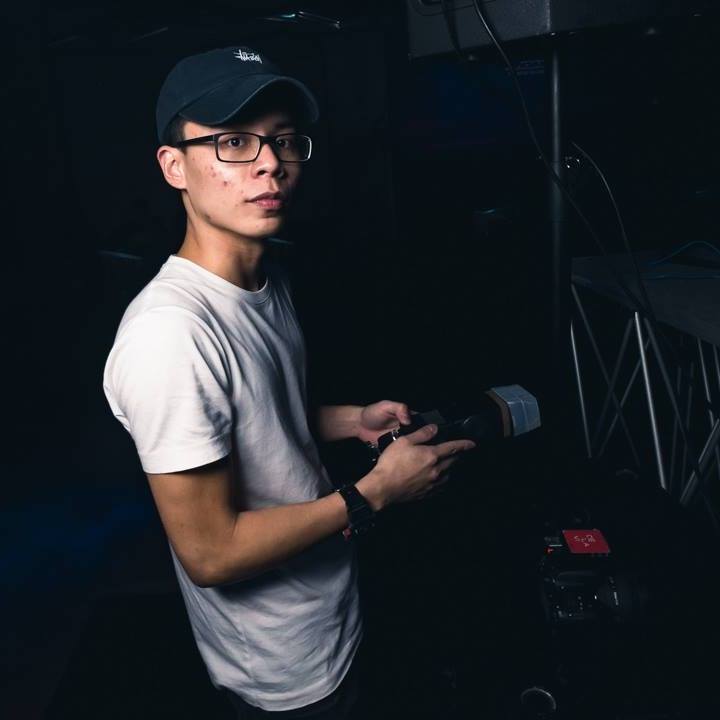 Timothy is a freelance photographer and fellow geek. His professional work spans many genres and he shoots on film for leisure.
---

Drop a Facebook comment below!
---