Apple kicked off the 2018 World Wide Developer Conference (WWDC) with a slew of new software features to show off for their existing devices. The announcements this year point to Apple's commitment to strengthening the ecosystem, where a seamless integration of software and hardware is essential to differentiating itself from its competitors.
This means that there are no exciting hardware updates this year, but a bigger focus on the subtle quality-of-life improvements to keep its users satisfied.
iOS 12
A new update to iOS is not always welcome (or applicable) to all users, especially those on older devices. Apple's update to iOS 12 is available for all iPhones and iPads from the iPhone 5S onwards, and it promises performance improvements to make your device run faster and more responsively.
Group Facetime
Facetime now allows you to host a video conference with up to 32 people at once. The new Group Facetime allows you join in a group conversation from any Apple device; iPhone, iPad, Mac and even Apple Watch. The user interface has been redesigned to accommodate the new feature, and using on-device intelligence, the most prominent speakers in the call would be displayed most upfront.
Memoji
You are now no longer restricted to being a cat, dog or poop Animoji. The character set has been expanded, and now you can be a koala, tiger or even a T-Rex.
The new Memoji, allows the user to design an personalised avatar of themselves. The digital mask can then be applied to your iMessage texts and now, Facetime too. All Animoji and Memoji are also able to feature winks and tongue detection to capture even more expressions.
However, as per Animoji, all this is only available on the iPhone X due to hardware restrictions.
Intelligent Tracking Protection
Apple has always been a champion of personal data protection, and with all the security and privacy concerns plaguing the internet recently, it is no surprise that iOS 12 brings with it enhanced privacy and security updates.
The Safari browser is now updated with Intelligent Tracking Prevention, which helps block social media "Like" or "Share" buttons and comment widgets from tracking users without permission. It also presents simplified system information when you browse the web, preventing you from being tracked based on your system configuration.
The browser also automatically creates, auto-fills and stores strong passwords when users create new online accounts and flags reused passwords so users can change them.
This feature seems to only be incorporated into Safari, so regular browsing of your Facebook feed through the app might still be susceptible to the Zucc spying on you.
watchOS 5
Apple Watch is now an even stronger companion for fitness, communication and quick access to information with a host of new features that comes with the update to watchOS 5.
The gamification of fitness apps, by adding goals and being able to compete with friends, is something Apple identifies with. Activity Sharing now allows users to compete with friends in a seven day Activity competition, earning points for closing their Activity Rings daily.
It also introduces a range of features to accommodate your fitness routines; Cadence and pace alarms for runner, auto-workout detection, and Siri now acts as a better personal assistant showing information for routes, heart rate, and travel time as it learns your daily routines.
Walkie-Talkie
The new Walkie-Talkie app on watchOS 5 allows you to use your Apple Watch as (wait for it…) a Walkie-Talkie.
With a tap on the screen, you are able to send voice messages to your friends and family through the app. This new watch-to-watch connection is fast, personal and can be activated between any compatible Apple Watch users around the world (over a Wi-Fi or cellular network of course).
macOS Mojave
"Are you merging iOS and macOS?… NO."
Senior Vice President of Software Engineering, Craig Federighi had to address that question towards the end of his keynote, and affirms Apple's decision to keep both operating systems separate.
The new macOS Mojave (10.14) comes to replace the macOS High Sierra from last year, bringing with it plenty of new desktop-exclusive features. The new Dark Mode, essentially a dark-coloured theme for the UI in macOS, is finally introduced. All built-in apps will allow users to toggle between light and dark mode, while API support is available for developers who want to integrate this feature into their apps.
Desktop Stacks
Tired of tidying up your cluttered desktop every week or so? Apple introduces Stacks to macOS, which cleans up your desktop by grouping similar items by type, and expanding to show its contents when you click on them. Not a very exciting feature, but one users are sure to appreciate.
Mac App Store
The AppStore on iOS is widely used, but on the Mac, it is the opposite. Apple is hoping to change this by revamping its Mac App Store, and providing more support to developers to get their apps listed on it. The user interface is now more similar to the iOS AppStore, with tabs for discovery, work, play and creative apps. Apple is promising great new additions to the new Mac App Store, such as Microsoft Office and Adobe Lightroom CC (you know, stuff that should be on it already) to be added in the coming year.
Dolby Atmos on Apple TV
Apple TV is now updated with tvOS 12, introducing support for Dolby Atmos audio and software features like Apple TV Remote in your iOS device.
The iTunes store would be fully supporting 4K HDR content with Dolby Atmos audio, making it the largest library to do so. Apple TV 4K will also be the only streaming player both Dolby Vision and Dolby Atmos certified with tvOS 12, enabling user to get more out of their entertainment content.
While we do not see any exciting hardware announcements this year, it might be for the better. In an era of technology maturity, it is increasingly tougher to introduce jaw-dropping advancements with each new iteration of an iPhone or Macbook; Ensuring a smooth user experience is a more critical to retaining user loyalty, as compared to flashy new features.
Oh and did we mention you could now use your iPhone as a measuring tape?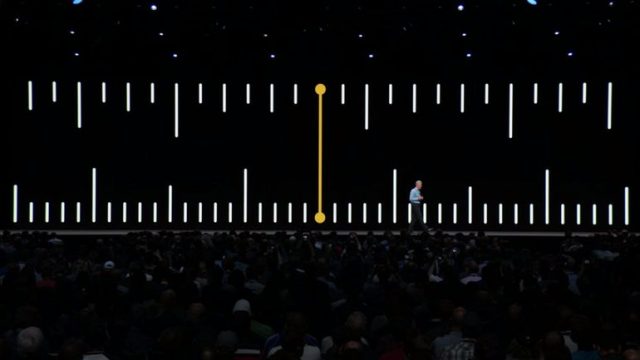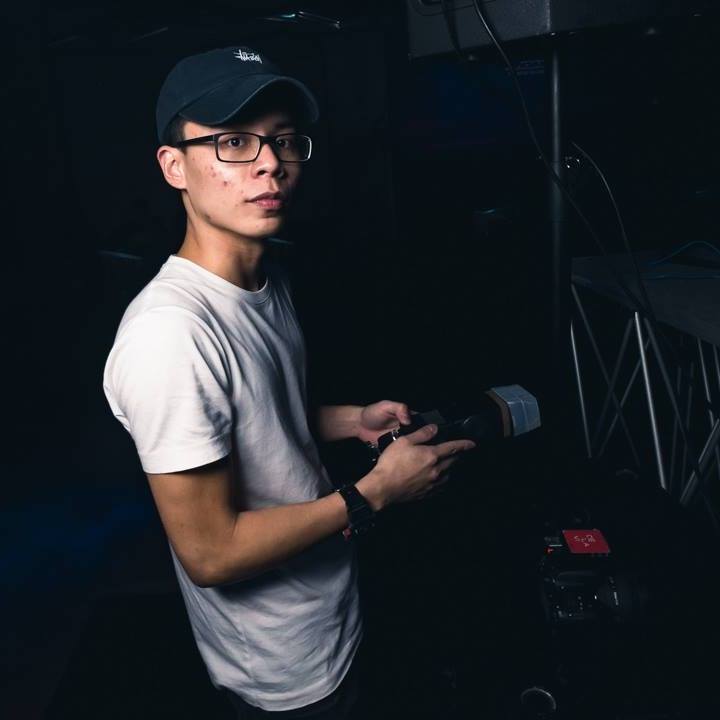 Timothy is an introvert who expresses himself through his work. When he is not working, he is actively trying to win that chicken dinner in PUBG. He also tries to be environmentally friendly by getting coffee with a BB-8 KeepCup.
---

Drop a Facebook comment below!