The Pokémon franchise has seen the release of a number of products and services, from games, to plushies, to themed cafes, so it should not come as too much of a surprise that die-hard Pokémon fans can now get married in an official Pokémon wedding.
Escrit, a Japanese wedding planning company, has recently teamed up with The Pokémon Company to offer soon-to-be bride and grooms an officially-licensed Pokémon-themed wedding.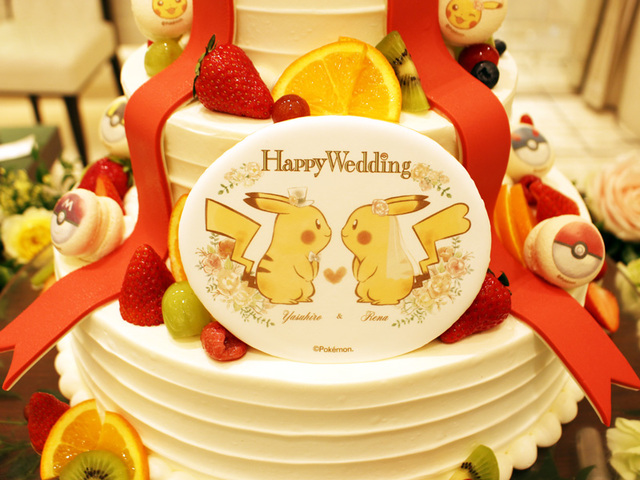 Aside from elaborate displays and Pokémon-inspired wedding food, the Pokémon-themed wedding will even come with the all-important wedding certificate covered in Pokemon. Now, who wouldn't want a pair of adorable Pikachus on your wedding certificate?
Perhaps the cherry on the cake is the fact that the bride and groom will get to walk down the aisle with not just one, but two Pikachu mascots, also dressed up as a bride and groom. Love is in the air and it seems the two Pikachus do not want to be left out.
Unfortunately for those who wish to hold an official Pokémon-themed wedding, you will have to fly to Japan for that as the service is currently only available there. It might take a while before you get to attend one in your own country.
Also, if a Pokémon themed wedding isn't up your alley, you might also want to consider holding a Final Fantasy 14-themed one.
---

Drop a Facebook comment below!