It can be difficult to keep track of multiple group chats at once, and the newest WhatsApp feature, Communities, seeks to offer a solution. Following an announcement earlier this year, the platform will start to roll it out in Singapore over the next few weeks.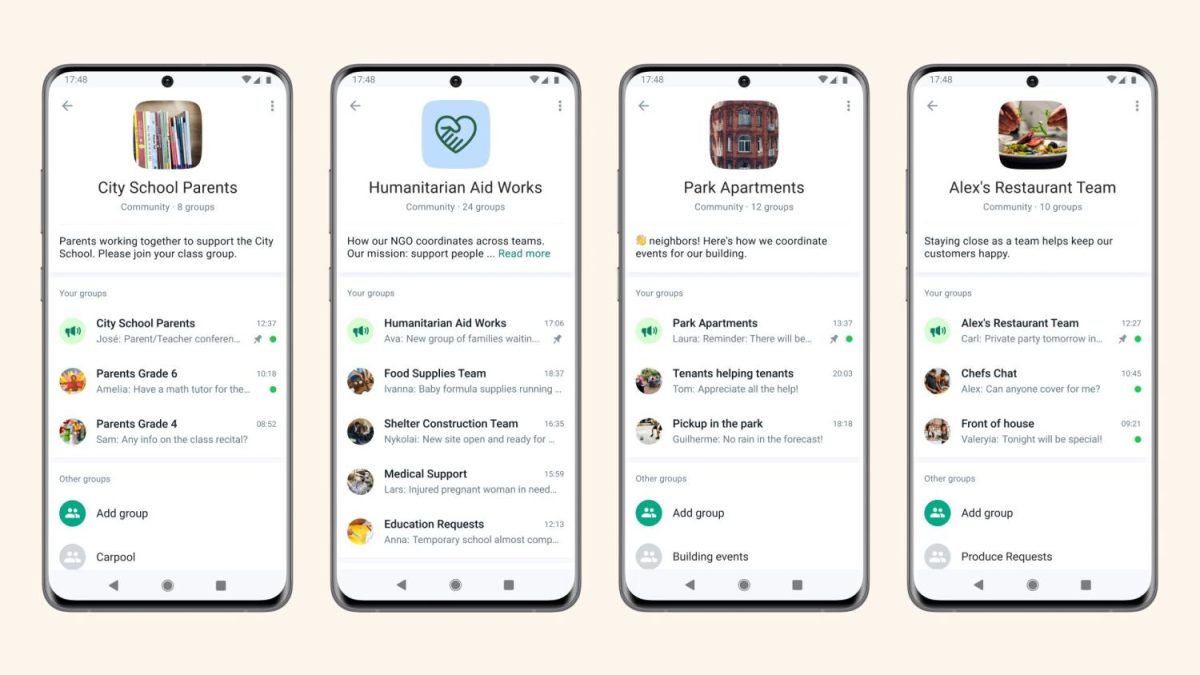 The tool is similar to the workings of a Discord channel, in which users will be able to house separate groups under one umbrella for more efficient organisation. Here's how it works: tap on the Communities tab at the top (Android phones) or bottom (iOS devices) of the chat list, and you'll be able to start one from scratch or add existing groups.
Within the community, members can easily switch between available groups to get the information they need. Admins, meanwhile, are given additional permissions, such as being able to send important updates and control where to disseminate them. As usual, messages will be protected by end-to-end encryption, so only members of the respective groups can view them.
Phone numbers will also be hidden from the Community, and are visible solely to admins and others in the same group. Problematic Communities that engage in abuse such as distributing child sexual abuse material, coordinating violence, human trafficking, and related activities will have its individual members and admins banned by WhatsApp, and the entire Community disbanded.
Launching alongside this new tool are three more features: the ability to create in-chat polls (just like in Telegram), 32-person video calling, and groups with up to 1,024 users. All of these are due to arrive in the coming weeks, and will require an update to the latest version.