Time and practice go a long way in performing better in games, but sometimes, what you really need is better gear to give you that edge.
Scuf Gaming, a maker of custom controllers for professional gaming, has unveiled SCUF Vantage, an officially-licensed PS4 controller. It's Xbox meets PlayStation, as the Vantage is a performance controller which sports many Xbox Elite-like features such as customisation options and paddles.
Players are able to configure the controller to suit their needs and optimise their gaming experience. The Vantage features additional side-mounted right and left buttons called "Sax" designed to fit with the natural placement of player's fingers, and removable vibration modules to make the controller lighter and ease hand fatigue.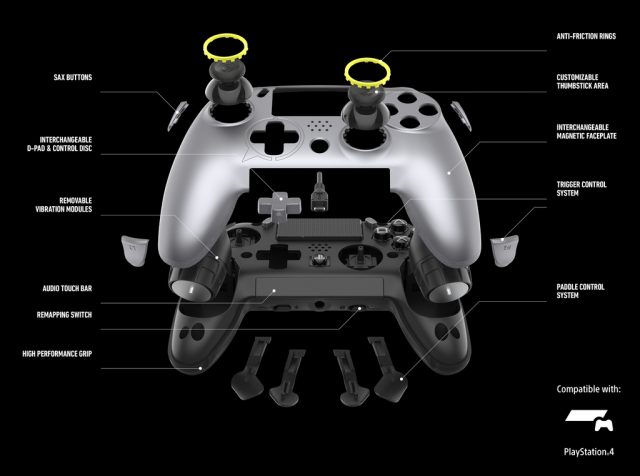 The controller's design can be personalised as the faceplate is also removable, allowing thumb sticks to be changed easily. For wired connections, players can easily adjust the volume by swiping an audio touch bar while keeping their hands on the controller.
Customisability is a priority for the Vantage, and many of the components of the controller were modularly designed and can be swapped out for players to tailor the controller to exactly how they need it. These components include:
Paddle control system with four removable back paddles
A quick-access remapping switch
Customizable thumb sticks with 3 different heights in either a concave or convex configuration
Adjustable Hair triggers
Trigger stops and extenders
Choice of D-pads
Interchangeable magnetic faceplate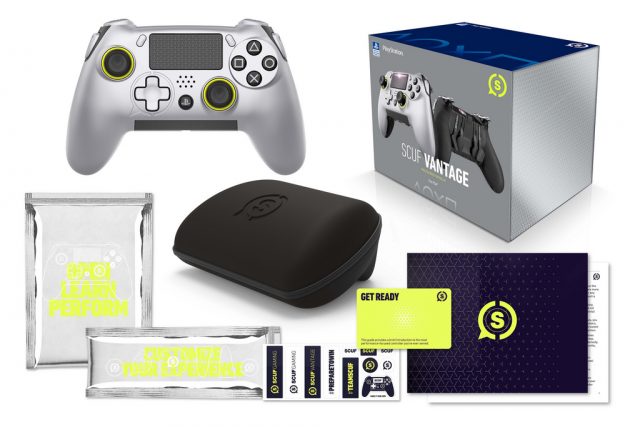 The SCUF Vantage will be launching in the U.S. on 31 August 2018, but is now available for pre-order on Scuf Gaming's store or Gamestop. There will be two versions on sale – a wired controller for US$169.99, and a wireless controller for US$199.99.