With just a short while to go before the next instalment of Ubisoft's storied Far Cry series arrives, anticipation is definitely high for fans. We definitely loved it in our early impressions and gameplay preview, and the upcoming Far Cry 6 Collector's Edition will be a flaming hot item you won't want to miss.
Launching on 7 October, the ultimate guerilla statement piece can be yours in this bundle. The Ultimate Edition of Far Cry 6 is yours for PC, PS4, or PS5, alongside the Season Pass, which contains the first three DLCs coming to the shooter.
That is not all, additional content comes via the Ultimate Pack, which contains:
The Vice Pack includes the "Miami Strip" outfit, "Skorpion" weapon, the convertible vehicle, The "Gold Bullion" weapon charm, The "Letter Opener" vehicle accessory and "Champagne" the classy but deadly white panther companion
The Croc Hunter Pack includes the "Bushwhacker" Outfit, "45/70" weapon, the off-road vehicle, the "Croc Tooth" weapon charm and the "45/70 Cartridge" vehicle accessory
The Jungle Expedition Pack includes the "Adventurer" Outfit, "SBS" weapon and the "Compass" weapon charm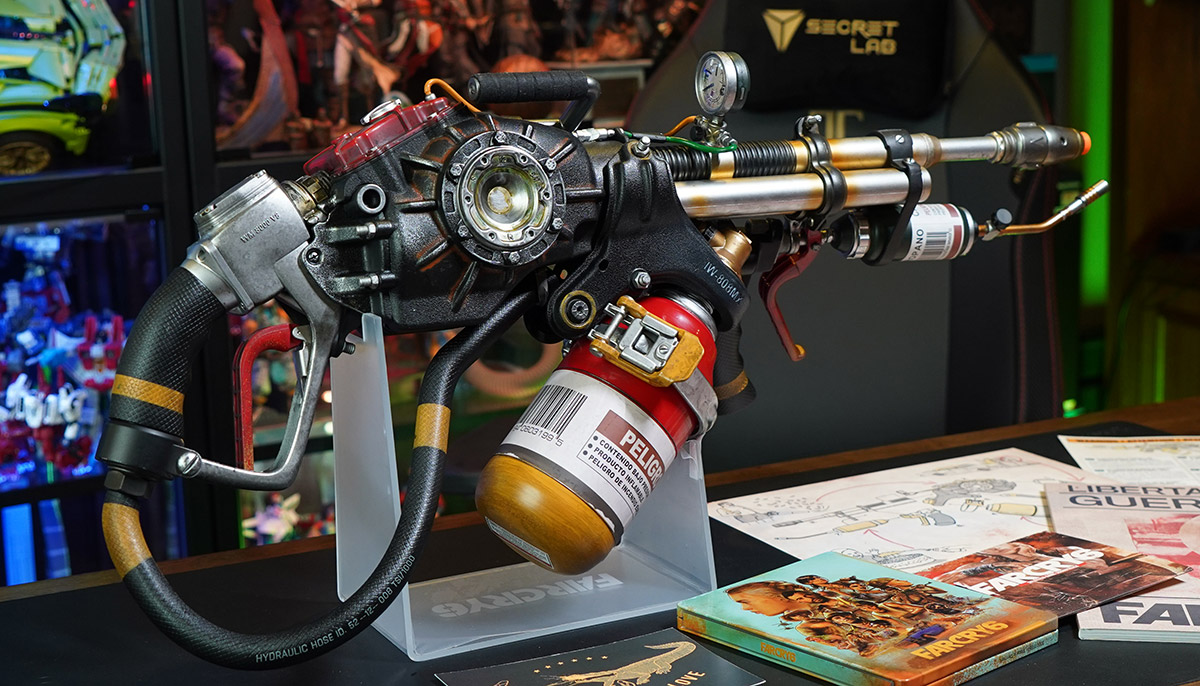 Outside of the game itself, the Far Cry 6 Collector's Edition has some toasty collectables in store too. Needless to say, the high-end replica of the Tostador weapon is the main spectacle. Made up of 7 different parts, you are going to have a good time assembling this 72cm long masterpiece. Even the "How To Assemble" instructions is illustrated by famous artist Tobatron.
That signature flair can be seen on the Far Cry 6 Collector's Case itself, with an exclusive steelbook housing your Ultimate Edition of the game.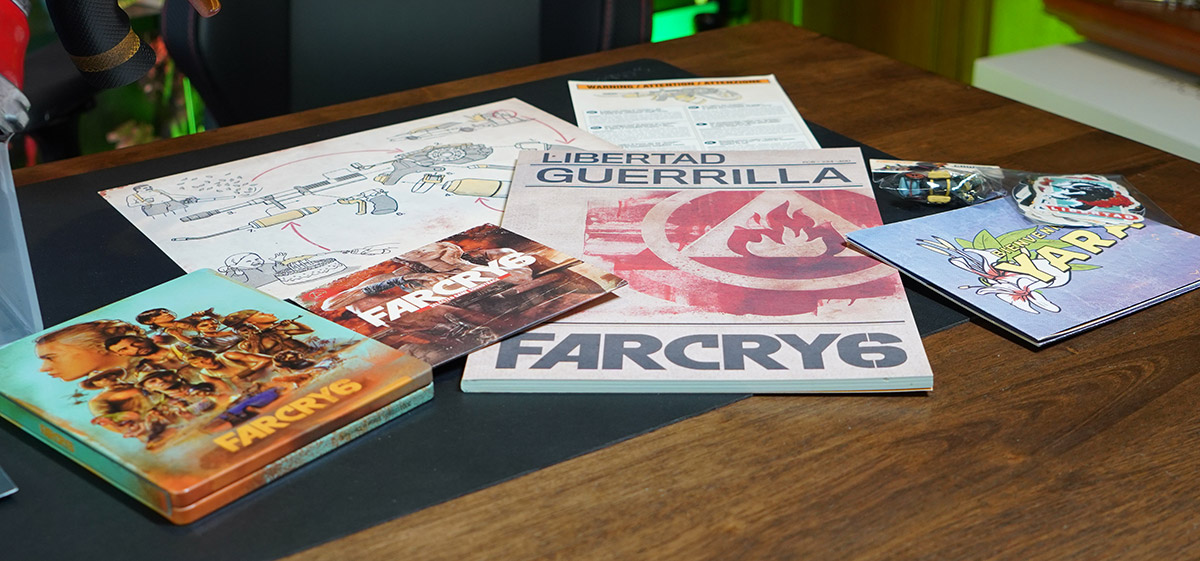 To round things off, your guerilla pack also contains:
A 64-page A4 format artbook featuring exclusive artworks.
A set of 10 stickers picturing the guerrilla movement and its distinctive vibes.
A world map.
A Chorizo keyring, the cutest yet most lethal dog on wheels!
A Selected Soundtrack of the game for you to jive to when you're not in Yara.
This Far Cry 6 Collector's Edition is available via Shopee for S$269.90, and is set to fly off the shelves, so you better move fast.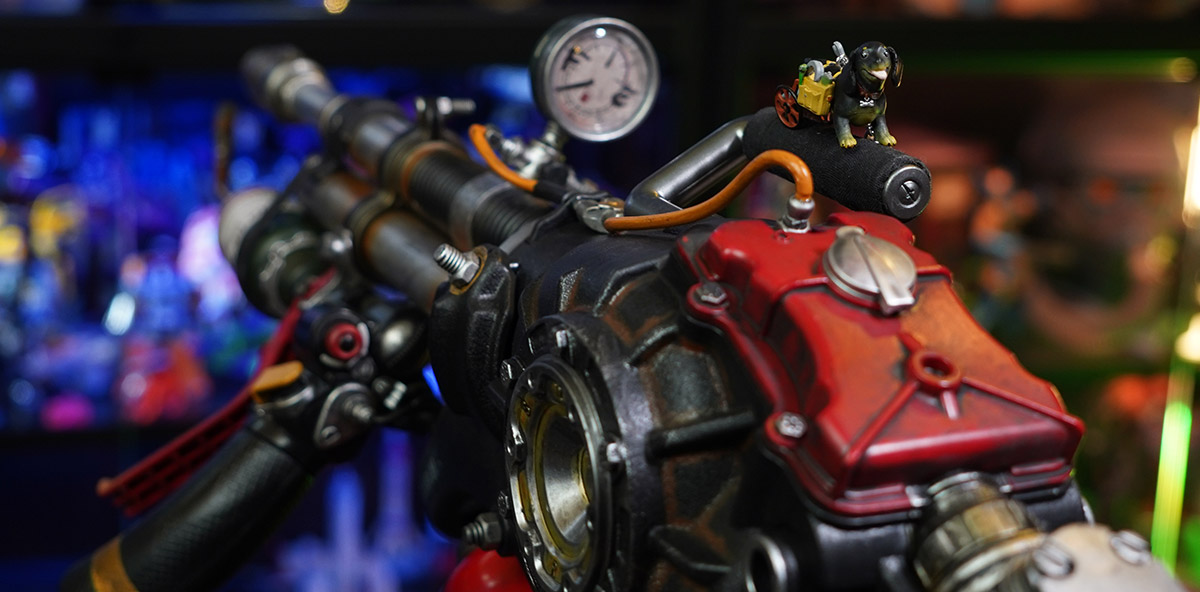 As a bonus, all pre-orders will get access to the Libertad Pack, which includes the "Libertad Outfit" for your loyal Chorizo and the state-of-the-art "Discos Locos", a weaponized disc launcher that will make your enemies dance on their own graves.
As a bonus, we also unboxed the Assassin's Creed Animus Collection – Master Assassin Ezio figurine, set for release on 14 October. Pre-order it now from Shopee for S$84.90.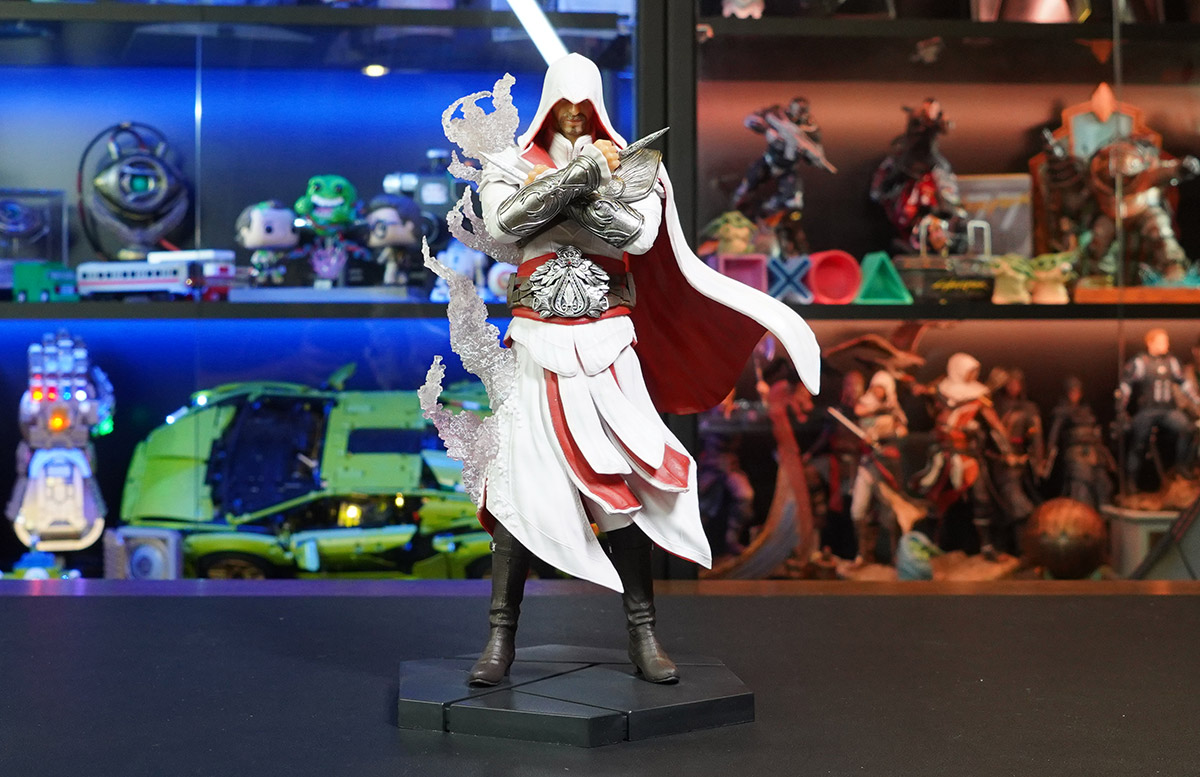 ---

Drop a Facebook comment below!