It has been quite some time now since we last saw anything of note for Ubisoft's upcoming Far Cry 6, but that has almost certainly whetted the appetite of fans everywhere even more. Apart from the massively positive reception towards the casting of Giancarlo Esposito as main villain Antón Castillo, the itch for more details needs to be scratched.
Thankfully, based upon a closed-doors presentation from the team, everything fans love about the series is getting more love, attention, and upgrades in Far Cry 6.
Yara, An Island Torn Apart
Like other entries of the long-running franchise, Far Cry 6 drops players into an environment primed for an explosive catalyst. The island nation of Yara is where we will find ourselves, up against a dictator and an army ready to stamp out any resistance.
As Ubisoft's Narrative Director Navid Khavari puts it, an "ambitious open-world" awaits, full of lush jungles, urban architecture, and plenty of room for fun and experimentation. Players will enter a Yara 50 years after a violent revolution, a powder keg on the verge of collapse, and you are the match.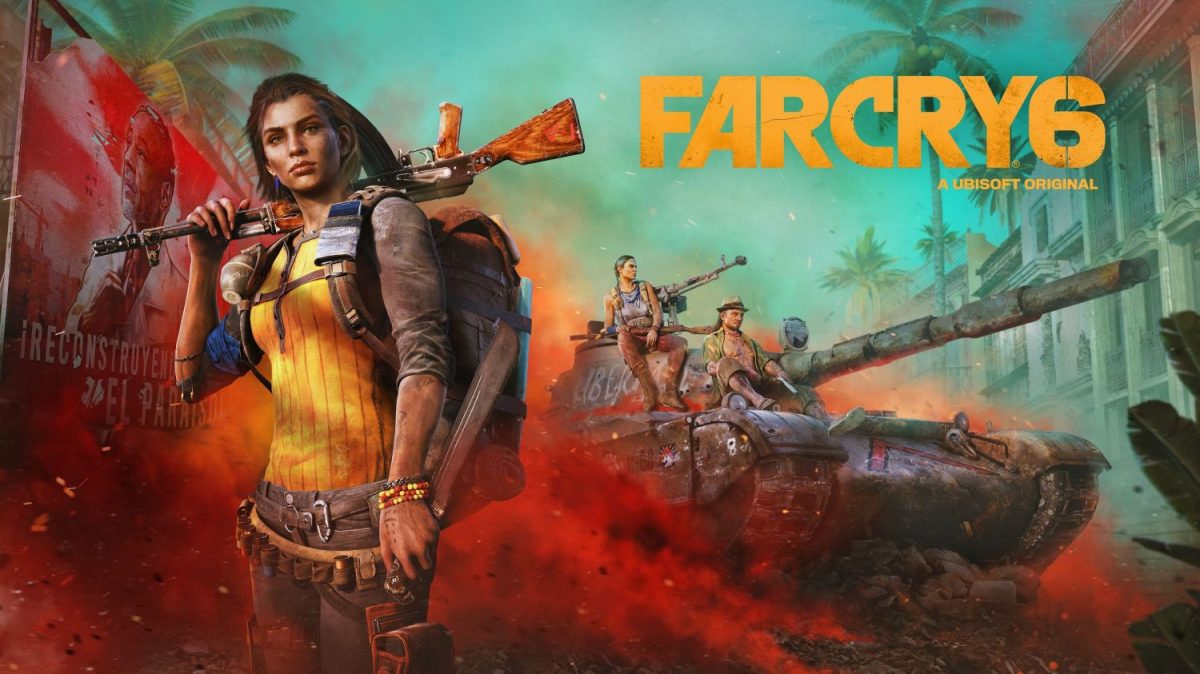 Amid the unhappiness and iron fist rule, a clash of the past, present, and future will shape this inevitable conflict. Players will possess the power of agency, aided by the various mechanics at play in Far Cry 6, and create the Yara of their dreams.
That usually means intense action, covert stealth, and set-piece moments of shock and awe representing the games' core DNA. Perhaps more encouragingly, the narrative and the characters are looking more realised as well.
Dani And The Libertad
Joining up with the freedom fighters known as the Libertad, players step into the shoes of Dani Rojas. A native born and raised, players will "witness the revolution through Dani's eyes right from the beginning," Associate Producer Nicola Jones explained.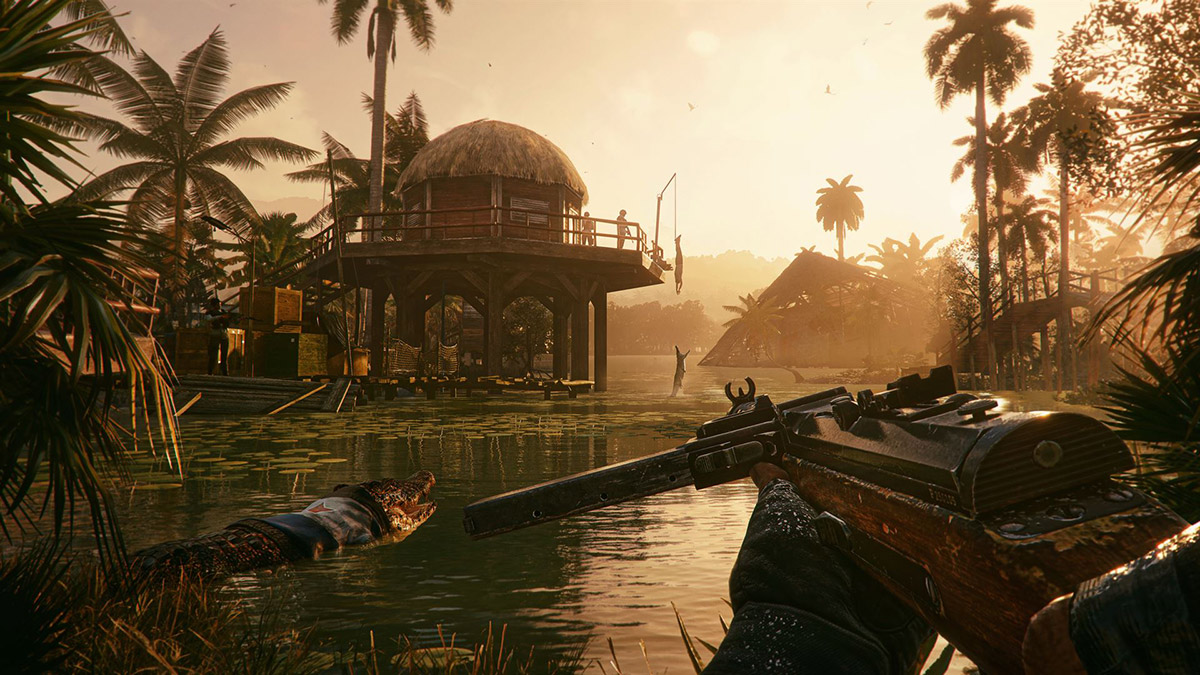 A former military drop-out, Rojas' aim was always to get off the island. However, the brutality of Castillo's regime threw that aim out the window, and it is now your job to push forward and bring him to his bloody knees.
To even the odds, you will have to count on some help. Continuing the game's tradition of colourful characters who continuously provide moments of poignancy, humour, and gravitas, the cast of characters shown during the presentation bodes well for the whole game.
Clara Garcia leads the Libertad, which is surprising, considering her upper-class heritage. Nevertheless, she brings a blend of steel and smarts to the guerilla fighters and counts on you to unite the people in the fight. The movement is backed up by guerilla spymaster Juan Cortez, who looks likely to be the primary source of laughs and hijinks. Despite his charm and laid-back nature, a history of revolution betrays a man hardened by the world.
Add to that more companions and adorable animal amigos like Guapo, the soldier-eating crocodile and Chorizo, the paraplegic puppy, and you are set for a roaring good time. That face sure can melt one's heart, and bite your head off too.
A World Worth Fighting For
The island of Yara is a dangerous place, whether it is the jungles or the modern world. When it comes to keeping the peace, the army Castillo has at his disposal is your biggest nightmare.
Checkpoints about the island give your enemies the means to control and contain threats like yourself, while flak cannons ensure that air superiority is theirs. The addictive outposts gameplay also makes a welcome return in Far Cry 6 in the form of FND bases. The player would be able to look forward to a variety of locations that have been taken over, and liberating these locations is key to the fight for freedom.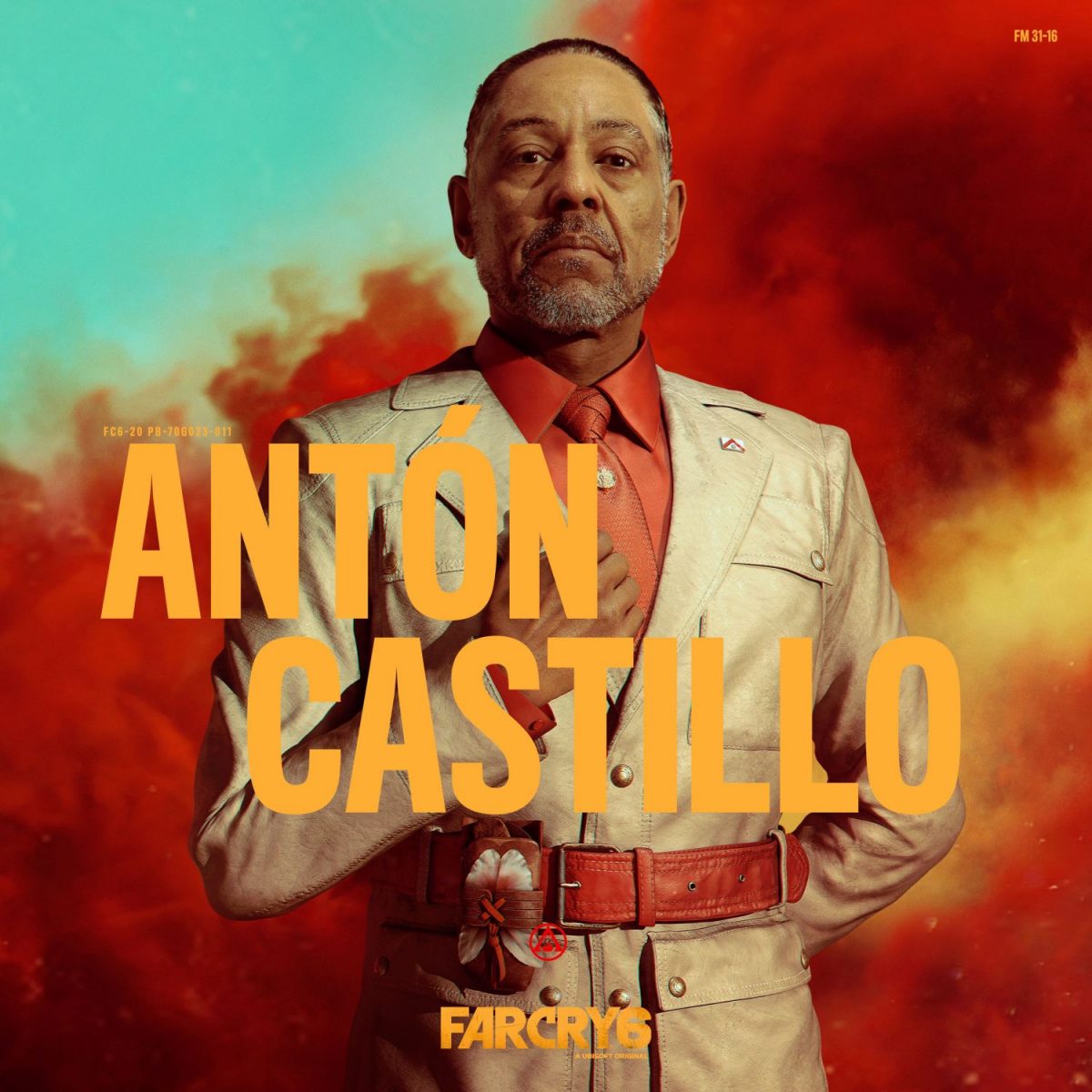 To get about the island of Yara, Rojas has some options. You could always make up the distance with the many vehicles around or take a lesser-known route through Guerilla Paths. Bypass military installations with a network of hidden paths, and find valuable gear to aid you in battle. Lastly, you can simply hide in plain sight by holstering your weapons; just keep your distance from those eager soldiers.
In between missions and adventures around the world, players will often return to the many Guerilla Camps that have been set up. Hidden away from the enemy's eyes, these act as hub areas where you can pick up more gear, rest up, and obtain information for the missions ahead. This will be extremely important when it comes to the actual war for Yara's freedom.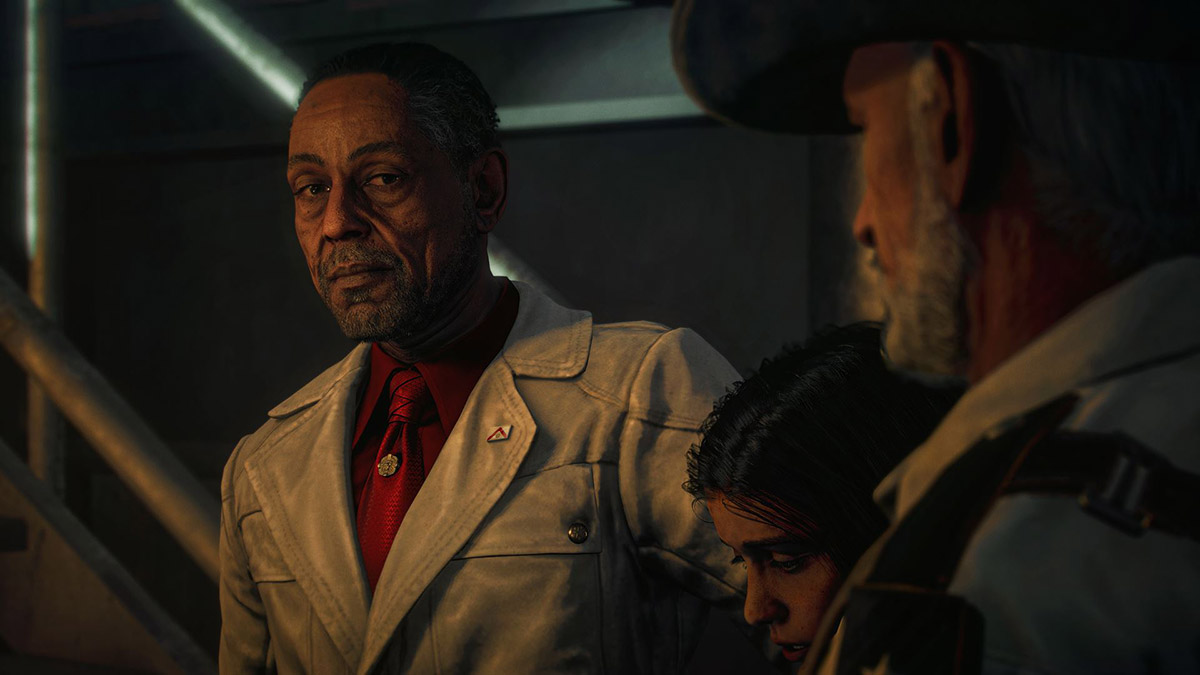 Handling The Business
Combat and the open world are critical facets of the Far Cry experience, and Far Cry 6 is no different. Ubisoft is looking to elevate the experience, of course, and surprises are lying in wait for veterans and newcomers alike.
Far Cry 6 is all about realising the idea of a one-person guerilla army. Gameplay Director Alex Letendre refers to this as the guerilla fantasy but coated in the signature Far Cry paint. This reveals itself in the Resolver philosophy, where problems are solved utilising resourcefulness and creativity. Whatever you can get your hands on can be turned into something useful in the battle against the regime.
Everything in the game, from weapons to vehicles, has this consistency built into it. The first time you lay your eyes on a CD-firing contraption playing the Macarena that even skips once you unload on the enemy, you know exactly what the developers are going for. Resolver weapons are the true embodiment of creating chaos with any means necessary.
A machinegun powered by a motorcycle engine, or a compressed air nail gun for those silent kills –  it is all crazy and all Far Cry, and there is much to love. As for the more traditional stuff, everything you love about the combat is likely to be here.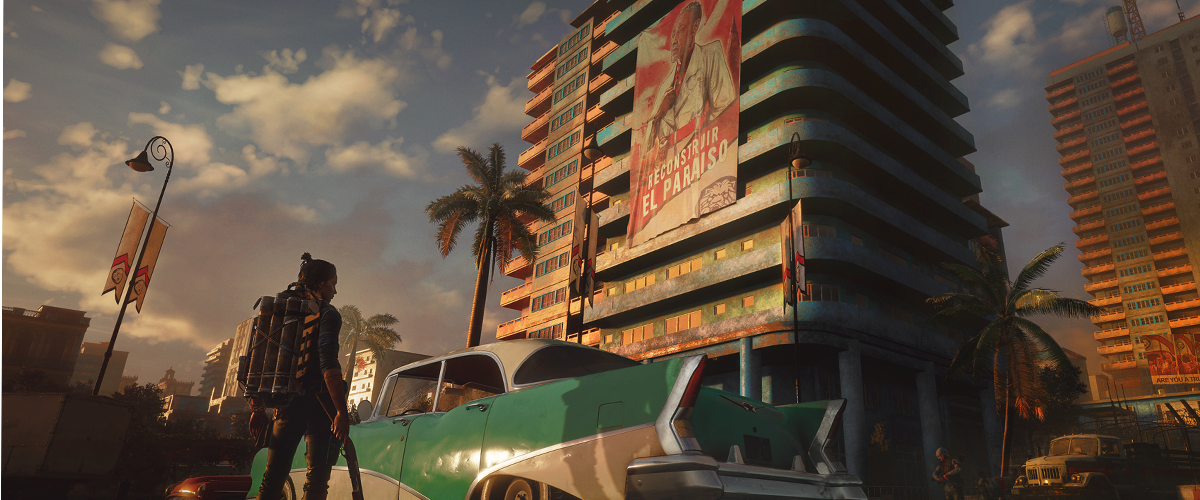 Go stealthy with suppressors, long-ranged scopes, and armour-piercing rounds. Or, you can get explosive arrows with a trusty bow to take care of any resistance. Throwing knives give you a quiet option at range, while sticky EMP grenades will make short work of electronic defences and the like. Even baseballs can be used as an opening salvo to keep the enemy off guard.
The most notable addition through this design philosophy is that of Supremos, a piece of gear that combines "the power of 100 guerillas" in one neat package. Picking the right Supremo for the right approach will make things much more manageable.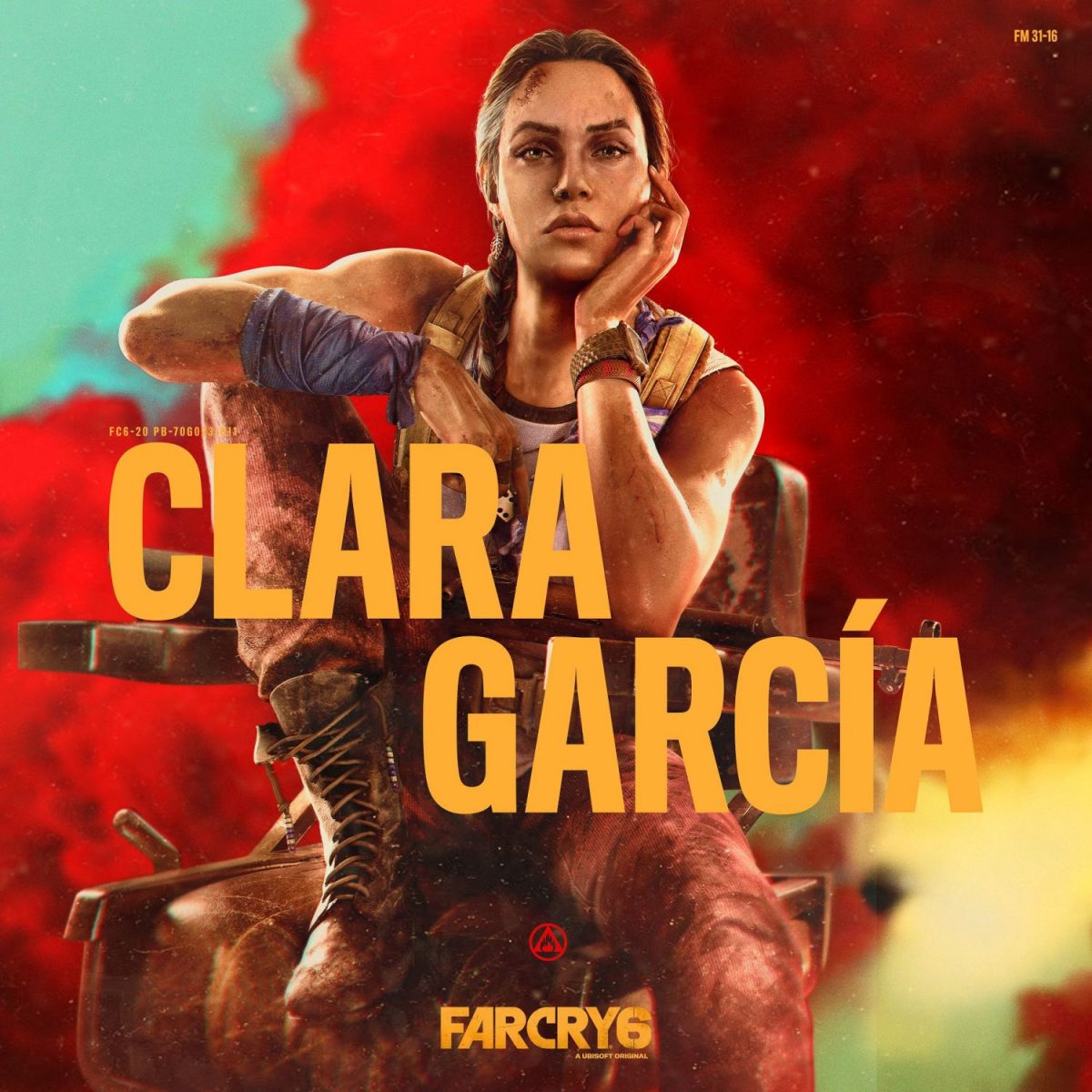 For example, if you are about all guns blazing, the Exterminador will be right up your alley. Strapped to the player's back, this DIY rocket launcher will fire off a volley of explosives and blow up everything in range.
Gear also becomes much more meaningful in Far Cry 6. How you gear up is entirely up to you, accentuating your playstyle however you choose. Your headgear, chestgear, handgear, leggear, and footgear all play a part. Finding the right gear will supplement how you play. You might be aiming for increased headshot damage or increased mobility for the covert approach. On the other hand, you can prioritise defence and health if you like the tank playstyle.
That Resolver philosophy is also seen on Guerilla Rides. You can quickly turn everyday vehicles into something that can go up against the might of an army. 
The customisation comes to every aspect of the vehicles, both inside and out. Let your creativity and appetite for destruction show with turrets, ramps, countermeasures, and more. Even better, you can summon your vehicle at almost every location, giving you an option for a quick getaway or a monstrous weapon at your disposal.
With all of these design tenets in mind, Ubisoft is hell-bent on delivering guerilla warfare, Far Cry style with this latest entry in the series. If the game can continue where it left off with 2018's Far Cry 5 and go even higher, Far Cry 6 could yet be another gem.
Far Cry 6 will release on 7 October 2021 on PlayStation 5 & 4, Xbox Series X|S & One, and PC.
---

Drop a Facebook comment below!