With Magic: The Gathering Commander Legends: Battle for Baldur's Gate, it's time to head on back to the Forgotten Realms. It's been a few expansions since we saw the popular release hit the street priming us to try the Commander format!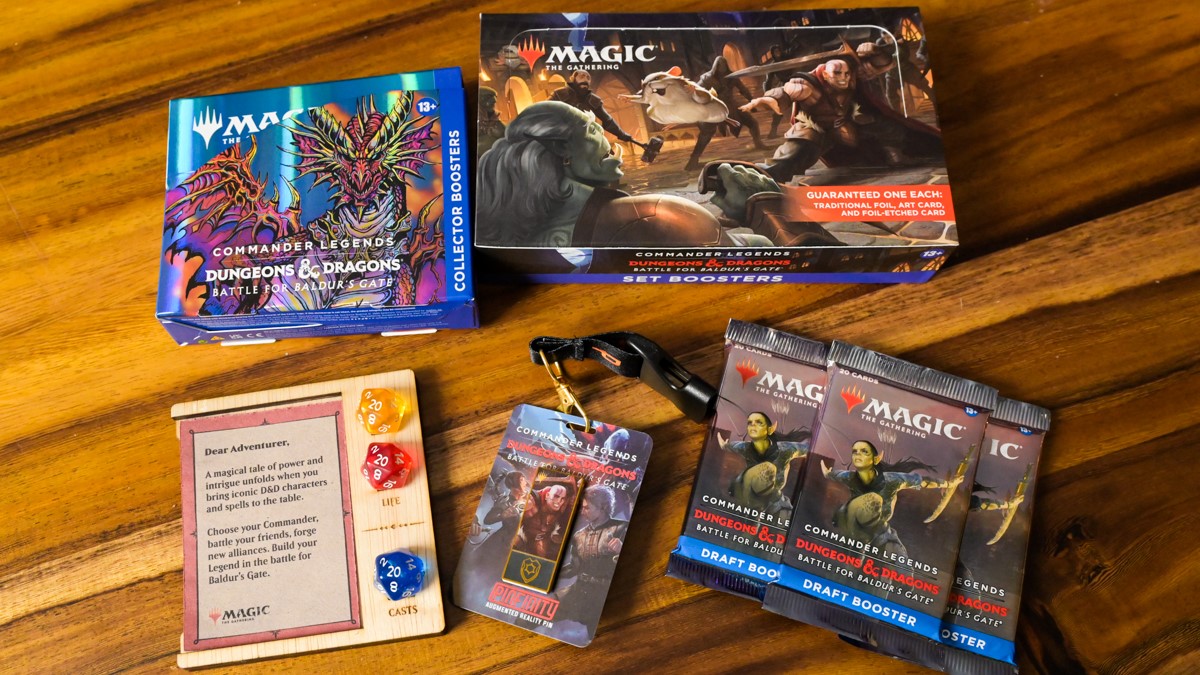 Compared to the past, this release does have a limited audience considering that all the cards cannot be used in the standard format. But that hasn't stopped Wizards from releasing a full suite of options for fans to get hold of.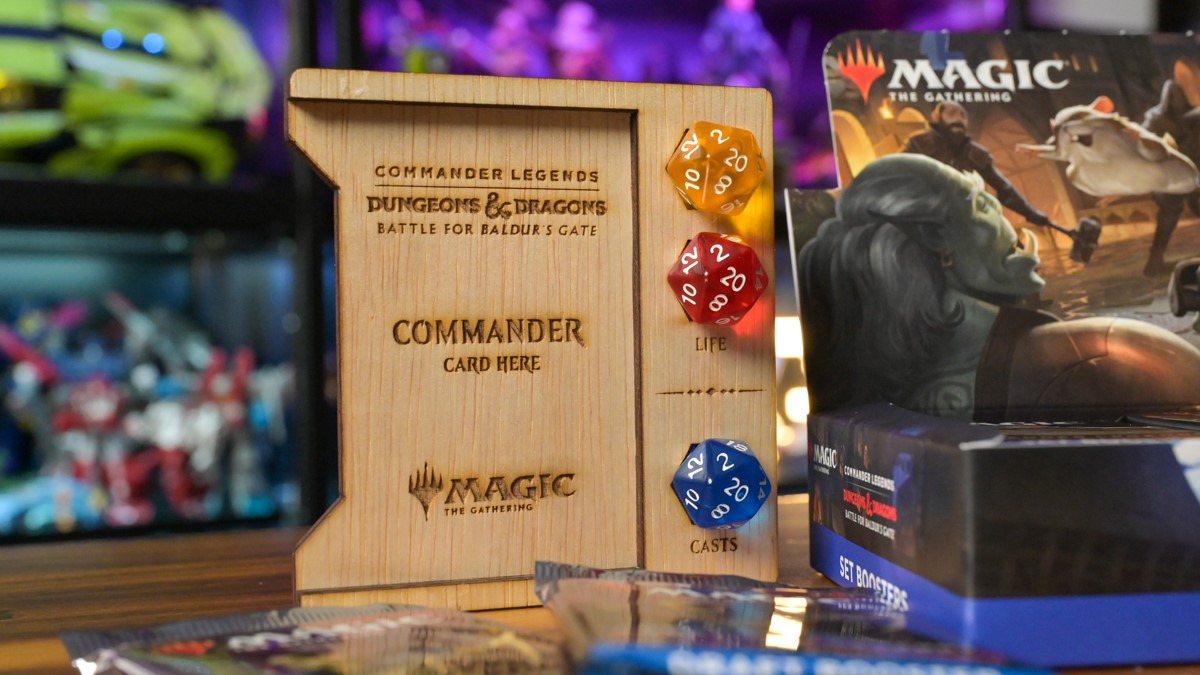 One of the highlights of this drop is a nice component to house your preferred commander. It's a nice touch with the life counters and cast tracker placed at the side. In case your table has even more space to house more components, this is yet another item to place on the battlefield.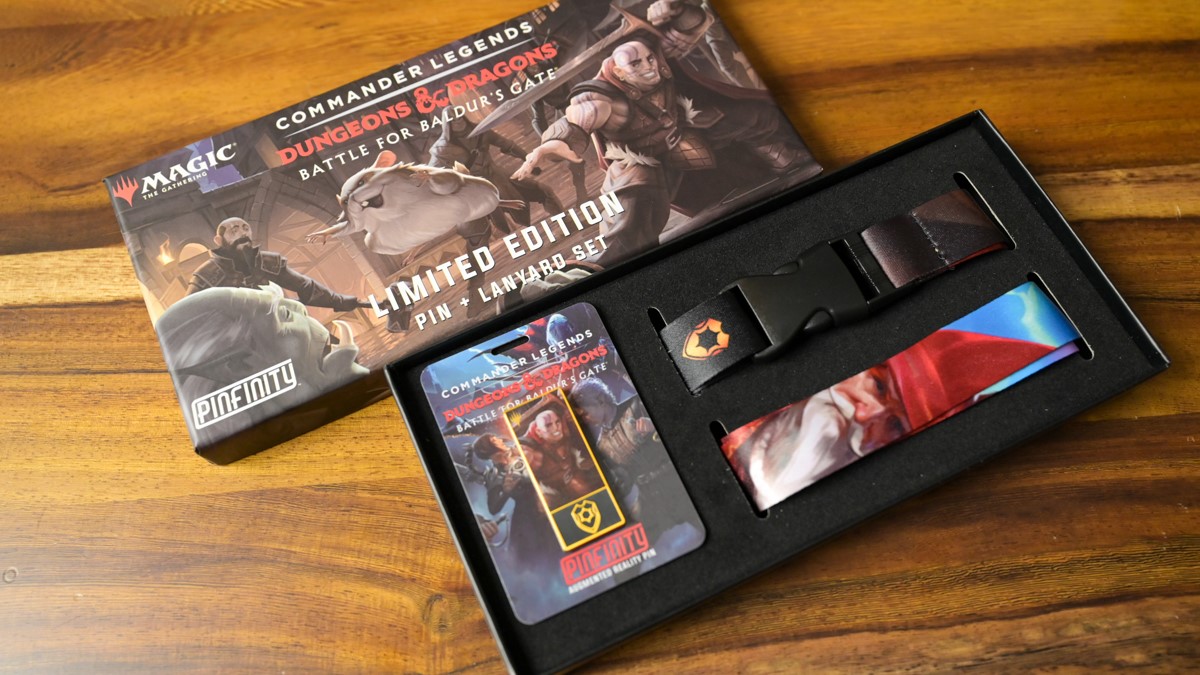 Outside of the booster boxes, there's new merch included with Magic: The Gathering Commander Legends: Battle for Baldur's Gate as well. These Pinfinity AR pins come to life with the companion app just in case you'd love to see your cards elevate their status.
If you're a fan of Minsc and Boo, here's your chance to pick up this collectible. After all, the duo comes in the form of both Planeswalker and Legendary creature forms in this expansion. We had a good run with our pulls with the Collector's Boosters and Set Boosters, do check out the video below –
One of the cooler cards that collectors would be aiming for would be the various ancient dragons in the set. It seems that they are not easy to come by but we rounded by the unboxing with pretty decent pulls.
If you've been staving off and resisting jumping into Magic: The Gathering even with this Dungeons & Dragons crossover event, Magic: The Gathering Commander Legends: Battle for Baldur's Gate is generally lighter on the wallet. With the commander format being a bit saner in terms of having to work only with singles, we've a handy guide to figure out how best to get started in no time!
Gerald currently straddles between his love of video games and board gaming. There's nothing that interests him more than trying out the newest and fanciest gadget in town as well. He dreams of publishing a board game sometime in the future!