One is from the east, and the other from the west. Between Japanese superhero Ultraman and the western world of Marvel Comics, there's certainly much about the blend of cultures to explore – which is why the Tokyo ComicCon 2019 announcement of an Ultraman-Marvel partnership most certainly attracted geek appeal and curious intrigue.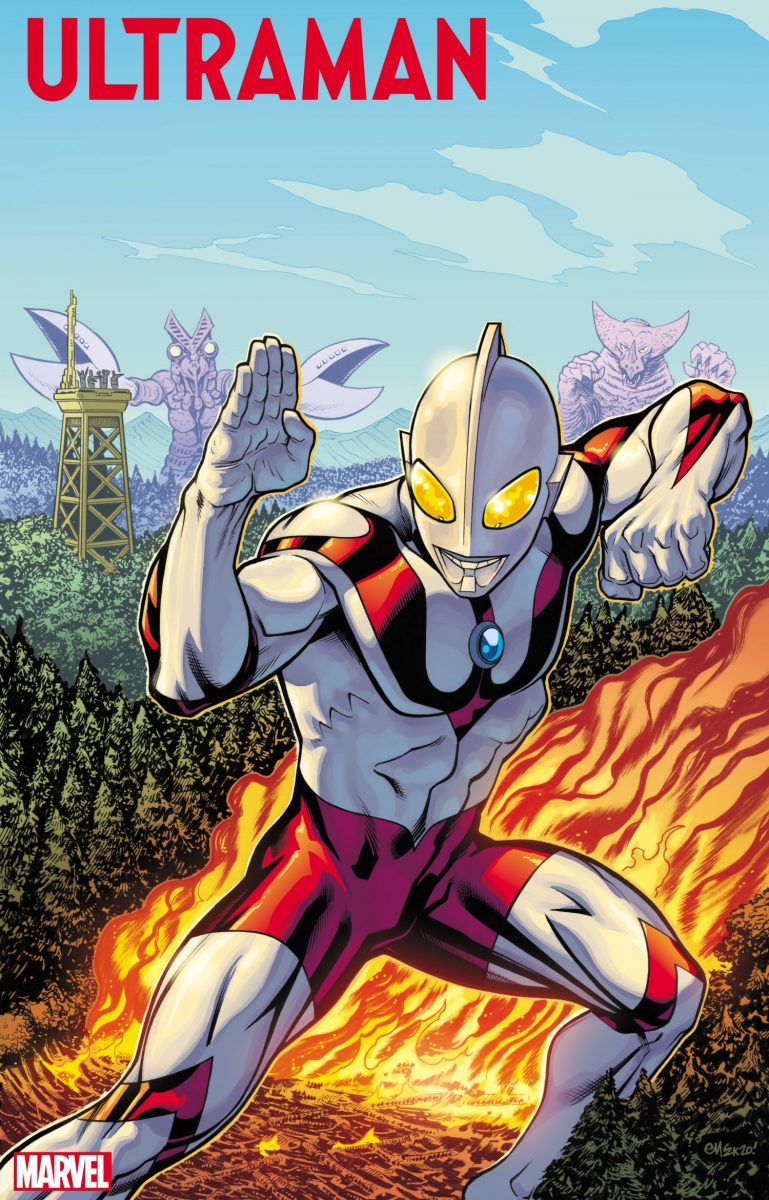 And while details remained sparse then, the arrival of Chicago's pop culture event C2E2 promises more specifics in store. For one, the Marvel Comics: Next Big Thing panel has unveiled the official name of a new Ultraman series to be The Rise of Ultraman, with Kyle Higgins (Mighty Morphin Power Rangers) and Mat Groom (Self/Made) as the writers, and Francesco Manna (The Avengers) as the main illustrator.
The comic is set to be a full reboot of the original franchise, and will be tailored to introduce new-generation Western readers to the world of Ultraman and the tokusatsu genre that has spawned famous icons like Godzilla. What's most interesting, however, is how it has added a twist to the conventional idea of heroism, as it seeks to explore the character's conflict in upholding traditional ideals in a chaos-riddled, unstable era.
In Marvel's press release, Higgins expounds on the countless possibilities and excitement that the combined worlds can present:
A few years ago, thanks to my time on Power Rangers, I was able to discover and learn more about Tokusatsu. With its wildly different conventions and inspirations, Tokusatsu — and Ultraman in particular — has been a huge source of joy for me. It's a genre so ripe with possibilities, even down to what we conceive of in the structure of super hero storytelling. It's both an honor and a privilege to bring Ultraman to Marvel.

– The Rise of Ultraman writer Kyle Higgins, on bringing Ultraman to the world of Marvel Comics.
Groom, meanwhile, finds interest in the duality of humans and monsters as depicted in tokusatsu culture, where the lines between good and evil are blurred. He elaborates,
Monsters in fiction have been embodying all that is dark and scary in our world for as long as we've been telling stories. But I don't think anybody understood the immense scale of our most pressing problems quite like [Ultra Series creator] Eiji Tsuburaya.

He imagined the darkness looming overhead as tall as skyscrapers— alien and unknowable and ANGRY. But he also imagined us being able to stand up to those monsters, by rising above our worst impulses and embracing a nobler way of being. He imagined ULTRAMAN. What does that mean in this complex, contradictory world of lies?

– Fellow writer Mat Groom, on the duality of characters.
There's yet to be a release date for the first issue of The Rise of Ultraman, but the teased premise seems to be off to a good, convincing start while holding much promise. Add a balanced dash of dark, angsty content, and positive, feel-good emotions associated with saving the world, and we'll definitely eat it up.
---

Drop a Facebook comment below!