There are plenty of characters to love in the Star Wars universe, but with The Mandalorian comes a beloved fan favourite: Grogu, affectionately known as Baby Yoda by fans. With season 3 landing hot on Disney+, it's time to celebrate the magic of Baby Yoda once again – and better yet, bring it home.
From Grogu plush toys and Funko Pop figurines to even a Tamagotchi, here are the top 10 toys that will complete your Baby Yoda collection.
---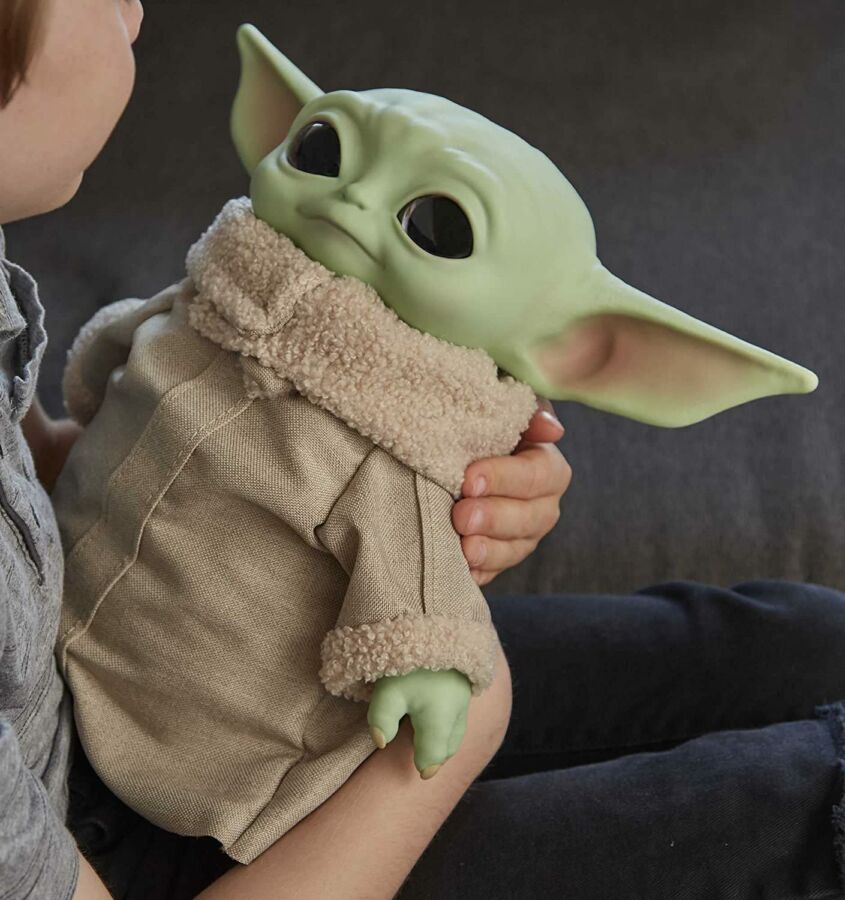 If you've always loved Baby Yoda, then this is the plush toy for you!
Mattel's iconic Baby Yoda soft figure measures 11 inches tall and has a green skin tone, big ears, and large eyes. It comes complete with a sturdy base filled with beans so you can display it on your shelf or table. Perfect for cuddling or display as a collectible, this quintessential Grogu plush toy has captured the hearts of Star Wars fans everywhere.
The Grogu Plush Toy is available on Amazon for S$64.90.
---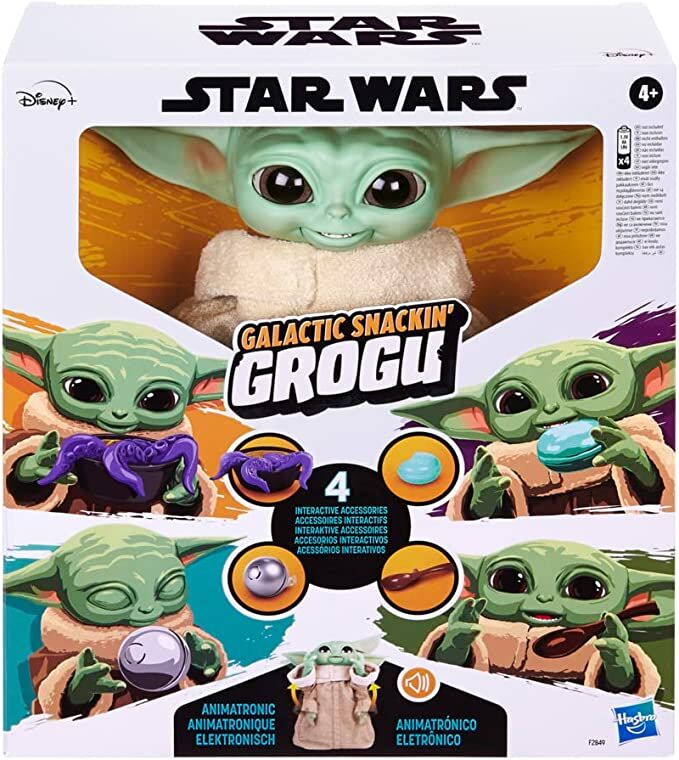 Galactic Snackin' Grogu is the perfect way to get your little one started down the path to becoming a Jedi master.
This interactive toy stands over nine inches tall and features motorised movements, including a head, ears, and arms that move, and eyes that open and close. Kids can pretend to feed Grogu (The Child) with the entertainment-inspired accessories included with their purchase, and it will react to them with yummy or yucky sound effects. It can even re-enact a two-handed Force animation inspired by scenes from The Mandalorian on Disney+.
Galactic Snackin' Grogu is yours to adopt for S$159 on Amazon.
---
This 1,073-piece collectible LEGO Star Wars building toy makes a great birthday gift for kids and all The Mandalorian fans.
The set includes a gear shift knob element – the Child's favorite toy – which can be placed in its hand, plus an information sign and a Grogu LEGO Minifigure to complete a delightful display. The buildable model captures all the cute features of this hugely popular little Star Wars character, including a posable head and movable ears.
LEGO Grogu is available on both Amazon (S$125.91) and the LEGO Store (US$89.99).
---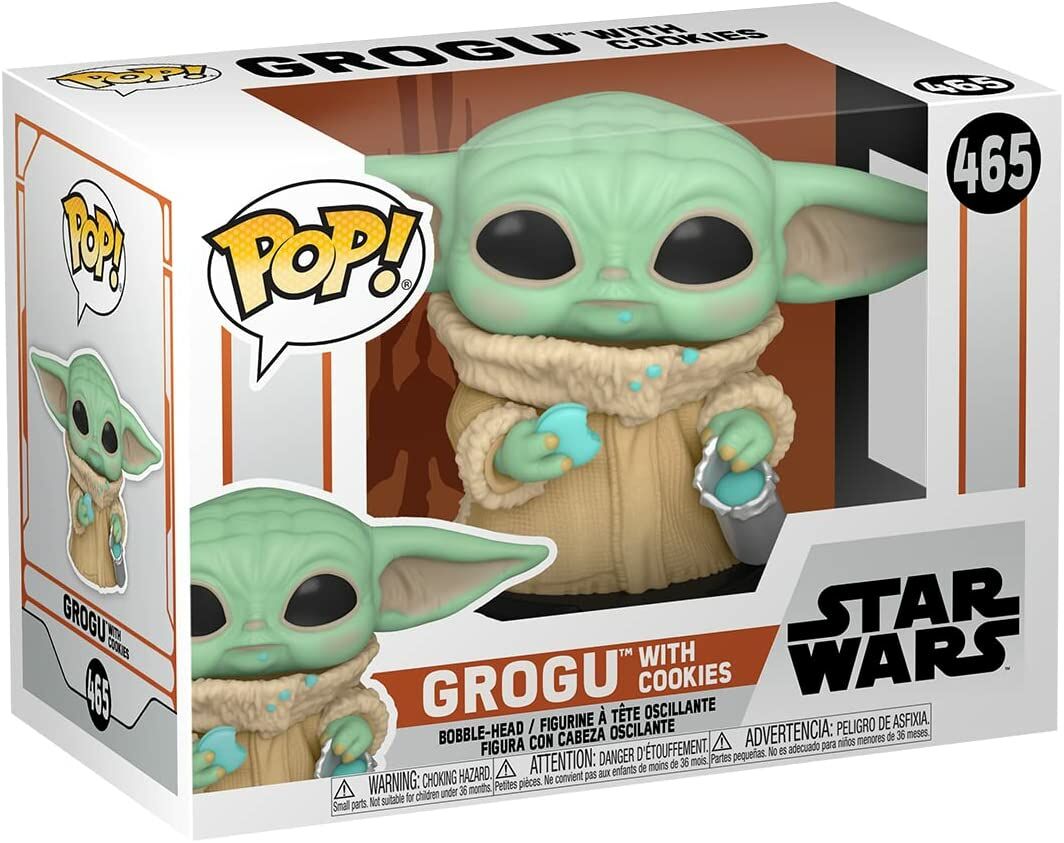 Grogu has some of the best cookies in the galaxy, but he doesn't share them with just anyone.
With Baby Yoda's adorable little face, this stylised Funko Pop vinyl figure is a must-have for any fan of the series. This vinyl bobblehead is approximately 3.75 inches tall and comes in a window box packaging.
---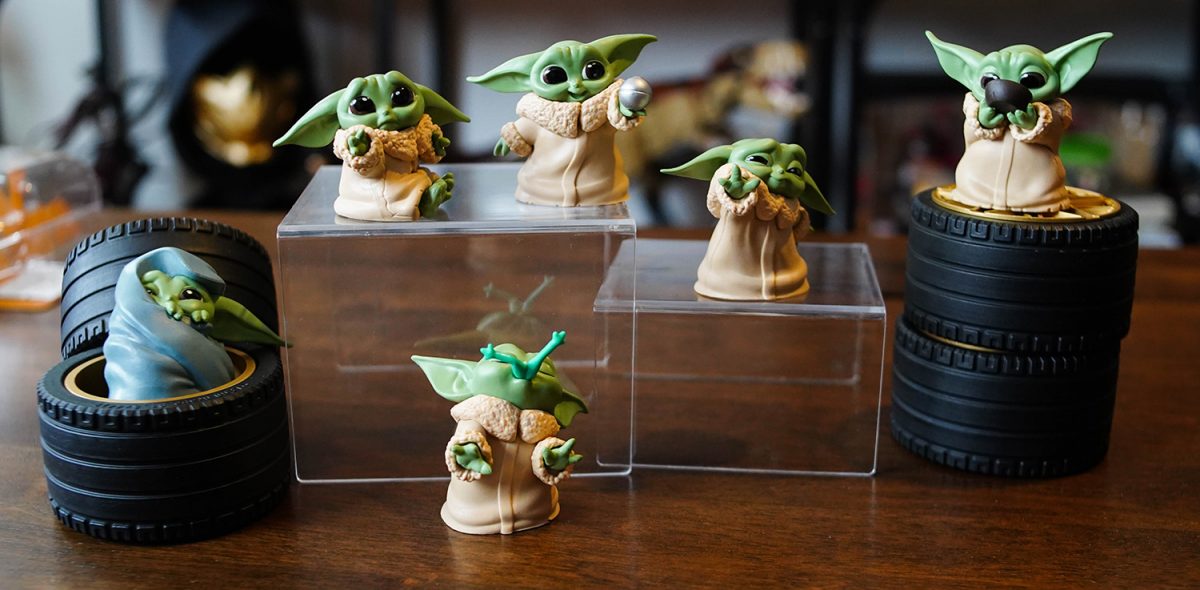 Now you can add The Child to your Star Wars collection with The Bounty Collection, each figurine styled after the pop culture sensation. These 2.2-inch collectible figures are designed to be as cute as they can be, with sets showcasing Baby Yoda in poses that include eating a frog as a snack, mischievously touching buttons, and having a Force moment, just to name a few.
These 2.2-inch collectible figures are an awesome way to start a collection, swap with friends, or give them as a gift to a budding Grogu fan.
---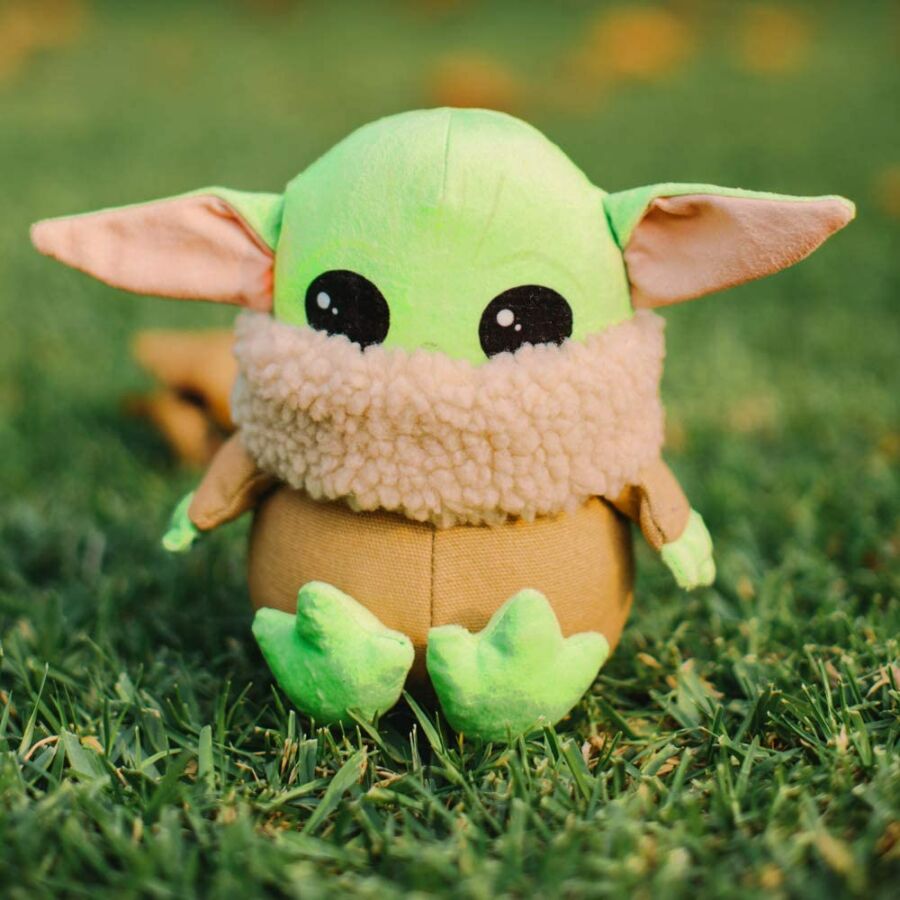 Dog lovers, this one's for you. Get ready to buckle down with the adorable Baby Yoda Squeaker Plush Toy!
Buckle-Down's Grogu Squeaker Plush Toy is made with a special non-abrasive felt that won't wear down your dog's teeth. This durable toy, available for S$19.95 on Amazon, is filled with quality poly-fill and a squeaker mechanism that will keep your dog occupied for hours on end.
---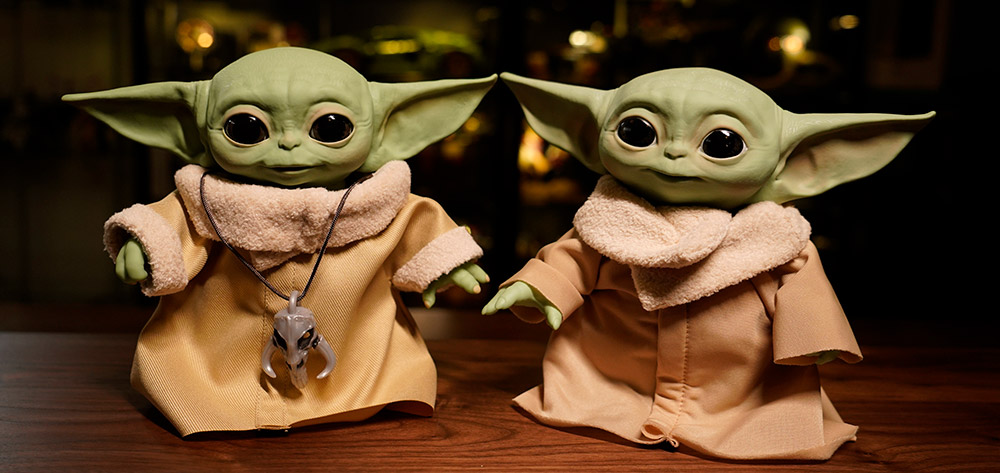 The Child Animatronic Edition is the perfect way to bring Grogu to life. The fan-favorite from The Mandalorian is dressed with a removable Mandalorian pendant necklace and features motorized movements, including a head that moves up and down, ears that move back and forth, eyes that open and close, and more.
Children will love patting The Child Animatronic Edition's head 3 times for Force activation. In this mode, the animatronic toy will raise its arm and close its eyes as if using the Force.
The toy is going for S$119.90 on Amazon.
---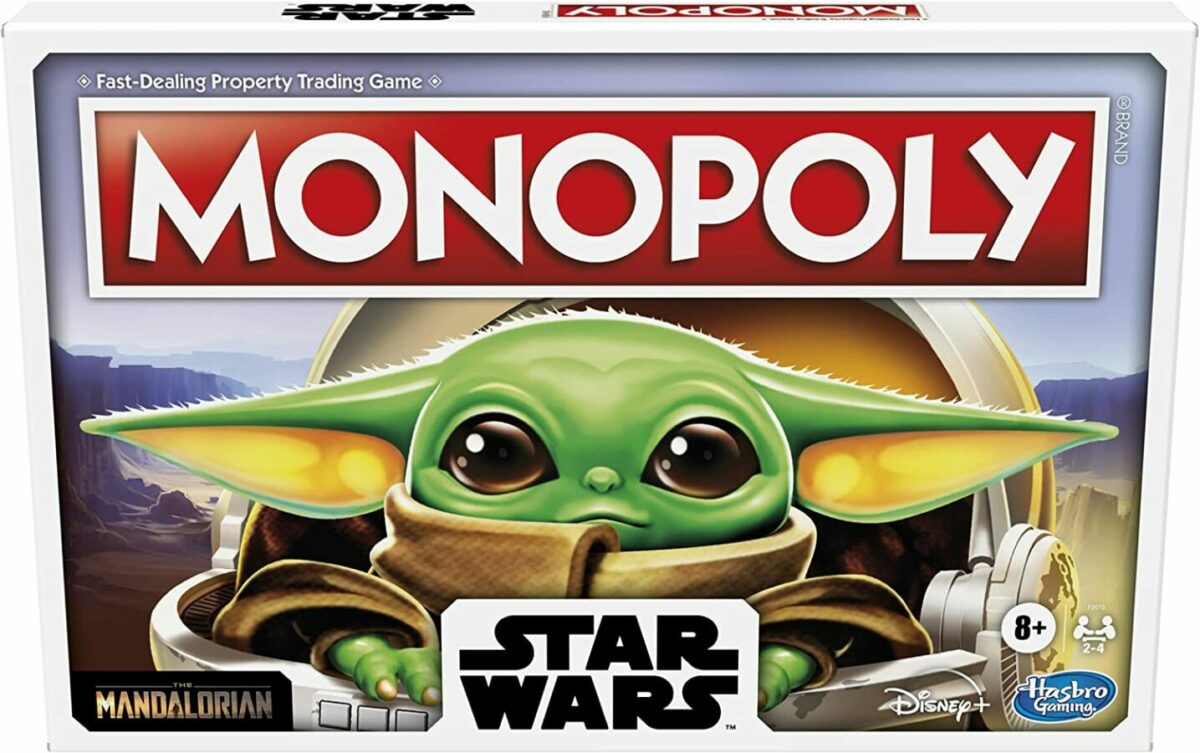 Looking for a gift idea for the Star Wars fan in your life? Look no further than this Grogu Monopoly board game (S$35.71)!
The gameboard features places and objects The Mandalorian fans will recognize such as a Cup of Broth, a Frog, Tracking FOB, Razor Crest Cockpit, and Razor Crest Storage Bay.
It would make a fine addition to a Star Wars fan's toy collection – whether you're looking for something to play with your younger siblings or simply want to add something new to your collection of toys (or both!).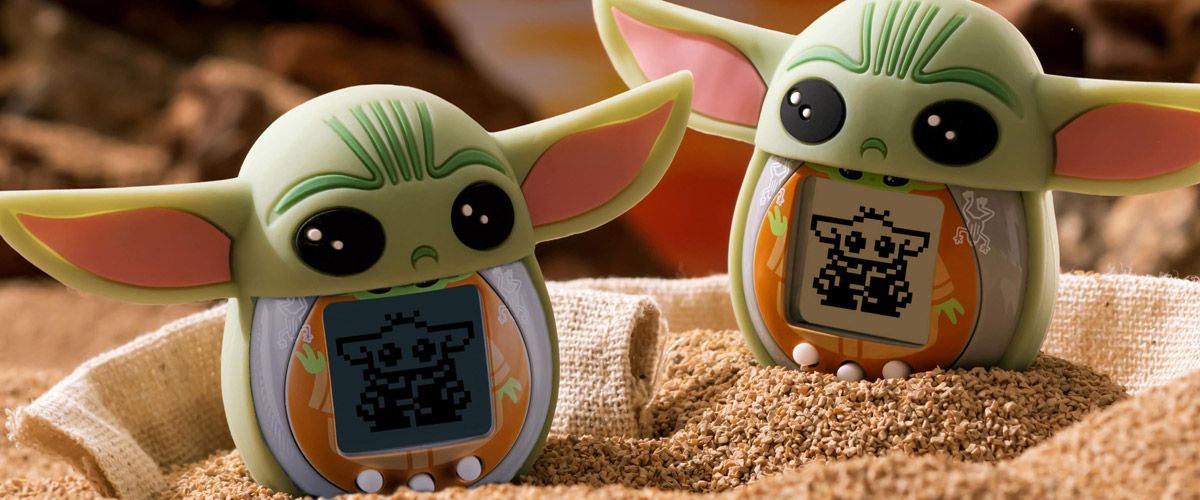 Does your Tamagotchi need a little Star Wars-style inspiration? Grogu is here to help!
Take care of Grogu to change into one of 12 different appearances. Grogu will also have special guests come and visit every hour, three mini-games including one that changes depending on your play pattern with 10 possible options, and can be fed Squid Chowder and Macaron. If you feed Grogu too much Squid Chowder, the Squid will jump on him.
The Tamagotchi is available in two versions: Grogu Tamagotchi Using The Force & Silicone Case Set, and the Grogu Tamagotchi Nano Blue version.
---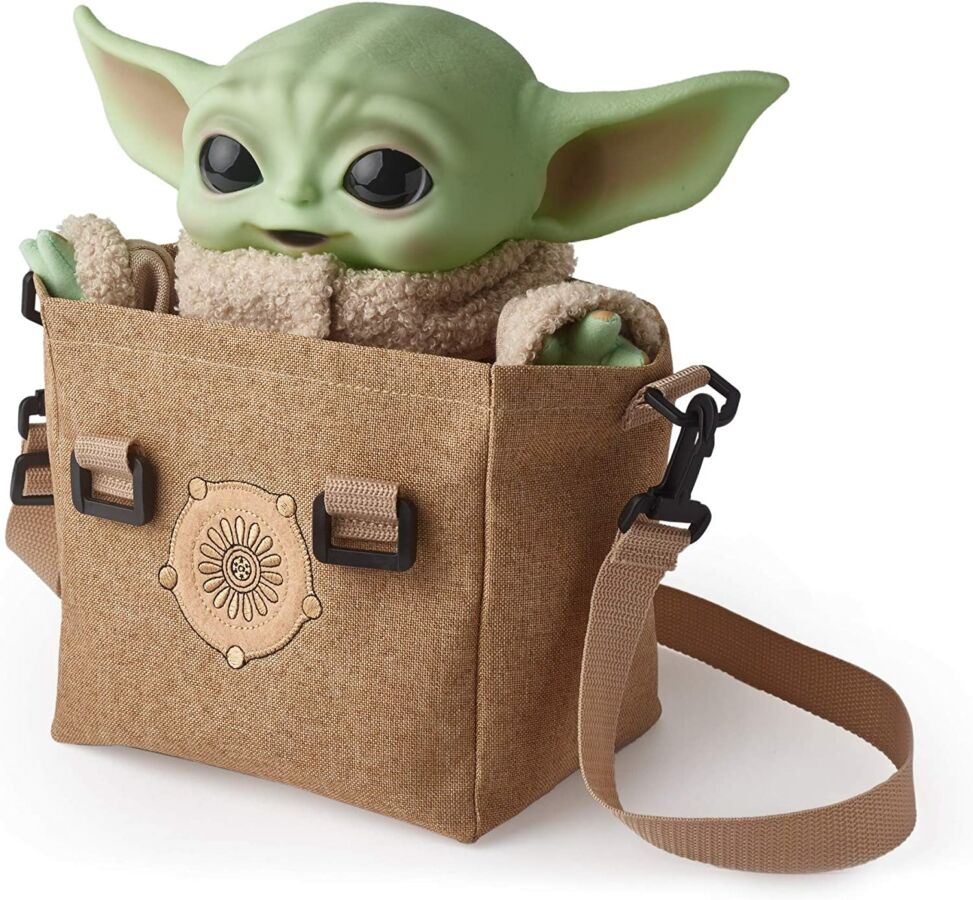 Take this sweet creature on the go! Made to capture the hearts of fans everywhere, this 11-inch plush toy comes with a satchel like the one he was carried in during Season 2. The Grogu toy plush has adorable feet and can stand up, with hands that can be squeezed to hear sounds from the show.
The Mandalorian fans will love taking on the role of Din Djarin to care for The Child as their own! The price to pay for parenthood? S$57.
---
The third season of The Mandalorian is currently airing on Disney+, so be sure to order your Grogu toys and cuddle up with them while tuning in to the show!