It's the week for Tokyo Game Show 2017, and PlayStation is kicking us off with a pre-TGS press conference. New announcements and trailers are expected to be revealed at the event, so let us catch you up! You can also watch the entirety of the conference in the embed above.
Starting off with a pretty epic rap about PlayStation 4 lineup, we are introduced to Atsushi Morita, the head of Sony Interactive Entertainment's operations in Japan and other parts of Asia.
As of June 2017, over 60 million PS4 units have been sold, really impressive numbers. He mentions the new colours incoming for the Dualshock 4, and reminding us of the Gran Turismo Sport PS4 bundle and the latest Call of Duty WWII Camo PS4.
Trailers time!
---
Monster Hunter World – January 26, 2018
The big hitter set to hit January next year, we will be getting Monster Hunter World in a global launch, together with the now-standard pre-order bonuses and more importantly, a branded PlayStation 4 Pro that looks gorgeous.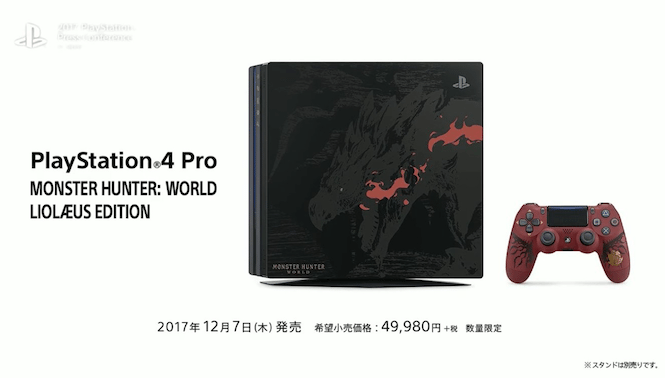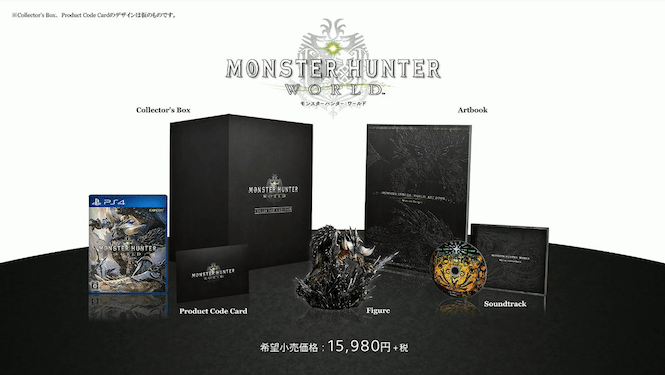 ---
Call of Duty: WWII – November 3, 2017
Follow the story of Private Ronald "Red" Daniels, a young recruit in the U.S. First Infantry Division who experiences combat for the first time on D-Day, one of the largest amphibious assaults in history. After surviving the beaches of Normandy, Red and his squad will fight their way across Europe, engaging the enemy in iconic battle locations such as the Hürtgen Forest and the Battle of the Bulge, as they make their way into Germany. The journey begins on November 3.
---
Ni No Kuni 2: Revenant Kingdom – January 19, 2018
Still beautiful as always, LEVEL-5's sequel to the original continues to show off some awesome visuals and hopefully, the gameplay can match the expectations of JRPG fans once more.
---
Red Dead Redemption 2 – 2018
A familiar trailer, but still cool nonetheless. 2018 is already shaping up to be yet another good year for games! (This is the original trailer, a shorter Japanese version was played at the conference)
---
Dynasty Warriors 9 – Early 2018
Who knew a Warriors game can look so good? That said, we are still waiting for any indication that an English version will be releasing, but in the meantime, comfort yourself with this new variant of the PS4.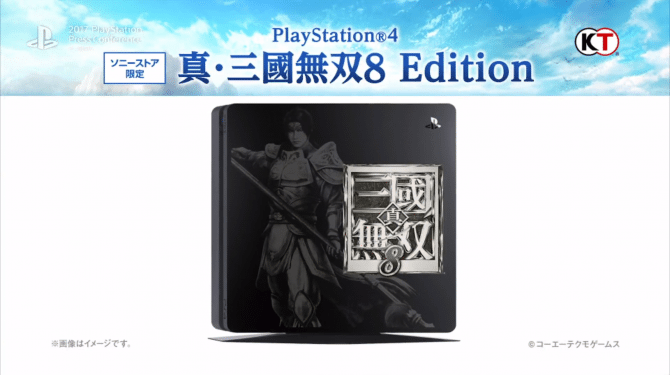 ---
Dissidia Final Fantasy NT – January 30, 2018
Final Fantasy XV's Noctis will be joining the large cast of fighters from throughout the series, including favourites like Cloud, Sephiroth, Squall, and even summons like Ifrit.
---
Shadow of the Colossus Remake – 2018
Looking real spiffy, this remake of the original Shadow of the Colossus by Bluepoint Games should satisfy any pangs of nostalgia and bring the classic to a new generation of gamers.
---
Dragon's Crown Pro – January 25, 2018
A remaster of the PS3/Vita game, the updated graphics and more stable frame rate should make this brawler a welcome addition to this generation of consoles. No word yet on a Western launch though.
---
Final Fantasy IX
UPDATE: It has launched on the US PSN store.
Launching today in Japan, the PS1 classic should be coming to other parts of the world soon enough, and we simply cannot wait to relive a classic once more.
---
Left Alive – 2018
A teaser trailer like any other, Left Alive is described as a "survival action shooter". However, what caught our eyes about this Square Enix game is that it is being directed by former From Software producer Toshifumi Nabeshima, produced by Shinji Hashimoto, and will feature character designs by Yoji Shinkawa. No wonder the art has a certain Metal Gear flair to it.
---
Mobile Suit Gundam: Battle Operation 2 – 2018
If you ever wanted to be a human soldier and fight alongside/in a Gundam suit, this is definitely worth checking out.
---
Hidden Agenda – October 24, 2017
Reminding us of the awesomeness that is the Playlink system, Supermassive Games' Hidden Agenda surely has my attention. (Original trailer shown)
---
Earth Defence Force Iron Rain – 2018
Featuring a voiceover that sounds almost like Geralt from The Witcher (voiced by Doug Cockle), the giant insects are back and the EDF has to defend the world from these monsters. A flying robotic suit sure comes in handy. Coming in 2018!
---
Earth Defence Force 5 – December 7 (Japan)
One more EDF, coming to Japan this time, get ready to fend off the alien invaders and kaijiu this coming December 7!
---
Fist of the North Star – 2018
Anime fans rejoice, Fist of the North Star is coming via Yakuza Studio!
---
13 Sentinels
From the director of Dragons' Crown and Odin Sphere comes 13 Sentinels: Aegis Rim. Atlus will be bringing this cool looking title to the West in the future.
---
Telltale's Minecraft Story Mode Season Two
Japanese fans of Minecraft and TellTale Games, this will be coming to Japan in October 2017. (Original trailer shown)
---
In addition to the previously announced support for PSVR for GT Sport and No Heroes Allowed, there were also plenty of titles announced for the PSVR.
Ark Park
Fancy a park simulator with dinosaurs? Ark Park is the game for you, in PSVR no less!
---
Gungrave
The always great Gungrave will be getting the PSVR treatment, but it sure looks like a nauseating time though.
---
Anubis: Zone of the Enders – Mars
A full remaster of Zone of the Enders: The 2nd Runner, it will be coming with full VR support and will be released in Spring 2018. Expect better graphics, 4K resolution, new sound design, and other brand new features.
---
There are other announcements that were made during the conference, but this are the more noteworthy ones. Does it fan your fever for all things PlayStation? Let us know in the comments below!