[UPDATE]: We now have confirmation that Singapore will be getting 5 new controller variants! The Crystal, Red Crystal, Blue Crystal, Steel Black, and Midnight Blue coloured Dualshock 4s will be available October 17!
Since the days of the Game Boy, there's a special appeal when gadgets came in a clear or frosted casing. While it might be rather pedestrian to some, being able to peer into your hardware and see how components are furiously working together is indeed something special.
While the original PlayStation 4 Crystal controller came and went in a flash last year, PlayStation is bringing back the design with two more colours for Europe in October 2017. This time round the controllers will feature a redesigned touch pad that reveals the light bar from above to provide in-game cues, such as your health status. But if you're actually needing to look down at your controller for visual cues, you gotta work on your awareness on screen more.
Here are awesome new visuals of all the new colours available. Let's hope it will make its way to Singapore soon!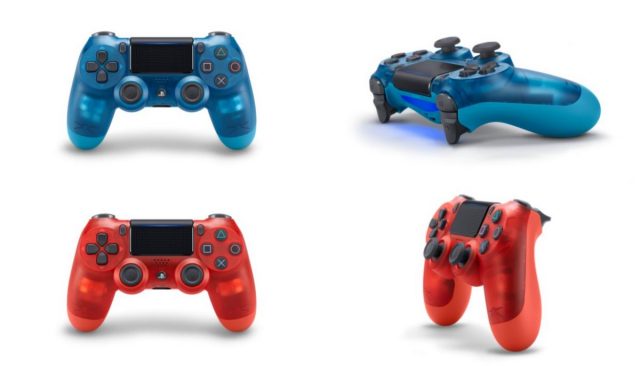 ---

Drop a Facebook comment below!